November 10th Birthdays
If you were born on November 10th, you share a birthday with these famous people: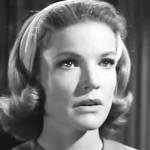 Pippa Scott is 85 (nee Philippa Scott)
American actress of TV (Jigsaw John; Mr. Lucky; The Virginian; Ben Casey; Perry Mason; Adventures in Paradise) and movies (As Young as We Are; The Searchers; Cold Turkey; Auntie Mame; The Sound of Murder; Petulia; My Six Loves; Some Kind of a Nut), born November 10, 1935. (Pippa Scott 1961 Thriller)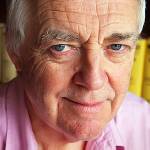 Tim Rice is 76 (aka Sir Timothy Miles Bindon Rice)

Grammy, Tony, Emmy & Academy Award-winning English lyricist of stage, TV, and movies (Evita; Beauty and the Beast; Aladdin; Jesus Christ Superstar; The Lion King; The Wizard of Oz; The Road to El Dorado; King David; Aida), born November 10, 1944. (Tim Rice Photo: ©Tim Rice / By Permission)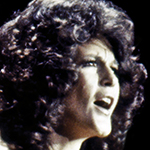 Donna Fargo is 75 (nee Yvonne Vaughan)
Grammy Award-winning American country music singer, songwriter (The Happiest Girl in the Whole USA; Funny Face; Superman; You Were Always There; Little Girl Gone; That Was Yesterday; Don't Be Angry; Lone Star Cowboy), born November 10, 1945. (Donna Fargo 1978 Photo: Gene Pugh)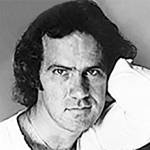 Dave Loggins is 73 (nee David Allen Loggins)
Nashville Songwriters Hall of Fame American musician, singer, & songwriter (Please Come to Boston; Pieces of April; Someday; Morning Desire; Nobody Loves Me Like You Do; You Make Me Want to Make You Mine; Just as Long as I Have You), born November 10, 1947. (Dave Loggins 1978 Photo: Epic)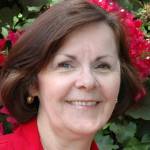 Cheryl Arguile is 72 (nee Cheryl Lanham; aka Emily Brightwell)
American mystery novelist (Mrs. Jeffries Dusts for Clues; Mrs. Jeffries on the Ball; Mrs. Jeffries in the Nick of Time; Mrs. Jeffries Wins the Prize), and romance author (Kindred Spirits; The Liberation of Layla; Lifeline; Fighting Back) and born November 10, 1948. (Emily Brightwell Photo: Tami Moore)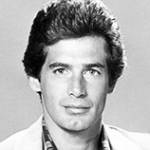 Jack Scalia is 70 (nee Giacomo Tomaso Tedesco)
American model, actor of TV (Dallas; All My Children; Hollywood Beat; Pointman; The Devlin Connection; Berrengers; Wolf; Tequila and Bonetti; Remington Steele) and movies (The Devlin Connection III; Amore! Red Eye, born November 10, 1950. (Jack Scalia 1982 The Devlin Connection Photo: NBC TV)
Matt Craven is 64 (nee Matthew John Crnkovich)
Canadian actor of TV (High Incident; L.A. Doctors; NCIS; Resurrection; Justified; Sharp Objects; ER; Boomtown; The Lyon's Den) and movies (Crimson Tide; A Few Good Men; Jacob's Ladder; Indian Summer; X-Men: First Class; Awakening the Zodiac; The Clearing; Timeline; The Life of David Gale; Disturbia; The Juror; Meatballs), born November 10, 1956.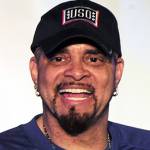 Sinbad is 64 (nee David Adkins)
American comedian, host, voice-over and character actor of TV (Coach Walter Oakes on A Different World; The Sinbad Show; The Redd Foxx Show) and movies (Necessary Roughness; Houseguest; Jingle All the Way), born November 10, 1956. (Sinbad 2014 Photo: Sr. Airman Ross Alexander Whitley / USAF)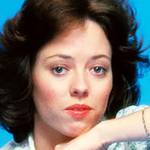 Mackenzie Phillips is 61 (nee Laura Mackenzie Phillips)
American actress of TV (Julie Cooper on One Day at a Time; Molly Phillips on So Weird; Rachel Sullivan on Guiding Light; Orange is the New Black; Melrose Place) and movies (Love Child; Rafferty and the Gold Dust Twins; American Graffiti), born November 10, 1959. (Mackenzie Phillips 1970s Photo: Manuel)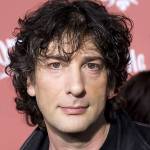 Neil Gaiman is 60
Newbery, Carnegy & Hugo Award-winning British comic book writer (The Sandman), screenwriter (Beowulf), and fantasy novelist (The Graveyard Book; American Gods; Neverwhere; Stardust; Coraline; The Ocean at the End of the Lane), born November 10, 1960. (Neil Gaiman 2007 Photo: pinguino k)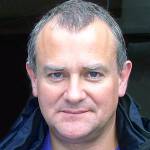 Hugh Bonneville is 57 (nee Hugh Richard Bonneville Williams)
English narrator (Country House Rescue; The Hotel), actor of TV (Robert Crawley on Downton Abbey; Courting Alex; Lost in Austen; Vet) and movies (Iris; Paddington; Notting Hill; Burke and Hare; Viceroy's House; Mansfield Park), born November 10, 1963. (Hugh Bonneville 2009 Photo: Juliemorvan)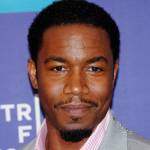 Michael Jai White is is 54
American actor of TV (Marcus Williams on For Better or Worse; Wonderland; Clubhouse; Arrow; NYPD Blue) and movies (Spawn; Exit Wounds; Black Dynamite; Falcon Rising; Skin Trade; Pandora's Box; The Dark Knight), born November 10, 1966. (Michael Jai White 2012 Photo: David Shankbone)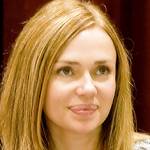 Vanessa Angel is 54
British-American actress of TV (Lisa on Weird Science; Reasonable Doubts; Baywatch; Stargate SG-1; Veronica's Closet) and movies (Kingpin; Kissing a Fool; Superbabies: Baby Geniuses 2; Blind Ambition; Trouble Sleeping; Made Men; Behind the Walls), born November 10, 1966. (Vanessa Angel 2007 Photo: Bart)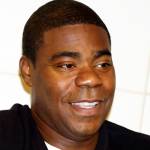 Tracy Morgan is 52
American comedian, host & actor of TV (Tracy Jordan on 30 Rock & 30 Rock: Dear Tracy Jordan; Saturday Night Live; The Tracy Morgan Show) and movies (Fist Fight; Cop Out; First Sunday; The Longest Yard), born November 10, 1968. (Tracy Morgan 2009 Photo: David Shankbone)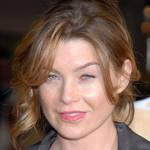 Ellen Pompeo is 51
American actress of TV (Dr. Meredith Grey on Grey's Anatomy & Station 19; Law & Order; Friends; Strong Medicine) and movies (In the Weeds; Art Heist; Old School; Daredevil; Catch Me if You Can; Undermind; Life of the Party), born November 10, 1969. (Ellen Pompeo 2008 Photo: lukeford.net)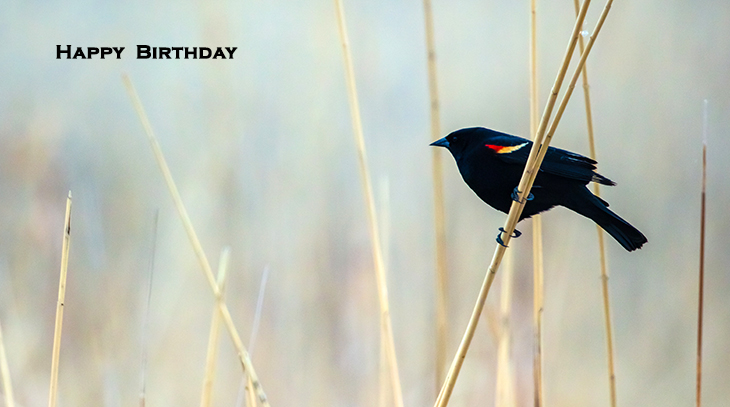 (Red-Wing Blackbird Photo: Patrick Hendry via Unsplash)
Happy Birthday to everyone celebrating their birthday on November 10th!
and remembering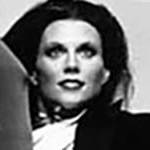 Ann Reinking
Tony Award-winning American choreographer (Chicago; Fosse), dancer and actress of Broadway stages (Sweet Charity; Dancin'; A Chorus Line; Cabaret; Goodtime Charley; Tommy Tune Tonite!) & films (All That Jazz; Annie; Micki + Maude; Movie Movie) (born Nov. 10, 1949 – died Dec. 12, 2020; age 71). (Ann Reinking Photo: Jack Mitchell)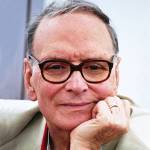 Ennio Morricone (aka Maestro; aka Dan Savio)
Italian classical musician, conductor, and composer of film scores with 500+ movie credits (A Fistful of Dollars; For a Few Dollars More; El Greco; Navajo Joe; The Good, the Bad and the Ugly; Up the Macgregors; Two Mules for Sister Sara; Days of Heaven) (born Nov. 10, 1928 – died July 6, 2020; age 91). Ennio Morricone died after a fall. (Ennio Morricone 2007 Photo: Olivier Strecker)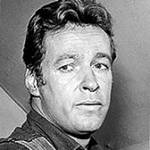 Russell Johnson
American actor of TV (The Professor on Gilligan's Island; Marshall Gib Scott on Black Saddle; Owen Marshall, Counselor at Law; Lassie; Days of Our Lives; The F.B.I.; Death Valley Days) and movies (For Men Only; Seminole; It Came From Outer Space; MacArthur) (born Nov. 10, 1924 – died Jan. 16, 2014; age 89). Russell Johnson died of kidney failure. (Russell Johnson 1960 Black Saddle)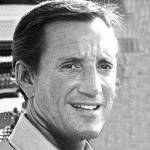 Roy Scheider

American actor of movies (Jaws; The French Connection; Klute; All That Jazz; Still of the Night; Marathon Man; Blue Thunder) and TV (SeaQuest 2032; Love of Life; The Secret Storm; The Edge of Night) (born Nov. 10, 1932 – died Feb. 10, 2008; age 75). Roy Scheider had cancer and a bone marrow transplant before he died. (Roy Scheider 1978 Jaws 2 Photo: Universal City Studios Inc.)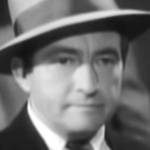 Claude Rains (nee William Claude Rains)

Tony Award-winning British-American actor of stage, TV and movies (Casablanca; The Invisible Man; Mr. Smith Goes to Washington; Notorious; The Prince and the Pauper; Mr. Skeffington; The Sea Hawk; Lawrence of Arabia) (born Nov. 10, 1889 – died May 30, 1967; age 77). Claude Rains died of cirrhosis of the liver. (Claude Rains 1939 They Made Me a Criminal)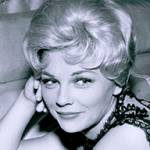 Joanna Moore (nee Dorothy Joanne Cook)
American actress of TV (The Andy Griffith Show; Alfred Hitchcock Presents; The Fugitive; The F.B.I.; The Virginian; Peyton Place; Wagon Train; Gunsmoke; The Rogues; Perry Mason; Hawaiian Eye; The Real McCoys; My Three Sons) and movies (Follow That Dream; Countdown) (born Nov. 10, 1934 – died Nov. 22, 1997; age 63). Joanna Moore died of lung cancer. (Joanna Moore 1963 Photo)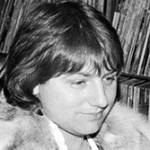 Greg Lake (nee Gregory Stuart Lake)
English bass guitarist, music producer, and progressive rock singer-songwriter for King Crimson (21st Century Schizoid Man; The Court of the Crimson King) and Emerson, Lake & Palmer (Lucky Man; From the Beginning; Nutrocker) (born Nov. 10, 1947 – died Dec. 7, 2016; age 69). Greg Lake had cancer before he died. (Greg Lake 1978 Photo: Carl Lender)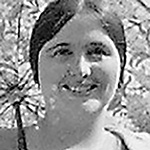 Patricia Wentworth (nee Dora Amy Elles)
British mystery writer, author of Miss Silver and other crime fiction series (Grey Mask; The Clock Strikes Twelve; Eternity Ring; Miss Silver Comes to Stay; The Watersplash; Out of the Past; Vanishing Point; Hue and Cry) (born Nov. 10, 1877 – died Jan. 28, 1961; age 82). Cause of death for Patricia Wentworth is unknown. (Patricia Wentworth Photo: Unknown / Goodreads)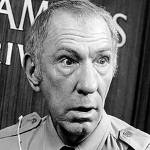 Owen Bush
American radio announcer and character actor of TV (Orville Perkins on Passions; Shane; Sirota's Court; Our House; Bonanza; Peyton Place; Gunsmoke; Hec Ramsey; Cannon) and movies (Vanishing Point; The Reivers) (born Nov. 10, 1921 – died June 12, 2001; age 79). Cause of death for Owen Bush is unknown. (Owen Bush 1976 Sirota's Court Photo: NBC Television)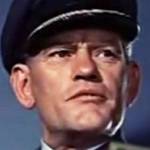 Harry Andrews
English actor of TV (A Question of Guilt) and movies (The Hill; The Internecine Project; The Mackintosh Man; Nicholas and Alexandra; Wuthering Heights; A Question of Faith; Death on the Nile; The Big Sleep; The Charge of the Light Brigade) (born Nov. 10, 1911 – died Mar. 6, 1989; age 77). Cause of death for Harry Andrews is unknown. (Harry Andrews 1964 633 Squadron Trailer)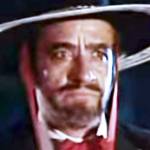 Martin Garralaga
Spanish actor of TV (The High Chaparral; The Adventures of Kit Carson; I Spy; The Fugitive; Rawhide) and movies (The Gay Cavalier; Beauty and the Bandit; The Cisco Kid in Old New Mexico; African Treasure; Riding the California Trail; Framed) (born Nov. 10, 1894 – died June 12, 1981; age 86). Cause of death for Martin Garralaga is unknown. (Martin Garralaga 1954 Jubilee Trail)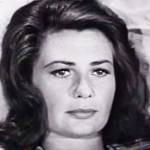 Norma Crane (nee Norma Anna Bella Zuckerman)
American actress of TV (Have Gun – Will Travel; Mister Peepers; The Untouchables; The F.B.I.; The Flying Nun; Ben Casey; Gunsmoke; The Doris Day Show) & movies (Fiddler on the Roof; Tea and Sympathy; They Call Me Mr. Tibbs!; All in a Night's Work) (born Nov. 10, 1928 – died Sept. 28, 1973; age 44). Norma Crane died of breast cancer. (Norma Crane 1961 Thriller)
American actor & commercial spokesman (Lipton Tea; Home Savings & Loan), host & announcer of radio and TV (You Bet Your Life; Anybody Can Play; Gunsmoke; Your Surprise Package; Dragnet; Talk About Pictures) (born Nov. 10, 1919 – died May 29, 1977; age 77). George Fenneman died of emphysema. (George Fenneman 1952 Photo: The Radio Annual and Television Yearbook)
*Images are public domain or Creative Commons licensed & sourced via Wikimedia Commons, Vimeo, YouTube, or Flickr, unless otherwise noted*