August 14th Birthdays
If you were born on August 14th you share a celebrity birthday with these famous people:
Steve Martin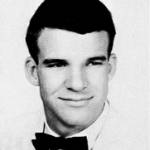 is 78 (nee Stephen Glenn Martin; ex of Victoria Tennant)
American Emmy and Academy Award-winning comedian, writer (The Smothers Brothers Comedy Hour), banjo player, & actor (All of Me; The Jerk; Roxanne; Planes, Trains & Automobiles; Father of the Bride; It's Complicated), born August 14, 1945. Ex-partner of Bernadette Peters. (Steve Martin 1963)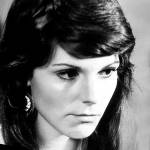 Susan Saint James is 77 (nee Susan Jane Miller; married Dick Ebersol)
Emmy-winning American actress of TV (Kate McArdle on Kate & Allie; Sally on McMillan & Wife; Peggy Maxwell on The Name of the Game; It Takes a Thief) & films (Where Angels Go Trouble Follows!; Love at First Bite; Outlaw Blues; Jigsaw), born August 14, 1946. Aunt of Christa MIller. (Susan Saint James 1971)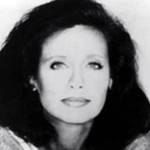 Danielle Steel is 76 (nee Danielle Fernandes Dominique Schuelein-Steel)
American romance novelist (Crossings; Kaleidoscope; Palomino; Jewels; Message From Nam; Family Album; A Perfect Stranger; Vanished; Mixed Blessings; Remembrance; Season of Passion; Thurston House; The Promise; Summer's End) born August 14, 1947. (Danielle Steel Photo: Russ Fischella)
Gary Larson is 73
Publicity-shy American cartoonist (The Far Side / Nature's Way), illustrator & author (There's a Hair in My Dirt!: A Worm's Story; The Prehistory of the Far Side), born August 14, 1950.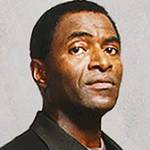 Carl Lumbly is 72 (married Vonetta McGee; ex of Deborah Santana)
American actor of TV (Marcus Dixon on Alias; Mark Petrie on Cagney & Lacey; Going to Extremes; M.A.N.T.I.S.; L.A. Law; EZ Streets; Supergirl) and movies (Caveman; The Bedroom Window; Judgement in Berlin; Everybody's All American), born August 14, 1951. (Carl Lumbly 2006 Alias Photo: zenlinpen)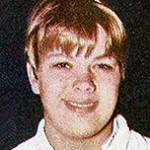 Debbie Meyer is 71 (nee Deborah Elizabeth Meyer)
International Swimming Hall of Fame American swimmer, 1968 Mexico Summer Olympics 3-time women's freestyle swimming gold medalist (200, 400, & 800 m) in world and Olympic record times, and 1969 AP Athlete of the Year, born August 14, 1952. (Debbie Meyer 1968 Photo)
Jackée Harry is 67 (nee Jacqueline Yvonne Harry)

Emmy Award-winning American comedian, director & actress of stage, TV (Lisa Landry on Sister, Sister; Sandra Clark on 227; Lily Mason on Another World; Pauletta on The First Family; Everybody Hates Chris; The Paynes; In the Cut) and movies, born August 14, 1956. (Jackée Harry 1988 Photo: Alan Light)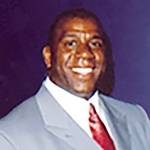 Magic Johnson is 64 (nee Earvin Johnson Jr.)
Naismith Memorial Basketball Hall of Fame retired American pro basketball player, NBA point guard (Los Angeles Lakers – 5-time NBA Champions), 3-time NBA MVP (1987, 1989, 1990), 12-time NBA All-Star, HIV & AIDS activist, born August 14, 1959. (Magic Johnson 2003 Photo: US Congress)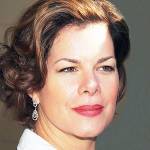 Marcia Gay Harden is 64
Academy & Tony Award-winning American actress of stage, movies (Mystic River; American Gun; Miller's Crossing; Pollock; Safe Passage; The Spitfire Grill; Elsa & Fred; Fifty Shades of Grey), and TV (Dr. Leanne Rorish on Code Black), born August 14, 1959. (Marcia Gay Harden 2007 Photo: gdcgraphics)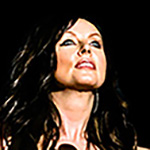 Sarah Brightman is 63 (ex of Andrew Lloyd Webber)
Multi-lingual British classical-pop soprano singer (Time to Say Goodbye [Andrea Bocelli duet]; Pie Jesu; The Music of the Night [Michael Crawford duet]) and musical theater stage actress (Cats; The Phantom of the Opera), born August 14, 1960. (Sarah Brightman 2007 Photo: Jiazi)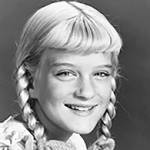 Susan Olsen is 62
American former radio host, actress of TV (Cindy Brady on The Brady Bunch, The Brady Bunch Variety Hour, & The Bradys; Gunsmoke; Child of the '70s; The Young and the Restless) and movies (The Trouble with Girls), born August 14, 1961. (Susan Olsen 1973 The Brady Bunch Photo: ABC Television)
Halle Berry is 57 (nee Maria Halle Berry; separated from  Olivier Martinez)

Oscar & Emmy-winning American TV & movie actress (Monster's Ball; X-Men films; Die Another Day; Losing Isaiah; The Rich Man's Wife; Introducing Dorothy Dandridge; Living Dolls; Knots Landing), born August 14, 1966. Ex of David Justice, Eric Benét; ex-partner of Gabriel Aubry. (Halle Berry 2008: brava_67)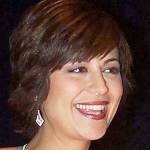 Catherine Bell is 55
British-Iranian-American producer & actress of TV (Major Sarah MacKenzie on JAG; Denise Sherwood on Army Wives; Cassie Nightingale on The Good Witch) and films (Still Small Voices; Bruce Almighty; The Bandit Hound), born August 14, 1968. (Catherine Bell 2001 Photo: Linda D. Kozaryn / US DoD)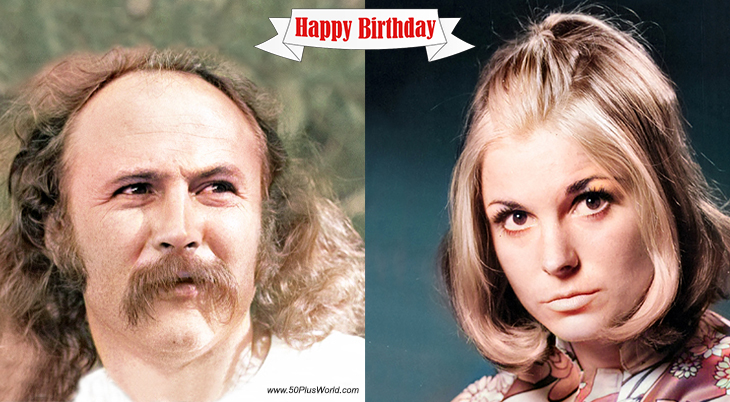 (David Crosby 1976: David Gans [colorized] | Susan Saint James 1970: NBC Television [colorized])
Happy Birthday to everyone celebrating their birthday on August 14th!
Remember These August 14th Famous Birthdays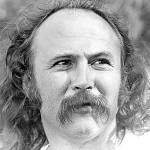 David Crosby (son of Floyd Crosby)

Grammy Award-winning Rock & Roll Hall of Fame American guitarist, singer, & songwriter solo, with The Byrds (Eight Miles High; Why; Turn! Turn! Turn!; Lady Friend; Why; Draft Morning), and Crosby, Stills & Nash (Guinnevere; Long Time Gone; Teach Your Children; Wooden Ships; Déjà Vu) (born Aug. 14, 1941 – died Jan. 19, 2023) (David Crosby 1976 Photo: David Gans)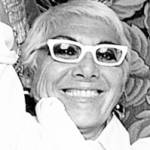 Lina Wertmüller (nee Wertmüller von Elgg Spañol von Braueich)
Italian screenwriter & Academy Award-winning director (Seven Beauties; Swept Away; Love & Anarchy; Let's Talk About Men; The Belle Starr Story; The Seduction of Mimi; A Night Full of Rain; Brother Sun, Sister Moon) (born Aug. 4, 1928 – died Dec. 9, 2021; age 93). Lina Wertmuller's cause of death is unknown. (Lina Wertmüller 1987 Photo: Augusto De Luca)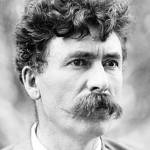 Ernest Thompson Seton (nee Ernest Evan Thompson; father of Anya Seton)
English-American author (Boy Scout Handbook; The Birch Bark Roll of the Woodcraft Indians; Wild Animals I Have Known), naturalist, wildlife artist, founding member of the Boy Scouts of America and the Woodcraft Indians (born Aug. 14, 1860 – died Oct. 23, 1946; age 86). Cause of death for Ernest Thompson Seton is unknown. (Ernest Thompson Seton Photo)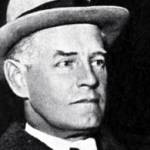 John Galsworthy
Nobel Prize-winning English playwright (The Skin Game; The First and the Last), short story writer (Indian Summer of a Forsyte), & novelist, author of The Forsyte Saga, etc. (The Man of Property, In Chancery, To Let; The White Monkey; Silver Spool; Swan Song; Maid in Waiting; Flowering Wilderness; Over the River) (born Aug. 14, 1867 – died Jan. 31, 1933). (John Galsworthy 1926)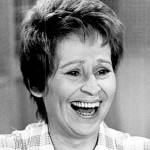 Alice Ghostley (married Felice Orlandi)

Tony Award-winning American actress of stage, TV (Designing Women; Bewitched; Mayberry R.F.D.; Jackie Gleason: American Scene Magazine) & movies (To Kill A Mockingbird; My Six Loves; The Graduate; Grease) (born Aug. 14, 1923 – died Sept. 21, 2007; age 84). Alice Ghostley had colon cancer before she died. (Alice Ghostley 1970 Mayberry R.F.D. Photo: CBS TV)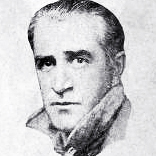 Francis Ford (nee Frank Thomas Feeney; brother of John Ford)
American film actor & director (The Quiet Man; The Purple Mask; His Majesty Dick Turpin; The Broken Coin; The Front Page; Lucille Love, Stagecoach; The Ox-Bow Incident; She Wore a Yellow Ribbon; Wildfire; Destry Rides Again; The Heart of Lincoln; The Immortal Alamo) (born Aug. 14, 1881 – died Sept. 5, 1953; age 72). Ex of Elsie Van Name; father of Philip Ford. (Francis Ford 1926)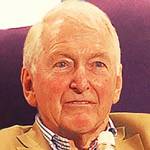 Bryce Courtenay (nee Arthur Bryce Courtenay)

South African-Australian historical novelist (The Power of One; Tandia; Whitethorn; Solomon's Song; Smoky Joe's Cafe; Matthew Flinders' Cat; Brother Fish; Fortune Cookie; Tommo & Hawk; The Family Frying Pan; The Persimmon Tree) (born Aug. 14, 1933 – died Nov. 22, 2012; age 79). Bryce Courtenay had gastric cancer before he died. (Bryce Courtenay 2010 Photo: Yahoo)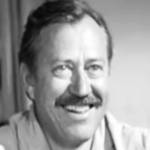 Carl Benton Reid
American actor of radio (Amanda of Honeymoon Hill), TV (Burke's Law; Perry Mason; Zane Grey Theater), & films (The Fuller Brush Girl; Lorna Doone; Boots Malone; Smuggler's Gold; Criminal Lawyer; In a Lonely Place; The Story of Will Rogers; The Little Foxes; The Great Caruso; Convicted) (born Aug. 14, 1893 – died Mar. 16, 1973; age 79). (Carl Benton Read 1943 The North Star)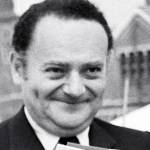 René Goscinny
Will Eisner Hall of Fame French artist & writer of children's books, cartoons, & comic books, co-creator of the Lucky Luke comic series (with Joseph Gillain & Maurice de Bevere), and of the Astérix character (with Albert Uderzo) & stories; WWII French Army Alpine Infantry Battalion corporal (born Aug. 14, 1926 – died Nov. 5, 1977; age 51). (René Goscinny 1971: Hans Peters)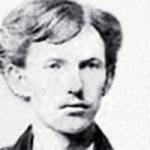 Doc Holiday (nee John Henry Holliday)
American dentist, gambler, and gunfighter; deputized by Tombstone, Arizona marshal Virgil Earp & participated with Virgil, Morgan, & Wyatt Earp in the O.K. Corral shootout against the Coshise County Cowboys (born Aug. 14, 1851 – died Nov. 8, 1887; age 36). Married "Big Note" Kare Horony (common law). Doc Holliday died of tubercuolsis. (Doc Holliday 1872)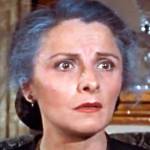 Angela Clarke
American actress of TV (St. Elsewhere; Death Valley Days; Gunsmoke; Baretta; Combat!; Petrocelli; Bonanza; Dr. Kildare; The Untouchables) and movies (Mrs. Mike; The Harlem Globetrotters; The Seven Little Foys; The Miracle of Our Lady of Fatima; Captain Carey U.S.A.; The Great Caruso) (born Aug. 14, 1909 – died Dec. 16, 2010; age 101). (Angela Clarke 1953 Beneath the 12-Mile Reef)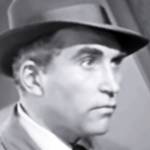 Lawrence Ryle
American actor of movies and TV (Dragnet; Adventures of Superman; Annie Oakley; Studio One in Hollywood; General Electric Theater; Lux Video Theatre; Schlitz Playhouse; Four Star Playhouse; Lights Out; Pulitzer Prize Playhouse; Gang Busters) (born Aug. 14, 1916 – died Oct. 17, 2004; age 88). Cause of death for Lawrence Ryle is unknown. (Lawrence Ryle 1954 Shield For Murder)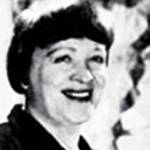 Doris Rich (nee Doris Moore; married Ralph Stuart)
American actress of Broadway stages, radio (Hannah on Houseboat Hannah; Miss Daisy on Portia Faces Life; Vinnie on Barry Cameron; Doris Moore on Songs of a Dreamer; Great Plays; Rich Man's Darling; Lorenzo Jones), TV (The Egg and I; Kraft Theatre; Naked City), & films (Santa Claus Conquers the Martians) (born Aug. 14, 1901 – died Feb. 1980). (Doris Rich 1947 Photo: Radio Mirror)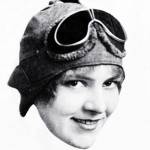 Anita King (nee Anna Keppen; "The Paramount Girl")
American stuntwoman (first woman to drive across America), silent movie actress (The Golden Fetter; Anton the Terrible; The Race; The Squaw Man's Son; Stripped for a Million; The Girl of the Golden West; Mistaken Identity; The Virginian), and thoroughbred racehorse owner (Moonrush) (born Aug. 14, 1884 – died June 10, 1963; age 78). (Anita King 1916 Photo: Albert Witzel)
*Images are public domain or Creative Commons licensed & sourced via Wikimedia Commons, Vimeo, or Flickr, unless otherwise noted*