Top 6 Gift Ideas For Seniors
With Christmas and other traditional gift-giving events coming up fast as the holidays approach, the question of what to get Mom/Dad, Grandpa/Grandma for a gift arises. It's not easy to buy presents for seniors, who are often all about down-sizing vs accumulating more "things".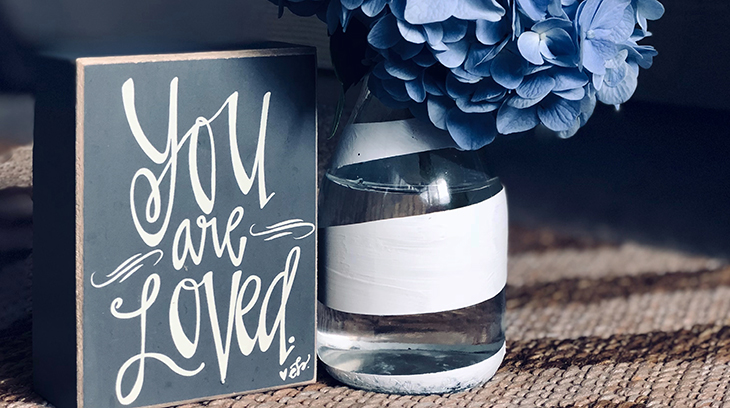 (Blue Hydrangea Flower & You Are Loved Card Photo: Nicole Wilcox via Unsplash)
Our Top 6 Gift Ideas for Seniors
Give the gift of your time. Arrange to spend some time with the senior(s) in your life during the holidays, which can be lonely for someone living on their own. An invitation to a festive meal (dine-in or eat-out), a movie night or afternoon, taking them shopping, or working on a fun creative project together (a family memory album, perhaps?)
Gift cards are welcomed by all ages, particularly senior citizens who may be living on a low fixed income. Favourite restaurants, department stores or malls, or gift cards for on-line retailers that deliver, are sure to be appreciated.
Give the gift of reading. For aging baby boomers and older adults whose vision is not as sharp as it used to be, e-readers, iPads and other tablets with book apps that can enlarge text, or traditional large-print books, are great presents for seniors who like to read. Regardless of whether their vision is less than perfect are not, Audiobooks are another enjoyable alternative to reading books, and are becoming increasingly accessible through sources like Audible.
In-home services for seniors – nothing says "I Love You" like gift certificates from local seniors services providers, such as house cleaning services for seniors, in-home haircuts or massages, handyman services, pet care/mobile groomer for their "baby", and more. 
A cosy/comfort themed gift basket could include a soft blanket, non-skid slippers, moisturizing cream, and a bean-bag that can be heated (or frozen) for muscle aches and pains.
Playing cards & accessories – many seniors love to play cards (euchre and bridge are big favourites), so why not give them a gift that lets them continue to enjoy this leisure activity with their friends? Large-print playing cards, an automatic deck shuffler, and standing card holders are great ideas for older adults with vision problems or arthritic fingers/hands.
It's easier than ever today when you can't be with someone in person, to let them know you're thinking of them and cheer them up from afar.
More about gift suggestions for the older adults, seniors, moms, dads, grandmothers, grandfathers in your life:
Thoughtful Gifts for Moms & Grandmothers
12 Gifts Your 50+ Dad Will Actually Use
8 Ways to Cheer Someone From Afar