8 Ways to Cheer Someone From Afar
The social distancing, isolation measures or quarantine which most of the world has ended up in, is starting to affect our mood and behavior. Many of us find it hard to stay inside, separated from friends and loved ones.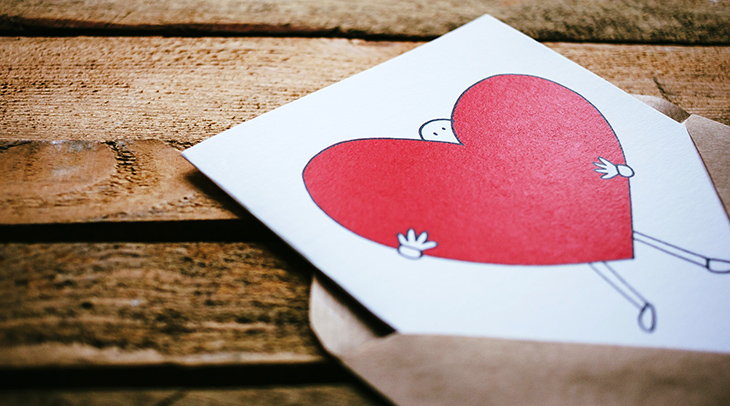 (Heart Card Photo: Freestocks)
Luckily, there's always a way to cheer a loved one whom you can't hug or kiss – creativity and the online world can do wonders nowadays. It only takes a bit of cheerful spirit and a few ideas to put a smile on your parents, children or friends' faces. 
1. Keep them healthy
Now more than ever, a healthy diet and access to fresh fruit and vegetables have become one of the main preoccupations and priorities of every family. It's not easy to get ahold of all the necessary food, especially for senior citizens. 
However, it is still possible to order healthy food choices online and send it to your loved ones who need it the most. It will put a big smile on their faces when they get a special delivery from you – a basket full of fresh fruits or their favorite vegetables.
2. Aromatherapy candles for a calmed mind
Many people feel under a lot of stress during the pandemic – they are overwhelmed with job responsibilities that they still have to do under altered working conditions, many of them fear for their health (or the health of their loved ones), or they simply find it very difficult to just sit locked inside and absorb bad news day after day.
When a person inhales the fragrance coming from a lit aromatherapy candle, these molecules stimulate and trigger brain receptors responsible for good mood and a relaxing state of mind. So, fill your home with these candles, and make sure you send them to those whom you can't visit, to help create a personal zen oasis. You will all feel their benefits. Lavender is known to calm a stressed mind, Damask rose aids better sleep, lemon refreshes both mind and body, while vanilla is No. 1 when it comes to relaxing effects.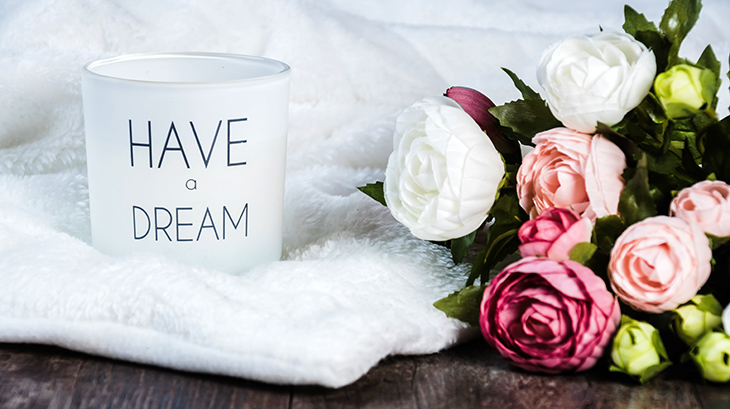 (Candle and Flowers Photo: Ylanite Koppens)
3. Flowers for the soul
Plants and flowers help us stay close to nature – that's why they cheer us up so easily and manage to calm us down. Pot plants are great to have inside as they filter the air and free it from pollutants. However, bouquets in bloom are excellent for boosting mood for those who need it in these times. The lovely colors and intoxicating smell instantly make a person feel better.
On the other hand, in case the worst happened to a family member of someone you are close to, and you are not able to comfort them in person, a thoughtful alternative is to send sympathy flowers and express your condolences. A lovely flower arrangement will let them know you're thinking of them and you're sympathizing.
4. Make them smile with a funny video
The internet allows us to be connected at all times and to exchange information and videos that will make us laugh. Although it's great to have a chat with your loved ones online, a quick way to cheer them up is to send them a funny video of your own making.
People all over the world have shown a great deal of creativity and humor in order to fight isolation depression. The internet is filled with absurd videos of people doing all sorts of stuff inside their homes. Think of something silly or entertaining to do together with your family members – it will give you something to do and keep you amused, too. When you make your funny video, you will not only have a cherished memory, but you will also be able to share or send it to other loved ones, and brighten their day as well.
5. Send letters
Hand-written letters are an art form that's slowly becoming forgotten. Email, messengers, and social media have made it redundant – but nothing can substitute that moment when you get a letter with your name on it, hand-written by someone you love, sprayed with some pleasant fragrance and maybe accompanied by a drawing or a sketch on the paper. Remember when you used to curl up in your armchair and read letters with a smile on your face, taking your time and re-reading it over and over? 
Well, it's time to bring this neglected expression of love back to life. Send it to the loved ones whom you haven't seen in a while and add a photo or two. Say how much you miss them and how eager you are to see them soon. Remind them of some happy memories you share.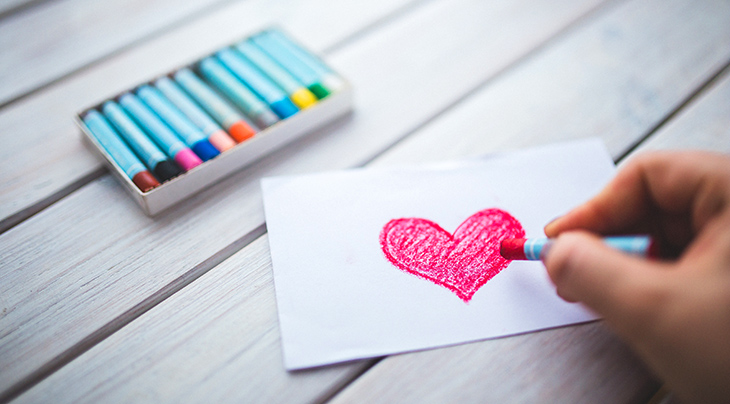 (Colored Heart and Pastels Photo: Kaboompics.com)
6. Creativity kit
Some people just need a little nudge to express their creativity. If your loved one is lacking motivation these days, encourage them to do something creative by giving them something that will get their creative juices flowing.
For example, you can buy them a kit for artists, which includes crayons, watercolor paints, and many other forms of art equipment. Even a coloring book for adults and a package of crayons can boost mood and provide hours of pure joy.
7. Music to lift the spirits
Music is a powerful stress reliever and mood booster, and we all need a lot of it right now. For the loved one who needs their spirits to be lifted, a great gift would be a subscription to Spotify, Amazon Music, or Apple Music. There isn't a person who won't feel better the moment they hear the beat of their favorite songs or the hits from their favorite artists.
Tip: Combine with #4 Make a funny video – by singing their favorite song. It won't matter if you're not a great singer, because that will just make the video funnier. You're not trying out for a singing competition, the purpose is to make them smile!
8. Put some time with you on their calendar
Having something to look forward to on a particular date and time, is a mood lifter for anyone who doesn't have a set schedule already. Set up free, regularly scheduled phone calls or better yet, video chats (using Google Hangouts, Zoom, Facetime, Skype, or other such apps) with your loved one(s). Or arrange a time when you can watch a TV show "together" and discuss during/after via text or Messenger.
Knowing there's a reason to get up by a set time, get dressed, shower, fix their hair & makeup if they want, will give a purpose to their day (and yours) and will help to keep them grounded – and the anticipation of the event is part of the fun.
Final words
Quarantine, isolation, and social distancing don't have to be a nightmare. Quite the opposite, it can be a gift of time that gives you an opportunity to express love and spread joy in new forms. Be imaginative in your attempts to cheer your loved ones – they will feel it, and it will truly help them.
You may also like Top 6 Gift Ideas For Seniors
*Images are from Pexels. This article is for informational purposes only and is not intended as medical or mental health advice, nor is it a substitute for professional medical or mental health advice, diagnosis, or treatment. Always seek the advice of a qualified physician or mental health provider with any questions you may have regarding a medical or mental health condition. This website does not recommend or endorse any specific products, services, people, opinions, or other information that may be mentioned on the Site or on other websites it links to. Reliance on any information provided by this website or other websites it links to, is solely at your own risk.*