The Most Beautiful Cruise Destinations For Your Bucket List
If you're an avid traveler who lives and breathes for exploring a brand new destination – welcome to the club, you're in the right place! When travel is an option for you, here are the four most beautiful cruise destinations to add to your bucket list.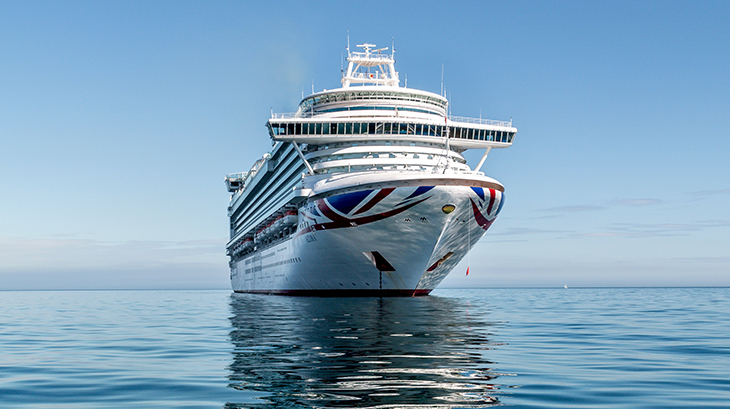 (Cruise Ship Photo: Ray Harrington)
Just stay with us, keep on reading, check out our list, and start planning your next trip post-pandemic. One thing is certain – these destinations are worth your attention!
Don't miss the breathtaking Norwegian fjords
If you're a true adventurer who can't wait to embark on a brand new journey, we think that the breathtaking Norwegian fjords will be your cup of tea. This is one of the most popular cruise destinations in Europe and the reasons for that are more than good. Firstly, you must know that Norway prides itself on numerous fjords that vary in size and characteristic. Each of them offers unique properties and authentic beauty, which is why you should opt for a cruise that explores a few of them. 
The first one is called the Nærøyfjord, and it's the UNESCO fjord beneath towering mountains. It is 17km long and very narrow, which makes it amazing for a close encounter with the surrounding landscape. There is also the Sognefjord, which is Norway's longest and deepest fjord with its 205km and a depth of 1300m. On the other hand, the Geirangerfjord is a tourists' favorite with its outstanding stretch of water. This one has a status as a UNESCO world heritage site as well. You can explore all three of them – and more – if you choose to cruise the stunning Norwegian fjords!
The mesmerizing city of Venice is also a fantastic choice…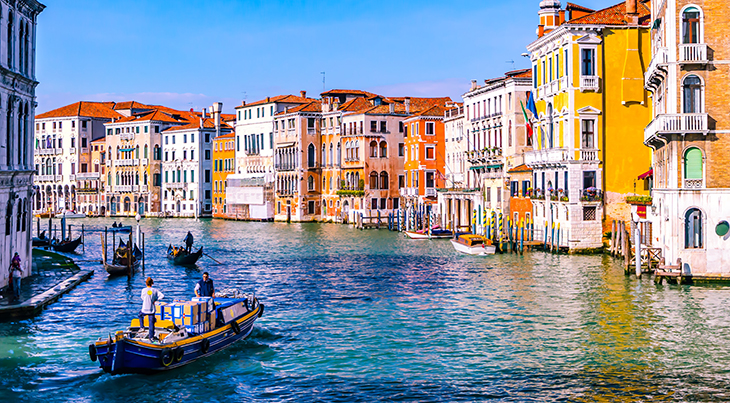 (Venice Grand Canal Photo: Kit Suman)
If you've always been fascinated with Venice, we must say that this undoubtedly is a cruise you mustn't skip. This is a truly beautiful, romantic, and probably the most unique city you'll ever see. What's so special about Venice is the fact that it was founded on 117 different islands that were linked by 400 bridges and 150 canals. It gets even more impressive when you figure out that the buildings were built upon oak and pine piles that were driven deep into the ground. 
When in this city, you mustn't skip St. Mark's Square – the heart of Venice. This is the place where you can see the most impressive buildings, with St. Mark's Basilica as the most dominant one. Just bear in mind that the only way to arrive in Venice is by sea. It's a fantastic way to start your adventure in this amazing city that has survived two world wars and Napoleon's conquest. No matter where you turn, you'll see gorgeous palaces, bridges, piazzas, and canals. This is exactly why you must add Venice to your bucket list!
Sydney is a marvelous choice for all the urban adventurers
On the other hand, if you're an urban adventurer who seeks a new, exciting journey, you should definitely check out what the Land Down Under has to offer. And when we say this, we think about fabulous cruises on one of the most famous Aussie destinations – Sydney! A large number of people opt for incredible Sydney cruises nowadays, and you know what? We completely understand them, so don't wait any longer and learn more about them.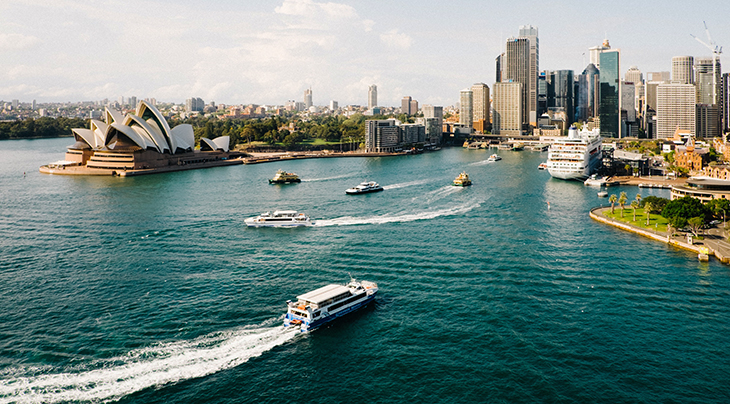 (Sydney, Australia Photo: Dan Freeman)
Are you looking for a memorable cruise that includes several hours on board with a nice lunch? Are you up for an experience that allows you to enjoy a spectacular view of the spectacular Sydney Harbour? If your answer is yes, this surely is the right choice for you! You'll get to see some of the most famous sights, such as Sydney Botanical Gardens, the Opera House, and Sydney Harbour Bridge. Besides that, whale watching is also an option here – if you visit Sydney between May and November. You'll get to see these beautiful creatures in their natural habitat, swimming in the tranquil waters of the Pacific Ocean. If that's exactly what you want, Sydney should be your next cruise destination!
Cruise in Antarctica? Sure, it's possible!
You've finally retired and you think that cruising Antarctica is an impossible mission for you? Well, we must inform you that you aren't right this time! Even though it probably seems quite intimidating, we must say that the best way to explore this snow-covered destination is from the safety and warmth of a cruise ship. The most appropriate time to visit this place is during summer in Antarctica, which is from mid-November to March. If you're eager to see penguin chicks, too, opt for this cruise any time between mid-January to March.
What makes Antarctica so exciting and intriguing is the fact that it's the only continent with no permanent human habitation. However, around 30,000 tourists visit it every year. Unique wildlife that includes thousands of penguins, seals, whales, and birds is what attracts people to explore Antarctica. Also, it's very interesting that there are no actual ports on this continent. However, some of the most popular highlights include the Lemaire Channel, Deception Island, and Half Moon Island. If this is an adventure you can't wait to embark on, opt for an Antarctica cruise and you won't regret it!
As you can see, there are so many beautiful cruise destinations everyone should add to their bucket lists. So, if you're a passionate traveler who can't wait for their next journey, bear our suggestions in mind and start planning for it. Bon voyage!
*Images in this article are via Unsplash.com. This article is for general informational purposes only. 50+ World does not endorse any product or service providers, nor does it receive remuneration from them. Obtain advice from experts before making travel, legal, or medical decisions.*