October 11th Birthdays
If you were born on October 11th, you share a celebrity birthday with these famous people: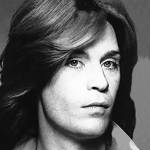 Daryl Hall is 76 (nee Daryl Franklin Hohl)

Songwriters and Rock & Roll Hall of Fame American singer with Hall & Oates (Private Eyes; Rich Girl; Kiss on My List; Maneater; Sara Smile; Out of Touch; She's Gone; I Can't Go For That; Adult Education; Everytime You Go Away), TV host (Live from Daryl's House), born October 11, 1946. (Daryl Hall 1976 Photo)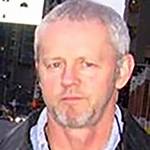 David Morse is 69

American actor of TV (Dr. Jack Morrison on St. Elsewhere; Hack; Treme) and movies (The Green Mile; The Indian Runner; The Crossing Guard; Proof of Life; Dreamer; 16 Blocks; The Getaway; Passengers; Desperate Hours; The Rock; The Hurt Locker), born October 11, 1953. (David Morse 2005 Photo: Bing Chan)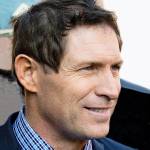 Steve Young is 61 (nee Jon Steven Young)

College & Pro Football Hall of Fame retired American NFL San Francisco 49ers quarterback (3-time Superbowl champs 1988, 1989, 1994), 1992 & 1994 Bert Bell Award winner and NFL MVP, 1992 NFL Offensive Player of the Year, born October 11, 1961. (Steve Young 2012 Photo: SABOTEUR)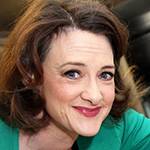 Joan Cusack is 60 (sister of John Cusack)

Emmy Award-winning American actress of TV (Shameless; Saturday Night Live) & movies (Working Girl; In & Out; Sixteen Candles; School of Rock; Mr. Wrong; Hero; Nine Months; Arlington Road; Raising Helen; Runaway Bride), born October 11, 1962. (Joan Cusack 2009 Photo: Anthony Quintano)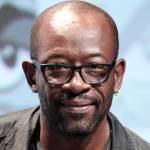 Lennie James is 57

English actor of stage, TV (Morgan Jones on The Walking Dead & Fear The Walking Dead; Robert Hawkins on Jericho & Countdown; Out of the Blue; Hung; Buried; Critical; Low Winter Sun; Save Me), and movies (Lost in Space; Snatch), born October 11, 1965. (Lennie James 2015 Photo: Gage Skidmore)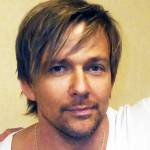 Sean Patrick Flanery is 57

American actor of movies (Powder; Simply Irresistible; The Boondock Saints; Suicide Kings; Best Men; Deadly Impact; The Grass Harp), and TV (Sam Gibson on The Young and the Restless; Dexter; The Dead Zone), born October 11, 1965. (Sean Patrick Flanery 2014 Photo: Rob DiCaterino)
Jane Krakowski is 54 (nee Jane Krajkowski)

Tony Award-winning American actress of stage, TV (Elaine Vassal on Ally McBeal; Jenna Maroney on 30 Rock; T. R. Sentell on Search for Tomorrow; Unbreakable Kimmy Schmidt) and movies (The Flintstones in Viva Rock Vegas), born October 11, 1968. (Jane Krakowski 2007 Photo: The Heart Truth)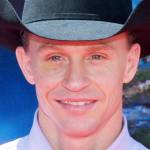 Ty Murray is 53 ("King of the Cowboys"; ex of Jewel)
Bull Riding & ProRodeo Hall of Fame American pro rodeo cowboy, 9-time World Champion (bull riding, bareback, saddle bronc), TV sports commentator & personality (Dancing With the Stars; Extreme Makeover: Home Edition), born October 11, 1969. (Ty Murray 2009 Photo: Angela George)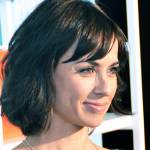 Constance Zimmer is 52 (ex of Steve Johnson)
American actress of TV (Penny Barrington on Good Morning, Miami; UnREAL; Entourage; Boston Legal; House of Cards; Shameless; Grey's Anatomy; In Justice; Joan of Arcadia; The Fighting Fitzgeralds) and films (Entourage; Spin Cycle), born October 11, 1970. (Constance Zimmer 2014 Photo: Mingle Media TV)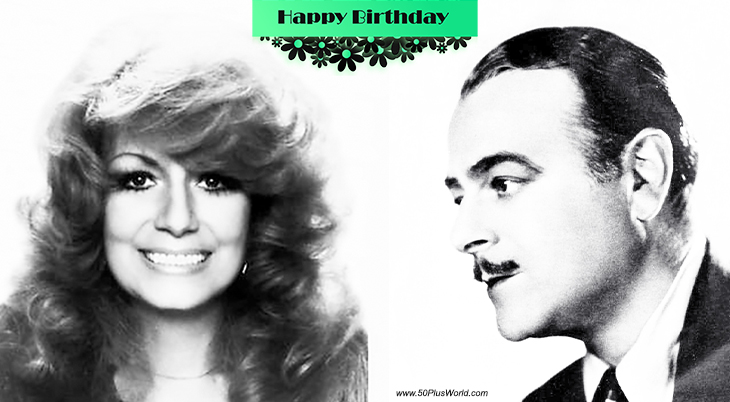 (Dottie West 1977: United Artists Records | Lowell Sherman 1931)
Happy Birthday to everyone celebrating their birthday on October 11th!
Remember These October 11th Famous Birthdays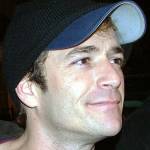 Luke Perry (nee Coy Luther Perry III)

American actor of TV (Dylan McKay on Beverly Hills, 90210; Fred Andrews on Riverdale; Another World; Oz; John from Cincinnati) and movies (Buffy the Vampire Slayer; 8 Seconds; Redemption Road; Black Beauty; Normal Life; The Enemy) (born Oct.11, 1966 – died Mar. 4, 2019; age 52) Luke Perry died of stroke complications. (Luke Perry 2004 Photo: Keven Law)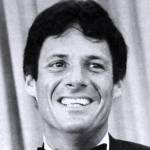 Ron Leibman (nee Ronald Leibman; married Jessica Walter)
Tony & Emmy-winning American actor of stage, TV (Kaz; Friends; Archer; The Sopranos; Law & Order; The Edge of Night), & movies (Norma Rae; The Super Cops; Slaughterhouse-Five; The Hot Rock; Zorro: The Gay Blade) (born Oct. 11, 1937 – died Dec. 6, 2019; age 82). Ex of Linda Lavin. Ron Leibman died of pneumonia complications. (Ron Leibman 1979: AP Laserphoto)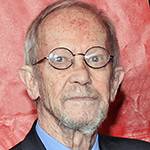 Elmore Leonard (nee Elmore John Leonard Jr.)
American screenwriter (Mr. Majestyk; Get Shorty; Out of Sight) & Edgar Award-winning writer of short stories, westerns, suspense thrillers, and crime fiction novels (3:10 to Yuma; Hombre; Joe Kidd; Glitz; Fire in the Hole; Gold Coast) (born Oct. 11, 1925 – died Aug. 20, 2013; age 87). Elmore Leonard died of stroke complications. (Elmore Leonard 2011 Photo: Peabody Awards)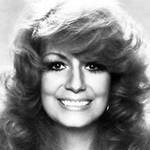 Dottie West (nee Dorothy Marie Marsh)
Grammy Award-winning Country Music Hall of Fame American songwriter & singer solo (A Lesson in Leavin'; Are You Happy Baby?; Country Sunshine), and with Kenny Rogers (Till I Can Make it on My Own; All I Ever Need is You) (born Oct. 11, 1932 – died Sept. 4, 1991; age 58). Dottie West died during surgery after a car accident. (Dottie West 1977 Photo: United Artists Records)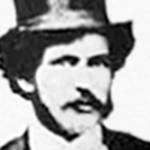 Henry John Heinz
American entrepreneur, founder of Heinz Noble & Company, President & founder of F & J Heinz / H.J. Heinz Company, owner of multiple food processing factories (sauerkraut, horseradish, vinegar, spices, pickles; tomato ketchup, tomato juice, barbecue sauce, soups, baby food) (born Oct. 11, 1844 – died May 14, 1919; age 74). (Henry John Heinz c. 1914)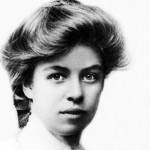 Eleanor Roosevelt (nee Anna Eleanor Roosevelt; American First Lady)
American socialite, daughter of Anna & Elliott Roosevelt; niece of President Theodore Roosevelt; married President Franklin Delano Roosevelt; lecturer, human & civil rights activist (minimum wage, abolition of child labor, African-American rights), radio hostess, magazine & newspaper columnist (My Day) (born Oct. 11, 1884 – died Nov. 7, 1962; age 78). (Eleanor Roosevelt 1898)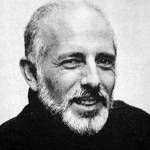 Jerome Robbins (nee Jerome Wilson Rabinowitz)

Tony & Oscar-winning American Theatre Hall of Fame choreographer, director & producer of ballet, Broadway and films (West Side Story; On the Town; The Pajama Game; Peter Pan; The King and I; Gypsy; Fiddler on the Roof) (born Oct. 11, 1918 – died July 29, 1998; age 79). Ex-love of Montgomery Clift. (Jerome Robbins 1968) 
Malvin Whitfield (aka Mal Whitfield; "Marvelous Mal")
National Track and Field Hall of Fame American, 1948 London & 1952 Helsinki Olympics 800m gold medalist, 4 x 400m gold in 1948 & silver in 1952, and WWII & Korean War veteran (born Oct. 11, 1942 – died Nov. 19, 2015; age 91). Mal Whitfield's cause of death is unknown. (Malvin Whitfield 1948 Photo: National Science and Media Museum)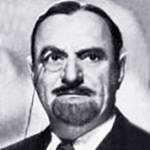 Sig Ruman (nee Siegfried Carl Alban Rumann; aka Sig Rumann)
German-American character actor of stage, films (A Night at the Opera; The World in His Arms; Ninotchka; Shining Victory; Comrade X; The Fortune Cookie; Stalag 17; The Emperor Waltz; To Be or Not to Be; Nothing Sacred; Houdini) and TV (Maverick); WWI German Army veteran (born Oct. 11, 1884 – died Feb. 14, 1967; age 82). (Sig Rumann 1946 Photo: A Night in Casablanca)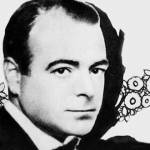 Lowell Sherman (ex of Pauline Garon, Helene Costello)
American director & actor of stage & films (Way Down East; The Gilded Lily; Monsieur Beaucaire; Morning Glory; Lawful Larceny; Bachelor Apartment; She Done Him Wrong; General Crack; Born to Be Bad; The Royal Bed; What Price Hollywood?; Midnight Mystery; Evidence; A Lady of Chance) (born Oct. 11, 1888 – died Dec. 28, 1934; age 46). (Lowell Sherman 1922)
*Images are public domain or Creative Commons licensed & sourced via Wikimedia Commons, Vimeo, YouTube, or Flickr, unless otherwise noted*