Technology for Seniors: Etsy
Etsy article source: What is Etsy and How Does It Work? by TechBoomers.com
What is Etsy and How Does Etsy Work?
Sometimes, not everything you want can be found in a retail superstore.  Items go out of production and disappear from shelves, and become rare items sought after by collectors.  Other products never touch store shelves in the first place, and are instead created and sold by local vendors at flea markets and craft fairs.  But those kinds of events usually aren't held every day, and it can be tough to find time to make it out to one. 
If you're looking for a convenient place to shop retro, rustic, or both, it's time you met Etsy.com. 
So what exactly is Etsy?
Etsy is an online marketplace emphasizing people, communities, and creativity.  It allows you to search for and buy vintage products and unique arts and crafts that are difficult to find anywhere else.  Almost everything on Etsy is made and/or sold by people like you (and perhaps their small businesses). 
Why use Etsy?
Express yourself by buying unique creations — Etsy's "Handmade" section is full of original merchandise designed by the people who sell it.  Toys, clothing, jewellery, home decor… there are plenty of wares to discover!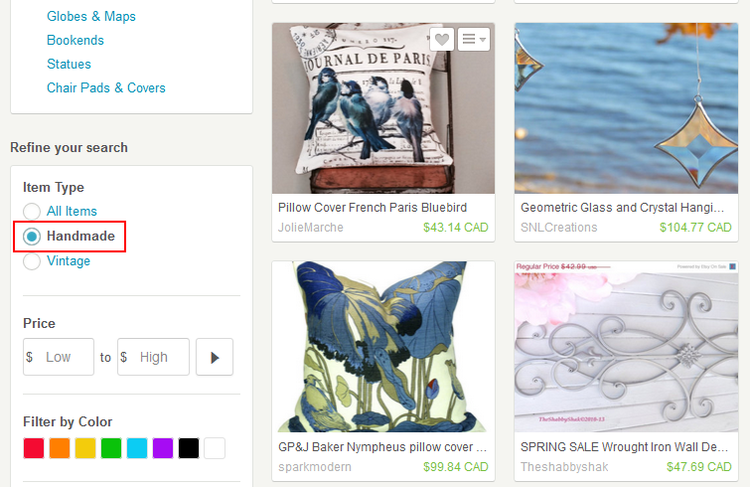 Collect treasures from the past — Etsy's "Vintage" section contains items that are at least 20 years old.  If you're into gathering antiques, memorabilia, or things that you just can't find on store shelves anymore, you might hit the jackpot here.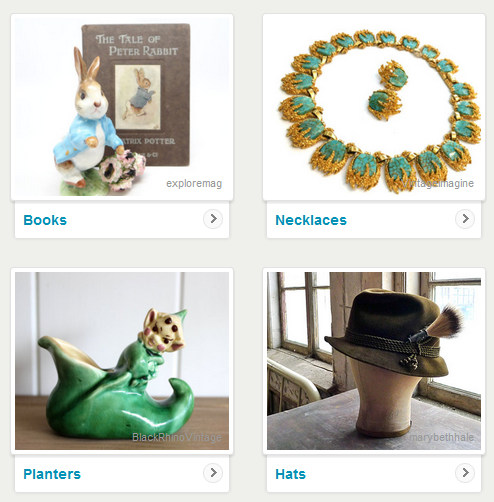 Give the gift of choice — If you want to buy a unique present for someone but can't figure out what they want, buy them an Etsy Gift Card instead!  The perfect gift is the one they pick themselves!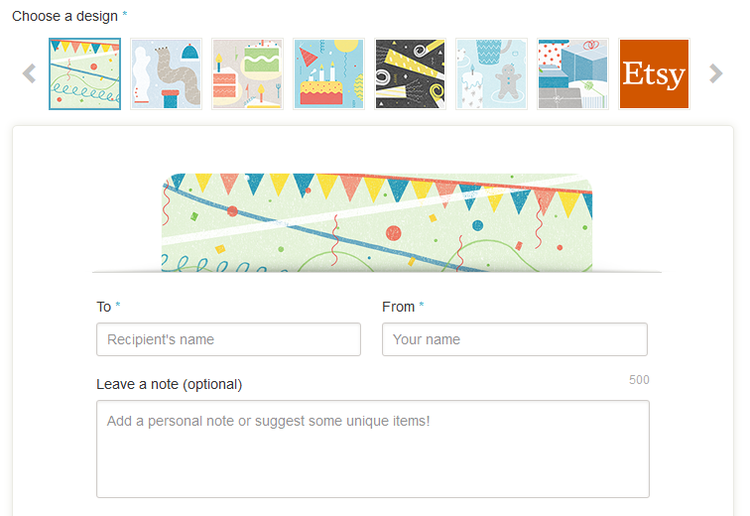 Find handmade or vintage stuff near you — You can use Etsy find craft fairs and other events where handmade goods and other antiques will be sold, so you can know where to go to support artists and artisans in your local area.  You can also visit events and workshops put on by Etsy, too.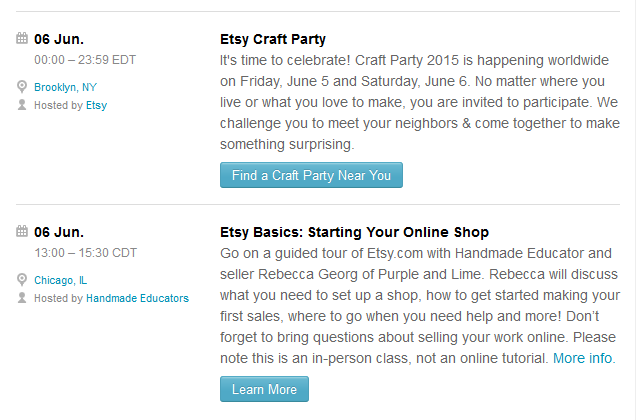 Put your artistic passion to work — If you're an artist or artisan yourself, Etsy can help you sell the things that you make.  Why just peddle in your local community? There are people on Etsy from all over the world who might want what you make as a must-have accessory, the perfect piece of home decor, or an original gift idea!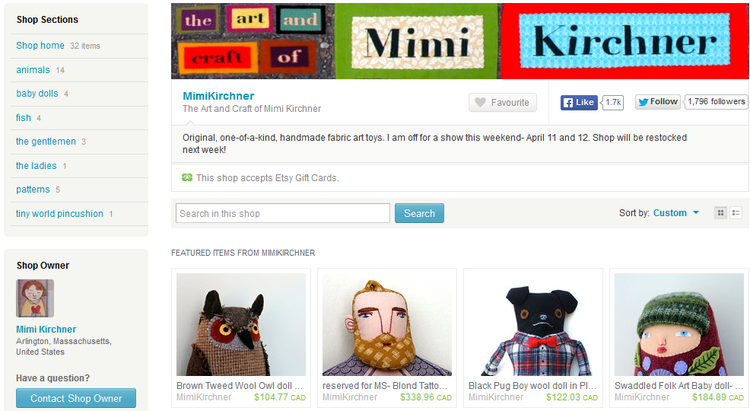 How Etsy Works: Things you can do as a buyer, seller, or either
You can use Etsy to buy handmade or vintage goods from people who have signed up on Etsy to sell them.  You can also join Etsy as a seller and use it to hawk your handmade or vintage wares.  Etsy can also be used to find local craft sales, or to get advice on how to buy or sell handmade or vintage items.
Etsy doesn't sell anything themselves; they do the "middleman" work, like taking care of the paperwork between buyers and sellers, as well as organizing events to get buyers and sellers together in real life.  Therefore, most of the people who use Etsy are either buyers or sellers.
Using Etsy as a buyer
Buyers on Etsy may be looking for handmade goods to create or complement their own unique fashion or home decor style, or as an original gift idea.  Or maybe they just want to support small-scale artists and craftspeople in their neighbourhood and around the globe, as opposed to big corporations.  Those looking for vintage merchandise may also be doing so for fashion or decor reasons, or they may be collectors looking to show off rare and valuable items that are difficult to find nowadays.
As a buyer on Etsy, you can do things such as:
Decide whether you want to look for "handmade" items, "vintage" items, or both

Browse or search through categories such as clothing, toys, accessories, jewellery, home decor, craft supplies, and more

Add items to lists, or to your "favourites"

Ask sellers about their items or their selling policies

Leave reviews of items that you've purchased and received

Find local events that sellers on Etsy will be attending
For more information and specific instructions, see our How to Buy on Etsy tutorial.
Using Etsy as a seller
Sellers on Etsy may be looking to make a bit of money on the side with things that they create as a hobby.  For some professional artists and craftspeople, though, Etsy is the selling platform for their small business; it's how they make their living.  And some Etsy sellers might just be trying to clear out old memorabilia found around the house, and see if it's worth anything to collectors.
As a seller on Etsy, you can do things such as:
Set up a free shop

List items on Etsy, either publicly or privately

Buy shipping labels for Canada Post or the United States Postal Service

Advertise on Etsy, so your shop and items show up more frequently when people browse or search for things on Etsy

Partner with a wholesale company to help create your items faster and in greater numbers

Register for an Etsy Event to learn how to create items or manage your shop better
For more information, see our How to Sell on Etsy tutorial.
Things that anyone on Etsy can do
Whether you're a buyer or a seller on Etsy, you can also: 
Hop on Etsy's forums and discuss your top shopping tips, how to get your merchandise cleared out, your favourite shops, things you'd like to see improved with the website, or anything else you want to talk about. 

Check out Etsy's blog, where you can read the latest news and advice about Etsy from the people who run it.  You can even add your voice to the discussion.

Join a "team" on Etsy.  Etsy Teams are basically groups of people who share common interests, such as the types of items they sell, the types of materials that they like to use to create their items, or the types of items that they like to buy.  Some groups are open for almost anyone to join, while others have strict guidelines, and may require an application to join.  Share your top tips for getting a business running with your teammates, or point them to shops that have the best merchandise that you're looking for!
Etsy is one of the most popular specialty shopping websites on the Internet, whether you're a buyer looking for unique creations or rare collectibles, or a seller looking to make some money off of your hobby crafts or memorabilia lying around the house.  The rest of the Techboomers Etsy course goes over the basics of what you need to know to use Etsy: how to create an account, how to search for and buy items, how to use coupons to reduce the prices of your purchases, how to track your purchases, how to write a review of a seller, and how to get in touch with Etsy customer service if you need help.  If you're looking for a popular shop that carries items hard to come by anywhere else, Etsy is the place to be!
And, of course, don't forget to have a look around
Techboomers.com
, where you will find lessons on over 60 other websites and Internet applications that are popular, useful, and/or just downright fun!

Techboomers.com is a free educational website that teaches older adults and others with limited computer skills how to use popular and trusted websites on the Internet.