May 5th Birthdays
If you were born on May 5th you share a celebrity birthday with these famous people: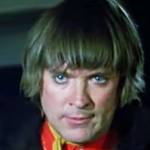 Will Hutchins (nee Marshall Lowell Hutchason)
American actor of TV (Tom Brewster on Sugarfoot; Hey, Landlord; Maverick; 77 Sunset Strip; Blondie; Conflict), movies (Spinout; Clambake; Merrill's Marauders; No Time for Sergeants), & Korean War cryptographer, born May 5, 1930. Ex brother-in-law of Carol Burnett. (Will Hutchins 1973 The Horror at 37,000 Feet)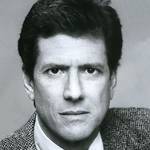 Michael Murphy (ex of Wendy Crewson)
American actor of TV (Jack Tanner on Tanner on Tanner & Tanner '88; This is Wonderland; Ben Casey; Combat!) and movies (Cloak & Dagger; Double Trouble; An Unmarried Woman; Manhattan; MASH; Away From Her; Batman Returns), born May 5, 1938. (Michael Murphy 1984 Two Marriages Photo: ABC)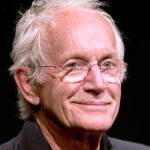 Lance Henriksen
American voice over artist & actor of stage, TV (Millenium; Ryan's Hope; The Blacklist), video games, and movies (The Terminator; Jagged Edge; Aliens; Jennifer 8; Powder; The Outfit; Hard Target, Scream 3; The Right Stuff; The Last Samurai), born May 5, 1940. (Lance Henriksen 2010 Photo: Ak@ssia)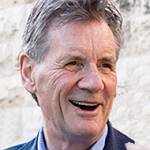 Michael Palin 
English travel writer, comedian, screenwriter, narrator & actor of TV (Monty Python's Flying Circus; Clangers; Vanity Fair) and movies (A Fish Called Wanda; Time Bandits; Life of Brian; Jabberwocky; Monty Python and the Holy Grail; The Meaning of Life) born May 5, 1943. (Michael Palin 2009 Photo: PalFest)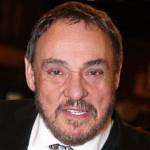 John Rhys-Davies 
English character & voice over actor of TV (Shōgun; Noble House; The Untouchables; Sliders; War and Remembrance), film (The Living Daylights; Gimli in The Lord of the Rings movies; Raiders of the Lost Ark; Victor Victoria; Prisoners of the Sun), born May 5, 1944. (John Rhys-Davies 2012 Photo: Eva Rinaldi)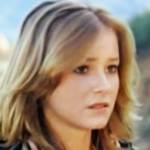 Lisa Eilbacher 
Saudia Arabian-American actress of TV (Midnight Caller; The Hardy Boys / Nancy Drew Mysteries; Ryan's Four; The Winds of War) and movies (Beverly Hills Cop; 10 to Midnight; An Officer and a Gentleman; Run for the Roses; The Last Samurai; Live Wire), born May 5, 1956. (Lisa Eilbacher 1974 Movin' On)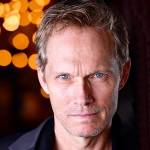 Tom Schanley (nee Thomas Lee Schanley)
American actor of TV (Whit Champion on The Yellow Rose; Dynasty; Melrose Place; Graceland; Outlaw) and movies (Fever Pitch; Courage Under Fire; Nothing Underneath; Listen To Me; Conspiracy Theory; Savage; Expose), born May 5, 1961. (Tom Schanley Photo: Bjorn Kommerell / © TomSchanley.com)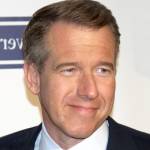 Brian Williams 
Emmy & Peabody Award-winning American MSNBC and NBC News journalist, White House correspondent, TV news anchor, and host (The 11th Hour With Brian Williams; NBC Nightly News; The News With Brian Williams; Rock Center), born May 5, 1959. (Brian Williams 2009 Photo: David Shankbone)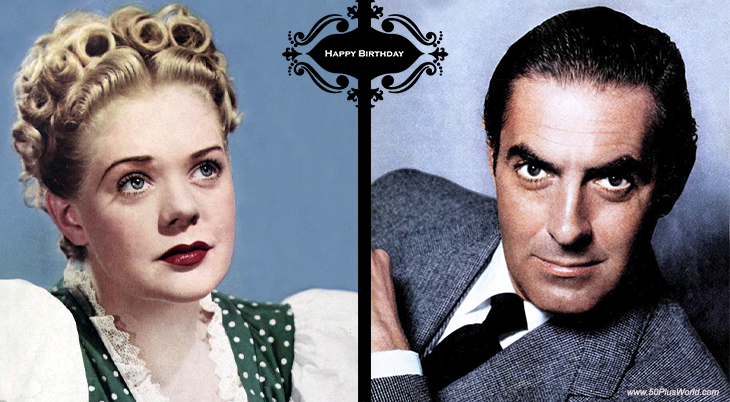 (Alice Faye 1940 | Tyrone Power 1953)
Happy Birthday to everyone celebrating their birthday on May 5th!
Remember These May 5th Famous Birthdays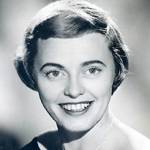 Pat Carroll (nee Patricia Ann Carroll)

Grammy & Emmy-winning American voice-over & character actress of stage, TV (Gussie Holt on She's The Sheriff; Bunny Halper on Make Room for Daddy; Too Close for Comfort; Busting Loose; ER; The Interns), & films (The Little Mermaid; Songcatcher; The Brothers O'Toole; With Six You Get Eggroll; BFFs) (born May 5, 1927 – died July 30, 2022; age 95). (Pat Carroll 1955)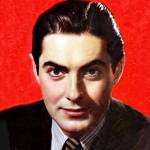 Tyrone Power (nee Tyrone Edmund Power III; son of Tyrone Power Sr.)
American film actor (The Mark of Zorro; Blood and Sand; Prince of Foxes; Witness For the Prosecution; The Sun Also Rises; The Eddy Duchin Story; Diplomatic Courier; The Black Rose; The Luck of the Irish; Thin Ice) (born May 5, 1915 – died Nov. 15, 1968; age 44). Ex of Annabella, Linda Christian. Tyrone Power died of a heart attack. (Tyrone Power 1940: Paul Hesse)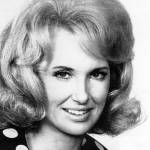 Tammy Wynette (nee Virginia Wynette Pugh; "First Lady of Country Music")
Grammy Award-winning American Country Music Hall of Fame singer-songwriter solo (Stand By Your Man; I Don't Wanna Play House; D-I-V-O-R-C-E; It's All Over) & with husband George Jones (We're Gonna Hold On; Golden Ring) (born May 5, 1942 – died Apr. 6, 1998; age 55). Married George Richey; ex of George Jones. (Tammy Wynette 1975: Hubert Long / Epic Records)
Roger Rees
Tony Award-winning Welsh-American actor of stage, TV (Singles; Cheers; M.A.N.T.I.S.; Boston Common; The West Wing) and movies (Star 80; Robin Hood: Men in Tights; The Scorpion King; The Prestige; The Pink Panther; If Looks Could Kill) (born May 5, 1944 – died July 10, 2015; age 71). Roger Rees died of brain cancer. (Roger Rees 1982 The Life and Adventures of Nicholas Nickleby)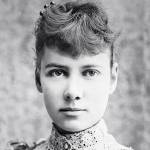 Nellie Bly (nee Elizabeth Jane Cochran; married Robert Seaman)
National Women's Hall of Fame American inventor, Pittsburgh Dispatch & New York World investigative journalist (mental institution; women factory workers; record-breaking trip around the world, WWI), author (Six Months in Mexico; Ten Days in a Mad-House; Eva The Adventuress) (born May 5, 1864 – died Jan. 27, 1922; age 57). (Nellie Bly c. 1890: H.J. Myers)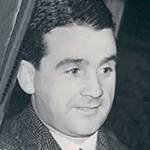 Gordon Richards (aka Sir Gordon Richards; "Moppy")

English flat racing jockey who recovered from tuberculosis to achieve British Champion Jockey a record 26 times & over 4870 winners, later race horse trainer for Lady Beaverbrook, Dorothy Paget, and others (born May 5, 1904 – died Nov. 10, 1986; age 84). Cause of death for Gordon Richards is unknown. (Gordon Richards 1938 Photo: Associated Press Photo)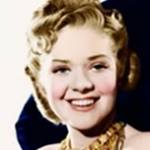 Alice Faye (nee Alice Jeane Leppert; married phil Harris; ex of Tony Martin)

American singer (You'll Never Know) & movie actress (Hello, Frisco, Hello; George White's Scandals; Alexander's Ragtime Band; Rose of Washington Square; Hollywood Cavalcade; State Fair; Sally, Irene and Mary; Four Jills in a Jeep; In Old Chicago; Week-End in Havana) (born May 5, 1915 – died May 9, 1998; age 83). Alice Faye died of stomach cancer. (Alice Faye 1941 That Night in Rio Photo)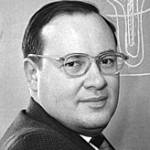 Arthur Leonard Schawlow

American physicist, author (Microwave Spectroscopy), & researcher (spectroscopy; superconductivity; nuclear resonance) who invent the laser with Charles Townes, and  1981 Nobel Prize in Physics winner (born May 5, 1921 – died April 28, 1999; age 77). Arthur Schawlow died of leukemia. (Arthur Leonard Schawlow 1981 Photo: Jose Mercado / Stanford News Service)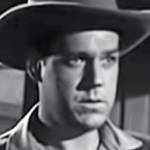 Bing Russell (nee Neil Oliver Russell; father of Kurt Russell)
American actor of TV (Deputy Clem Foster on Bonanza; The Virginian; Mannix; Emergency!; Gunsmoke; Death Valley Days; The Streets of San Francisco; The Big Valley; The Twilight Zone; Laramie; The Untouchables; Zane Grey Theater; Stagecoach West) (born May 5, 1926 – died Apr. 8, 2003; age 76). Grandfather of Wyatt Russell. (Bing Russell 1957 Tombstone Territory)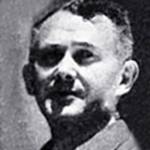 Max Marcin (nee Max Schlamjack)
Polish-American novelist, playwright, film director & screenwriter (Eyes of Youth; Cheating Cheaters; The Woman in Room 13; The Love of Sunya; Here Comes the Bride; Three Live Ghosts), and radio program writer-creator (Crime Doctor) (born May 5, 1879 – died Mar. 30, 1948; age 68). Cause of death for Max Marcin is unknown. (Max Marcin 1933 Photo: Motion Picture Herald)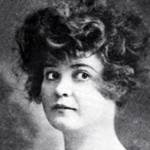 Alice Howell (nee Alice Florence Clark; married Richard Smith)
American comedienne, actress of burlesque & vaudeville stages, and silent movies for Keystone, L-KO & Century Comedies (Cinderella Cinders; How Stars Are Made; The Great Smash; Wandering Daughters; The Pride of the Force; Her Unmarried Life; The Elite of Hollywood) (born May 5, 1888 – died Apr. 12, 1961; age 72). Mother of Yvonne Howell. (Alice Howell 1917)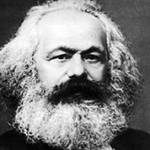 Karl Marx (married Jenny von Westphalen)
German political economist & philosopher (Marxism; historical materialism), journalist (New-York Daily Tribune), & author (The Communist Manifesto; Das Kapital; Theories of Surplus Value; On the Jewish Question; The Economic and Philosophical Manuscripts of 1844; The Poverty of Philosophy) (born May 5, 1818 – died Mar. 14, 1883; age 64). (Karl Marx 1875: John Mayall)
American writer, journalist (Philadelphia Evening Public Ledger; New York Evening Post), editor (Ladies' Home Journal; Saturday Review of Literature) poet (On Vimy Ridge), and best-selling novelist (Kitty Foyle, Thunder on the Left, Kathleen, Parnassus on Wheels, The Haunted Bookshop) (born May 5, 1890 – died Mar. 28, 1957; age 66). (Christopher Morley 1935 Photo: Radio Mirror)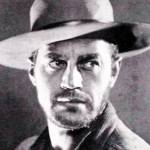 Harry Woods (father of Craig Woods)
American western TV & film actor (The Lawless Nineties; Monkey Business; Call of the Rockies; The Ghost Rider; In Early Arizona; Hawaiian Buckaroo; Indian Agent; Stagecoach Days; Sunset Pass; Lawless Riders; The Texas Ranger; Last of the Duanes; The House of the Seven Gables; Wild Horse Mesa; West of the Pecos; Nevada) (born May 5, 1889 – died Dec. 28, 1968;age 79). (Harry Woods 1925)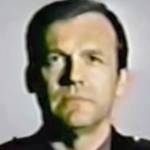 John S. Ragin (nee John Stanley Ragin)
American actor & guest star of TV (Dr. Robert Asten on Quincy M.E.; Dr. Grant Jameson on Santa Barbara; Sons and Daughters; The Felony Squad; The F.B.I.; Ironside; Barnaby Jones; The Fugitive; Mission: Impossible) and movies (The Parallax View; Earthquake) (born May 5, 1929 – died Apr. 14, 2013; age 83). Cause of death for John S. Ragin is unknown. (John S. Ragin 1974 Killer Bees)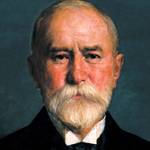 John B. Stetson (nee John Batterson Stetson; father of John B. Stetson Jr.)
American hat maker & manufacturer of western style hats (Stetson Cowboy Hat; Boss of the Plains) for consumers (Tom Mix, President Harry S. Truman, Buffalo Bill Cody, Annie Oakley; Will Rogers) & businesses (U.S. Cavalry; National Park Service), philanthropist (Temple U.; Stetson University) (born May 5, 1830 – died Feb. 18, 1906; age 75). (John B. Stetson 1895: Benoni Irwin)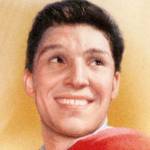 Alexander Ragulin ("Rags"; aka Aleksandr Ragulin)
International Ice Hockey Federation Hall of Fame Russian hockey defenseman, 3-time Winter Olympics hockey gold medalist (1964 Innsbruck Austria; 1968 Grenoble France; 1972 Sapporo Japan), 1972 Summit Series player (born May 5, 1941 – died Nov. 17, 2004; age 63). Cause of death for Alexander Ragulin is unknown. (Alexander Ragulin Stamp Photo) 
John Van Dreelen (nee Jacques van Drielen Gimberg; aka Jack Gimberg)
Dutch-American actor of TV (The F.B.I.; Noble House; 77 Sunset Strip; Hawaiian Eye; It Takes a Thief; The Word; Falcon Crest; Ironside; Perry Mason; The Six Million Dollar Man) and movies (The Enemy General; The Flying Fontaines; Von Ryan's Express) (born May 5, 1922 – died Sept. 4, 1992; age 70). John Van Dreelen's cause of death is unknown. (John Van Dreelen 1966 12 O'Clock High)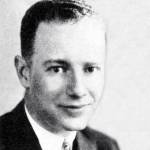 Freeman F. Gosden (nee Freeman Fisher Gosden; "Amos")
American comedian, musician, writer, host, blackface & voice actor of radio (Amos on Amos 'n' Andy; Sam 'n' Henry; Correll and Gosden, the Life of the Party), TV (Calvin and the Colonel; The Amos 'n Andy Show) & films (Check and Double Check; The Big Broadcast of 1936; The Lion Tamer) (born May 5, 1899 – died Dec. 10, 1982; age 83). (Freeman Gosden 1930 Photo: Radio Digest)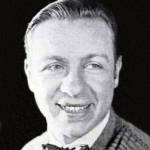 Charles Lamont (married Estelle Bradley)
American producer, screenwriter, & director of TV (Zorro; The Mickey Mouse Club) and films (Bowery to Broadway; The Merry Monahans; Ma and Pa Kettle; Abbott and Costello Meet the Mummy; Little Accident; The Lady in Scarlet; Long Shot; Cipher Bureau; Francis in the Haunted House; Flame of Araby; Slave Girl) (born May 5, 1895 – died Sept. 11, 1993; age 98). (Charles Lamont 1924)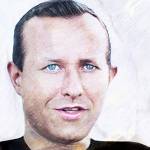 Douglas Marland (nee Marland Messner)
Daytime Emmy-winning American TV soap opera actor & screenwriter (The Brighter Day; As the World Turns; Another World; The Doctors; General Hospital; As the World Turns; Guiding Light; Loving; A New Day in Eden) (born May 5, 1934 – died Mar. 6, 1993; age 58). Douglas Marland died of surgery complications. (Douglas Marland Painting: A. Hamilton)
*Images are original creations ©2023 A. Hamilton, used by permission, public domain, and / or Creative Commons licensed, unless otherwise noted*