July 12th Birthdays
If you were born on July 12th you share a celebrity birthday with these famous people: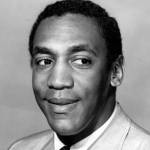 Bill Cosby is 85 (nee William Henry Cosby Jr.)

American stand-up comedian, actor of movies (Ghost Dad) & TV (Dr. Cliff Huxtable on The Cosby Show; Hilton Lucas on Cosby; Alexander Scott on I Spy; The Electric Company; Chet Kincaid on The Bill Cosby Show; Fat Albert and the Cosby Kids; The Cosby Mysteries), born July 12, 1937. (Bill Cosby 1965 I Spy)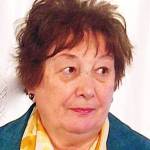 Ann Granger is 83 (nee Patricia Ann Granger)
British romance writer (A Poor Relation; Summer Heiress) and mystery novelist (A Restless Evil, Mitchell & Markby series; Risking It All, Fran Varady series; A Mortal Curiosity, Lizzie Martin series; Dead in the Water, Campbell & Carter series), born July 12, 1939. (Ann Granger 2009 Photo: Avjoska)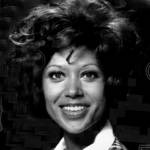 Denise Nicholas is 78 (ex of Gilbert Moses, Bill Withers, Jim Hill)
American screenwriter and actress of TV (Liz McIntyre on Room 222; Harriet DeLong Gillespie on In the Heat of the Night; Baby…I'm Back!; N.Y.P.D.; The Love Boat; The F.B.I.; Police Story), movies (Capricorn One; Ghost Dad; Blacula), novelist (Freshwater Road), born July 12, 1944. (Denise Nicholas 1970s Photo)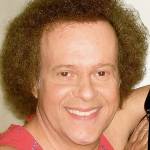 Richard Simmons is 74 (nee Milton Teagle Simmons)
American comedian, actor (Hercules; Fish Hooks), fitness and weight-loss guru, author (Never-Say-Diet Book; Sweetie Pie), television personality & host (The Richard Simmons Show; Body Language; Super Password; The New Hollywood Squares), born July 12, 1948. (Richard Simmons 2007 Photo:Del Far)
Cheryl Ladd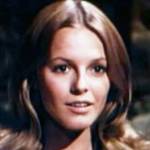 is 71 (nee Cheryl Jean Stoppelmoor; ex of David Ladd)
American singer, actress of TV (Kris Munroe on Charlie's Angels; Josie and the Pussycats; One West Waikiki; Jillian on Las Vegas; American Crime Story) & films (Purple Hearts; Millenium; Kentucky Woman; Poison Ivy), born July 12, 1951. Mother of Jordan Ladd. (Cheryl Ladd 1973 Satan's School For Girls)
Jamey Sheridan is 71
American actor of stage, TV (Law & Order: Criminal Intent; Trauma; Homeland; Smash; Shannon's Deal; Chicago Hope) and movies (All I Want for Christmas; Whispers in the Dark; Stanley & Iris; Cradle Will Rock), born July 12, 1951.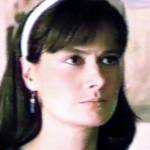 Mel Harris is 66 (nee Mary Ellen Harris)

American actress of TV (Hope Murdoch Steadman on thirtysomething; Saints & Sinners; Something So Right; Stargate SG-1; JAG; Imposters; Shut Eye) and movies (K-9; Wanted: Dead or Alive; Raising Cain; Purple Heart), born July 12, 1956. Ex of Cotter Smith, David Kennerly. (Mel Harris 1989 Promo: ABC)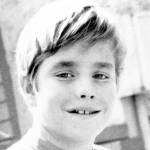 Buddy Foster is 65 (nee Lucius Fisher Foster IV)
American child actor of television (Mike Jones on Mayberry R.F.D. and The Andy Griffith Show; Johnny Dow on Hondo; Adam-12) and movies (Sixteen; Foxes), author (Foster Child), and older brother of Jodie Foster, born July 12, 1957. (Buddy Foster 1970 Mayberry R.F.D. Photo: CBS Television Network)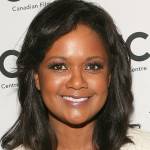 Tonya Lee Williams is 64 (nee Tonya Maxine Williams)
British-Canadian hostess & actress of TV (Dr. Olivia Barber on The Young and the Restless & The Bold and the Beautiful; Linda Dukes on Generations; Polka Dot Door; Check It Out; Falcon Crest; She's the Mayor), born July 12, 1958. (Tonya Lee Williams 2011 Photo: Jesse Grant / WireImage Canadian Film Centre)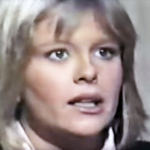 Judi Evans is 58 (aka Judi Evans Luciano)

American actress of movies & TV (Adrienne Johnson Kiriakis on Days of Our Lives since 1986; Paulina Cory McKinnon Carlino on Another World; Beth Raines on Guiding Light; Maeve Stone on As the World Turns; Venice the Series; The Bay), born July 12, 1964. (Judi Evans 1987 Days of Our Lives Promo: NBC)
Lisa Nicole Carson is 53
American actress of TV (Renee Raddick on Ally McBeal & Ally; Carla Simmons on ER; The Apollo Comedy Hour; The New Edition Story; Aftershock: Earthquake in New York) and movies (Devil in a Blue Dress; Eve's Bayou; White Lies; Love Jones; Life; Jason's Lyric), born July 12, 1969.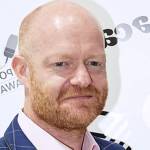 Jake Wood is 50
English actor of TV (Max Branning on East Enders since 1990; Strictly Come Dancing; Red Dwarf; The Bill; Agatha Christie's Miss Marple: They Do It With Mirrors) & films (The Illusionist; The Aryan Couple; The Wiz Kid; Dad Savage; Flesh+Blood), born July 12, 1972. (Jake Wood 2018 Photo: Matt Deegan)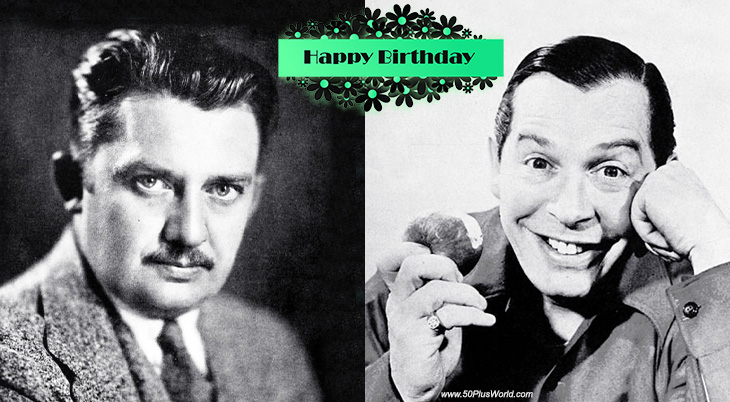 (Jean Hersholt 1924 | Milton Berle 1948)
Happy Birthday to everyone celebrating their birthday on July 12th!
Remember These July 12th Famous Birthdays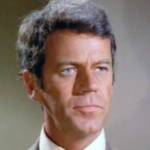 Gordon Pinsent (married Charmion King; father of Leah Pinsent)
Canadian writer and actor of TV (Fraser Sr. on Due South; Hap Shaughnessy on The Red Green Show; Babar; The Pillars of the Earth; The Forest Rangers) and films (The Rowdyman; The Thomas Crown Affair; Silence of the North; Away From Her; The Shipping News; Saint Ralph; The Grand Seduction) (born July 12, 1930 – died Feb. 25, 2023; age 92). (Gordon Pinsent 1970 Dan August)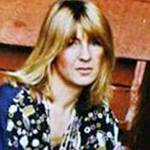 Christine McVie  (nee Christine Anne Perfect; ex of John McVie)
Grammy-winning English keyboardist, songwriter and singer solo, and with Rock & Roll Hall of Fame band Fleetwood Mac (You Make Loving Fun; Say You Love Me; Don't Stop; Over My Head; Think About Me; Got a Hold on Me; Little Lies; Dreams; The Chain) (born July 12, 1943 – died Nov. 30, 2022; age 79). Ex-partner of Dennis Wilson. (Christine McVie 1977: Warner Bros. Records) 
Barry Mason (nee John Barry Mason)
English songwriter solo & with Les Reed for Engelbert Humperdinck, Petula Clark; The Drifters, Rod Stewart, Elvis Presley, Perry Como, Tom Jones, Connie Francis, Barbara Streisand, The Dave Clark Five, and others (The Last Waltz; Delilah; Love Grows [Where My Rosemary Goes]; I Pretend; A Man Without Love; Here It Comes Again) (born July 12, 1935 – died Apr. 16, 2021; age 85).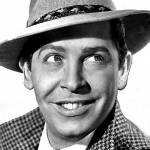 Milton Berle (nee Mendel Berlinger)
Emmy Award-winning American stand-up comedian & actor of stage, TV (Texaco Star Theater; The Milton Berle Show; Batman; General Hospital; The Hollywood Palace; The Love Boat), and movies (Over My Dead Body; It's a Mad Mad Mad Mad World; Lepke) (born July 12, 1908 – died Mar. 27, 2002; age 93). Milton Berle died of colon cancer. (Milton Berle 1943 WirePhoto)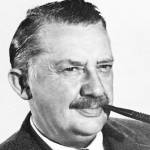 Jean Hersholt

Danish-American Academy Award-winning humanitarian, actor of radio, TV, & films (Heidi; The Crime of the Century; The Country Doctor; Meet Dr. Christian; Private Lives; Grand Hotel; Transatlantic; New Morals for Old), and translator (Hans Christian Andersen books (born July 12, 1886 – died June 2, 1956; age 69). Jean Hersholt died of cancer. (Jean Hersholt Photo: kate gabrielle)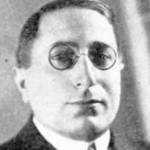 Louis B. Mayer (nee Lazar Meir; father of Irene Mayer Selznick)

Russian-Canadian-American producer, MGM Studios co-founder & head (Gone with the Wind; The Wizard of Oz), who "discovered" Greta Garbo, Hedy Lamarr, Norma Shearer, Greer Garson, Marg and Gower Champion, and Mario Lanza. (born July 12, 1884 – died Oct. 29, 1957; age 73). Father-in-law of William Goetz; ex-father-in-law of David O. Selznick. (Louis B. Mayer 1921)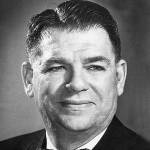 Oscar Hammerstein II
American Pulitzer, Tony & Academy Award-winning theatrical producer, director, and songwriter (Some Enchanted Evening) of film &  theatre (Show Boat; Oklahoma! Carousel; South Pacific; The King and I; The Sound of Music) (born July 12, 1895 – died Aug. 23, 1960; age 65). Oscar Hammerstein II died of stomach cancer. (Oscar Hammerstein II 1940s: Z Arthur)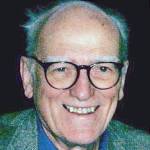 Donald E. Westlake (nee Donald Edwin Westlake; aka Richard Stark)
Edgar Award-winning American non-fiction writer, science fiction author, and comic crime fiction novelist (The Hunter; The Seventh; The Hot Rock; Cops and Robbers; The Outfit; Bank Shot; The Busy Body; God Save the Mark) (born July 12, 1933 – died Dec. 31, 2008; age 75). Cause of death for Donald Westlake was a heart attack. (Donald E. Westlake 2006 Photo: I, Dinkley)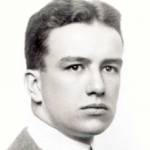 Buckminster Fuller (nee Richard Buckminster Fuller; "Bucky")
American architect, designer and inventor (geodesic domes), professor, and author (Synergetics: Explorations in the Geometry of Thinking; Critical Path; Nine Chains to the Moon; Operating Manual for Spaceship Earth; I Seem to Be a Verb; Grunch of Giants; Inventions) (born July 12, 1895 – died July 1, 1983; age 87). Buckminster Fuller died of a heart attack. (Buckminster Fuller Photo)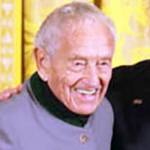 Andrew Wyeth (son of N.C. Wyeth)
American regionalist artist (local landscapes and people), realist painter in watercolors, dry brush, or egg tempera paints (Christina's World; The Helga pictures; Kuerner farm paintings) (born July 12, 1917 – died Jan. 16, 2009; age 91). Andrew Wyeth died after a short illness. (Andrew Wyeth 2007 Photo: Michael Stewart / US Government)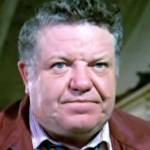 Joe Higgins
American actor of TV (Arrest and Trial; The Rifleman; The Big Valley; The Detectives; The Monkees; Green Acres; Daktari; Gunsmoke; That Girl; The Guns of Will Sonnett; My Three Sons; 87th Precinct; The Twilight Zone) and movies (Sixpack Annie; Namu, the Killer Whale) (born July 12, 1925 – died June 15, 1998; age 72). Joe Higgins died of a heart attack. (Joe Higgins 1976 Movin' On)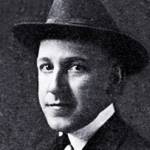 Tod Browning (nee Charles Albert Browning Jr.)
American vaudeville & circus performer, actor, writer, & director of silent & other films (Dracula; Miracles For Sale; Mark of the Vampire; Freaks; Iron Man; Outside the Law; The Thirteenth Chair; Where East is East; West of Zanzibar; The Unknown; The Show; White Tiger; The Blackbird; The Virgin of Stamboul) (born July 12, 1880 – died Oct. 6, 1962; age 82). (Tod Browning 1918 Photo)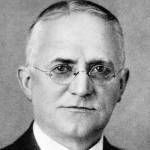 George Eastman
American businessman, inventor (film in roll form; the Kodak Black camera in 1988), founder of the Eastman Kodak Company, philanthropist and founder of the Eastman School of Music (born July 12, 1854 – died Mar. 14, 1932; age 77). George Eastman had a painful spinal disorder and shot himself. (George Eastman 1917 Photo: B. C. Forbes Publishing Company)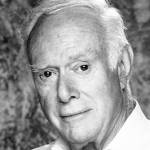 Pierre Berton

Canadian non-fiction historical and Canadiana author (The Great Depression; The Last Spike; Klondike), editor (Macleans; Star Weekly), journalist and TV personality (Close-Up; Front Page Challenge; The Pierre Berton Show) (born July 12, 1920 – died Nov. 30, 2004; age 84). Pierre Berton died of heart failure. (Pierre Berton Photo: Canada's National History Society e-Mediakits.com)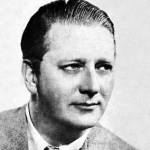 Hunt Stromberg
Academy Award-winning American director & producer of silent films and classic movies (The Great Ziegfeld; Marie Antoinette; Pride and Prejudice; The Women; Too Late for Tears; Lured; Dishonored Lady; The Strange Woman; The Painted Veil; The Thin Man; Naughty Marietta; Bombshell; Treasure Island) (born July 12, 1894 – died Aug. 23, 1968; age 74). . (Hunt Stromberg 1942 Photo)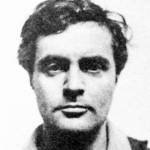 Amedeo Modigliani (married Jeanne Hébuterne)
Italian artist whose modernist drawings, sculptures, and paintings (Reclining Nude; Portrait of Jeanne Hebuterne, Seated; Iris Tree) sold posthumously for as high as $170.4 million dollars (Nu couché, 2015); he was poverty-stricken during his lifetime (born July 12, 1884 – died Jan. 24, 1920; age 35). Amedeo Modigliani died of tubercular meningitis. (Amedeo Modigliani 1918)
*Images are public domain or Creative Commons licensed & sourced via Wikimedia Commons, Vimeo, or Flickr, unless otherwise noted*