November 1st Birthdays
If you were born on November 1st, you share a celebrity birthday with these famous people: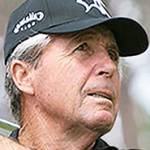 Gary Player ("The Black Knight")
South African Champions Tour professional golfer, Career Gland Slam winner (1965 U.S. Open; 1959, 1968, 1974 Open Championships; 1961, 1974, 1978 Master Tournaments; 1962, and 1972 PGA Championship), born November 1, 1935. (Gary Player 2008 Photo: Lady 11390)
Robert Foxworth (married Elizabeth Montgomery)
American actor of stage, television (Chase Gioberti on Falcon Crest; LateLine; Men at Law; Six Feet Under; The F.B.I.), movies (Damien: Omen II; The Black Marble; Airport '77; Syriana; Transformers films; Treasure of Matecumbe; The Astral Factor), born November 1, 1941. (Robert Foxworth 1975 Photo: CBS TV)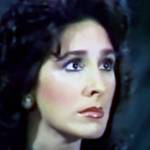 Anna Stuart (married James Cromwell)
American television soap opera actress (Donna Love Hudson Cory on Another World; Toni Ferra on The Doctors; Dr. Gina Dante Lansing on General Hospital; All My Children; One Life to Live; Guiding Light; The Doctors; As the World Turns), born November 1, 1948. (Anna Stuart 1984 Another World Promo: NBC)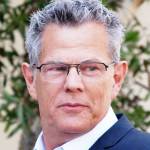 David Foster (married Katharine McPhee; ex of Linda Thomson)
Grammy Award-winning Canadian musician, record producer, songwriter & composer (After The Love Has Gone; Love Me Tomorrow; Glory of Love; Tears are Not Enough; I Have Nothing; Love Theme From St. Elmo's Fire), born November 1, 1949. (David Foster 2013: Angela George)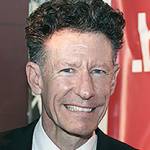 Lyle Lovett (ex of Julia Roberts)
Grammy Award-winning American country music songwriter, singer (She's No Lady; Give Back My Heart; Cowboy Man; God Will), composer & actor of movies (The New Guy; Angels Sing; The Opposite of Sex) and TV (The Bridge), born November 1, 1957. (Lyle Lovett 2008 Photo: JoeLeydon)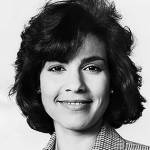 Rachel Ticotin (married Peter Strauss; ex of David Caruso)
American actress of stage, TV (Law & Order: LA; American Family; Lost; Grey's Anatomy), and movies (F/X2; Total Recall; Fort Apache the Bronx; Con Air; Falling Down; Don Juan DeMarco; Steal Big Steal Little; Something's Gotta Give), born November 1, 1958. (Rachel Ticotin 1987 Ohara Photo: Warner Bros.TV)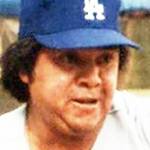 Fernando Valenzuela (nee Fernando Valenzuela Anguamea)
Baseball Hall of Fame Mexican-American professional baseball player, MLB pitcher (Los Angeles Dodgers – 1981 World Series champs), 6x MLB All-Star, 1981 NL Rookie of the Year & Cy Young Award-winner, born November 1, 1960. (Fernando Valenzuela 1981 Photo: Jim Accordino)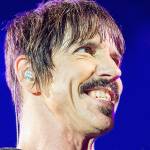 Anthony Kiedis (aka Cole Dammett)
Grammy Award-winning Rock & Roll Hall of Fame American songwriter, Red Hot Chili Peppers lead singer (Give it Away; Under the Bridge; By the Way; Scar Tissue; Dani California; Soul to Squeeze; My Friends; Tell Me Baby; Snow), born November 1, 1962 (Anthony Kiedis 2016 Photo: Stefan Brending)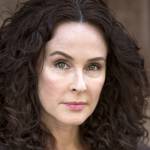 Alla Korot
Ukrainian-American dancer, actress of TV (Jenna on Another World; Allie on All My Children; General Hospital: Night Shift; The District; Castle; Days of Our Lives; Grimm; Diagnosis Murder) & films (Night of the Cyclone; Domestic Import; Fracture), born November 1, 1970. (Alla Korot: Ethan Kolpakchi Photography)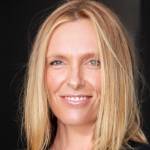 Toni Collette (nee Toni Collett; aka Toni Collette Galafassi)
Emmy Award-winning Australian actress of stage, films (The Sixth Sense; About a Boy; Little Miss Sunshine; The Hours; Knives Out; Muriel's Wedding; The Pallbearer; Emma; Diana & Me; Hitchcock) & TV (The United States of Tara), born November 1, 1972. (Toni Collette 2012 Photo: Eva Rinaldi)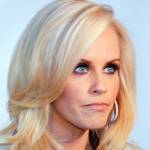 Jenny McCarthy (nee Jennifer Ann McCarthy; m. Donnie Wahlberg)
American model (1993 Playboy Playmate of the Year), actress & hostess of TV (The View; The Masked Singer; Two and a Half Men; Jenny) & films (The Perfect You; Scary Movie 3; John Tucker Must Die), born November 1, 1972. Ex-partner of Jim Carrey. (Jenny McCarthy 2012: MingleMediaTVNetwork)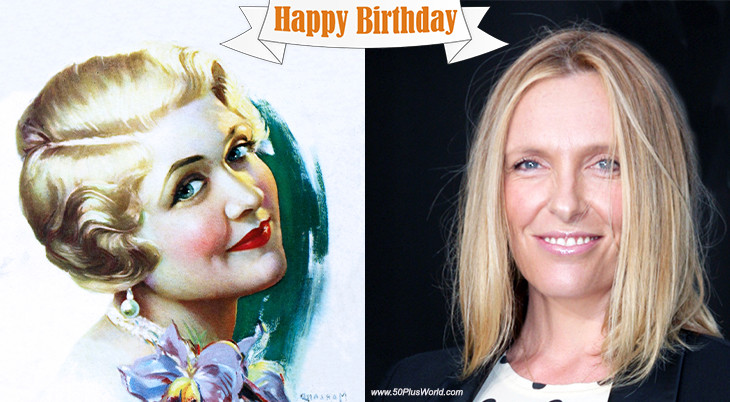 (Laura La Plante 1930: Marland Stonel | Toni Collette 2012: Eva Rinaldi)
Happy Birthday to everyone celebrating their birthday on November 1st!
Remember These November 1st Famous Birthdays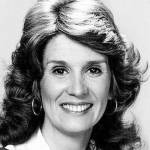 Barbara Bosson (ex of Steven Bochco)

American screenwriter & actress of TV (Fay Furillo on Hill Street Blues; Captain Stern on Hooperman; Miriam Grasso on Murder One; Cop Rock; L.A. Law; Richie Brockelman, Private Eye; McMillan & Wife) & films (The Last Starfighter; The Education of Allison Tate; Little Sweetheart) (born Nov. 1, 1939 – died Feb. 18, 2023; age 83). (Barbara Bosson 1985)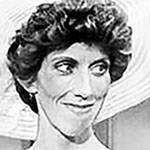 Marcia Wallace
Emmy Award-winning American comedian, voice & character actress of TV (Carol Kester on The Simpsons and The Bob Newhart Show; The Young and the Restless), and game show panelist (Match Game 73), (born Nov. 1, 1942 – died Oct. 25, 2013; age 70). Marcia Wallace had breast cancer & died of sepsis and pneumonia. (Marcia Wallace 1975 Photo: CBS TV) 
Al Arbour (nee Alger Joseph Arbour)

Hockey Hall of Fame Canadian pro hockey player, 4x Stanley Cup NHL defenceman (Detroit Red Wings 1954; Chicago Black Hawks 1961; Toronto Maple Leafs 1962 & 1964) and 3x Stanley Cup NHL coach (New York Islanders 1980-1983) (born Nov. 1, 1932 – died Aug. 28, 2015; age 82). Al Arbour died of Parkinson's disease & dementia. (Al Arbour 1957 TGC Photo)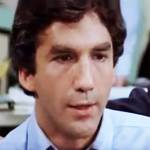 Michael Zaslow
Emmy Award-winning American TV screenwriter (Another World) & actor of TV (Roger Thorpe on Guiding Light; Search for Tomorrow; Love is a Many Splendored Thing; One Life to Live; Law & Order; Star Trek; Barnaby Jones) and movies (You Light Up My Life) (born Nov. 1, 1942 – died Dec. 6, 1998; age 56). Michael Zaslow died of AML. (Michael Zaslow 1979 Meteor)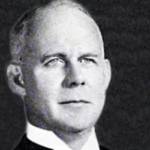 Grantland Rice (nee Henry Grantland Rice; father of Florence Rice)
American sports writer (Atlanta Journal; Cleveland News; Nashville Tennessean), syndicated columnist (Sportlight – New York Tribune), Grantland Rice Sportlights producer & reporter (radio & movie news shorts & documentaries, 1920 – 1956), poet (Songs of the Stalwart), & WWI Lieutenant (born Nov. 1, 1880 – died July 13, 1954; age 73). (Grantland Rice: 1932)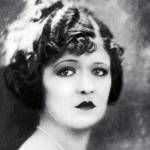 Laura La Plante (nee Laura Laplant; m. Irving Asher; ex of William A. Seiter)
American 1923 WAMPAS Baby Star, classic & silent film actress (Arizona; Show Boat; The Church Mouse; The Cat and the Canary; Her Imaginary Lover; Meet the Wife; God's Gift to Women; Lonely Wives; Silk Stockings; Sporting Youth; The Sea Ghost; King of Jazz) (born Nov. 1, 1904 – died Oct. 14, 1996; age 91). Laura La Plante died of Alzheimer's disease. (Laura La Plante 1924)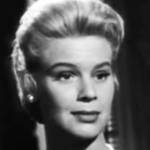 Betsy Palmer (nee Patricia Betsy Hrunek)
American actress of TV (Suzanne on As the World Turns; Ginny on Knots Landing; I've Got a Secret; Wheel of Fortune), and movies (The True Story of Lynne Stuart; Queen Bee; The Last Angry Man; The Tin Star; Mister Roberts; Friday the 13th) (born Nov. 1, 1926 – died May 29, 2015; age 88). Cause of death for Betsy Palmer is unknown. (Betsy Palmer 1955 Queen Bee Trailer)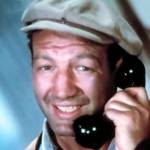 Maxie Rosenbloom (nee Max Everitt Rosenbloom)
International Boxing Hall of Fame American 1932 World Light Heavyweight champ, actor of TV (The Joe Palooka Story) & films (Hollywood or Bust; Abbott and Costello Meet the Keystone Kops; Skipalong Rosenbloom; Irish Eyes are Smiling) (born Nov. 1, 1907 – died Mar. 6, 1976; age 68). Maxie Rosenbloom died of Paget's disease of bone. (Maxie Rosenbloom 1937 Nothing Sacred)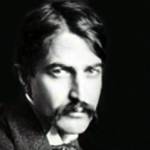 Stephen Crane (aka Stephen T. Crane; partner of Cora Taylor)
American reporter, war correspondent, Naturalism, Impressionism, & Realist, writer, short story author (The Monster; The Open Boat; The Blue Hotel; The Bride Comes to Yellow Sky), poet (The Black Riders), & novelist (The Red Badge of Courage; Maggie: A Girl of the Streets) (born Nov. 1, 1871 – died June 5, 1900; age 28). Stephen Crane died of tuberculosis. (Stephen Crane 1899)
*Images are either used by express permission, public domain, or Creative Commons licensed & sourced via Wikimedia Commons, Vimeo, YouTube, or Flickr, unless otherwise noted*