November 15th Birthdays
If you were born on November 15th, you share a celebrity birthday with these famous people: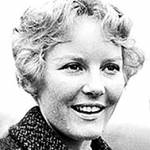 Petula Clark is 90 (nee Sally Olwen Clark)

Grammy Hall of Fame English singer (Downtown; My Love; Don't Sleep in the Subway; This is My Song; I Know a Place; You're the One), TV & movie actress (Finian's Rainbow; The Sound of Petula; Goodbye, Mr. Chips; The Huggetts Abroad), born November 15, 1932. (Petula Clark 1960: Henk Lindeboom)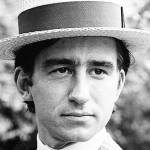 Sam Waterston is 82 (nee Samuel Atkinson Waterston)
American actor of TV (Jack McCoy on Law & Order; Sol Bergstein on Grace and Frankie; I'll Fly Away; The Newsroom) and films (The Killing Fields; The Great Gatsby; Fitzwilly; Capricorn One; Hopscotch; Heaven's Gate), born November 15, 1940. (Sam Waterston 1972 Photo: Marie Debuskey / Robert Larkin)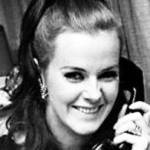 Anni-Frid Lyngstad is 77 (aka Anni-Frid Synni, aka Princess Reuss of Plauen)
Swedish singer solo (I Know There's Something Going On) & with ABBA (Fernando; Knowing Me, Knowing You; The Name of the Game; Dancing Queen; Take a Chance on Me; Mamma Mia; Waterloo; Chiquitita), born November 15, 1945. Ex of Benny Andersson. (Anni-Frid Lyngstad 1967: Expressen)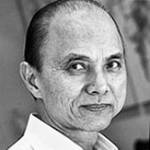 Jimmy Choo is 74 (nee Jimmy Choo Yeang Keat)
Maylasian women's shoe designer (handmade shoes), ready-to-wear clothes and accessories fashion designer, and brand founder (Jimmy Choo Couture; Jimmy Choo London / Jimmy Choo Ready-to-Wear) born November 15, 1948. (Jimmy Choo 2009 Photo: Mark Seymour)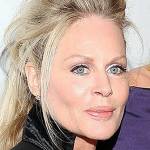 Beverly D'Angelo is 71 (ex-partner of Al Pacino)
American actress of movies (National Lampoon's Vacation; Coal Miner's Daughter; Hair; Every Which Way but Loose; Paternity; American History X; Maid to Order) and TV (Entourage; Law & Order: Special Victims Unit; Mom), born November 15, 1951. (Beverly D'Angelo 2012 Photo: The Drama League)  
Judith Chapman is 71 (nee Judith Shepard)
American actress of TV (Gloria on The Young and the Restless & The Bold and the Beautiful; Ginny on General Hospital; The Fall Guy; Days of Our Lives; As the World Turns; One Life to Live; Ryan's Hope; Silk Stalkings) and films (The Sweetest Thing; And God Created Woman; 28 Days), born November 15, 1951.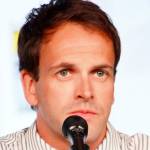 Jonny Lee Miller is 50 (nee Jonathan Lee Miller; ex of Angelina Jolie)
British-American actor of TV (Sherlock Holmes on Elementary; Eli Stone; Dexter; The Crown) & films (Dark Shadows; The Flying Scotsman; Hackers; Trainspotting; AEon Flux; Mindhunters; Mansfield Park; Afterglow), born November 15, 1972. Grandson of Bernard Lee. (Jonny Lee Miller 2012: Genevieve)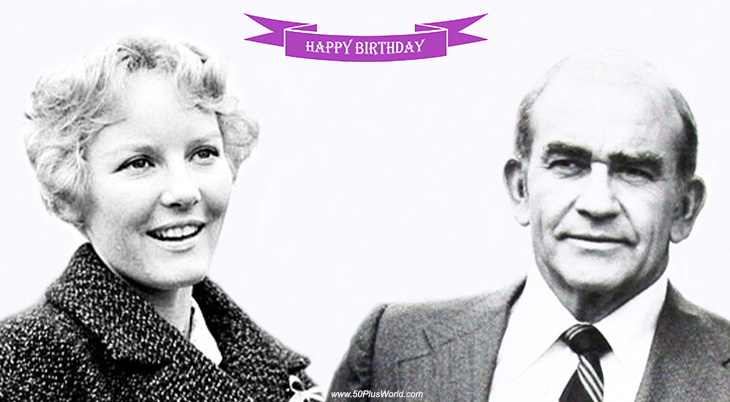 (Petula Clark 1960: Henk Lindeboom | Ed Asner 1977: CBS)
Happy Birthday to everyone celebrating their birthday on November 15th!
Remember These November 15th Famous Birthdays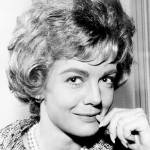 Joanna Barnes (ex of Lawrence Dobkin)
American writer (Who is Carla Hart?), actress of TV (The Trials of O'Brien; 21 Beacon Street; Executive Suite; Maverick) and movies (Auntie Mame; The Parent Trap; Goodbye Charlie; Don't Make Waves; The War Wagon; Spartacus; Home Before Dark; Too Many Thieves) (born Nov. 15, 1934 – died Apr. 29, 2022; age 87). (Joanna Barnes 1959 Photo)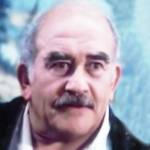 Ed Asner (nee Yitzhak Edward Asner)
Emmy Award-winning American actor of TV (Lou Grant on The Mary Tyler Moore Show & Lou Grant; The Bronx Zoo; Rich Man, Poor Man; Roots; The Closer) & movies (Up; Fort Apache the Bronx; Elf; Hard Rain; Gunn; Change of Habit; The Venetian Affair; El Dorado; Kid Galahad) (born Nov. 15, 1929 – died Aug. 29, 2021; age 91). (Edward Asner 1984 Anatomy of an Illness)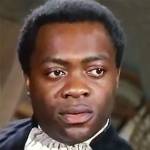 Yaphet Kotto
American writer, actor of TV (Lt. Al Giardello on Homicide: Life on the Street; For Love and Honor) & films (Othello; The Running Man; Alien; Midnight Run; The Thomas Crown Affair; Blue Collar; Live and Let Die; Brubaker; The Star Chamber; Across 110th Street; Raid on Entebbe; Nothing But a Man) (born Nov. 15, 1939 – died Mar. 15, 2021; age 81). (Yaphet Kotto 1969 Daniel Boone)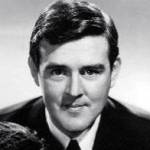 Jack Burns (nee John Francis Burns)
American movie & TV writer (Dolly; The Glen Campbell Goodtime Hour), producer, comedian, & actor (The Burns and Schreiber Comedy Hour; The Andy Griffith Show; Fridays; Getting Together; Love, American Style; Wait Till Your Father Gets Home) (born Nov. 15, 1933 – died Jan. 27, 2020; age 86). Jack Burns died of respiratory failure. (Jack Burns 1966 Photo: J. Walter Thompson)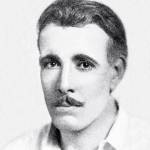 Lewis Stone (aka Lewis S. Stone)
American WWI veteran, silent film star (The Patriot; The Lost World; The Prisoner of Zenda; Scaramouche) & classic movie actor (Judge Hardy's Children; Queen Christina; The Trial of Mary Dugan; The Secret Six; The Big House; Mata Hari; Three Godfathers; Grand Hotel; Angels in the Outfield) (born Nov. 15, 1879 – died Sept. 12, 1953; age 73). (Lewis S. Stone 1924: Hoover)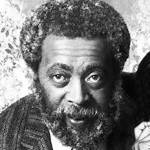 Whitman Mayo
American actor of stage, TV (Grady Wilson on Sanford and Son, Grady, Sanford Arms, & Sanford; Hell Town; The Van Dyke Show; 227; Baretta; Trapper John, M.D.; Amen; Hill Street Blues) and movies (The Main Event; D.C. Cab; Waterproof;; Boyz n the Hood) (born Nov. 15, 1930 – died May 22, 2001; age 70). Whitman Mayo died of a heart attack. (Whitman Mayo 1975 Grady Photo)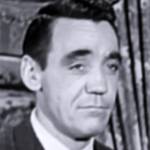 John Orchard
English actor of TV (M*A*S*H; Daniel Boone; Gunsmoke; Hogan's Heroes; Cannon; Ironside; Remington Steele) & movies (Raid on Rommel; That Man Bolt; Capone; Rustler's Rhapsody; King Rat; Bedknobs and Broomsticks; Ice Station Zebra; I Believe in You) (born Nov. 15, 1928 – died Nov. 3, 1995; age 66). John Orchard's cause of death is unknown. (John Orchard 1965 The Rogues)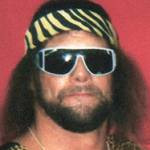 Randy Savage (nee Randy Mario Poffo; "Macho Man")
WWE Hall of Fame American professional wrestler in the World Wrestling Federation & World Championship Wrestling, 2-time WWF World Heavyweight Champion & 4-time WCW World Heavyweight Champion, (born Nov. 15, 1952 – died May 20, 2011; age 58). Randy Savage died of a heart attack. (Randy Savage 1986 Photo: Rob DiCaterino)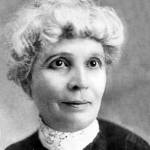 Mary Maurice 
American silent film actress (Martha's Rebellion; Carew and Son; The Supreme Temptation; The Barrier of Faith; The Awakening of Barbara Dare; The Lost Millionaire; Transgression; Her Secret; Ma's Apron Strings; The Price of Fame; The Church Across the Way; Black Friday; The Battle Cry of Peace) (born Nov. 15, 1844 – died Apr. 30, 1918; age 73). (Mary Maurice 1915 Photo: Vitagraph)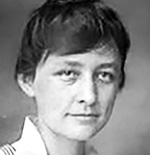 Georgia O'Keeffe
American artist called "the mother of modernism", known for close-up paintings of flowers (Red Canna; Jimson Weed, which sold for $44.4 million in 2014), landscapes of New Mexico, and New York architecture paintings (born Nov. 15, 1887 – died Mar. 6, 1986; age 98). Cause of death for Georgia O'Keefe is unknown. (Georgia O'Keeffe 1915 Photo: Rufus W. Holsinger)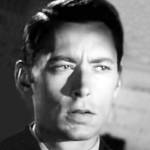 John Kerr

American lawyer, Tony Award-winning actor of stage, movies (Tea and Sympathy; South Pacific; Gaby; Pit and the Pendulum; The Cobweb) & TV (Peyton Place; Arrest and Trial; Streets of San Francisco; Arrest and Trial; The F.B.I.; Police Story; Climax!) (born Nov. 15, 1931 – died Feb. 2, 2013; age 81). Cause of death for John Kerr was heart failure. (John Kerr 1964 12 O'Clock High)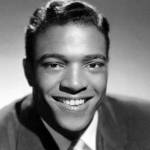 Clyde McPhatter
Vocal Group & Rock and Roll Halls of Fame American singer solo (A Lover's Question; Lover Please), with the Drifters (Money Honey; Honey Love), & Billy Ward and his Dominoes (Sixty Minute Man; Have Mercy Baby) (born Nov. 15, 1932 – died June 13, 1972; age 39). Clyde McPhatter died of heart, liver, and kidney disease complications. (Clyde McPhatter 1959: Marvin Drager / GAC)
Judge Wapner (nee Joseph Wapner)
American WWII lieutenant (Purple Heart; Bronze Star), lawyer, Los Angeles County Superior Court judge (1961-1979), and the first courtroom reality show arbitration judge (The People's Court  from 1981-1993) (born Nov. 15, 1919 – died Feb. 26, 2017; age 97). Cause of death for Judge Joseph Wapner was respiratory failure.
*Images are public domain or Creative Commons licensed & sourced via Wikimedia Commons, Vimeo, YouTube, or Flickr, unless otherwise noted*