April 12th Birthdays
If you were born on April 12th you share a celebrity birthday with these famous people: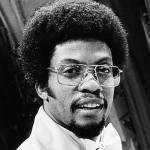 Herbie Hancock is 83 (nee Herbert Jeffrey Hancock)
Academy & Grammy Award-winning American jazz pianist solo & with the Miles Davis Quintet, composer (Chameleon; Rockit; Watermelon Man; Doin' It; Cantaloupe Island; I Thought It Was You; All Blues), & actor ('Round Midnight; Hitters; Miles Ahead), born April 12, 1940. (Herbie Hancock 1976: CBS TV)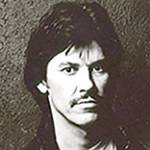 John Kay is 79 (nee Joachim Fritz Krauledat)
Legally blind German-born guitarist, harmonica player, and singer-songwriter for Steppenwolf (Born to be Wild; Magic Carpet Ride; Rock Me; The Pusher; Move Over; Hey Lawdy Mama; Don't Step on the Grass, Sam; Many a Mile), born April 12, 1944. (John Kay 1985: Big J Productions / DMA)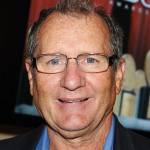 Ed O'Neill is 77 (nee Edward Leonard O'Neill)
American comedian, actor of TV (Jay Pritchett on Modern Family; Al Bundy on Married…with Children; Another World; Dragnet; The West Wing) & movies (Dutch; Little Giants; K-9; Prefontaine; Blue Chips; Disorganized Crime; Lucky Numbers), born April 12, 1946. (Ed O'Neill 2010 Photo: Peabody Awards)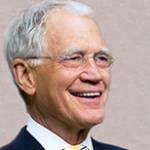 David Letterman is 76
American comedian, comedy writer, author, television host (Late Night with David Letterman; Late Show with David Letterman), and Worldwide Pants production company founder (Everybody Loves Raymond; Bonnie; Ed), born April 12, 1947. (David Letterman 2015 Photo: Pete Souza)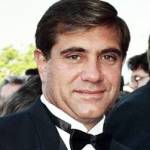 Dan Lauria is 76
American actor of stage, TV (Jack Arnold on The Wonder Years; The Hoop Life; One Life to Live; Sullivan & Son; Fly; Party of Five; Cagney & Lacey; Hooperman) and movies (Stakeout; No One Could Protect Her; Total Stranger; Contagion), born April 12, 1947. (Dan Lauria 1989 Photo: Alan Light)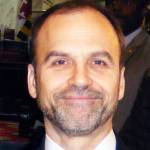 Scott Turow is 74

American lawyer, non-fiction writer (One L; Ultimate Punishment), legal thriller novelist (Ordinary Heroes; Presumed Innocent; The Burden of Proof; Pleading Guilty; Personal Injuries; Reversible Errors; Limitations; The Laws of Our Fathers; The Last Trial), born April 12, 1949. (Scott Turow 2008 Photo: 1msulax)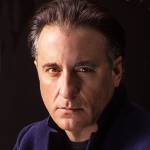 Andy Garcia is 67 (nee Andrés Arturo García Menéndez)

Cuban-American screenwriter, director & actor of movies (The Godfather Part III; Black Rain; Internal Affairs; Hero; Jennifer 8; Ocean's Eleven; Night Falls on Manhattan; The Untouchables) and TV (For Love of Country), born April 12, 1956. (Andy Garcia 2019 Photo: Greg Gorman / Geffen Playhouse)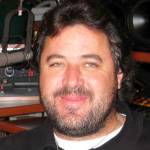 Vince Gill is 66 (nee Vincent Grant Gill; married Amy Grant)
Grammy-winning American Country Music Hall of Fame guitarist, songwriter, and singer (I Still Believe in You; One More Last Chance; Tryin' to Get Over You; What the Cowgirls Do; You Better Think Twice; Pretty Little Adriana; A Little More Love), born April 12, 1957. Ex of Janis Oliver. (Vince Gill 2004: US DoD)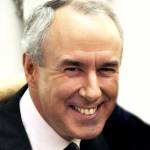 Ron MacLean is 63 (nee Ronald Joseph Corbett MacLean)
Canadian television host & sportscaster for CBC & Rogers Media (Hockey Night in Canada since 1986; Olympic Games since 1988; Rogers Hometown Hockey; Coach's Corner; Battle of the Blades), movie actor (Mark of Cain), and referee, born April 12, 1960. (Ron MacLean 2006 Photo: kris krüg)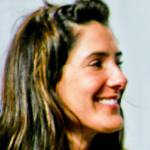 Alicia Coppola is 55
American actress of TV (Lorna Devon on Another World; Jericho; Bull; American Dreams; The Young and the Restless; Shameless; Trinity; Cold Feet; NCIS; Common Law; NCIS: Los Angeles; Ally McBeal) & movies (National Treasure: Book of Secrets), born April 12, 1968. (Alicia Coppola 2008 Photo: MR O)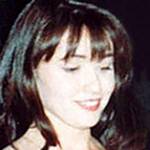 Shannen Doherty is 52 (ex of Ashley Hamilton, Rick Salomon)
American actress of TV (Brenda Walsh on Beverly Hills, 90210 & BH90210; Prue Halliwell on Charmed; Kris on Our House; Little House on the Prairie) and films (Heathers; Mallrats; Girls Just Want to Have Fun), born April 12, 1971. Ex daughter-in-law of George Hamilton. (Shannen Doherty 1991: Alan Light)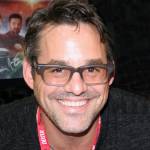 Nicholas Brendon is 52 (nee Nicholas Brendon Schultz)
American actor of TV (Xander Harris on Buffy the Vampire Slayer; Kevin Lynch on Criminal Minds; Private Practice; Hollywood Heights) & movies (Psycho Beach Party; Survival Island), and Stuttering Foundation of America spokesperson, born April 12, 1971. (Nicholas Brendon 2011 Photo: Carter McKendry)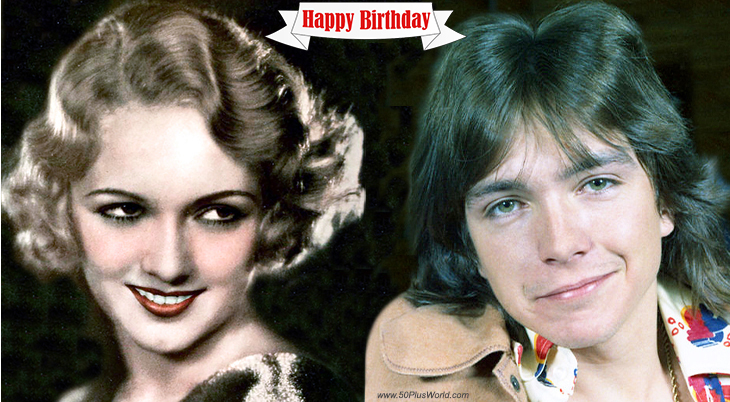 (Virginia Cherrill 1931 | David Cassidy 1973: Allan Warren)
Happy Birthday to everyone celebrating their birthday on April 12th!
Remember These April 12th Famous Birthdays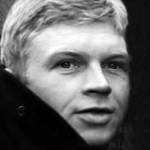 Hardy Krüger (nee Franz Eberhard August Krüger)
German actor of TV (War and Remembrance) & films (Hatari!; The One That Got Away; The Flight of the Phoenix; The Secret of Santa Vittoria; Barry Lyndon; A Bridge Too Far; The Wild Geese; The Defector; Illusion in Moll; The Uninhibited; What the Peeper Saw; The Red Tent; Paper Tiger) (born Apr. 12, 1928 – died Jan. 19,  2022; age 93) (Hardy Krüger 1962 Sundays and Cybèle Trailer)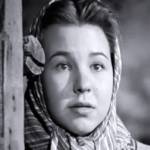 Jane Withers
American actress of TV (Josephine the Plumber/Comet commercials; Murder, She Wrote; The Munsters; Bachelor Father) and feature films (Bright Eyes; Giant; The Farmer Takes a Wife; Captain Newman, M.D.; My Best Gal; Small Town Deb; Gentle Julia; Little Miss Nobody; Ginger; Golden Hoofs; Checkers) (born April 12, 1926 – died Aug. 7, 2021; age 95). (Jane Withers 1943 The North Star)
Beverly Cleary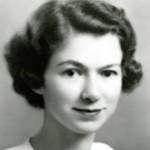 (nee Beverly Atlee Bunn)
Newbery Medal-winning American author of young adult fiction & children's books (Henry Huggins; Ellen Tebbits; Beezus and Ramona; The Mouse and the Motorcycle; Ramona the Pest; Runaway Ralph; Leave It to Beaver; Otis Spofford; Socks; Sister of the Bride) (born April 12, 1916 – died Mar. 25, 2021; age 104). (Beverly Cleary 1938 Photo: University of California, Berkeley)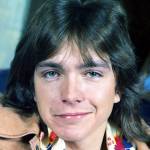 David Cassidy (son of Jack Cassidy & Evelyn Ward; step-son of Shirley Jones)
American teen idol, actor of stage, films & TV (Keith Partridge on The Partridge Family; David Cassidy – Man Undercover), songwriter & singer (Daydreamer; Cherish; Rock Me Baby) with The Partridge Family (I Think I Love You) (born Apr. 12, 1950 – died Nov. 21, 2017; age 67). Step-brother of Patrick & Shaun Cassidy. (David Cassidy 1973: Allen Warren)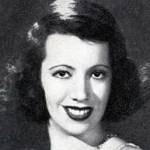 Lily Pons (nee Alice Joséphine Pons; ex of Andre Kostelanetz)
French-American coloratura soprano principal opera singer for the Metropolitan Opera and actress of stage performances (WWII USO tour), operas (Lucia di Lammermoor; Rigoletto; The Barber of Seville), TV, and movie musicals (I Dream Too Much; Hitting a New High; That Girl from Paris; Carnegie Hall) (born Apr. 12, 1898 – died Feb. 13, 1976; age 77). (Lily Pons 1936)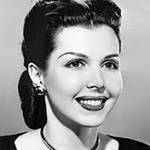 Ann Miller (nee Johnnie Lucille Collier; aka Lucy Ann Collier)

American dancer-singer-actress of stage (Mame; Sugar Babies) & films (Kiss Me Kate; Easter Parade; Lovely to Look At; Mulholland Drive; Tarnished Angel; Stage Door; Carolina Blues; Hit the Deck; The Opposite Sex; The Great American Pastime; Melody Ranch) (born Apr. 12, 1923 – died Jan. 22, 2004; age 80). Ann Miller died of lung cancer. (Ann Miller 1948 Easter Parade Photo: MGM)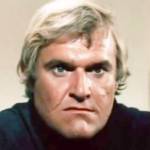 Charles Napier
American character & voice over actor of TV (The Oregon Trail; Outlaws; B. J. and the Bear; Mission: Impossible) and movies (The Night Stalker; Marine Issue; Deep Space; The Silence of the Lambs; Philadelphia; Macon County Jail; Alien Species; Miami Blues) (born Apr. 12, 1936 – died Oct. 5, 2011; age 75). Charles Napier had DVT before he died. (Charles Napier 1975 Supervixens Trailer)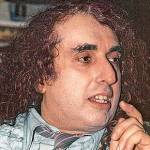 Tiny Tim (nee Herbert Buckingham Khaury)
American ukelele player and falsetto singer (Tiptoe Through the Tulips; I Got You Babe; Living in the Sunlight, Loving in The Moonlight) and performer of stage, TV (Rowan & Martin's Laugh-In), and movies (Normal Love; Masters of the Gridiron; Turn of the Century) (born Apr. 12, 1932 – died Oct. 11, 1996; age 64). Tiny Tim died of cardiac arrest. (Tiny Tim 2008 Photo: Jeff Goodman)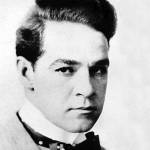 William Russell (nee William Lerche; m. Charlotte Burton & Helen Ferguson)
American silent movie star, director, & producer (Girls Gone Wild; Anna Christie; The Still Alarm; Boston Blackie; The Crusader; Robin Hood; Where the West Begins; Lone Star; Under the Gaslight; Jess; Man's Size; Woman Wise; Pride and the Man) (born Apr. 12, 1884 – died Feb. 18, 1929; age 44). William Russell died of pneumonia. (William Russell 1920 Who's Who on the Screen)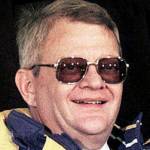 Tom Clancy
American author of military thriller & espionage novels (The Hunt for Red October; Patriot Games; Clear and Present Danger; The Sum of All Fears; Netforce; The Teeth of the Tiger; Debt of Honor; Without Remorse; Executive Orders) and video game brand namesake (Tom Clancy's Rainbow Six) (born Apr. 12, 1947 – died Oct. 1, 2013; age 66). (Tom Clancy 2013 Photo: jplille)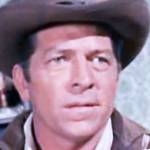 Buck Young (married Peggy Stewart)
American actor of movies & TV (U.S. Marshal; Gomer Pyle: USMC; My Three Sons; The F.B.I.; Lassie; Gunsmoke; Lou Grant; Dallas; The Fugitive; Hogan's Heroes; The Virginian; M*A*S*H; Cade's County; Emergency!; Ironside; The Streets of San Francisco) (born Apr. 12, 1920 – died Feb. 9, 2000; age 79). Cause of death for Buck Young is unknown. (Buck Young 1966 Daniel Boone)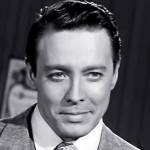 Britt Lomond
American WWII paratrooper (Purple Heart, Bronze Star, Silver Star), director & actor of TV (Zorro; 26 Men; Death Valley Days; The Life and Legend of Wyatt Earp; The Silent Service; Shotgun Slade; Navy Log; Zane Grey Theater; Thriller; Peter Gunn; Perry Mason) and movies (Tonka) (born Apr. 12, 1925 – died Mar. 22, 2006; age 80). (Britt Lomond 1959 Tombstone Territory)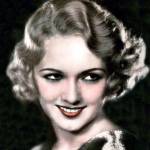 Virginia Cherrill
American film actress (City Lights; White Heat; Troubled Waters; Late Extra; He Couldn't Take It; Girls Demand Excitement; The Brat; Delicious; Fast Workers; The Nuisance; Charlie Chan's Greatest Case; Ladies Must Love; Money Mad; What Price Crime), 1st wife of Cary Grant & 2nd wife of Lord Jersey (born Apr. 12, 1908 – died Nov. 14, 1996; age 88). (Virginia Cherrill 1931)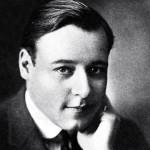 Harold Lockwood (father of Harold Lockwood Jr.)
American silent movie actor (The Man from Mexico; The Landloper; The Hidden Spring; Tess of the Storm Country; Are You a Mason?; Broadway Bill; Such a Little Queen; Shadows of Suspicion; The Love Route; Pals First; The Square Deceiver; Hearts Adrift) (born Apr. 12, 1887 – died Oct. 19, 1918; age 31). Harold Lockwood died of the Spanish flu. (Harold Lockwood 1915)
*Images are public domain or Creative Commons licensed & sourced via Wikimedia Commons, Vimeo, or Flickr, unless otherwise noted*