April 12th Birthdays
If you were born on April 12th you share a birthday with these famous people:
Beverly Cleary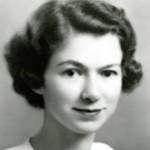 is 102 (nee Beverly Atlee Bunn)
Newbery Medal-winning American centenarian author of young adult fiction & children's books (Henry Huggins; Ellen Tebbits; Beezus and Ramona; The Mouse and the Motorcycle; Ramona the Pest; Runaway Ralph), born April 12, 1916. (Beverly Cleary 1938 Photo: University of California, Berkeley)  
Hardy Krüger is 90 (nee Franz Eberhard August Krüger)
German movie actor (Hatari!; Sundays and Cybèle; The One That Got Away; The Flight of the Phoenix; The Secret of Santa Vittoria; Barry Lyndon; A Bridge Too Far; The Wild Geese; The Defector; Illusion in Moll), and nonagenarian born April 12, 1928. (Hardy Krüger 1962 Sundays and Cybèle Trailer Screenshot)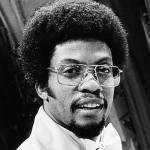 Herbie Hancock is 78 (nee Herbert Jeffrey Hancock)
Academy & Grammy Award-winning septuagenarian American jazz pianist solo & with the Miles Davis Quintet, composer (Chameleon; Rockit; Watermelon Man; Doin' It), and actor ('Round Midnight; Hitters; Miles Ahead), born April 12, 1940. (Herbie Hancock 1976 Photo: CBS Television)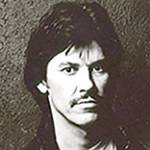 John Kay is 74 (nee Joachim Fritz Krauledat)
Legally blind German-born guitarist, harmonica player, and singer-songwriter for Steppenwolf (Born to be Wild; Magic Carpet Ride; Rock Me; The Pusher; Move Over; Hey Lawdy Mama), and septuagenarian born April 12, 1944. (John Kay 1985 Photo: Big J Productions / DMA)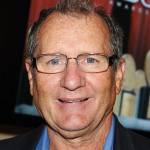 Ed O'Neill is 72 (nee Edward Leonard O'Neill)
Septuagenarian American comedian, actor of TV (Jay Pritchett on Modern Family; Al Bundy on Married...with Children; Another World; Dragnet) & movies (Dutch; Little Giants; K-9; Prefontaine; Blue Chips; Lucky Numbers), born April 12, 1946. (Ed O'Neill 2010 Photo: Peabody Awards)
David Letterman is 71
American comedian, comedy writer, TV host (Late Night with David Letterman; Late Show with David Letterman), Worldwide Pants production company founder (Everybody Loves Raymond; Bonnie; Ed), and septuagenarian born April 12, 1947. (David Letterman 2009 Photo: Rubenstein)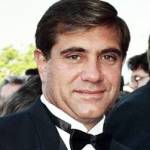 Dan Lauria is 71
Septuagenarian American actor of stage, TV (Jack Arnold on The Wonder Years; The Hoop Life; One Life to Live; Sullivan & Son; Fly; Party of Five; Cagney & Lacey; Hooperman) and movies (Stakeout; No One Could Protect Her; Total Stranger; Contagion) born April 12, 1947. (Dan Lauria 1989 Photo: Alan Light)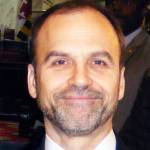 Scott Turow is 69

American lawyer, non-fiction writer (One L; Ultimate Punishment), legal thriller novelist (Ordinary Heroes; Presumed Innocent; The Burden of Proof; Pleading Guilty; Personal Injuries; Reversible Errors; Limitations; The Laws of Our Fathers), and senior citizen born April 12, 1949. (Scott Turow 2008 Photo: 1msulax)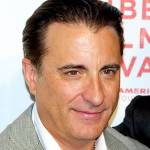 Andy Garcia is 62 (nee Andrés Arturo García Menéndez)

Cuban-American screenwriter, director & actor of TV and movies (The Godfather Part III; Black Rain; Internal Affairs; Hero; Jennifer 8; Ocean's Eleven; Night Falls on Manhattan; The Untouchables) and TV (For Love of Country), born April 12, 1956. (Andy Garcia 2009 Photo: David Shankbone)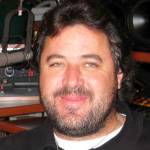 Vince Gill is 61
Grammy Award-winning American Country Music Hall of Fame guitarist, songwriter, and singer (I Still Believe in You; One More Last Chance; Tryin' to Get Over You; What the Cowgirls Do; You Better Think Twice; Pretty Little Adriana; A Little More Love), born April 12, 1957. (Vince Gill 2004 Photo: US DoD)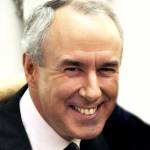 Ron MacLean is 58 (nee Ronald Joseph Corbett MacLean)
Canadian television host & sportscaster for CBC & Rogers Media (Hockey Night in Canada since 1986; Olympic Games since 1988; Rogers Hometown Hockey; Coach's Corner; Battle of the Blades), movie actor (Mark of Cain), and referee born April 12, 1960. (Ron MacLean 2006 Photo: kris krüg)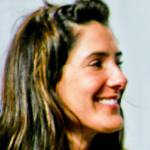 Alicia Coppola is 50
American actress of TV (Lorna Devon on Another World; Jericho; Bull; American Dreams; The Young and the Restless; Shameless; Trinity; Cold Feet; NCIS; Common Law; NCIS: Los Angeles; Ally McBeal) & movies (National Treasure: Book of Secrets), born April 12, 1968. (Alicia Coppola 2008 Photo: MR O)
(Cat Photo: Chinda Sam via Unsplash)
Happy Birthday to everyone celebrating their birthday on April 12!
And remembering
David Cassidy
American 1970s teen idol, actor of stage, movies & TV (Keith Partridge on The Partridge Family; David Cassidy - Man Undercover), songwriter & singer solo (Cherish; Daydreamer) and with The Partridge Family (I Think I Love You) (born Apr. 12, 1950 - died Nov. 21, 2017; age 67). David Cassidy had dementia and died of liver failure. (David Cassidy 1973 Photo: Allen Warren)
Tom Clancy
American author of military thriller & espionage novels (The Hunt for Red October; Patriot Games; Clear and Present Danger; The Sum of All Fears; Netforce; The Teeth of the Tiger) and video game brand namesake (Tom Clancy's Rainbow Six) (born Apr. 12, 1947 - died Oct. 1, 2013; age 66). Cause of death for Tom Clancy is unknown. (Tom Clancy 2013 Photo: jplille)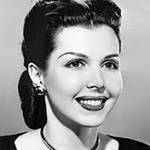 Ann Miller (nee Johnnie Lucille Collier; aka Lucy Ann Collier)

American tap dancer, singer, and actress of stage (Mame; Sugar Babies) and movies (Easter Parade; Lovely to Look At; Kiss Me Kate; Mulholland Drive; Stage Door; Tarnished Angel; Carolina Blues; Hit the Deck; The Opposite Sex; The Great American Pastime) (born Apr. 12, 1923 - died Jan. 22, 2004; age 80). Ann Miller died of lung cancer. (Ann Miller 1948 Easter Parade Photo: MGM)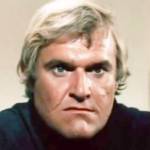 Charles Napier
American voice artist & character actor of TV (The Oregon Trail; Outlaws; B. J. and the Bear) and movies (The Night Stalker; Deep Space; The Silence of the Lambs; Philadelphia; Macon County Jail; Alien Species; Miami Blues) (born Apr. 12, 1936 - died Oct. 5, 2011; age 75). Charles Napier had DVT before he died. (Charles Napier 1975 Supervixens Trailer Screenshot)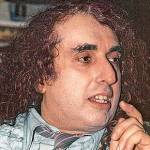 Tiny Tim (nee Herbert Buckingham Khaury)
American ukelele player and falsetto singer (Tiptoe Through the Tulips; I Got You Babe; Living in the Sunlight, Loving in The Moonlight) and performer of stage, TV (Rowan & Martin's Laugh-In), and movies (Normal Love; Masters of the Gridiron; Turn of the Century) (born Apr. 12, 1932 – died Oct. 11, 1996; age 64). Tiny Tim died of  cardiac arrest. (Tiny Tim 2008 Photo: Jeff Goodman)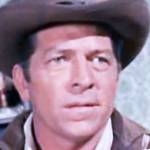 Buck Young
American actor of movies & TV (U.S. Marshal; Gomer Pyle: USMC; My Three Sons; The F.B.I.; Lassie; Gunsmoke; Lou Grant; Dallas; The Fugitive; Hogan's Heroes; The Virginian; M*A*S*H; Cade's County; Emergency!; Ironside; The Streets of San Francisco) (born Apr. 12, 1920 - died Feb. 9, 2000; age 79). Cause of death for Buck Young is unknown. (Buck Young 1966 Daniel Boone)
*Images are public domain or Creative Commons licensed & sourced via Wikimedia Commons, Vimeo, or Flickr, unless otherwise noted*