April 12th Birthdays
If you were born on April 12th you share a birthday with these famous people:
Beverly Cleary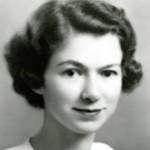 is 104 (nee Beverly Atlee Bunn)
Newbery Medal-winning American centenarian author of young adult fiction & children's books (Henry Huggins; Ellen Tebbits; Beezus and Ramona; The Mouse and the Motorcycle; Ramona the Pest; Runaway Ralph), born April 12, 1916. (Beverly Cleary 1938 Photo: University of California, Berkeley)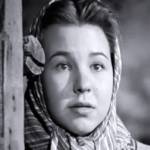 Jane Withers is 94
American actress of TV (Josephine the Plumber/Comet commercials; Murder, She Wrote; The Munsters; Bachelor Father) and feature films (Bright Eyes; Giant; The Farmer Takes a Wife; Captain Newman, M.D.; My Best Gal; Small Town Deb), born April 12, 1926. (Jane Withers 1943 The North Star)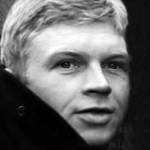 Hardy Krüger is 91 (nee Franz Eberhard August Krüger)
German movie actor (Hatari!; Sundays and Cybèle; The One That Got Away; The Flight of the Phoenix; The Secret of Santa Vittoria; Barry Lyndon; A Bridge Too Far; The Wild Geese; The Defector; Illusion in Moll), born April 12, 1928. (Hardy Krüger 1962 Sundays and Cybèle Trailer)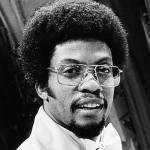 Herbie Hancock is 80 (nee Herbert Jeffrey Hancock)
Academy & Grammy Award-winning American jazz pianist solo & with the Miles Davis Quintet, composer (Chameleon; Rockit; Watermelon Man; Doin' It), and actor ('Round Midnight; Hitters; Miles Ahead), born April 12, 1940. (Herbie Hancock 1976 Photo: CBS Television)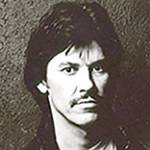 John Kay is 76 (nee Joachim Fritz Krauledat)
Legally blind German-born guitarist, harmonica player, and singer-songwriter for Steppenwolf (Born to be Wild; Magic Carpet Ride; Rock Me; The Pusher; Move Over; Hey Lawdy Mama), and septuagenarian born April 12, 1944. (John Kay 1985 Photo: Big J Productions / DMA)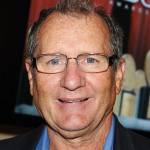 Ed O'Neill is 75 (nee Edward Leonard O'Neill)
American comedian, actor of TV (Jay Pritchett on Modern Family; Al Bundy on Married…with Children; Another World; Dragnet) & movies (Dutch; Little Giants; K-9; Prefontaine; Blue Chips; Lucky Numbers), born April 12, 1946. (Ed O'Neill 2010 Photo: Peabody Awards)
David Letterman is 73
American comedian, comedy writer, television host (Late Night with David Letterman; Late Show with David Letterman), and Worldwide Pants production company founder (Everybody Loves Raymond; Bonnie; Ed), born April 12, 1947. (David Letterman 2009 Photo: Rubenstein)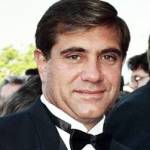 Dan Lauria is 73
American actor of stage, TV (Jack Arnold on The Wonder Years; The Hoop Life; One Life to Live; Sullivan & Son; Fly; Party of Five; Cagney & Lacey; Hooperman) and movies (Stakeout; No One Could Protect Her; Total Stranger; Contagion) born April 12, 1947. (Dan Lauria 1989 Photo: Alan Light)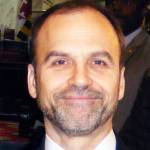 Scott Turow is 71

American lawyer, non-fiction writer (One L; Ultimate Punishment), legal thriller novelist (Ordinary Heroes; Presumed Innocent; The Burden of Proof; Pleading Guilty; Personal Injuries; Reversible Errors; Limitations; The Laws of Our Fathers), born April 12, 1949. (Scott Turow 2008 Photo: 1msulax)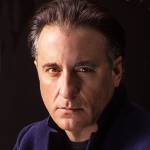 Andy Garcia is 64 (nee Andrés Arturo García Menéndez)

Cuban-American screenwriter, director & actor of movies (The Godfather Part III; Black Rain; Internal Affairs; Hero; Jennifer 8; Ocean's Eleven; Night Falls on Manhattan; The Untouchables) and TV (For Love of Country), born April 12, 1956. (Andy Garcia 2019 Photo: Greg Gorman / Geffen Playhouse)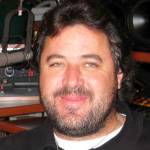 Vince Gill is 63
Grammy Award-winning American Country Music Hall of Fame guitarist, songwriter, and singer (I Still Believe in You; One More Last Chance; Tryin' to Get Over You; What the Cowgirls Do; You Better Think Twice; Pretty Little Adriana; A Little More Love), born April 12, 1957. (Vince Gill 2004 Photo: US DoD)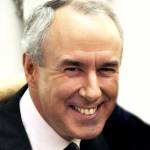 Ron MacLean is 60 (nee Ronald Joseph Corbett MacLean)
Canadian television host & sportscaster for CBC & Rogers Media (Hockey Night in Canada since 1986; Olympic Games since 1988; Rogers Hometown Hockey; Coach's Corner; Battle of the Blades), movie actor (Mark of Cain), and referee born April 12, 1960. (Ron MacLean 2006 Photo: kris krüg)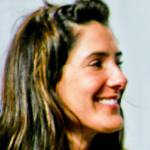 Alicia Coppola is 52
American actress of TV (Lorna Devon on Another World; Jericho; Bull; American Dreams; The Young and the Restless; Shameless; Trinity; Cold Feet; NCIS; Common Law; NCIS: Los Angeles; Ally McBeal) & movies (National Treasure: Book of Secrets), born April 12, 1968. (Alicia Coppola 2008 Photo: MR O)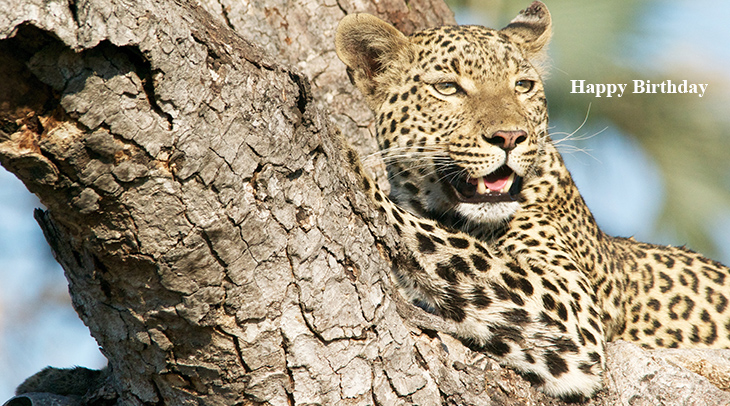 (Leopard Photo: Andy Brunner via Unsplash)
Happy Birthday to everyone celebrating their birthday on April 12th!
And remembering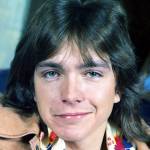 David Cassidy
American 1970s teen idol, actor of stage, movies & TV (Keith Partridge on The Partridge Family; David Cassidy – Man Undercover), songwriter & singer solo (Cherish; Daydreamer) and with The Partridge Family (I Think I Love You) (born Apr. 12, 1950 – died Nov. 21, 2017; age 67). David Cassidy had dementia and died of liver failure. (David Cassidy 1973 Photo: Allen Warren)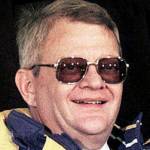 Tom Clancy
American author of military thriller & espionage novels (The Hunt for Red October; Patriot Games; Clear and Present Danger; The Sum of All Fears; Netforce; The Teeth of the Tiger) and video game brand namesake (Tom Clancy's Rainbow Six) (born Apr. 12, 1947 – died Oct. 1, 2013; age 66). Cause of death for Tom Clancy is unknown. (Tom Clancy 2013 Photo: jplille)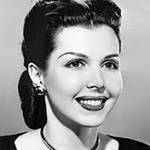 Ann Miller (nee Johnnie Lucille Collier; aka Lucy Ann Collier)

American tap dancer, singer, & actress of stage (Mame; Sugar Babies) and films (Easter Parade; Lovely to Look At; Kiss Me Kate; Mulholland Drive; Stage Door; Tarnished Angel; Carolina Blues; Hit the Deck; The Opposite Sex; The Great American Pastime; Melody Ranch) (born Apr. 12, 1923 – died Jan. 22, 2004; age 80). Ann Miller died of lung cancer. (Ann Miller 1948 Easter Parade Photo: MGM)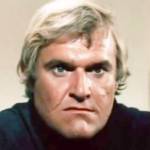 Charles Napier
American character & voice over actor of TV (The Oregon Trail; Outlaws; B. J. and the Bear; Mission: Impossible) and movies (The Night Stalker; Marine Issue; Deep Space; The Silence of the Lambs; Philadelphia; Macon County Jail; Alien Species; Miami Blues) (born Apr. 12, 1936 – died Oct. 5, 2011; age 75). Charles Napier had DVT before he died. (Charles Napier 1975 Supervixens Trailer)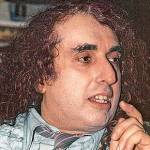 Tiny Tim (nee Herbert Buckingham Khaury)
American ukelele player and falsetto singer (Tiptoe Through the Tulips; I Got You Babe; Living in the Sunlight, Loving in The Moonlight) and performer of stage, TV (Rowan & Martin's Laugh-In), and movies (Normal Love; Masters of the Gridiron; Turn of the Century) (born Apr. 12, 1932 – died Oct. 11, 1996; age 64). Tiny Tim died of  cardiac arrest. (Tiny Tim 2008 Photo: Jeff Goodman)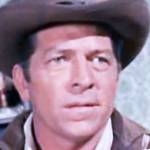 Buck Young
American actor of movies & TV (U.S. Marshal; Gomer Pyle: USMC; My Three Sons; The F.B.I.; Lassie; Gunsmoke; Lou Grant; Dallas; The Fugitive; Hogan's Heroes; The Virginian; M*A*S*H; Cade's County; Emergency!; Ironside; The Streets of San Francisco) (born Apr. 12, 1920 – died Feb. 9, 2000; age 79). Cause of death for Buck Young is unknown. (Buck Young 1966 Daniel Boone)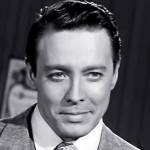 Britt Lomond
American WWII paratrooper, decorated hero, director & actor of TV (Zorro; 26 Men; Death Valley Days; The Life and Legend of Wyatt Earp; The Silent Service; Shotgun Slade; Navy Log; Zane Grey Theater; Thriller; Peter Gunn; Perry Mason) and movies (Tonka) (born Apr. 12, 1925 – died Mar. 22, 2006; age 80). Britt Lomond died of kidney failure. (Britt Lomond 1959 Tombstone Territory)
*Images are public domain or Creative Commons licensed & sourced via Wikimedia Commons, Vimeo, or Flickr, unless otherwise noted*