July 27th Birthdays
If you were born on July 27th you share a celebrity birthday with these famous people:
Norman Lear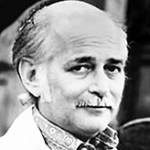 is 101 (ex of Frances Loeb; godfather of Katey Sagal)
Emmy Award-winning American screenwriter & producer of TV (All in the Family; One Day at a Time; Sanford and Son; The Jeffersons; Maude; Mary Hartman, Mary Hartman; Good Times; Fernwood Tonight; The Deputy) & films (Divorce American Style), born July 27, 1922. (Norman Lear 1974 Photo)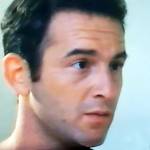 John Pleshette is 81 (cousin of Suzanne Pleshette)
American screenwriter, actor of TV (Richard Avery on Knots Landing; Dr. Danvers on Doctor's Hospital; Murder One; Mary Hartman, Mary Hartman) and movies (House Calls; Rocky II; S.O.B.; The Truman Show; Micki + Maude), born July 27, 1942. (John Pleshette 1977 The Trial of Lee Harvey Oswald)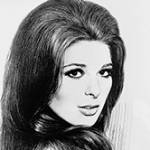 Bobbie Gentry is 81 (nee Roberta Lee Streeter)
Grammy-winning American singer-songwriter (Ode to Billy Joe; I'll Never Fall in Love Again; Fancy; Let it Be Me: All I Have To Do Is Dream; Son of a Preacher Man) and TV host (The Bobbie Gentry Happiness Hour) born July 27, 1942. Ex of Bill Harrah, Jim Stafford. (Bobbie Gentry 1970: Frank Norton)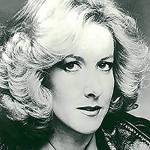 Betty Thomas is 75 (nee Betty Lucille Nienhauser)
Emmy Award-winning American TV & movie actress (Officer Lucy Bates on Hill Street Blues; Used Cars; Troop Beverly Hills), and director (Only You; Dream On; Sons and Daughters; 28 Days; I Spy; John Tucker Must Die; Hooperman), born July 27, 1948. (Betty Thomas 1982 Hill Street Blues Photo: NBC)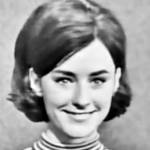 Peggy Fleming is 75
American 1968 Grenoble Olympics ladies gold medal figure skating champion, 5-time United States ladies champion, 3-time world champion figure skater (1966-1968), and ABC sports commentator since 1981, born July 27, 1948. (Peggy Fleming 1966 To Tell the Truth)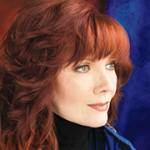 Maureen McGovern is 74
American musical theater actress (The Pirates of Penzance; Little Women The Musical) and singer (The Morning After; We May Never Love Like This Again; The Continental; Different Worlds; Can You Read My Mind; We Could have It All), born July 27, 1949. (Maureen McGovern 2011 Photo: The Huntington)
Roxanne Hart is 71 (married Philip Casnoff)
Tony Award-winning American actress of stage, TV (Nurse Camille Shutt on Chicago Hope; Isadora on One Life to Live; Dream On; Medium; Hung; Oz) and movies (The Bell Jar; The Verdict; Highlander), born July 27, 1952.  (Roxanne Hart 1986 Samaritan: The Mitch Snyder Story Promo: CBS)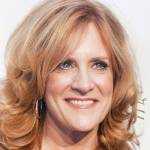 Carol Leifer is 67
American stand-up comedienne, producer, actress & screenwriter of movies & TV (Saturday Night Live; Seinfeld; Alright Already; The Ellen Show; Better Late Than Never; A Little Help with Carol Burnett; MADtv; Devious Maids; I'm With Her), born July 27, 1956. (Carol Leifer 2011 Photo: Bridget Laudien)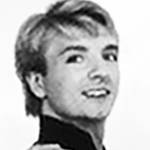 Christopher Dean is 65 (ex of Jill Trenary, Isabelle Duchesnay)
World Figure Skating Hall of Fame British ice-dancing choreographer & figure skater with Jayne Torvill, 4-time European & World ice-dancing champ, 1984 Sarajevo Olympics gold medalist and 1994 Lillehammer Olympics bronze medalist, born July 27, 1958. (Christopher Dean 1989 Photo)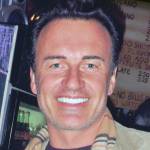 Julian McMahon is 55 (ex of Brooke Burns, Dannii Minogue)

Australian actor of TV (Christian Troy on Nip/Tuck; Det. John Grant on Profiler; Ben on Home and Away; Ian Rain on Another World; The Power, the Passion) & films (Fantastic Four films; Wet and Wild Summer!; In Quiet Night), born July 27, 1968. Son of Sir William McMahon. (Julian McMahon 2011: Danny Casillas)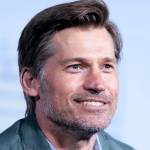 Nicolaj Coster-Waldau is 53
Danish actor of TV (Jaime Lannister on Game of Thrones; New Amsterdam) and movies (Bent; Misery Harbour; Stealing Rembrandt; Enigma; Wimbledon; The Other Woman; Small Crimes; Domino; The Baker; Kingdom of Heaven), born July 27, 1970. (Nicolaj Coster-Waldau 2019 Photo: Gage Skidmore)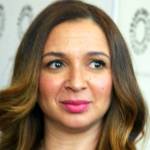 Maya Rudolph is 51 (daughter of Minnie Riperton & Richard Rudolph)
Emmy-winning American producer & actress of TV (Saturday Night Live; Up All Night; The Good Place; City of Angels) & films (Bridesmaids; Grown Ups; The Way Way Back; Away We Go; Wine Country; Sisters; The Happytime Murders), born July 27, 1972. (Maya Rudolph 2012: MingleMediaTVNetwork)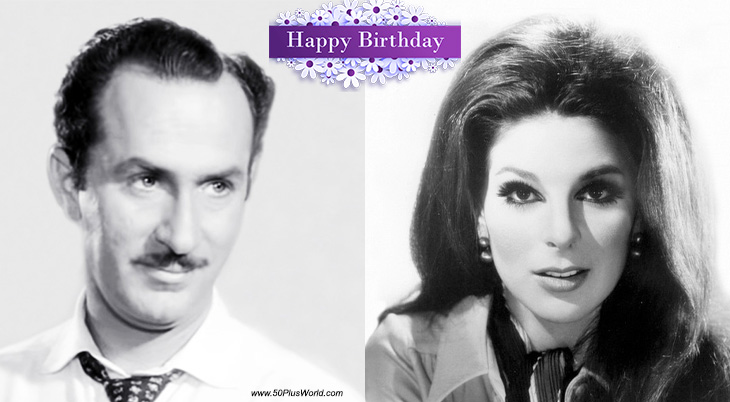 (Keenan Wynn 1948 My Dear Secretary | Bobbie Gentry 1969: Capitol Records)
Happy Birthday to everyone celebrating their birthday on July 27th!
Remember These July 27th Famous Birthdays
Jack Higgins (nee Henry Patterson)

English screenwriter and mystery-spy-thriller novelist (Cry of the Hunter; The Graveyard Shift; A Prayer for the Dying; The Eagle Has Landed; Storm Warning; The Valhalla Exchange; The Eagle Has Flown; Flight of Eagles; Midnight Runner; Angel of Death; Thunder Point; A Candle For The Dead; The Wrath of God) (born July 27, 1929 – died Apr. 9, 2022; age 92). (Jack Higgins 1982)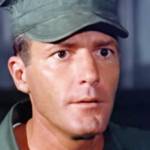 Don Galloway (nee Donald Poe Galloway)

American actor of stage, TV (Det. Sgt. Ed Brown on Ironside; Kip Rysdale on The Secret Storm; Dr. Buzz Stryker on General Hospital; Arrest and Trial; Dallas), movies (The Big Chill; The Rare Breed; Ride to Hangman's Tree; Rough Night in Jericho) (born July 27, 1937 – died Jan. 8, 2009; age 71). Don Gallow had a stroke in the weeks before he died. (Don Galloway 1974 Movin' On)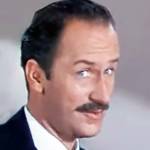 Keenan Wynn (nee Francis Xavier Aloysius James Jeremiah Keenan Wynn)
American actor of TV (Call to Glory; Dallas; Black Saddle; The Name of the Game) & films (Easy to Wed; Son of Flubber; The Glass Slipper; The Hucksters; The Absent Minded Professor; The Great Race; Angels in the Outfield; Stagecoach; FInian's Rainbow) (born July 27, 1916 – died Oct. 14, 1986; age 70). Son of Ed Wynn; grandson of Frank Keenan. (Keenan Wynn 1951 Royal Wedding)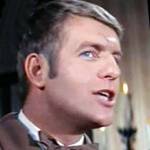 Jerry Van Dyke (brother of Dick Van Dyke; uncle of Barry Van Dyke)
American musician, comedian & actor of TV (Luther Van Dam on Coach; My Mother the Car) and movies (The Courtship of Eddie's Father; Palm Springs Weekend; McLintock!; Love and Kisses; Angel in My Pocket) (born July 27, 1931 – died Jan. 5, 2018; age 86). USAF Korean War veteran. (Jerry Van Dyke 1963 McLintock! Screenshot: Batjac / Paramount Pictures)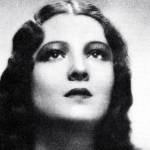 Lupita Tovar (nee Guadalupe Natalia Tovar Sullivan; married Paul Kohner)
Mexican-American movie actress (Drácula; Santa; Miguel Strogoff; Border Law; Yankee Don; The Fighting Gringo; Two Gun Sheriff; East of Borneo; South of the Border) (born July 27, 1910 – died Nov. 12, 2016; age 106). Mother of Susan Kohner; mother-in-law of John Weitz; grandmother of Chris & Paul Weitz; sister-in-law of Frederick Kohner. (Lupita Tovar 1931: Cinelandia)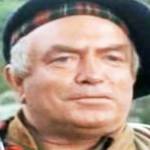 Liam Redmond
Irish character actor of stage, TV (Swizzlewick; Festival; The Saint; Wagon Train; Gunsmoke) and movies (The Ghost and Mr. Chicken; The Devil on Horseback; The Diplomatic Corpse; High Treason; Kid Galahad; Barry Lyndon; The Cruel Sea; Tobruk; Night of the Demon; The Long Haul; 23 Paces to Baker Street) (born July 27, 1913 – died Oct. 28, 1989; age 76). (Liam Redmond 1965 Daniel Boone)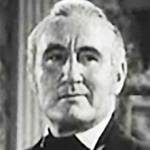 Donald Crisp (nee George William Crisp; ex of Jane Murfin)
Academy Award-winning English actor of TV & movies (Don Q Son of Zorro; Laddie; Jezebel; Wuthering Heights; The Sea Hawk; National Velvet; Pollyanna; Lassie Come Home; Greyfriars Bobby: The True Story of a Dog; A Dog of Flanders) (born July 27, 1882 – died May 25, 1974; age 91). Donald Crisp died of stroke complications. (Donald Crisp 1938 Jezebel Trailer)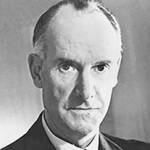 Geoffrey de Havilland (brother of Hereward de Havilland)
English airplane engineer and aviation pioneer, designer of the Mosquito and Comet airplanes, WWI RFC Captain, and founder of the de Havilland Aircraft Company in 1920 (born July 27, 1882 – died May 21, 1965; age 82). Cousin of Olivia de Havilland & Joan Fontaine. (Geoffrey de Havilland Photo: SDASM Archives)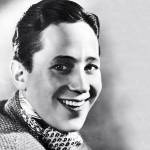 Ross Alexander (nee Alexander Ross Smith)
American stage & film actor (Hot Money; Flirtation Walk; Captain Blood; A Midsummer Night's Dream; Boulder Dam; I Married a Doctor; China Clipper; Here Comes Carter; We're In the Money; Going Highbrow; The Wiser Sex) (born July 27, 1907 – died Jan. 2, 1937; age 29). Married Anne Nagel, Aleta Freel. Ross Alexander died by suicide (gunshot). (Ross Alexander 1931: Elmer Fryer)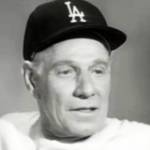 Leo Durocher ("Leo the Lip"; "Lippy"; ex of Laraine Day)
Baseball Hall of Fame American pro baseball player, MLB shortstop & manager (New York Yankees; St. Louis Cardinals; Cincinnati Reds; Brooklyn Dodgers; New York Giants; Chicago Cubs; Houston Astros), player-manager for the Brooklyn Dodgers, later NBC color commentator (born July 27, 1905 – died Oct. 7, 1991; age 86). (Leo Durocher 1962 The Beverly Hillbillies)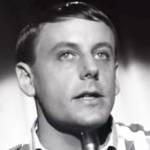 Nick Reynolds (nee Nicholas Wells Reynolds)
Grammy Award-winning American musician and singer with Hit Parade & Vocal Group Hall of Fame band The Kingston Trio (Tom Dooley; At Large; Sloop John B; They Call the Wind Maria; Remember the Alamo; Scotch and Soda), (born July 27, 1933 – died Oct. 1, 2008; age 75). Nick Reynolds died of acute respiratory disease. (Nick Reynolds 1961 The Gertrude Berg Show)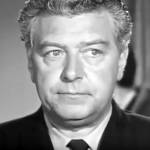 Émile Genest
Canadian CBC radio sportscaster, character actor of radio, TV (The Plouffe Family; 12 O'Clock High; Combat!; Gunsmoke; Iron Horse; Mission: Impossible; The Rat Patrol) and movies (Big Red; The Incredible Journey;The Cincinnati Kid; To Hell With Heroes) (born July 27, 1921 – died Mar. 19, 2003; age 81). Cause of death for Émile Genest was a heart attack. (Émile Genest 1965 Seaway)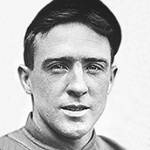 Joseph Tinker
National Baseball Hall of Fame American professional baseball player, MLB shortstop (Chicago Cubs – World Series Champions 1907 & 1908; Cincinnati Reds), and player-manager for the Chicago Cubs & Cincinnati Reds (born July 27, 1880 – died July 27 1948; age 68). Cause of death for Joseph Tinker was diabetes complications. (Joseph Tinker 1908 Photo: Charles M. Conlon) 
*Images are public domain or Creative Commons licensed & sourced via Wikimedia Commons, Vimeo, or Flickr, unless otherwise noted*