July 24th Birthdays
If you were born on July 24th you share a celebrity birthday with these famous people: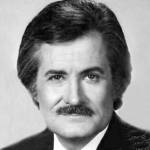 John Aniston is 88 (nee Giannis Anastasakis)
Greek-American actor of TV (Eric Richards / Victor Kiriakis on Days of Our Lives since 1969; Eddie Aleata on Love of Life 1975-1978; Martin Tourneur on Search for Tomorrow 1980-1984; The West Wing; Kojak) and movies (Return to Zero), born July 24, 1933. (John Aniston 1982 Search for Tomorrow Photo: NBC)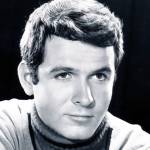 Mark Goddard is 85 (nee Charles Harvey Goddard)
American actor on TV (Sgt. Chris Ballard on The Detectives; Major Don West on Lost in Space; Cully on Johnny Ringo; Many Happy Returns; Ted Clayton on One Life to Live; Derek Barrington on General Hospital; The Doctors), movies (The Love-Ins), born July 24, 1936. (Mark Goddard 1966 Photo)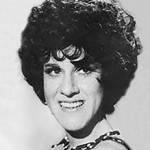 Ruth Buzzi is 85
American voice over artist, musical comedy actress of stage, TV (Gladys Ormphby on Rowan and Martin's Laugh-In; The Dean Martin Show; Letitia Bradford on Days of Our Lives; Passions), and movies (Freaky Friday; The North Avenue Irregulars), born July 24, 1936. (Ruth Buzzi 1972 Photo)
Dan Hedaya is 81 (nee Daniel G. Hedaya)
American character actor of TV (Ryan's Hope; Cheers; The Tortellis; Hill Street Blues; St. Elsewhere) and movies (Tightrope; Blood Simple; Wise Guys; Running Scared; Pacific Heights, The Usual Suspects; Clueless; Nixon; Ransom; Daylight), born July 24, 1940. (Dan Hedaya 1986 Photo: Universal Television)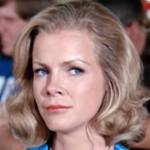 Laraine Stephens is 80
American opera singer, actress of TV (Diane Waring on Bracken's World; Matt Helm; Police Story; Fantasy Island; Eischied; Hawaii Five-O; Laredo; Mannix; Police Woman; Barnaby Jones) and movies (The Thousand Plane Raid; 40 Guns to Apache Pass), born July 24, 1941. (Laraine Stephens 1974 Movin' On)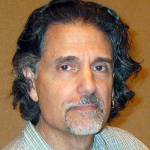 Chris Sarandon is 79 (nee Christopher Sarandon Jr.)
American actor of stage, TV (Dr. Tom Halverson on Guiding Light; Felicity; Judging Amy; ER; Law & Order; Chicago Hope), and movies (Lipstick; Dog Day Afternoon; Fright Night; The Princess Bride; Child's Play; Little Men; Just Cause), born July 24, 1942. (Chris Sarandon 2009 Photo: CelebHeights.com)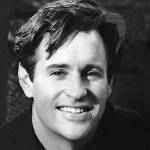 Robert Hays is 74
American actor of stage, TV (Brad Benson on Angie; Starman; FM; Cutters; The Blue Knight; Marcus Welby, M.D.) and movies (Airplane!; Homeward Bound: The Incredible Journey; Dr. T & the Women; Trenchcoat), born July 24, 1947. (Robert Hays 1986 Starman Photo: Columbia Pictures TV)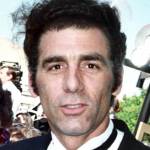 Michael Richards is 72
Emmy Award-winning American standup comedian &  actor of TV (Cosmo Kramer on Seinfeld; Fridays; Kirstie; The Michael Richards Show; St. Elsewhere; Marblehead Manor), and movies (Young Doctors in Love; Transylvania 6-5000), born July 24, 1949. (Michael Richards 1992 Photo: Alan Light)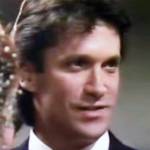 Sam Behrens is 71 (nee Stanley Birnbaum)
American actor of TV (Gregory Richards on Sunset Beach; Danny Waleska on Knots Landing; Jake Meyer on General Hospital; Dr. Adam Cohen on Ryan's Hope; The Young and the Restless; L.A. Law) & movies (Alive; Murder by Numbers), born July 24, 1950. (Sam Behrens 1986 General Hospital Promo: ABC)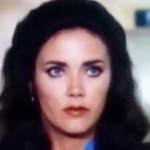 Lynda Carter is 70 (nee Linda Jean Córdova Carter)
American singer, songwriter, Miss World America 1972, host & actress of television (Diana Prince on Wonder Woman; Rita Hayworth: The Love Goddess; Hawkeye; Partners in Crime; The Mike Douglas Show) and movies (Super Troopers), born July 24, 1951. (Lynda Carter 1981 Born to Be Sold)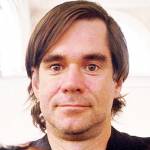 Gus Van Sant is 69 (nee Gus Green Van Sant Jr.)
American artist, movie producer, actor, screenwriter, & director of movies (Drugstore Cowboy; My Own Private Idaho; Good Will Hunting; Finding Forrester; Milk; Even Cowgirls Get the Blues; To Die For; The Canyons), TV (Boss), born July 24, 1952. (Gus Van Sant 1993 Photo: Gorup de Besanez)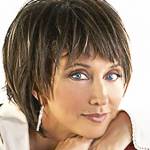 Pam Tillis is 64 (nee Pamela Yvonne Tillis)

Grammy Award-winning American country music songwriter, singer (Mi Vida Loca [My Crazy Life]; When You Walk in the Room; Shake the Sugar Tree; In Between Dances; Maybe It Was Memphis; Let That Pony Run), and TV actress (Nashville), born July 24, 1957. (Pam Tillis 2010 Photo:Matt Spicher)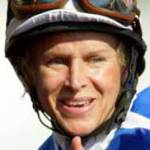 Julie Krone is 58 (nee Julieann Louise Krone)
National Museum of Racing and Hall of Fame fifty-five-plus retired American thoroughbred race horse jockey, first female jockey to win the Belmont Stakes (1993 – Colonial Affair) & horse racing broadcaster, born July 24, 1963. (Julie Krone 2000 Photo: Harlan1000)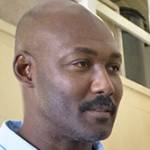 Karl Malone is 58 ("The Mailman")
Naismith Memorial Basketball Hall of Fame American pro basketball player, NBA forward (Utah Jazz; Los Angeles Lakers), 1997 & 1997 NBA MVP, 14-time NBA All-Star, 1992 & 1996 Olympic gold medalist born July 24, 1963. (Karl Malone 2011 Photo: Mass Comm. Spclst Chad J. McNeeley / DoD)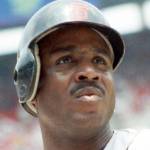 Barry Bonds is 57
American professional baseball player, MLB left fielder (Pittsburgh Pirates; San Francisco Giants), 7-time National League MVP, 8-time Gold Glove Awards, 12-time Silver Slugger Awards, and 14-time MLB All-Star, born July 24, 1964. (Barry Bonds 1993 Photo: Jim Accordino)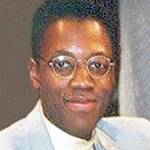 Kadeem Hardison is 56

American director, host & actor of TV (Dwayne Wayne on A Different World; Craig Cooper on K.C. Undercover) and movies (Panther; White Men Can't Jump; Drive; Vampire in Brooklyn; Gunmen; Blind Faith; Made of Honor; The Dark Party), born July 24, 1965. (Kadeem Hardison 1993 Photo: Sergio Kato)
Laura Leighton is 53 (nee Laura Miller)
American actress of TV (Ashley Marin on Pretty Little Liars; Sydney Andrews on Melrose Place; Beverly Hills, 90210; Eyes; Skin) and movies (Seven Girlfriends; The Sky is Falling; Clean and Narrow; Angels, Baby!), born July 24, 1968. (Laura Leighton Photo: Larsen & Talbert / used by permission)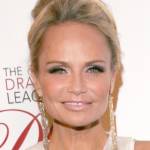 Kristin Chenoweth is 53 (nee Kristi Dawn Chenoweth)
Emmy & Tony Award-winning American singer & actress of stage, TV (The West Wing; Pushing Daisies; Kristin; Trial & Error; Glee), and movies (Bewitched; Into Temptation; The Pink Panther; Deck the Halls), born July 24, 1968. (Kristin Chenoweth 2012 Photo: R. Cole / Drama League)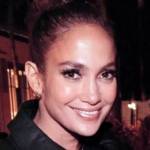 Jennifer Lopez is 52 ("J.Lo")
American singer (On the Floor), dancer & actress of TV (Harlee Santos on Shades of Blue; In Living Color; American Idol; Will & Grace), and movies (Maid in Manhattan; Out of Sight; The Wedding Planner; Selena; Bordertown; Enough; Angel Eyes), born July 24, 1969. (Jennifer Lopez 2015 Photo: VikaCupnaia)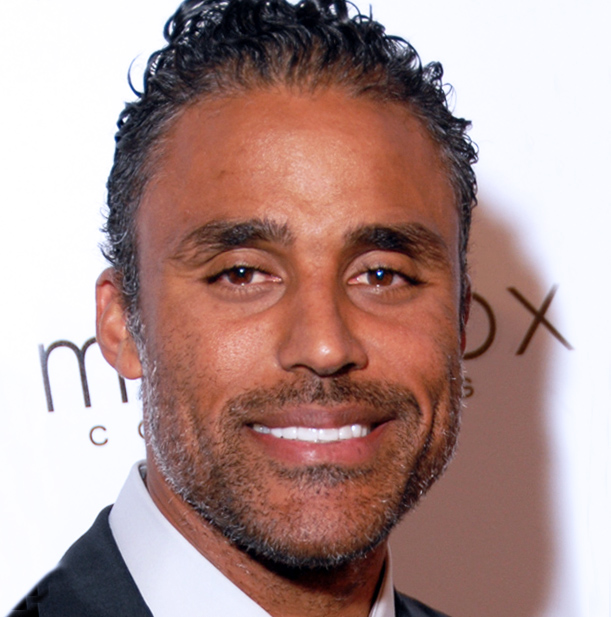 Rick Fox is 52 (nee Ulrich Alexander Fox)
Canadian-Bahamian American actor of TV (One Tree Hill; Oz; The Glades; Mr. Box Office; Single Ladies; House of Payne) & movies (Eddie; Resurrection), and retired NBA forward (Boston Celtics; Los Angeles Lakers), born July 24, 1969. (Rick Fox 2009 Photo: © Glenn Francis, www.PacificProDigital.com)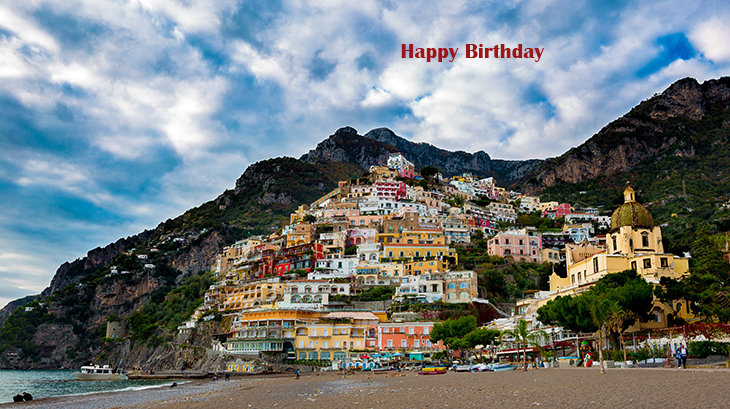 (Painted Houses, Positano, Italian Riviera, Northern Italy Photo: Khachik Simonian via Unsplash)
Happy Birthday to everyone celebrating their birthday on July 24th!
Remember These July 24th Famous Birthdays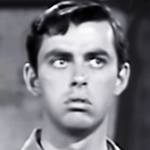 David Whorf
American director & actor of TV (Batman; Felony Squad; The F.B.I.; Spenser: For Hire; Peyton Place; A Woman Named Jackie; Cannon; Nash Bridges; The Streets of San Francisco; CSI: Crime Scene Investigation; Thriller; Land of the Giants) & movies (Caddyshack; Firestarter; Porky's Revenge; The Heavenly Kid) (born July 24, 1934 – died Jan. 4, 2020; age 85). (David Whorf 1958 Tombstone Territory)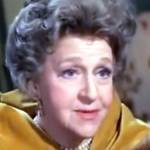 Mabel Albertson
American actress of stage, TV (The Tom Ewell Show; Those Whiting Girls; Bewitched; That Girl; The Andy Griffith Show; Gunsmoke), and movies (What's Up, Doc?; Barefoot in the Park; On a Clear Day You Can See Forever) (born July 24, 1901 – died Sept. 28, 1982; age 81). Mabel Albertson died of Alzheimer's Disease complications. (Mabel Albertson 1967 Daniel Boone)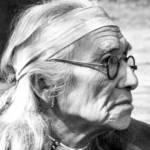 Chief Dan George (nee Geswanouth Slahoot)

Native Canadian (Coast Salish) First Nations poet, author (My Heart Soars), actor of movies (Little Big Man, Cancel My Reservation, Alien Thunder, Harry and Tonto, The Outlaw Josey Wales; Nothing Personal) and TV (The Beachcombers) (born July 24, 1899 – died July 17, 1981; age 89). Chief Dan George's cause of death is unknown. (Chief Dan George 1973 Photo: ABC TV)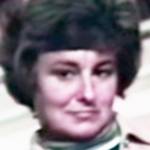 Jacqueline Brookes

American actress of stage, TV soap operas (Miss Thompson on As The World Turns; DA Ursula Winthrop on The Secret Storm; Beatrice Gordon on Another World; Sister Mary Joel on Ryan's Hope) and movies (Ghost Story; Paternity, Sea of Love) (born July 24, 1930 – died Apr. 26, 2013; age 82). Jacqueline Brookes died of lymphoma. (Jacqueline Brookes 1973 The Werewolf of Washington)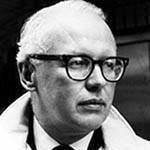 John D. MacDonald (aka John Dann MacDonald)
American mystery-thriller novelist, author of the Travis McGee series (The Executioners; Cry Hard, Cry Fast; Darker Than Amber; The Girl, the Gold Watch & Everything; Condominium; A Flash of Green) (born July 24, 1916 – died Dec. 28, 1986; age 70). John D. MacDonald died of heart bypass surgery complications. (John D. MacDonald 1970 Photo: Florida Memory)
Alice Terry (nee Alice Frances Taaffe)
American silent film actress (The Conquering Power; The Four Horsemen of the Apocalypse; Lovers?; Any Woman; The Great Divide; The Arab; Scaramouche; Where the Pavement Ends; Turn to the Right; Valley of the Giants; The Love Burglar; The Garden of Allah; Mare Nostrum) (born July 29, 1900 – died Dec. 22, 1987; age 87). (Alice Terry 1925 Photo: Edwin Bower Hesser)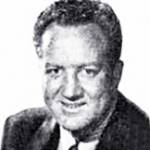 Delmer Daves
American film director, and screenwriter (The Petrified Forest; Love Affair; 3:10 to Yuma; Dark Passage; The Farmer's Daughter; Broken Arrow; You Were Never Lovelier; Destination Tokyo;  Hollywood Canteen; The Red House; A Summer Place) (born July 24, 1904 – died Aug. 17, 1977; age 73). Cause of death for Delmer Daves is unknown.(Delmer Daves 1959 Box Office Barometer)
Les Reed (nee Leslie David Reed)

English pianist, bandleader, music composer, arranger and songwriter (There's a Kind of Hush; It's Not Unusual; Everybody Knows; Delilah; The Last Waltz; I've Got My Eyes on You; Marching On Together; Here It Comes Again; I Pretend; That's What Life is All About) (born July 24, 1935 – died Apr. 15, 2019; age 83). Cause of death for Les Reed is unknown. 
*Images are public domain or Creative Commons licensed & sourced via Wikimedia Commons, Vimeo, or Flickr, unless otherwise noted*