October 16th Birthdays
If you were born on October 16, you share a celebrity birthday with these famous people: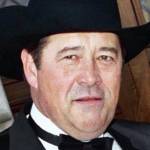 Barry Corbin is 82 (nee Leonard Barrie Corbin)

American actor of TV (Maurice on Northern Exposure; Anger Management; One Tree Hill; The Big Easy; The Thorn Birds; Dallas; The Closer; The Ranch), movies (Urban Cowboy; Stir Crazy; Any Which Way You Can; WarGames; Honkytonk Man), & rancher, born October 16, 1940. (Barry Corbin 1992: Alan Light)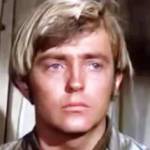 Christopher Mitchum is 79 (aka Chris Mitchum; son of Robert Mitchum)
American actor of TV & movies (Big John; Chisum; Rio Lobo; Bigfoot; H-Bomb; Summertime Killer; To Love, Perhaps to Die; Stingray; The One Man Jury; The Serpent Warriors; The Executioner, Part II), born October 16, 1943. Brother of James Mitchum; father of Carrie Mitchum. (Christopher Mitchum 1971)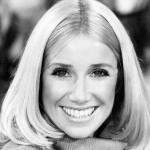 Suzanne Somers is 76 (nee Suzanne Marie Mahoney; married Alan Hamel)
American actress  of TV (Chrissy on Three's Company; Carol Foster Lambert on Step by Step; She's the Sheriff), infomercial spokesperson (Thighmaster), and alternative health author (Ageless: The Naked Truth About Bioidentical Hormones), born October 16, 1946. (Suzanne Somers 1977 Photo: ABC TV)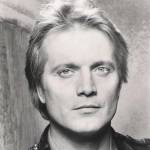 Michael Tylo is 74 (ex of Hunter Tylo)
American actor of stage, TV (Zorro; The Young and the Restless; Guiding Light; General Hospital; Another World; The Bold and the Beautiful; All My Children), movies (Stealing Las Vegas; Longshot; Prototype; Vegas, City of Dreams), born October 16, 1948. (Michael Tylo Photo: MichaelTyloOnline.com)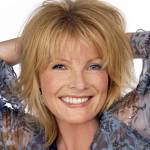 Ellen Dolan is 67
American actress of stage, TV (Margo Hughes on As The World Turns; Maureen Reardon Bauer on Guiding Light; Texas; D. A. Morgan Graves on Another World; Them) and movies (A Place for Heroes; A Timeless Love; Molly's Girl; After Life), born October 16, 1955. (Ellen Dolan: © Ellen Dolan / Guildhall.Org)
Tim Robbins is 64 (nee Timothy Francis Robbins; ex  of Susan Sarandon)
American producer, screenwriter, director, and actor of TV and movies (The Shawshank Redemption; The Hudsucker Proxy; Arlington Road; Mystic River; Bob Roberts; I. Q.; Bull Durham; The Truth About Charlie; Cradle Will Rock; Dead Man Walking), born October 16, 1958. (Tim Robbins 2013 Photo: Siebbi)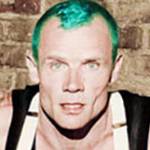 Flea is 60 (nee Michael Peter Balzary; "Mike B the Flea")
Rock & Roll Hall of Fame Australian-American bass guitarist for Red Hot Chili Peppers (Under the Bridge; Give It Away; Scar Tissue; By the Way; Dani California; Snow [Hey Oh]), actor of TV & movies (Back to the Future II; My Own Private Idaho), born October 16, 1962. (Flea 2012 Photo: Warner Bros.)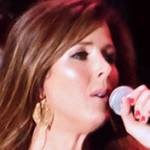 Wendy Wilson is 53 (daughter of Brian Wilson, sister of Carnie Wilson)
American singer the Wilson Phillips trio (Hold On; Release Me; Impulsive; You're in Love; The Dream is Still Alive; You Won't See Me Cry; Daniel; Give It Up; Little Drummer Boy; Flesh and Blood), sister of Carnie Wilson & daughter of Brian Wilson, born October 16, 1969. (Wendy Wilson 2013 Photo: RachGreen)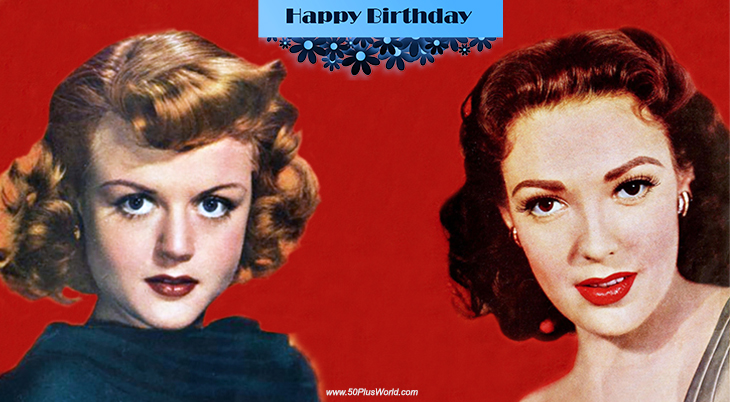 (Angela Lansbury 1949 | Linda Darnell 1952)
Happy Birthday to everyone celebrating their birthday on October 16th!
Remember These October 16th Famous Birthdays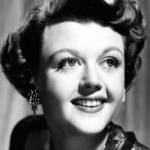 Angela Lansbury (married Peter Shaw; ex of Richard Cromwell)
Grammy, Tony & Academy Award-winning British-Irish actress of stage (Mame), TV (Jessica Fletcher on Murder, She Wrote) & movies (Gaslight; The Manchurian Candidate; Harlow; The Picture of Dorian Gray; Bedknobs and Broomsticks; The Mirror Crack'd; National Velvet; Blue Hawaii; The Harvey Girls) (born Oct. 16, 1925 – died Oct. 11, 2022; age 96). (Angela Lansbury 1950)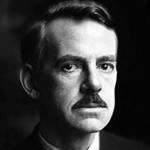 Eugene O'Neill (married Carlotta Monterey; ex of Agnes Boulton)
American Nobel Laureate in Literature (1936) and playwright (The Iceman Cometh), awarded the Pulitzer Prize for Drama (Beyond the Horizon 1920; Anna Christie 1922; Strange Interlude 1928; Long Day's Journey into Night 1957) (born Oct. 16, 1888 – died Nov. 27, 1953; age 65). Oona O'Neill;s father. Eugene O'Neill died of a stroke. (Eugene O'Neill 1920s: Alice Boughton)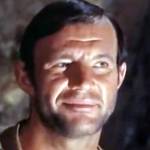 Michael Conrad
Emmy Award-winning American actor of TV (Sgt. Phil Esterhaus on Hill Street Blues; Delvecchio; How the West Was Won; Hawaii Five-O; Emergency!; The F.B.I.; The Virginian; Gunsmoke) and movies (The Longest Yard; Baby Blue Marine; Blackbeard's Ghost) (born Oct. 16, 1925 – died Nov. 22, 1983; age 58). Michael Conrad died of urethral cancer. (Michael Conrad 1965 Daniel Boone)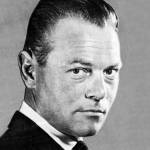 Bert Kaempfert (nee Berthold Heinrich Kämpfert)
American orchestra leader, music arranger, and songwriter (Strangers in the Night; Danke Schoen; Wonderland by Night; Red Roses for a Blue Lady; Three O'Clock in the Morning; Spanish Eyes [Moon Over Naples]; Wooden Heart; Mister Sandman) (born Oct. 16, 1923 – died June 21, 1980; age 56). Bert Kaempfert died after a stroke. (Bert Kaempfert 1967 Photo: Decca Records)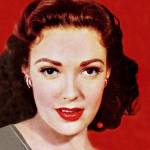 Linda Darnell (nee Monetta Eloyse Darnell; ex of Peverell Marley)
American actress of stage & classic films (Forever Amber; Hotel For Women; The Mark of Zorro; Blood and Sand; A Letter to Three Wives; Unfaithfully Yours; Fallen Angel; Summer Storm; The Great John L.; Anna and the King of Siam; No Way Out; Slattery's Hurricane) (born Oct. 16, 1923 – died Apr. 10, 1965; age 41). Linda Darnell died of burns from a house fire. (Linda Darnell 1952)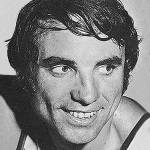 Dave DeBusschere (nee David Albert DeBusschere)
Naismith Memorial Basketball Hall of Fame American NBA player-coach (Detroit Pistons), 8-time NBA All-Star forward (New York Knicks 1968-1974, 2x NBA Champions), and MLB pitcher (Chicago White Sox 1962-1963) (born Oct. 16, 1940 – died May 14, 2003; age 62). Dave DeBusschere died of a heart attack. (Dave DeBusschere 1974 Photo: New York Knicks)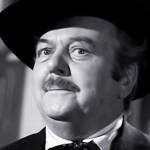 Lloyd Corrigan (son of James Corrigan & Lillian Elliott)
Oscar-winning American writer, director, & actor of films (Ghost Chasers; La Cucaracha; Cyrano de Bergerac; The Ghost Goes Wild; What a Night!; The Return of Dr. Fu Manchu; Daughter of the Dragon) and TV (Willy; The Ray Milland Show; Hank; The Adventures of Ozzie and Harriet; Perry Mason) (born Oct. 16, 1900 – died Nov. 5, 1969; age 69). (Lloyd Corrigan 1959 Tombstone Territory)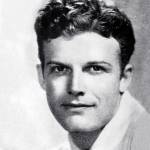 Rex Bell (nee George Francis Beldam; married Clara Bow)
American actor of silent films (Joy Street) & westerns (True to the Navy; Broadway to Cheyenne; Crashin' Broadway; Too Much Beef; Tombstone: The Town Too Tough to Die; The Tonto Kid; The Arm of the Law; The Law of the Sea; Forgotten Women; They Had to See Paris), & Lieutenant Governor of Nevada (born Oct. 16, 1903 – died July 4, 1962; age 58). (Rex Bell 1931: Freulich)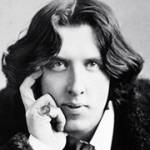 Oscar Wilde (married Constance Lloyd; lover of Lord Alfred Douglas)
Irish aesthetic movement philosopher, wit, journalist, The Woman's World magazine editor, poet (Requiescat; The Ballad of Reading Gaol), playwright (The Importance of Being Earnest; Salome; Lady Windermere's Fan; An Ideal Husband), & novelist (The Picture of Dorian Gray) (born Oct. 16, 1854 – died Nov. 30, 1900; age 46). (Oscar Wilde 1882: Napoleon Sarony)
David Ben-Gurion (nee David Grün) 
Polish-Russian Hebrew teacher, Zionist politician (Poalei Zion party) & activist, founder of the Jaffa Professional Trade Union Alliance, WWI British Army soldier, author, head of the Jewish Agency for Israel (promoting immigration to Israel), founder & 1st Prime Minister of the State of Israel (born Oct. 16, 1886 – died Dec. 1, 1973; age 87). (David Ben-Gurion 1920)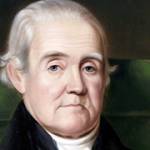 Noah Webster (nee Noah Webster Jr.)
American writer & editor of textbooks (Blue-Backed Speller) & newspapers, political essayist, politician (Connecticut House of Representatives) & activist (Connecticut Society for the Abolition of Slavery founder), and author (A Compendious Dictionary of the English Language / Webster's Dictionary) (born Oct. 16, 1758 – died May 28, 1843; age 84). (Noah Webster 1833: J. Herring)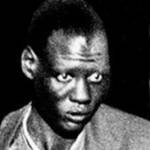 Manute Bol
Sudanese-American 7'7″ tall professional basketball player, NBA center (Washington Bullets; Golden State Warriors; Philadelphia 76ers; Miami Heat), humanitarian, civil rights activist in Sudan (born Oct. 16, 1962 – died June 19, 2010; age 47). Manute Bol died of complications from Stevens-Johnson syndrome and acute kidney failure. (Manute Bol 1986: Seattle Times)
*Images are public domain or Creative Commons licensed & sourced via Wikimedia Commons, Vimeo, YouTube, or Flickr, unless otherwise noted*