October 16th Birthdays
If you were born on October 16, you share a birthday with these famous people: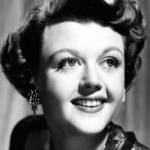 Angela Lansbury is 94
Grammy & Tony Award-winning British-Irish actress of TV (Jessica Fletcher on Murder, She Wrote) & movies (Gaslight; The Manchurian Candidate; The Picture of Dorian Gray; Bedknobs and Broomsticks; The Mirror Crack'd; National Velvet), born October 16, 1925. (Angela Lansbury 1950 Photo)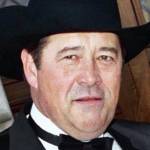 Barry Corbin is 79 (nee Leonard Barrie Corbin)

American actor of TV (Maurice on Northern Exposure; Anger Management; One Tree Hill; The Big Easy; The Thorn Birds; Dallas; The Closer), movies (Urban Cowboy; Stir Crazy; Any Which Way You Can; WarGames; Honkytonk Man), and senior born October 16, 1940. (Barry Corbin 1992 Photo: Alan Light)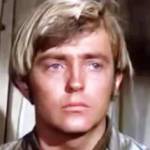 Christopher Mitchum is 76 (aka Chris Mitchum)
Septuagenarian American actor of movies (Big John; Chisum; Rio Lobo; Bigfoot; H-Bomb; Summertime Killer; To Love, Perhaps to Die; Stingray; The One Man Jury; The Serpent Warriors; The Executioner, Part II) & TV (We Are Seven), born October 16, 1943. (Christopher Mitchum 1971 Big John)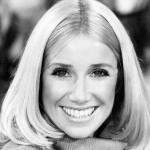 Suzanne Somers is 73 (nee Suzanne Marie Mahoney)
Septuagenarian American actress  of TV (Chrissy on Three's Company; Step by Step; She's the Sheriff), infomercial spokesperson (Thighmaster), and alternative health author (Ageless: The Naked Truth About Bioidentical Hormones), born October 16, 1946. (Suzanne Somers 1977 Photo: ABC TV)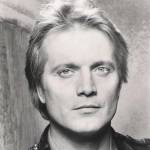 Michael Tylo is 71
American actor of stage, TV (Zorro; The Young and the Restless; Guiding Light; General Hospital; Another World; The Bold and the Beautiful; All My Children), movies (Stealing Las Vegas; Longshot), and septuagenarian born October 16, 1948. (Michael Tylo Photo: MichaelTyloOnline.com)
Ellen Dolan is 64
Sixty-plus American actress of TV (Margo Hughes on As The World Turns; Maureen Reardon Bauer on Guiding Light; Jeannie Halperin on Texas; D. A. Morgan Graves on Another World; Them) and movies (A Place for Heroes; A Timeless Love; Molly's Girl; After Life; The Southside), born October 16, 1955. 
Tim Robbins is 61 (nee Timothy Francis Robbins)
American 55+ producer, screenwriter, director, and actor of TV and movies (The Shawshank Redemption; The Hudsucker Proxy; Arlington Road; Mystic River; Bob Roberts; I. Q.; Bull Durham; The Truth About Charlie; Cradle Will Rock; Dead Man Walking), born October 16, 1958. (Tim Robbins 2013 Photo: Siebbi)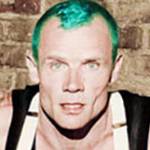 Flea is 57 (nee Michael Peter Balzary; "Mike B the Flea")
Rock & Roll Hall of Fame 55+ Australian-American bass guitarist for Red Hot Chili Peppers (Under the Bridge; Give It Away; Scar Tissue; By the Way; Dani California; Snow [Hey Oh]), actor of TV & movies (Back to the Future II; My Own Private Idaho), born October 16, 1962. (Flea 2012 Photo: Warner Bros.)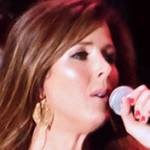 Wendy Wilson is 50
American singer the Wilson Phillips trio (Hold On; Release Me; Impulsive; You're in Love; The Dream is Still Alive; You Won't See Me Cry; Daniel; Give It Up; Little Drummer Boy; Flesh and Blood), sister of Carnie Wilson & daughter of Brian Wilson, born October 16, 1969. (Wendy Wilson 2013 Photo: RachGreen)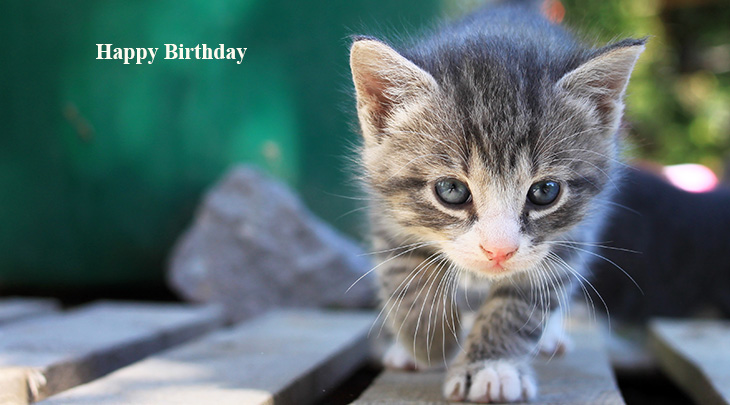 (Gray Kitten Photo: Florian Steffen via Unsplash)
Happy Birthday to everyone celebrating their birthday on October 16th!
And remembering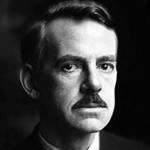 Eugene O'Neill
American Nobel Laureate in Literature (1936) and playwright (The Iceman Cometh), awarded the Pulitzer Prize for Drama in 1920, 1922, 1928 & 1957 (Beyond the Horizon; Anna Christie; Strange Interlude; Long Day's Journey into Night) (born Oct. 16, 1888 – died Nov. 27, 1953; age 65). Eugene O'Neill died of a stroke. (Eugene O'Neill c 1920s Photo: Alice Boughton | LoC)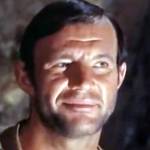 Michael Conrad
Emmy Award-winning American actor of TV (Sgt. Phil Esterhaus on Hill Street Blues; Delvecchio; How the West Was Won; Hawaii Five-O; Emergency!; The F.B.I.; The Virginian; Gunsmoke) and movies (The Longest Yard; Baby Blue Marine; Blackbeard's Ghost) (born Oct. 16, 1925 – died Nov. 22, 1983; age 58). Michael Conrad died of urethral cancer. (Michael Conrad 1965 Daniel Boone)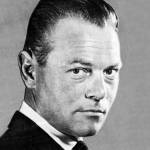 Bert Kaempfert (nee Berthold Heinrich Kämpfert)
American orchestra leader, music arranger, and songwriter (Strangers in the Night; Danke Schoen; Wonderland by Night; Red Roses for a Blue Lady; Three O'Clock in the Morning; Spanish Eyes [Moon Over Naples]; Wooden Heart; Mister Sandman) (born Oct. 16, 1923 – died June 21, 1980; age 56). Bert Kaempfert died after a stroke. (Bert Kaempfert 1967 Photo: Decca Records)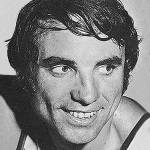 Dave DeBusschere (nee David Albert DeBusschere)
Naismith Memorial Basketball Hall of Fame American NBA player-coach (Detroit Pistons), 8-time NBA All-Star forward (New York Knicks 1968-1974, 2x NBA Champions), and MLB pitcher (Chicago White Sox 1962-1963) (born Oct. 16, 1940 – died May 14, 2003; age 62). Dave DeBusschere died of a heart attack. (Dave DeBusschere 1974 Photo: New York Knicks)
*Images are public domain or Creative Commons licensed & sourced via Wikimedia Commons, Vimeo, YouTube, or Flickr, unless otherwise noted*