May 10th Birthdays
If you were born on May 10th you share a birthday with these famous people: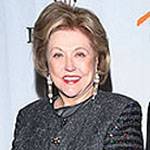 Barbara Taylor Bradford is 87 (nee Barbara Taylor)
English-American magazine editor (Woman's Own), reporter, & best-selling novelist (A Woman of Substance; Hold the Dream; The Ravenscar Dynasty; Voice of the Heart; The Cavendon Women; Master of His Fate; Her Own Rules), born May 10, 1933. (Barbara Taylor Bradford 2009 Photo: Viva Vivanista)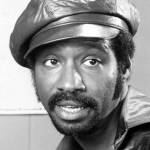 Taurean Blacque is 80 (nee Herbert Middleton Jr.)
American actor of stage, TV (Det. Neal Washington on Hill Street Blues; Henry Marshall on Generations; Savannah; The Bob Newhart Show; Good Times; Charlie's Angels) & movies (DeepStar Six; Fled), and adoption spokesperson, born May 10, 1940. (Taurean Blacque 1980 Hill Street Blues Photo: NBC)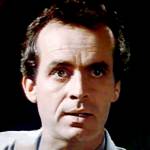 David Clennon is 77
Emmy Award-winning American actor of stage, TV (The Agency; thirtysomething; Almost Perfect; Once and Again; Saved; Ghost Whisperer), and movies (The Thing, Being There, Star 80; Sweet Dreams; Legal Eagles; Gone Girl) born May 10, 1943.  (David Clennan 1983 Star 80 Trailer)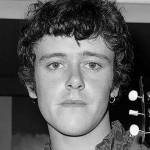 Donovan is 74 (nee Donovan Philips Leitch)
Songwriters and Rock & Roll Hall of Fame Scottish guitarist, songwriter, singer (Mellow Yellow; Sunshine Superman; Hurdy Gurdy Man; Jennifer Juniper; Atlantis; Catch the Wind; Colours; The Universal Soldier), and septuagenarian born May 10, 1946. (Donovan 1965 Photo: Jac. de Nijs / Nationaal Archief)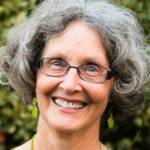 Caroline B. Cooney is 73

Septuagenarian American author of young adult romance, suspense, horror, & mystery fiction novels (The Face on the Milk Carton; What Janie Found; Both Sides of Time; Hush Little Baby; Goddess of Yesterday; Code Orange), born May 10, 1947. (Caroline B. Cooney Photo: carolinebcooneybooks.com)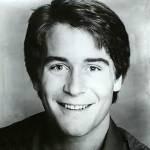 Laurence Lau is 67 ("Larry")
American actor of stage, TV (Greg Nelson on All My Children; Dr. Jamie Frame on Another World; Sam Rappaport on One Life to Live; Brian Wheatley on As the World Turns; JAG; The Waltons), and movies (Return to the Secret Garden; The Penny Promise), born May 10, 1953. (Laurence Lau 1982 Photo: Soap World)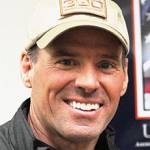 Phil Mahre is 63 (nee Phillip Ferdinand Mahre)
Retired 60+ American World Cup Alpine ski racer, 1981-1983 World Cup Champion, US Olympic team slalom medalist (1976 Innsbruck Austria; 1980 Lake Placid silver; 1984 Sarajevo gold), older twin of Steve Mahre, born May 10, 1957. (Phil Mahre 2014 Photo: Airman 1st Class Lauren Pitts / USAF)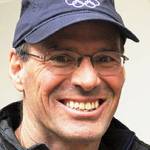 Steve Mahre is 63 (nee Steven Irving Mahre)

American World Cup retired Alpine ski racer, 1982 World Cup Giant Slalom Champion, US Olympian (1976 Innsbruck Austria; 1980 Lake Placid; 1984 Sarajevo slalom silver), and younger twin of Phil Mahre born May 10, 1957. (Steve Mahre 2014 Photo: Airman 1st Class Lauren Pitts / USAF)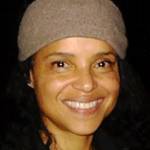 Victoria Rowell is 61
American screenwriter, producer, dancer & actress of TV (Drucilla Winters on The Young and the Restless; Dr. Amanda Bentley on Diagnosis: Murder; The Rich & The Ruthless; The Cosby Show; Law & Order: Special Victims Unit) and movies (Eve's Bayou), born May 10, 1959. (Victoria Rowell 2012 Photo: Dmbrownproduction)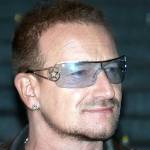 Bono is 60 (nee Paul David Hewson)
Grammy Award-winning Irish lead singer-songwriter of Rock & Roll Hall of Fame band U2 (Sunday Bloody Sunday; With or Without You; I Still Haven't Found What I'm Looking For; Where the Streets Have No Name; Desire; Angel of Harlem; One), born May 10, 1960. (Bono 2009 Photo: David Shankbone)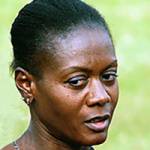 Merlene Ottey is 60 (aka Merlene Ottey-Page; "Queen of the Track")
Jamaican-Slovenian Olympic sprinter (1980 Moscow & 1992 Barcelona 200m bronze; 1984 Los Angeles 100m & 200m bronze; 1996 Atlanta 4x100m relay bronze, 100m & 200m silver; 2000 Sydney 100m bronze, 4x100m relay silver) born May 10, 1960. (Merlene Ottey 2011 Photo: Kastom)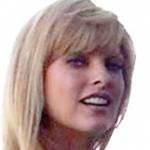 Linda Evangelista is 55
Canadian 50+ supermodel (Chanel; Versace; Ralph Lauren) and magazine cover girl (Vogue; Elle; Glamour; Time; Rolling Stone; Harper's Bazaar; Cosmopolitan), who said "We don't wake up for less than $10,000 a day", born May 10, 1965. (Linda Evangelista 2004 Photo: jusez from Hong Kong, China)
Jason Brooks is 54 (nee Jason Maxwell Brooks)
Fifty-plus American actor of TV (Peter Blake on Days of Our Lives; Sean Monroe on Baywatch; The Pretender; Switched at Birth) and movies (The Rose Technique; Flying Virus; Purgatory Flats; Making It Home; Star Trek; A Lover Betrayed; Super 8; Gangster Land), born May 10, 1966.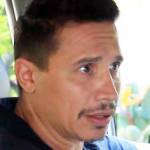 Erik Palladino is 52
American 50+ actor of TV (ER; Joan of Arcadia; NCIS: Los Angeles; Suits; Murphy Brown) & movies (Hotel California; Hollywood Boulevard; Finder's Fee; Can't Hardly Wait; The Week That Girl Died; U-571), born May 10, 1968. (Erik Palladino c 2016 StakeOut – Episode 1 – The detectives: The Content Shak)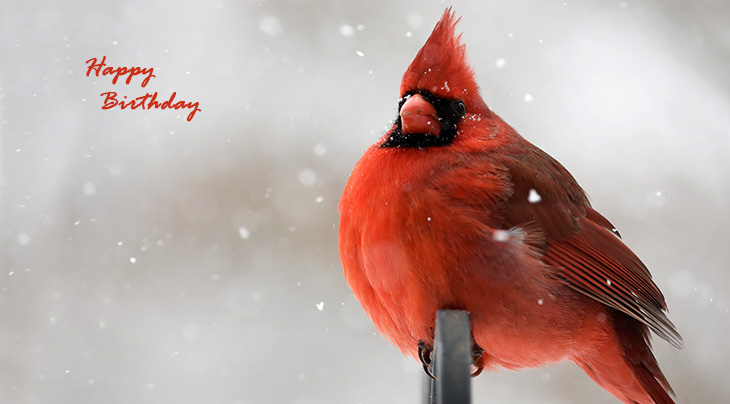 (Cardinal, North Canton, Ohio, Photo: Chris Chow via Unsplash)
Happy Birthday to everyone celebrating their birthday on May 10th!
And remembering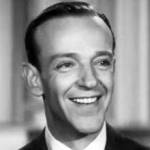 Fred Astaire (nee Frederick Austerlitz)
American film choreographer-dancer-actor (Dancing Lady; Shall We Dance; Second Chorus; Holiday Inn; Easter Parade; Royal Wedding; The Band Wagon; Daddy Long Legs; Funny Face; Silk Stockings; The Amazing Dobermans; Ghost Story; Let's Dance; Top Hat; Finian's Rainbow) (born May 10, 1899 – died June 22, 1987; age 88). Fred Astaire died of pneumonia. (Fred Astaire 1940 Second Chorus)
Nancy Walker (nee Anna Myrtle Swoyer)

American actress of TV (Mildred on McMillan and Wife; Ida Morganstern on Rhoda; The Nancy Walker Show; True Colors; Family Affair), and movies (Lucky Me; The World's Greatest Athlete; 40 Carats; Girl Crazy; Best Foot Forward) (born May 10, 1922 – died Mar. 25, 1992; age 69). Nancy Walker died of lung cancer. (Nancy Walker 1970 Mary Tyler Moore Show Photo: CBS TV)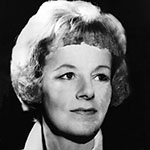 Monica Dickens
English writer (Woman's Own) and novelist (Cobbler's Dream; Kate and Emma; Mariana; The House at World's End; Follyfoot; The Messenger), great-granddaughter of Charles Dickens (born May 10, 1915 – died Dec. 25, 1992; age 77). Cause of death for Monica Dickens is unknown. (Monica Dickens 1966 Photo: Vivienne, London\Doubleday & Co)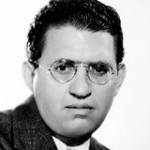 David O. Selznick (nee David Selznick)
Academy Award-winning American movie producer (Gone With the Wind; Rebecca; The Prisoner of Zenda; A Star is Born; The Adventures of  Tom Sawyer; Spellbound; King Kong; Dinner at Eight; Duel in the Sun), and husband of Jennifer Jones (born May 10, 1902 – died June 22, 1965; age 63). David O. Selznick died of heart attacks. (David O. Selznick c. 1934 Photo)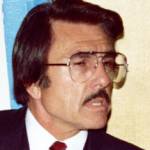 Gary Owens (nee Gary Bernard Altman)

American announcer, comedian, voice actor, commercial spokesperson & host of radio (The Gary Owens Special Report) and TV (Rowan & Martin's Laugh-In); The Gong Show; The Green Hornet; Garfield and Friends) (born May 10, 1934 – died Feb. 12, 2015; age 80). Cause of death for Gary Owens was type 1 diabetes complications. (Gary Owens 1982 Photo: Alan Light)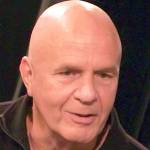 Wayne Dyer
American best-selling self-help author (Your Erroneous Zones; The SKy's The Limit; Excuses Begone; Living an Inspired Life; Manifest Your Destiny; Everyday Wisdom), motivational speaker and counselor (born May 10, 1940 – died Aug. 29, 2015; age 75). Wayne Dyer had leukemia before he died of a heart attack. (Wayne Dyer 2009 Photo: Phil Konstantin)
*Images are public domain or Creative Commons licensed & sourced via Wikimedia Commons, Vimeo, or Flickr, unless otherwise noted*