July 22nd Birthdays
If you were born on July 22nd you share a celebrity birthday with these famous people: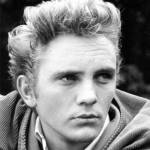 Terence Stamp is 85 (ex partner of Jean Shrimpton, Julie Christie)
English actor of TV (Smallville) & movies (The Limey; The Collector; Far From the Madding Crowd; Blue; Superman; The Hit; Legal Eagles; Wall Street; Young Guns; Alien Nation; Billy Budd; Star Wars: Episode I – The Phantom Menace;  Modesty Blaise), born July 22, 1938. (Terence Stamp Photo: kate gabrielle)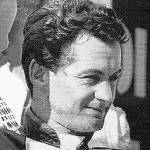 Ron Turcotte is 82 (nee Ronald Joseph Morel Turcotte; "Ronnie")
Canadian National Museum of Racing and Hall of Fame retired thoroughbred racing jockey (Riva Ridge; – Secretariat 1973 Triple Crown), George Woolf Memorial Jockey Award winner, paraplegic due to a racing injury, born July 22, 1941. (Ron Turcotte 1972 Photo: Wirephoto)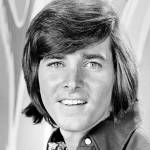 Bobby Sherman is 80 (nee Robert Cabot Sherman Jr.)
American teen idol, songwriter, singer (Little Woman; Easy Come, Easy Go; Julie, Do Ya Love Me; It Hurts Me; Jennifer; Seattle; Cried Like a Baby), TV actor (Jeremy Bolt on Here Come the Brides; Getting Together; Sanchez of Bel Air), & EMT, born July 22, 1943. (Bobby Sherman 1972: ABC TV)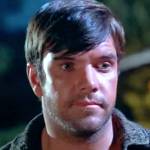 Peter Jason is 79 (nee Peter Edward Ostling)
American actor of TV (Mike Hammer, Private Eye; Deadwood; Murder One: Diary of a Serial Killer; Gunsmoke; Arrested Development; Remington Steele), movies (Employee of the Month; Seabiscuit; The Long Riders; Rage; Heartbreak Ridge; Brewster's Millions), born July 22, 1944. (Peter Jason 1969 Daniel Boone)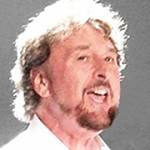 Rick Davies is 79 (nee Richard Davies)
English songwriter, keyboardist, lead singer, and founder of progressive rock band Supertramp (Dreamer; Bloody Well Right; Give a Little Bit; The Logical Song; Take the Long Way Home; Cannonball; Goodbye Stranger; Lady; Child of Vision), born July 22, 1944. (Rick Davies 2010 Photo: Mr. Vandebilt)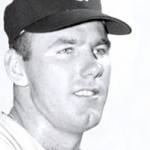 Sparky Lyle is 79 (nee Albert Walter Lyle)
American baseball player, 3X MLB All-Star left-handed relief pitcher (New York Yankees – 2X World Series champions; Texas Rangers; Philadelphia Phillies), 1977 Al Cy Young Award winner, & author (The Bronx Zoo), born July 22, 1944. (Sparky Lyle 1967-1971: James D. McCarthy / Boston Red Sox)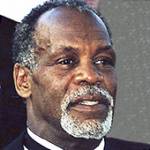 Danny Glover is 77
American producer & actor of stage, TV (Queen; ER; Touch), and movies (The Color Purple; Lethal Weapon; Silverado; Witness; Predator 2; Flight of the Intruder; Angels in the Outfield; Gone Fishin'; Beloved; Dreamgirls; Shooter), born July 22, 1946. (Danny Glover 2005 Photo: Georges Biard)
Paul Schrader is 77 (married Mary Beth Hurt; ex of Jeannine Oppewall)
American movie critic, director and screenwriter (Taxi Driver; Raging Bull; The Mosquito Coast; Affliction; American Gigolo; Cat People; The Last Temptation of Christ; Blue Collar; Bringing Out the Dead; City Hall; Patty Hearst) born July 22, 1946. (Paul Schrader 2009 Photo: Petr Novák, Wikipedia)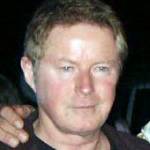 Don Henley is 76 (nee Donald Hugh Henley; ex-partner of Lois Chiles)
Grammy Award-winning American drummer, singer & songwriter solo (Dirty Laundry; The Boys of Summer; The End of the Innocence) and with the Eagles (Witchy Woman; Desperado; One of These Nights; Hotel California; The Long Run; New Kid in Town), born July 22, 1947. (Don Henley 2005 Photo: Goptex)
Albert Brooks is 76 (nee Albert Lawrence Einstein)
American movie screenwriter, director (The Muse; Mother; Out of Sight; The Scout; Lost in America; Modern Romance), & actor (Broadcast News; Private Benjamin; Terms of Endearment; Taxi Driver; Finding Nemo), born July 22, 1947. Ex- partner of Linda Ronstadt. (Albert Brooks 2011: current events) 
J. Kenneth Campbell is 76
American actor of stage, television (Roy Arnold on Search for Tomorrow; Another World; Kennedy; Chiefs; L.A. Law), movies (Cobb; The Only Good Indian; Waxwork; The Abyss; Flight of the Intruder; Ulee's Gold; Collateral Damage), born July 22, 1947.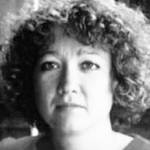 S. E. Hinton is 75 (nee Susan Eloise Hinton)
American screenwriter, author of children's books and young adult fiction novels (The Outsiders; Tex; Rumble Fish; That Was Then…This is Now; Taming the Star Runner; Hawkes Harbor; The Puppy Sister; Some of Tim's Stories) born July 22, 1948. (S.E. Hinton 1982 Photo: Los Angeles Times Syndicate)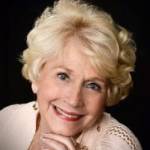 Cathy Ferguson is 75
International Swimming Hall of Fame retired American competitive swimmer, 1964 Tokyo Olympic Games world record-setting gold medalist (100m backstroke; 4×100 meter medley relay), born July 22, 1948. (Cathy Ferguson Photo: By permission of Cathy Ferguson)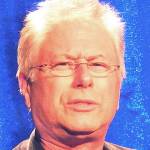 Alan Menken is 74
American pianist, Academy Award-winning composer of stage, TV (The Galavant Showcase), and movies (The Little Mermaid; Pocahontas; Enchanted; Aladdin; Little Shop of Horrors; Beauty and the Beast; Tangled; Hercules; Newsies), born July 22, 1949. (Alan Menken 2013 Photo: Sarah_Ackerman)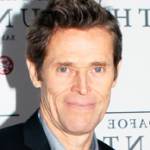 Willem Dafoe is 68

American-Italian movie character actor (Platoon; Wild at Heart; Flight of the Intruder; The English Patient; Mississippi Burning; Body of Evidence; Spider-Man; xXx: State of the Union; Clear and Present Danger; The Last Temptation of Christ), born July 22, 1955. (Willem Dafoe 2011 Photo: Eva Rinaldi)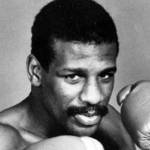 Michael Spinks is 67 ("Jinx")
International Boxing Hall of Fame American boxer, 1974 Gold Gloves Light Middleweight Champion, 1976 Olympics middleweight gold med, Light Heavyweight World Champion (1983-1985), & Heavyweight World Champion (1985-1988), born July 22, 1956. (Michael Spinks 1987 Photo)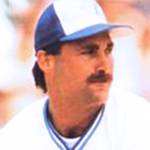 Dave Stieb is 66 (nee David Andrew Stieb)
American Major League Baseball pitcher (Toronto Blue Jays – 1990 no-hitter game; Chicago White Sox), The Sporting News 1982 Pitcher of the Year, 7-time MLB ALL-Star, and author (Tomorrow I'll Be Perfect), born July 22, 1957. (Dave Stieb Photo: Courtesy SABR.org, Used by Permission)
Rob Estes is 60 (nee Robert Estes; ex of Josie Bissett) 
American actor of TV (Sgt. Chris Lorenzo on Silk Stalkings; Kyle McBride on Melrose Place; Harry Wilson on 90210; Glenn Gallagher on Days of Our Lives; Suddenly Susan; Women's Murder Club) and movies (Checkered Flag; Aces: Iron Eagle III), born July 22, 1963. (Rob Estes 2009 Photo: Kristin Dos Santos)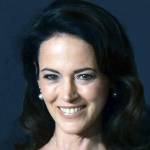 Joanna Going is 60 (married Dylan Walsh)
American actress of TV (Lisa Grady on Another World; Kingdom; Dark Shadows; House of Cards; Search for Tomorrow; Going to Extremes; Children of the Dust; Interrogation) and movies (Wyatt Earp; Inventing the Abbotts; Nixon; Keys to Tulsa), born July 22, 1963. (Joanna Going 2014 Photo: RedCarpetReportTV)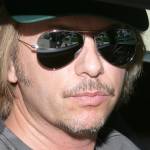 David Spade is 59 (brother-in-law of Kate Spade)

American stand-up comedian, screenwriter (Dickie Roberts: Former Child Star) & actor of stage, TV (Dennis Finch on Just Shoot Me; Russell Dunbar on Rules of Engagement; Saturday Night Live; 8 Simple Rules) and movies (Joe Dirt films), born July 22, 1964. (David Spade 2008 Photo: dodge challenger1)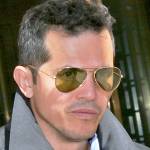 John Leguizamo is 59
American stand-up comedian, screenwriter, producer & actor of stage, TV (The Brothers Garcia; ER; Bloodline), and movies (Summer of Sam; Ice Age films; Super Mario Bros.; A Pyromaniac's Love Story; Carlito's Way; Moulin Rouge!), born July 22, 1964. (John Leguizamo 2007 Photo: Gordon Correll)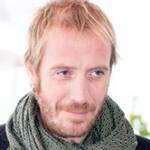 Rhys Ifans is 56 (nee Rhys Owain Evans)
Welsh musician, actor of TV & films (Notting Hill; Snowden; Official Secrets; The Amazing Spider-Man; Anonymous; The King's Man; La Cha Cha; Last Call; Mr. Nice; Enduring Love; Madame Bovary; Human Nature), born July 22, 1967. Ex-partner of Sienna Miller, Anna Friel. (Rhys Ifans 2011: Mikhail Popov)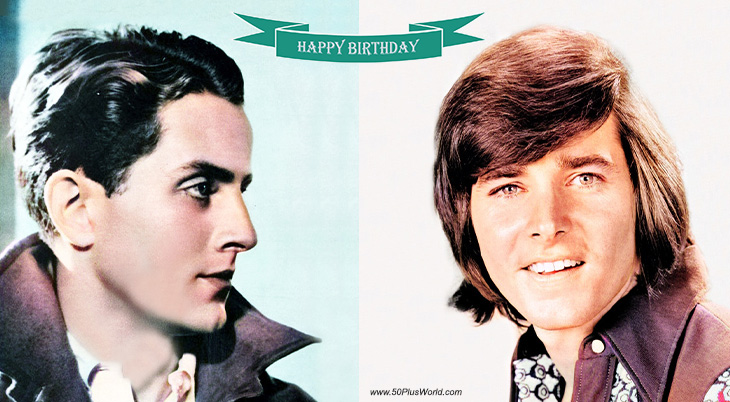 (Phillips Holmes 1931: Kenneth Alexander | Bobby Sherman 1971: ABC Television Network)
Happy Birthday to everyone celebrating their birthday on July 22nd!
Remembering These Famous Birthdays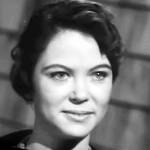 Louise Fletcher (nee Estelle Louise Fletcher)

BAFTA & Academy Award-winning American actress of TV (Star Trek: Deep Space Nine; Shameless) & films (One Flew Over the Cuckoo's Nest; Flowers in the Attic; Blue Steel; Thieves Like Us; Cruel Intentions; Two Moon Junction; The Cheap Detective; Firestarter; Brainstorm; The Lady in Red) (born July 22, 1934 – died Sept. 23, 2022; age 88). (Louise Fletcher 1960 Tate)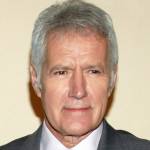 Alex Trebek (nee George Alexander Trebek)
Daytime Emmy Award-winning Canadian-American TV host (Vacation Time; Music Hop; Reach for the Top; The Wizard of Odds; High Rollers), TV producer and host of Jeopardy! since 1984, thoroughbred race horse breeder & trainer (born July 22, 1940 – died Nov. 8, 2020; age 80). Alex Trebek died of pancreatic cancer. (Alex Trebek 2012: Anders Krusberg / Peabody Awards)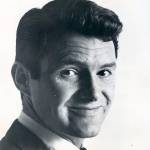 Orson Bean (nee Dallas Frederick Burrows; married Alley Mills)
American comedian and actor of TV (Loren Bray on Dr. Quinn, Medicine Woman; Desperate Housewives; To Tell the Truth; The Match Game; Tattletales; The Tonight Show Starring Johnny Carson; Normal, Ohio; The Facts of Life; Forever Fernwood) (born July 22, 1928 – died Feb. 7, 2020; age 91).  Orson Bean was hit and killed by a car. (Orson Bean 1965 Photo: Daily News)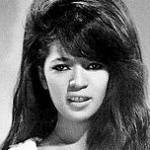 Estelle Bennett
American singer and founding member of Grammy Award-winning Rock & Roll Hall of Fame girl group The Ronettes (Be My Baby; Baby I Love You; [The Best Part of] Breakin' Up) (born July 22, 1941 – died Feb. 11, 2009; age 67). Estelle Bennett anorexia, schizophrenia and died of colon cancer. (Estelle Bennett 1966 Photo: James Kriegsmann / General Artists Corporation)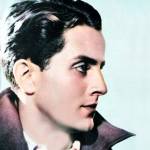 Phillips Holmes (son of Taylor Holmes)
American film actor (The Criminal Code; Stolen Heaven; Broken Lullaby; Stairs of Sand; An American Tragedy; Only the Brave; Private Scandal; Housemaster; Great Expectations; The Devil's Holiday; Night Court; The Dancers; The Big Brain; Dinner at Eight) (born July 22, 1907 – died Aug. 12, 1942; age 35). Phillips Holmes died in a plane crash. (Phillips Holmes 1931: Kenneth Alexander)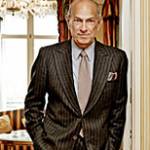 Oscar de la Renta (nee Óscar Arístides Renta Fiallo)

Dominican-American haute couture fashion designer to celebrities (Jacqueline Kennedy) for fashion houses Balenciaga, Lanvin, Arden, Jane Derby, Balmain, and founder of the Oscar de la Renta fashion label (born July 22, 1932 – died Oct. 20, 2014; age 82). Cause of death for Oscar de la Renta was cancer complications. (Oscar de la Renta 2008 Photo: Matti Hillig)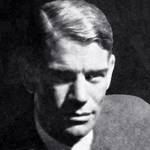 James Whale (ex-partner of David Lewis)
English film director (Waterloo Bridge; Frankenstein; Show Boat; The Man in the Iron Mask; The Old Dark House; The Invisible Man; Remember Last Night?; They Dare Not Love; Green Hell; The Great Garrick; Sinners in Paradise; By Candlelight; Journey's End; By Candlelight) (born July 22, 1889 – died May 29, 1957; age 67). James Whale died by suicide (drowning). (James Whale 1936)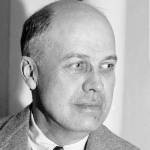 Edward Hopper
American draughtsman of etchings (Night on the El Train; The Catboat), watercolorist, commercial illustrator (magazine covers; movie posters; WWI posters), and realist oil painter of landscapes, architecture, & urban scenes (Chop Suey; New York Restaurant; Moonlight Interior) (born July 22, 1882 – died May 15, 1967; age 84). (Edward Hopper 1937: Harris & Ewing)
*Images are public domain or Creative Commons licensed & sourced via Wikimedia Commons, Vimeo, or Flickr, unless otherwise noted*