November 19th Birthdays
If you were born on November 19th, you share a celebrity birthday with these famous people: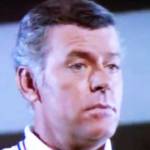 Charles Bateman
American television actor (Two Faces West; Cannon; C. C. Capwell on Santa Barbara; Maxwell Jarvis on Days of Our Lives; Hazel; The F.B.I.; Death Valley Days; Barnaby Jones; Manhunt; Bonanza; Perry Mason; Get Smart; Mission: Impossible), born November 19, 1930. (Charles Bateman 1971 Dan August)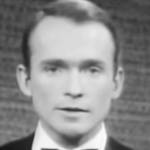 Dick Cavett (nee Richard Alva Cavett; married Carrie Nye)
Emmy Award-winning American comedian, actor & host of TV (The Dick Cavett Show; The $10,000 Pyramid; Moe Everhardt on The Edge of Night; Another World), movies (Beetlejuice; Year of the Gun; Moon Over Parador), born November 19, 1936. (Dick Cavett 1967 What's My Line)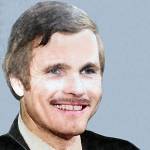 Ted Turner (nee Robert Edward Turner III; ex of Jane Fonda)
American businessman (Turner Enterprises Inc.), sports team owner (Atlanta Braves; Atlanta Hawks), media magnate (radio stations, TBS; CNN; TNT; TCM; Cartoon Network; MGM-UA pre-1986 library), philanthropist, & bison rancher, born November 19, 1938. (Ted Turner c. 1977 Painting: A. Hamilton)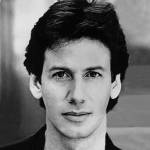 Calvin Klein (father of Marci Klein)

American founder of fashion design brands Calvin Klein Inc., (CKI) women's apparel (jeans), menswear ("Calvins" underwear), toiletries and accessories (CK one Lifestyle perfumes & colognes; Watches + Jewelry), born November 19, 1942. (Calvin Klein 1979 Photo)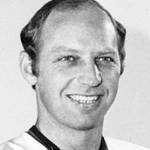 Dennis Hull ("The Silver Jet")
Retired Canadian NHL All-Star hockey player (Chicago Black Hawks; Detroit Red Wings), comedian, public speaker, and author (The Third Best Hull), brother of Bobby Hull, uncle of Brett & Bart Hull, born November 19, 1944. (Dennis Hull 1977 Photo: Chicago Blackhawks / NHL)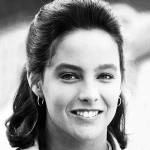 Kathleen Quinlan (married Bruce Abbott)
American actress of TV (Lynn Holt on Family Law; Prison Break; Chicago Fire; Blue; The Waltons) and movies (I Never Promised You a Rose Garden; Apollo 13; Breakdown; The Hills Have Eyes; My Giant; Lifeguard; Hanky Panky; Airport '77), born November 19, 1954. (Kathleen Quinlan 1975 Photo: CBS Television)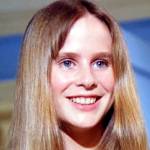 Glynnis O'Connor
American actress of TV (Dawn / Margo on As The World Turns; Law & Order; Sons and Daughters) and movies (Ode to Billy Joe; Baby Blue Marine; Jeremy; California Dreaming; Night Crossing; Melanie; Johnny Dangerously), born November 19, 1956. (Glynnis O'Connor 1976 The Boy in the Plastic Bubble)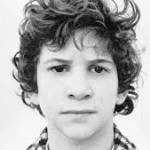 Scott Jacoby
Emmy Award-winning American actor of stage, TV (That Certain Summer; One Life to Live; The Golden Girls; Marcus Welby, M.D.) and movies (The Anderson Tapes; Baxter!; The Little Girl Who Lives Down the Lane), born November 19, 1956. (Scott Jacoby 1973 Baxter! Photo: National General Pictures)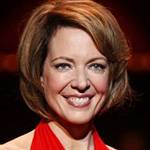 Allison Janney
Emmy & Oscar-winning American actress of stage, TV (C. J. Cregg on The West Wing; Bonnie Plunkett on Mom; Margaret on Masters of Sex; Guiding Light) and movies (10 Things I Hate About You; The Help; I, Tonya; Six Days Seven Nights), born November 19, 1959. (Allison Janney 2008: The Heart Truth)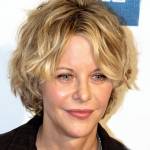 Meg Ryan (nee Margaret Mary Emily Anne Hyra; ex of Dennis Quaid)
American actress of films (When Harry Met Sally; Sleepless in Seattle; Flesh and Bone; French Kiss; I.Q.; D.O.A.; The Presidio; You've Got Mail; Kate & Leopold; Proof of Life; In the Cut) & TV (Betsy on As the World Turns), born November 19, 1961. Ex-partner of John Mellencamp. (Meg Ryan 2009: David Shankbone) 
Jodie Foster (nee Alicia Christian Foster; sister of Buddy Foster)
Academy Award-winning American actress of movies (Taxi Driver; Contact; The Accused; The Silence of the Lambs; Anna and the King; The Little Girl Who Lives Down the Lane) & TV (My Three Sons; The Courtship of Eddie's Father; Paper Moon), born November 19, 1962. (Jodie Foster 1970 Daniel Boone)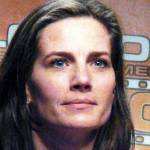 Terry Farrell (nee Theresa Lee Farrell)
American actress of TV (Lt. Commander Jadzia Dax on Star Trek: Deep Space Nine; Reggie Kostas on Becker; Paper Dolls) & films (Deep Core; Red Sun Rising; Reasons of the Heart; Back to School; Off the Mark), born November 19, 1963. Ex-daughter-in-law of Leonard Nimoy. (Terry Farrell 2009: Tim Drury)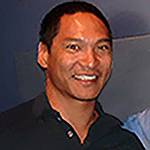 Jason Scott Lee
American actor of movies (The Jungle Book; Dragon: The Bruce Lee Story; Balls of Fury; Rapa-Nui; Map of the Human Heart; Murder in Mind; Soldier; Arabian Nights; Timecop 2: The Berlin Decision) and TV (Hawaii Five-0; Arabian Nights), born November 19, 1966. (Jason Scott Lee 2002 Photo: Layne Luna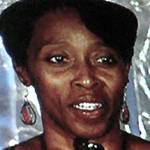 Gail Devers (nee Yolanda Gail Devers)
National Track and Field Hall of Fame retired American sprinter and hurdler, 3-time Olympic gold medalist (1992 Barcelona 100m; 1996 Atlanta 100m & 4x100m relay), 5-time World Champion (1993, 1995, 1997, 1999), born November 19, 1966. (Gail Devers 2011 Photo: Trackinfo)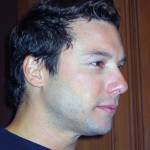 Rocco DiSpirito
American chef (Union Pacific; Rocco's), TV judge and host (Now Eat This!; Rocco's Dinner Party; Rocco Gets Real; Now Eat This! With Rocco DiSpirito), and cookbook author (Rocco's Italian American; Rocco's Five Minute Flavor), born November 19, 1966. (Rocco DiSpirito 2008 Photo: Sheri Wetherell)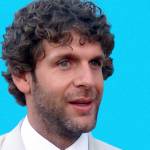 Billy Currington (nee William Matthew Currington)
American country music singer-songwriter (Do I Make You Wanna; Must Be Doin' Somethin' Right; Good Directions; People Are Crazy; That's How Country Boys Roll; Let Me Down Easy; Hey Girl; We Are Tonight; It Don't Hurt Like It Used To; Don't It), born November 19, 1973. (Billy Currington 1973: Keith Hinkle)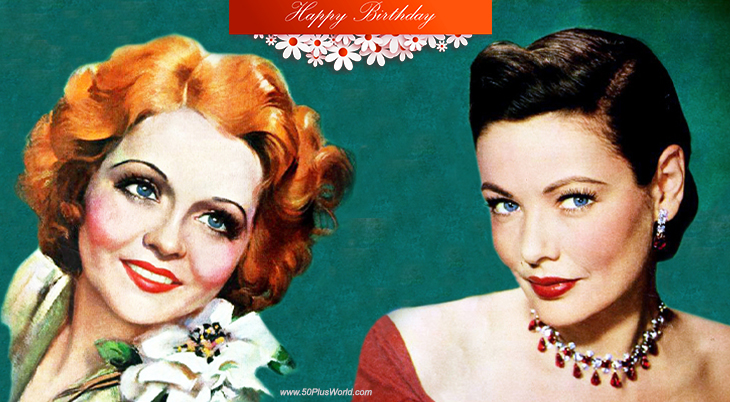 (Nancy Carroll 1931 | Gene Tierney 1951)
Happy Birthday to everyone celebrating their birthday on November 19th!
Remember These November 19th Famous Birthdays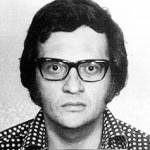 Larry King (nee Lawrence Harvey Zeiger)
American journalist (Miami Beach Sun), interviewer, actor & host of radio (The Larry King Show) and television (Larry King Live; Larry King Now; PoliticKING with Larry King; Miami Undercover; Larry King Show; American Crime Story) (born Nov. 19, 1933 – died Jan. 23, 2021; age 87). Larry King had COVID-19 before he died. (Larry King 1971 Photo: Miami P.D.)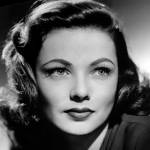 Gene Tierney (married W. Howard Lee; ex of Oleg Cassini)
American movie actress (Heaven Can Wait; Laura; The Ghost and Mrs. Muir; The Pleasure Seekers; Leave Her to Heaven; Advise and Consent; Dragonwyck; Whirlpool; Belle Starr; The Razor's Edge; The Mating Season; Never Let Me Go; Tobacco Road) (born Nov. 19, 1920 – died Nov. 6, 1991; age 70). Ex-fiance of Prince Aly Khan. Gene Tierney died of emphysema. (Gene Tierney 1940s)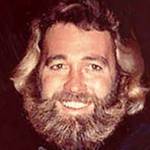 Dan Haggerty

American animal trainer and actor of TV (The Life and Times of Grizzly Adams) and movies (The Adventures of Frontier Fremont; King of the Mountain; Legend of the Wild; Escape to Grizzly Mountain; Ladies Night; Hex; The Chilling; Abducted; Elves) (born Nov. 19, 1941 – died Jan. 15, 2016; age 74). Dan Haggerty died of spinal cancer. (Dan Haggerty 1978 Photo: Alan Light)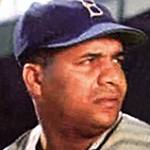 Roy Campanella ("Campy")

Baseball Hall of Fame American MLB baseball player (catcher) in the Mexican, Negro & Major Leagues (Brooklyn Dodgers), 1955 World Series champion and 3-time MVP (1951, 1953, & 1955) (born Nov. 19, 1921 – died June 26, 1993; age 71). Roy Campanella was paralyzed in a 1958 car accident; he died of heart failure. (Roy Campanella 1953 Photo: Bowman Gum)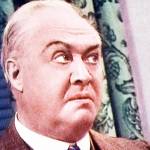 George Barbier (nee George W. Barbier)
American light opera singer-actor of Broadway (The Hunchback of Notre Dame; The Front Page) & films (The Man Who Came to Dinner; The Merry Widow; Life Begins at 40; The Smiling Lieutenant; It's Love I'm After; Little Miss Broadway; Skyscraper Souls; Sunset Pass) (born Nov. 19, 1864 – died July 19, 1945; age 80). (George Barbier 1936 The Milky Way / Paramount)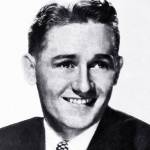 Alan Young (nee Angus Young)
Emmy-winning British-Canadian-American voice-over actor (Scrooge McDuck; Farmer Smurf), actor of stage, radio & TV (The Alan Young Show; Wilbur Post on Mr. Ed), and movies (Aaron Slick from Punkin Crick; Margie; The Time Machine; Androcles and the Lion; Mr. Belvedere Goes to College) (born Nov. 19, 1919 – died May 19, 2016; age 96). (Alan Young 1945: Radio Romances)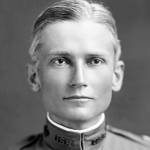 Hiram Bingham (nee Hiram Bingham III)
American scholar and university professor (Harvard, Princeton) of Latin American history, discoverer of the Incan city of Machu Picchu in 1911 (Yale Peruvian Expedition), WWI aviator, and & Connecticut U.S. Senator (born Nov. 19, 1875 – died June 6 1956; age 80). Cause of death for Hiram Bingham is unknown. (Hiram Bingham 1916 Photo: Harris & Ewing)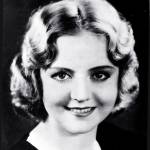 Nancy Carroll (nee Ann Veronica Lahiff)
American actress of TV (The Aldrich Family) & films (The Devil's Holiday; Paramount on Parade; Easy Come, Easy Go; The Wolf of Wall Street; The Dance of Life; Hot Saturday; The Shopworn Angel; Laughter; The Night Angel; Under-Cover Man) (born Nov. 19, 1903 – died Aug. 6, 1965; age 61). Married Jappe Groen; ex of Jack Kirkland, Francis Bolton Mallory. (Nancy Carroll 1931)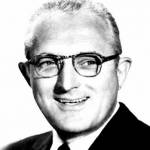 Tommy Dorsey (nee Thomas Francis Dorsey Jr.; brother of Jimmy Dorsey)
American trombonist, orchestra leader (I'll Never Smile Again; I'll Be Seeing You; I'm Getting Sentimental Over You; In the Blue of the Evening; Opus One) & host of TV (Stage Show; The Jackie Gleason Show; Around the Town) & films (The Fabulous Dorseys), (born Nov. 19, 1905 – died Nov. 26, 1956; age 51). Tommy Dorsey choked and died in his sleep. (Tommy Dorsey 1955: CBS TV)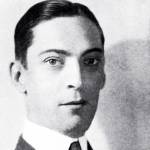 Ned Sparks (nee Edward Arthur Sparkman)
Canadian singer & actor of Broadway & movies (For Beauty's Sake; Collegiate; 42nd Street; Gold Diggers of 1933; Blessed Event; George White's 1935 Scandals; Servants' Entrance; This Way Please; Imitation of Life; Lady for a Day; Magic Town; The Star Maker; Wake Up and Live; Private Scandal; Hi, Nellie; On to Reno) (born Nov. 19, 1883 – died Apr. 3, 1957; age 73). (Ned Sparks 1925)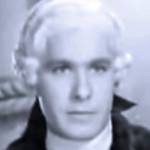 Griffith Jones (nee Harold Jones)
English film actor (Account Rendered; Hidden Homicide; Strangler's Web; The Wicked Lady; Notorious Gentleman; Menace in the Night; The Avengers; A Yank at Oxford; The Sea Shall Not Have Them; Miranda; Good-Time Girl; The Crowning Touch; The Scarlet Web; Escape Me Never) (born Nov. 19, 1909 – died Jan. 30, 2007; age 97). (Griffith Jones 1934 The Rise of Catherine the Great)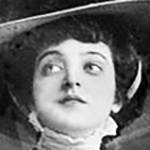 Marguerite Namara (nee Marguerite Evelyn Cecilia Banks)
American soprano opera singer (Teatro Politeamo, Genoa; Boston Opera Company; Chicago Opera Company; Philadelphia Grand Opera Company; Opéra-Comique, Paris; Royal Albert Hall, London), operetta singer-actress of Broadway (The Mikado) & films (Stolen Moments) (born Nov. 19, 1888 – died Nov. 5, 1974; age 85). (Marguerite Namara c. 1900)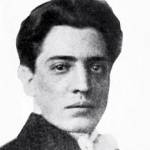 George Regas (nee Yorgios Regaskos; aka Georgios Thomas Regakos)
Greek-American actor of stage & films (The Mark of Zorro; Daniel Boone; The Adventures of Sherlock Holmes; The Cat and the Canary; Robin Hood of El Dorado; The Californian; Sea Fury; The Dangerous Moment; The Love Light; Rose-Marie) (born Nov. 19, 1890 – died Dec. 13, 1940; age 50). Aka George Rigas. Ex of Reine Davies. (George Regas 1920)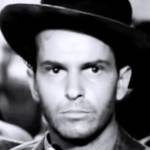 Alan Baxter
American actor of stage, TV (Perry Mason; 77 Sunset Strip; The Virginian; Gunsmoke; Hawaiian Eye; Thriller), and movies (It Could Happen to You; Rags to Riches; Gangs of New York; Borrowed Hero; Saboteur; Mary Burns, Fugitive; Let Us Live; Close-Up) (born Nov. 19, 1908 – died May 7, 1976; age 67). Alan Baxter had cancer when he died. (Alan Baxter 1940 Santa Fe Trail)
*Images are public domain or Creative Commons licensed & sourced via Wikimedia Commons, Vimeo, YouTube, or Flickr, unless otherwise noted*