November 19th Birthdays
If you were born on November 19th, you share a birthday with these famous people: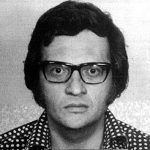 Larry King is 84 (nee Lawrence Harvey Zeiger)
Octogenarian American senior citizen, journalist (Miami Beach Sun), interviewer, and host on radio and TV talk shows (Larry King Live; Larry King Now; PoliticKING with Larry King; Miami Undercover; Larry King Show), born November 19, 1933. (Larry King 1971 Photo: Miami P.D. | Wikimedia PD)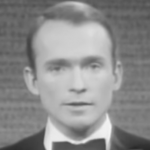 Dick Cavett is 81 (nee Richard Alva Cavett)
American octogenarian citizen, comedian, actor and host on TV (The Dick Cavett Show; The $10,000 Pyramid; The Edge of Night; Another World) and in movies (Beetlejuice; Year of the Gun), born November 19, 1936. (Dick Cavett 1967 What's My Line Screenshot)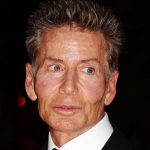 Calvin Klein is 75 

American founder of fashion design Calvin Klein Inc. (CKI) brand women's apparel (jeans), menswear ("Calvins" underwear), toiletries & accessories (CK one Lifestyle perfumes & colognes; Watches + Jewelry), born November 19, 1942. (Calvin Klein 2011 Photo: David Shankbone | Wikimedia CC 3.0)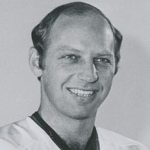 Dennis Hull is 73 ("The Silver  Jet")
Retired Canadian NHL All-Star hockey player (Chicago Black Hawks; Detroit Red Wings), comedian, public speaker, & author (The Third Best Hull), brother of hockey player Bobby Hull, uncle of Brett & Bart Hull, born November 19, 1944. (Dennis Hull 1977 Photo: Chicago Blackhawks / NHL | Wikimedia PD)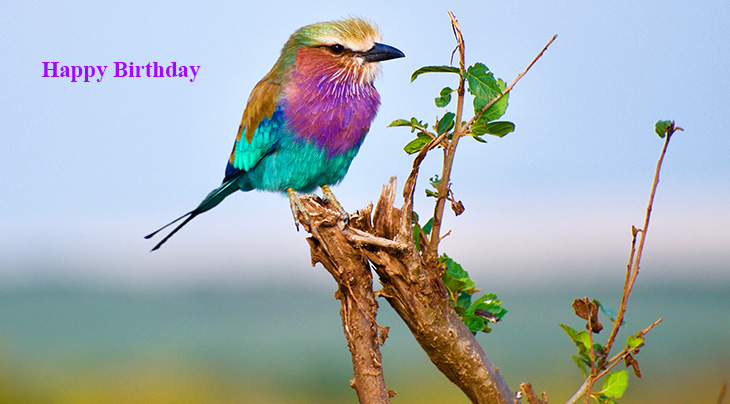 (Lilac-Breasted Roller, Masai Mara National Reserve, Kenya Photo: Jason Hafso via Unsplash)
Happy Birthday to everyone celebrating their birthday on November 19, 2017!
And remembering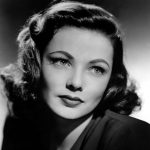 Gene Tierney
American actress in movies (Heaven Can Wait; Laura; The Ghost and Mrs. Muir; The Pleasure Seekers; Leave Her to Heaven; Advise and Consent; Dragonwyck; Whirlpool; Belle Starr; The Razor's Edge; The Mating Season) (born Nov. 19, 1920 - died Nov. 6, 1991; age 70). Gene Tierney smoked & died of emphysema. (Gene Tierney 1940s Photo: Wikimedia PD)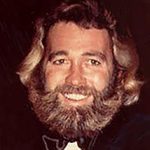 Dan Haggerty

American animal trainer and actor on TV (The Life and Times of Grizzly Adams) and in movies (The Adventures of Frontier Fremont; King of the Mountain; Legend of the Wild; Escape to Grizzly Mountain; Ladies Night) (born Nov. 19, 1941 - died Jan. 15, 2016; age 74). Dan Haggerty died of spinal cancer. (Dan Haggerty 1978 Photo: Alan Light | Flickr SRR)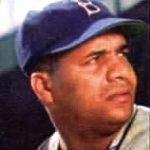 Roy Campanella ("Campy")

American MLB Baseball Hall of Fame baseball player (catcher) in the Mexican, Negro & Major Leagues (Brooklyn Dodgers), 1955 World Series champion and 3-time MVP (1951, 1953, & 1955) (born Nov. 19, 1921 - died June 26, 1993; age 71). Roy Campanella was paralyzed in a 1958 car accident; he died of heart failure. (Roy Campanella 1953 Photo: Bowman Gum | Wikimedia PD)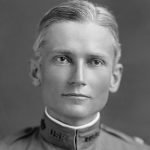 Hiram Bingham (nee Hiram Bingham III)
American scholar and university professor (Harvard, Princeton) of Latin American history, discoverer of the Incan city of Machu Picchu in 1911 (Yale Peruvian Expedition), WWI aviator, and & Connecticut U.S. Senator (born Nov. 19, 1875 - died June 6 1956; age 80). Cause of death for Hiram Bingham is unknown. (Hiram Bingham 1916 Photo: Harris & Ewing | Wikimedia PD)