March 22nd Birthdays
If you were born on March 22nd you share a celebrity birthday with these famous people:
William Shatner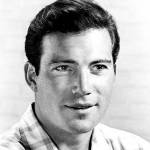 is 91
Emmy Award-winning Canadian actor of TV (Kirk on Star Trek; T. J. Hooker; Denny Crane on Boston Legal; TekWar; For the People; Dr. Kildare; Barbary Coast; 3rd Rock from the Sun; Ironside) and movies (Star Trek films; Miss Congeniality), born March 22, 1931. (William Shatner 1958 Photo: Photofest)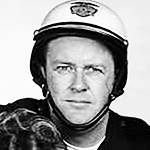 M. Emmet Walsh is 87 (nee Michael Emmet Walsh)
American character & voice over actor of TV (The Sandy Duncan Show; Sneaky Pete) & films (Serpico; The Jerk; Slap Shot; Back to School; Brubaker; Blade Runner; Blood Simple; Fletch; Wildcats; Critters; Ordinary People; Straight Time; The Traveling Executioner), born March 22, 1935. (M. Emmett Walsh 1972: CBS TV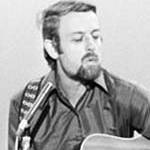 Roger Whittaker is 86

British Kenyan singer & songwriter (Durham Town; New World in the Morning; The Last Farewell; The Wind Beneath My Wings; I Don't Believe in 'if' Anymore), and TV host (The Roger Whittaker Show; Whistle Stop), born March 22, 1936. (Roger Whittaker 1972 Photo: Punt / Dutch National Archives)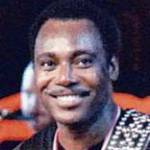 George Benson is 79
American jazz guitarist, Grammy Award-winning singer and songwriter (This Masquerade; On Broadway; Give Me The Night; Turn Your Love Around; The Greatest Love of All; Love Ballad; Lady Love Me [One More Time]; God Bless the Child), born March 22, 1943. (George Benson 1986 Photo: Jean Fortunet)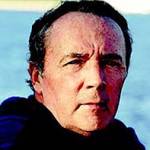 James Patterson is 75
Edgar Award-winning American romance & thriller writer, creator of the Alex Cross mystery series (Kiss The Girls; Along Came a Spider; Jack and Jill; Cat And Mouse; The Lake House; See How They Run; The Midnight Club; NYPD Red), born March 22, 1947. (James Patterson 2008 Photo: Susan Solie-Patterson)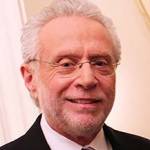 Wolf Blitzer is 74
American author (Territory of Lies; Century of War), journalist (Reuters), Peabody and Emmy Award-winning news broadcaster for CNN (CNN Newsroom; The Situation Room; Wolf Blitzer Reports; Wolf; Anderson Cooper 360°) born March 22, 1948. (Wolf Blitzer 2011 Photo: IsraelinUSA)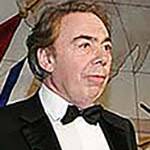 Andrew Lloyd Webber is 74
Tony, Grammy, Emmy, & Academy Award-winning Songwriter's Hall of Fame English composer (The Music of the Night; I Don't Know How to Love Him; Memory) and  producer (Cats, Evita, The Phantom of the Opera; Jesus Christ Superstar), born March 22, 1948. (Andrew Lloyd Webber 2008 Photo: Union20)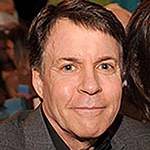 Bob Costas is 70 (nee Robert Quinlan Costas)
American reporter and sports newscaster (NBC Sports; MLB Network; Notre Dame Football on NBC; NBC Sunday Night Football; Olympic Games coverage), TV host (Studio 42 with Bob Costas; Later With Bob Costas), born March 22, 1952. (Bob Costas 2014 Photo: World Red Eye / MiamiFilmFestival)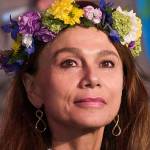 Lena Olin is 66 (nee Lena Maria Jonna Olin)
Swedish actress of TV (Alias; Welcome to Sweden) and movies (Havana; The Unbearable Lightness of Being; Enemies: A Love Story; Romeo is Bleeding; Mr. Jones; The Reader; Mystery Men; Hollywood Homicide; The Ninth Gate; Awake), born March 22, 1956. (Lena Olin 2015 Photo: Frankie Fouganthin)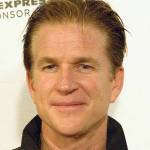 Matthew Modine is 63
American producer, director, & actor of stage, TV (And the Band Played On; Stranger Things; Weeds; Proof) and film (Full Metal Jacket; Hollywood North; Married to the Mob; Memphis Belle; Pacific Heights; Vision Quest; Birdy; Mrs. Soffel), born March 22, 1959. (Matthew Modine 2009 Photo: David Shankbone)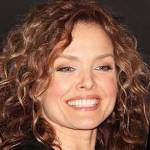 Dina Meyer is 54
American actress of TV (Birds of Prey; Point Pleasant; Beverly Hills, 90210; Secret Agent Man; Miss Match; Friends) and movies (Johnny Mnemonic; DragonHeart; Starship Troopers; Stranger Than Fiction; Star Trek: Nemesis; Saw films), born March 22, 1968. (Dina Meyer 2013 Photo: Dreifachaxel)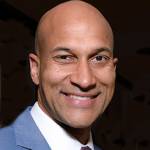 Keegan-Michael Key is 51
American comedian & actor of TV (Key and Peele; Gary Unmarried; MADtv; Fargo; Parks and Recreation; Friends From College) and films (Teacher of the Year; Hell Baby; Playing With Fire; The Prom; Tomorrowland; Don't Think Twice), born March 22, 1971. (Keegan-Michael Key 2014 Photo: Peabody Awards)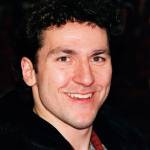 Elvis Stojko is 50
Canadian pro (Stars on Ice) & amateur singles figure skater, 7-time Canadian champion (1994, 1996-2000, 2002), with 2 Olympic silver medals ('94, '98), and 3-time World Champion ('94, '95, '97), 1st quadruple jump combination (1991), born March 22, 1972. (Elvis Stojko 2002 Photo: Brad Hunter)
Dax Griffin is 49
American actor of TV soap operas (Tim Truman on Sunset Beach; Shane McGrath on The Bold and the Beautiful; A.D.A. Justin McCoy on All My Children; One Tree Hill) and films (Ant-Man; Ant-Man and the Wasp; 42; The Change-Up; Free), born March 22, 1973.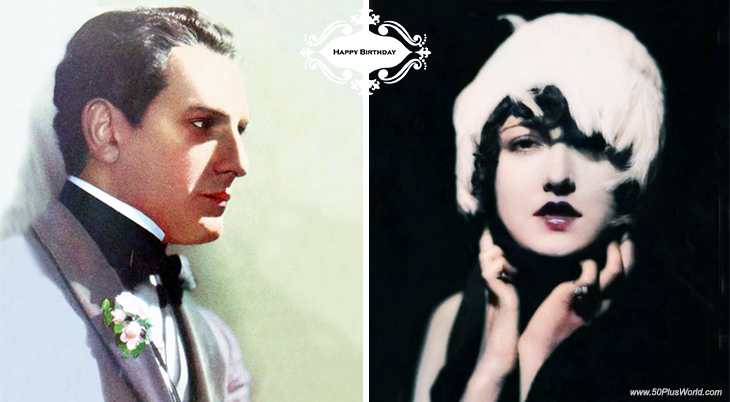 (Joseph Schildkraut 1929 | Derelys Perdue 1920s)
Happy Birthday to everyone celebrating their birthday on March 22nd!
Remember These March 22nd Famous Birthdays
Tony, Grammy, and Academy Award-winning American composer, lyricist, & 1985 Pulitzer Prize winner (Sunday in the Park With George; West Side Story; A Funny Thing Happened on the Way to the Forum; Gypsy; Into the Woods; Sweeney Todd; Follies; Reds; Merrily We Roll Along; Dick Tracy) (born Mar. 22, 1930 – died Nov. 26, 2021; age 91). (Stephen Sondheim 1972: Bernard Gotfryd)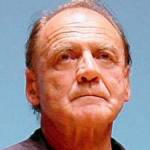 Bruno Ganz
Swiss actor of TV and movies (Downfall; The Boys From Brazil; Heidi; The Manchurian Candidate; In Order of Disappearance; The Reader; Remember; Luther; The Baader Meinhof Complex; The Reader; Night Train to Lisbon; The Party) (born Mar. 22, 1941 – died Feb. 16, 2019; age 77). Bruno Ganz had intestinal cancer before he died. (Bruno Ganz 2005 Photo: Yasu)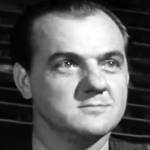 Karl Malden (nee Mladen George Sekulovich)
Emmy & Academy Award-winning American actor of TV (The Streets of San Francisco) and movies (A Streetcar Named Desire; On the Waterfront; Hotel; Ruby Gentry; Baby Doll; Pollyanna; Gypsy; Parrish; Beyond the Poseidon Adventure; Diplomatic Courier; The Gunfighter; Kiss of Death) (born Mar. 22, 1912 – died July 1, 2009; age 97). (Karl Malden 1953 I Confess Trailer)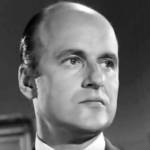 Werner Klemperer
Emmy Award-winning German-American actor of stage, TV (Colonel Wilhelm Klink on Hogan's Heroes) and movies (Judgement at Nuremberg; Operation Eichmann; Houseboat; The Wrong Man; 5 Steps to Danger; The Wicked Dreams of Paula Schultz) (born Mar. 22, 1920 – died Dec. 6, 2000; age 80). Werner Klemperer died of cancer. (Werner Klemperer 1960 Thriller)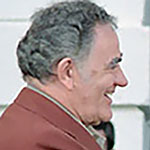 Louis L'Amour (nee Louis Dearborn LaMoore; aka Tex Burns)
American sci-fi, historical, and western fiction novelist (Hondo; The Quick and the Dead; The Shadow Riders; The Cherokee Trail; Sackett; The Broken Gun; Last of the Breed; The Haunted Mesa; Catlow; Shalako; Taggart; Kilkenny) (born Mar. 22, 1908 – died June 10, 1988; age 80). Louis L'Amour died of lung cancer. (Louis L'Amour 1983 Photo: White House/ Ronald Reagan Presidential Library)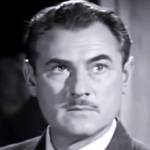 Herbert Rudley
American actor of TV (Herb Hubbard on The Mothers-In-Law; Michael Shayne; Mona McCluskey; Perry Mason; Dallas; The Rifleman; My Favorite Martian; The Beverly Hillbillies; The Californians) and movies (Rhapsody in Blue; A Walk in the Sun; The Silver Chalice) (born Mar. 22, 1910 – died Sept. 9, 2006; age 96). Herbert Rudley died of a heart attack. (Herbert Rudley 1962 Thriller)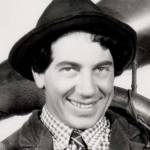 Chico Marx (nee Leonard Marx)

American musician, comedian, & actor of stage, TV (The College Bowl), and Marx Brothers movies (A Night at the Opera; Duck Soup; Horse Feathers; Animal Crackers; Monkey Business; A Day at the Races; Room Service; At the Circus; Go West) (born Mar. 22, 1887 – died Oct. 11, 1961; age 74). Chico Marx died of arteriosclerosis. (Chico Marx Photo: Insomnia Cured Here)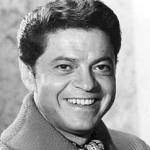 Ross Martin (nee Martin Rosenblatt)
Polish-American actor of radio, stage, TV (Artemus Gordon on The Wild Wild West; Mr. Lucky; Modern Romances; Hawaii Five-O; Fantasy Island; The Twilight Zone; Dr. Kildare; Gunsmoke; You Are There; The Web) and movies (The Ceremony; The Great Race) (born Mar. 22, 1920 – died June 23, 1981; age 86). Ross Martin died of a heart attack. (Ross Martin 1967 Photo: Arnold Carr)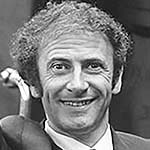 Marcel Marceau (nee Marcel Mangel)
Emmy Award-winning French mime artist, actor of stage (Bip the Clown character), TV, movies (Barbarella, Paganini; Silent Movie), and WWII French Resistance supporter (born Mar. 22, 1923 – died Sept. 22, 2007; age 84). Cause of death for Marcel Marceau is unknown. (Marcel Marceau 1962 Photo: Harry Pot / Dutch National Archives)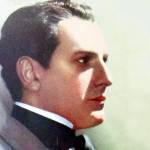 Joseph Schildkraut (div. Elise Bartlett)
Academy Award-winning Austrian-American actor of stage, TV, silent films (Orphans of the Storm; The King of Kings; The Blue Danube), and classic movies (The Life of Emile Zola; The Diary of Anne Frank; The Man in the Iron Mask; Marie Antoinette; The Garden of Allah) (born Mar. 22, 1896 – died Jan. 21, 1964; age 67). Joseph Schildkraut died of a heart attack. (Joseph Schildkraut 1929)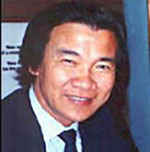 Haing S. Ngor (aka Dr. Haing Somnang Ngor)
Cambodian-American Academy Award-winning actor of TV & films, (The Killing Fields; The Iron Triangle; Vietnam, Texas; My Life; Vanishing Son TV movies), Cambodian prison camp survivor & author (A Cambodian Odyssey) (born Mar. 22, 1940 – died Feb. 25, 1996; age 55). Haing S. Ngor was murdered. (Haing S. Ngor Photo: Courtesy The Dr. Haing S. Ngor Foundation)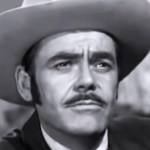 Dan Riss (nee Fredric Daniel Riss)
American actor of TV (Bonanza; Dragnet; Tales of Wells Fargo; The Californians; Perry Mason; Fury; Wagon Train; Broken Arrow; My Friend Flicka) and movies (Confidence Girl; Three Young Texans; Badman's Country; Only the Valiant; Man on Fire; Panic in the Streets; Appointment With Danger; Arctic Fury) (born Mar. 22, 1910 – died Aug. 28, 1970; age 60).  (Dan Riss 1954 The Lone Ranger)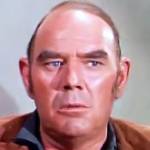 James Westerfield
American theatre producer, character actor of stage, TV (The Travels of Jaimie McPheeters; Gunsmoke; Hazel; Daniel Boone; Perry Mason; Mike Hammer; The Rifleman; The Untouchables), and movies (True Grit; A Man Called Gannon; The Proud Rebel; Lucy Gallant) (born Mar. 22, 1913 – died Sept. 20, 1971; age 58). James Westerfield died of a heart attack. (James Westerfield 1960 Bonanza)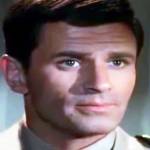 Linden Chiles (nee Truman Linden Chiles Jr.)
American actor of movies & TV (East Side/West Side; The F.B.I.; James at 16; Banacek; Santa Barbara; Barnaby Jones; Quincy M.E.; The Streets of San Francisco; The Secret Storm; Perry Mason; The Virginian; JAG; Cannon; The Bionic Woman; Ironside) (born Mar. 22, 1933 – died May 15, 2013; age 80). Linden Chiles died after a fall from his roof. (Linden Chiles 1966 12 O'Clock High)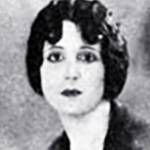 Derelys Perdue (nee Geraldine Perdue)
American dancer & silent film actress (The Newlyweds' Neighbors; The Newlyweds Camp Out; The Smiling Terror; Television George; Range of Fear; The Mystery Rider; The Gingham Girl; Where the Worst Begins; Paint and Powder; The Last Man on Earth; Untamed Youth; Blow Your Own Horn; Daytime Wives) (born Mar. 22, 1902 – died Sept. 30, 1989; age 87). (Derelys Perdue 1928)
*Images are public domain or Creative Commons licensed & sourced via Wikimedia Commons, Vimeo, or Flickr, unless otherwise noted*