March 22nd Birthdays
If you were born on March 22nd you share a celebrity birthday with these famous people:
William Shatner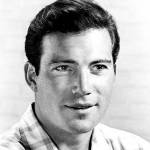 is 92
Emmy Award-winning Canadian actor of TV (Kirk on Star Trek; T. J. Hooker; Denny Crane on Boston Legal; TekWar; For the People; Dr. Kildare; Barbary Coast; 3rd Rock from the Sun; Ironside) and movies (Star Trek films; Miss Congeniality), born March 22, 1931. (William Shatner 1958 Photo: Photofest)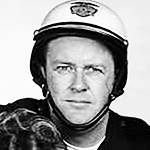 M. Emmet Walsh is 88 (nee Michael Emmet Walsh)
American character & voice over actor of TV (The Sandy Duncan Show; Sneaky Pete) & films (Serpico; The Jerk; Slap Shot; Back to School; Brubaker; Blade Runner; Blood Simple; Fletch; Wildcats; Critters; Ordinary People; The Traveling Executioner), born March 22, 1935. (M. Emmett Walsh 1972: CBS TV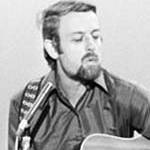 Roger Whittaker is 87

British Kenyan singer & songwriter (Durham Town; New World in the Morning; The Last Farewell; The Wind Beneath My Wings; I Don't Believe in 'if' Anymore), and TV host (The Roger Whittaker Show; Whistle Stop), born March 22, 1936. (Roger Whittaker 1972 Photo: Punt / Dutch National Archives)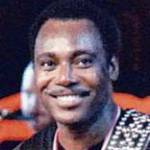 George Benson is 80
American jazz guitarist, Grammy Award-winning singer and songwriter (This Masquerade; On Broadway; Give Me The Night; Turn Your Love Around; The Greatest Love of All; Love Ballad; Lady Love Me [One More Time]; God Bless the Child), born March 22, 1943. (George Benson 1986 Photo: Jean Fortunet)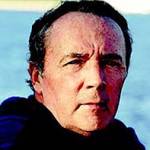 James Patterson is 76
Edgar Award-winning American romance & thriller writer, creator of the Alex Cross mystery series (Kiss The Girls; Along Came a Spider; Jack and Jill; Cat And Mouse; The Lake House; See How They Run; The Midnight Club; NYPD Red), born March 22, 1947. (James Patterson 2008 Photo: Susan Solie-Patterson)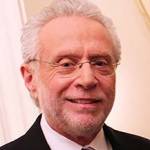 Wolf Blitzer is 75
American author (Territory of Lies; Century of War), journalist (Reuters), Peabody and Emmy Award-winning news broadcaster for CNN (CNN Newsroom; The Situation Room; Wolf Blitzer Reports; Wolf; Anderson Cooper 360°) born March 22, 1948. (Wolf Blitzer 2011 Photo: IsraelinUSA)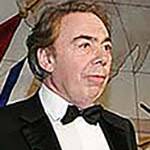 Andrew Lloyd Webber is 75 (ex of Sarah Brightman)
Tony, Grammy, Emmy, & Academy Award-winning Songwriter's Hall of Fame English composer (The Music of the Night; I Don't Know How to Love Him; Memory) and  producer (Cats, Evita, The Phantom of the Opera; Jesus Christ Superstar), born March 22, 1948. (Andrew Lloyd Webber 2008 Photo: Union20)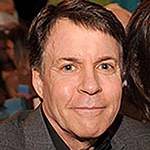 Bob Costas is 71 (nee Robert Quinlan Costas)
American reporter and sports newscaster (NBC Sports; MLB Network; Notre Dame Football on NBC; NBC Sunday Night Football; Olympic Games coverage), TV host (Studio 42 with Bob Costas; Later With Bob Costas), born March 22, 1952. (Bob Costas 2014 Photo: World Red Eye / MiamiFilmFestival)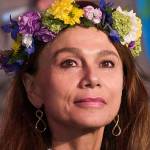 Lena Olin is 67 (nee Lena Maria Jonna Olin; married Lasse Hallström)
Swedish actress of TV (Alias; Welcome to Sweden) and movies (Havana; The Unbearable Lightness of Being; Enemies: A Love Story; Romeo is Bleeding; Mr. Jones; The Reader; Mystery Men; Hollywood Homicide; The Ninth Gate; Awake), born March 22, 1956. (Lena Olin 2015 Photo: Frankie Fouganthin)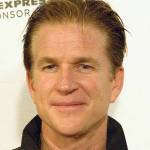 Matthew Modine is 64
American producer, director, & actor of stage, TV (And the Band Played On; Stranger Things; Weeds; Proof) and film (Full Metal Jacket; Hollywood North; Married to the Mob; Memphis Belle; Pacific Heights; Vision Quest; Birdy; Mrs. Soffel), born March 22, 1959. (Matthew Modine 2009 Photo: David Shankbone)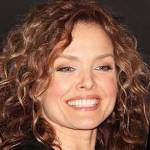 Dina Meyer is 55
American actress of TV (Birds of Prey; Point Pleasant; Beverly Hills, 90210; Secret Agent Man; Miss Match; Friends) and movies (Johnny Mnemonic; DragonHeart; Starship Troopers; Stranger Than Fiction; Star Trek: Nemesis; Saw films), born March 22, 1968. (Dina Meyer 2013 Photo: Dreifachaxel)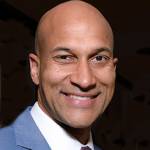 Keegan-Michael Key is 52
American comedian & actor of TV (Key and Peele; Gary Unmarried; MADtv; Fargo; Parks and Recreation; Friends From College) and films (Teacher of the Year; Hell Baby; Playing With Fire; The Prom; Tomorrowland; Don't Think Twice), born March 22, 1971. (Keegan-Michael Key 2014 Photo: Peabody Awards)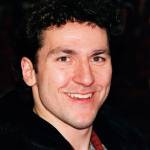 Elvis Stojko is 51
Canadian pro (Stars on Ice) & amateur singles figure skater, 7-time Canadian champion (1994, 1996-2000, 2002), with 2 Olympic silver medals ('94, '98), and 3-time World Champion ('94, '95, '97), 1st quadruple jump combination (1991), born March 22, 1972. (Elvis Stojko 2002 Photo: Brad Hunter)
Dax Griffin is 50 (ex-partner of Amelia Heinle, Jennifer Gareis)
American actor of TV soap operas (Tim Truman on Sunset Beach; Shane McGrath on The Bold and the Beautiful; A.D.A. Justin McCoy on All My Children; One Tree Hill) and films (Ant-Man; Ant-Man and the Wasp; 42; The Change-Up; Free), born March 22, 1973.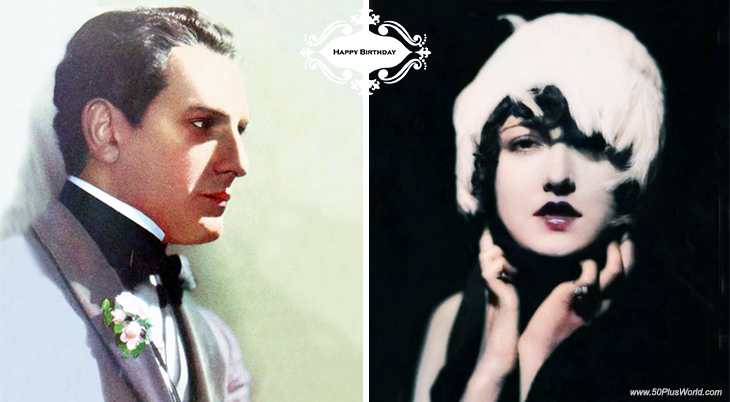 (Joseph Schildkraut 1929 | Derelys Perdue 1920s)
Happy Birthday to everyone celebrating their birthday on March 22nd!
Remember These March 22nd Famous Birthdays
Tony, Grammy, and Academy Award-winning American composer, lyricist, & 1985 Pulitzer Prize winner (Sunday in the Park With George; West Side Story; A Funny Thing Happened on the Way to the Forum; Gypsy; Into the Woods; Sweeney Todd; Follies; Reds; Merrily We Roll Along; Dick Tracy) (born Mar. 22, 1930 – died Nov. 26, 2021; age 91). (Stephen Sondheim 1972: Bernard Gotfryd)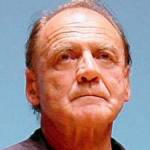 Bruno Ganz
Swiss actor of TV and movies (Downfall; The Boys From Brazil; Heidi; The Manchurian Candidate; In Order of Disappearance; The Reader; Remember; Luther; The Baader Meinhof Complex; The Reader; Night Train to Lisbon; The Party) (born Mar. 22, 1941 – died Feb. 16, 2019; age 77). Bruno Ganz had intestinal cancer before he died. (Bruno Ganz 2005 Photo: Yasu)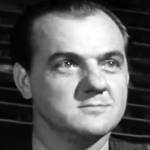 Karl Malden (nee Mladen George Sekulovich)
Emmy & Academy Award-winning American actor of TV (The Streets of San Francisco) and movies (A Streetcar Named Desire; On the Waterfront; Hotel; Ruby Gentry; Baby Doll; Pollyanna; Gypsy; Parrish; Beyond the Poseidon Adventure; Diplomatic Courier; The Gunfighter; Kiss of Death) (born Mar. 22, 1912 – died July 1, 2009; age 97). (Karl Malden 1953 I Confess Trailer)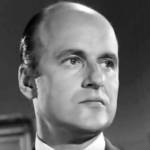 Werner Klemperer (married Kim Hamilton)
Emmy Award-winning German-American actor of stage, TV (Colonel Wilhelm Klink on Hogan's Heroes) and movies (Judgement at Nuremberg; Operation Eichmann; Houseboat; The Wrong Man; 5 Steps to Danger; The Wicked Dreams of Paula Schultz) (born Mar. 22, 1920 – died Dec. 6, 2000; age 80). Werner Klemperer died of cancer. (Werner Klemperer 1960 Thriller)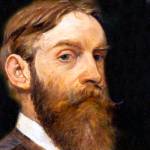 Randolph Caldecott
English artist (sculptures, paintings, illustrations, cartoonist), illustrator for newspapers, magazines (Punch), children's picture books books (The House That Jack Built; Babes in the Wood), novels, and travel books, inspiration for the Caldecott Medal for American picture books for children (born Mar. 22, 1846 – died Feb. 12, 1886; age 39). (Randolph Caldecott Self Portrait c. 1884)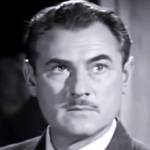 Herbert Rudley
American actor of TV (Herb Hubbard on The Mothers-In-Law; Michael Shayne; Mona McCluskey; Perry Mason; Dallas; The Rifleman; My Favorite Martian; The Beverly Hillbillies; The Californians) and movies (Rhapsody in Blue; A Walk in the Sun; The Silver Chalice) (born Mar. 22, 1910 – died Sept. 9, 2006; age 96). Herbert Rudley died of a heart attack. (Herbert Rudley 1962 Thriller)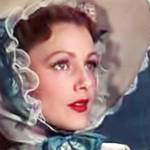 Virginia Grey (daughter of Ray Grey)
American actress of TV & films (Another Thin Man; Leather Gloves; The Naked Kiss; The Forty-Niners; Glamour Girl; Thunder Afloat; The Captain is a Lady; The Threat; Smooth as Silk; No Name on the Bullet; Tammy Tell Me True; Miraculous Journey; Secret Valley; Mexican Hayride; Jeanne Eagels) (born Mar. 22, 1917 – died July 31, 2004; age 87). (Virginia Grey 1947 Unconquered)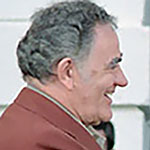 Louis L'Amour (nee Louis Dearborn LaMoore; aka Tex Burns)
American sci-fi, historical, and western fiction novelist (Hondo; The Quick and the Dead; The Shadow Riders; The Cherokee Trail; Sackett; The Broken Gun; Last of the Breed; The Haunted Mesa; Catlow; Shalako; Taggart; Kilkenny) (born Mar. 22, 1908 – died June 10, 1988; age 80). Louis L'Amour died of lung cancer. (Louis L'Amour 1983 Photo: White House/ Ronald Reagan Presidential Library)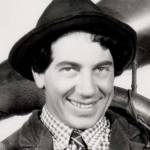 Chico Marx (nee Leonard Joseph Marx)

American musician, comedian, & actor of TV (The College Bowl), and Marx Brothers movies (A Night at the Opera; Duck Soup; Horse Feathers; Animal Crackers; Monkey Business; A Day at the Races; Room Service; At the Circus; Go West) (born Mar. 22, 1887 – died Oct. 11, 1961; age 74). Brother of Harpo, Gummo, Zeppo, & Groucho Marx. (Chico Marx Photo: Insomnia Cured Here)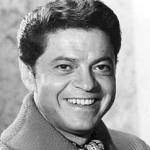 Ross Martin (nee Martin Rosenblatt)
Polish-American actor of radio, stage, TV (Artemus Gordon on The Wild Wild West; Mr. Lucky; Modern Romances; Hawaii Five-O; Fantasy Island; The Twilight Zone; Dr. Kildare; Gunsmoke; You Are There; The Web) and movies (The Ceremony; The Great Race) (born Mar. 22, 1920 – died June 23, 1981; age 86). Ross Martin died of a heart attack. (Ross Martin 1967 Photo: Arnold Carr)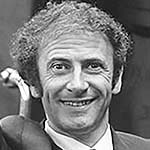 Marcel Marceau (nee Marcel Mangel)
Emmy Award-winning French mime artist, actor of stage (Bip the Clown character), TV, movies (Barbarella, Paganini; Silent Movie), and WWII French Resistance supporter (born Mar. 22, 1923 – died Sept. 22, 2007; age 84). Cause of death for Marcel Marceau is unknown. (Marcel Marceau 1962 Photo: Harry Pot / Dutch National Archives)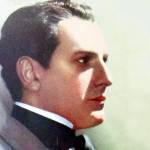 Joseph Schildkraut (ex of Elise Bartlett)
Academy Award-winning Austrian-American actor of stage, TV, silent films (Orphans of the Storm; The King of Kings; The Blue Danube), and classic movies (The Life of Emile Zola; The Diary of Anne Frank; The Man in the Iron Mask; Marie Antoinette; The Garden of Allah) (born Mar. 22, 1896 – died Jan. 21, 1964; age 67). Joseph Schildkraut died of a heart attack. (Joseph Schildkraut 1929)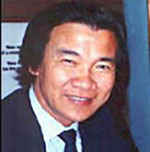 Haing S. Ngor (aka Dr. Haing Somnang Ngor)
Cambodian-American Academy Award-winning actor of TV & films, (The Killing Fields; The Iron Triangle; Vietnam, Texas; My Life; Vanishing Son TV movies), Cambodian prison camp survivor & author (A Cambodian Odyssey) (born Mar. 22, 1940 – died Feb. 25, 1996; age 55). Haing S. Ngor was murdered. (Haing S. Ngor Photo: Courtesy The Dr. Haing S. Ngor Foundation)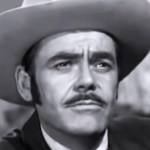 Dan Riss (nee Fredric Daniel Riss)
American actor of TV (Bonanza; Dragnet; Tales of Wells Fargo; The Californians; Perry Mason; Fury; Wagon Train; Broken Arrow; My Friend Flicka) and movies (Confidence Girl; Three Young Texans; Badman's Country; Only the Valiant; Man on Fire; Panic in the Streets; Appointment With Danger; Arctic Fury) (born Mar. 22, 1910 – died Aug. 28, 1970; age 60).  (Dan Riss 1954 The Lone Ranger)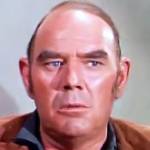 James Westerfield
American theatre producer, character actor of stage, TV (The Travels of Jaimie McPheeters; Gunsmoke; Hazel; Daniel Boone; Perry Mason; Mike Hammer; The Rifleman; The Untouchables), and movies (True Grit; A Man Called Gannon; The Proud Rebel; Lucy Gallant) (born Mar. 22, 1913 – died Sept. 20, 1971; age 58). James Westerfield died of a heart attack. (James Westerfield 1960 Bonanza)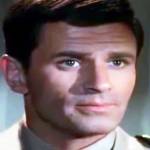 Linden Chiles (nee Truman Linden Chiles Jr.)
American actor of movies & TV (East Side/West Side; The F.B.I.; James at 16; Banacek; Santa Barbara; Barnaby Jones; Quincy M.E.; The Streets of San Francisco; The Secret Storm; Perry Mason; The Virginian; JAG; Cannon; The Bionic Woman; Ironside) (born Mar. 22, 1933 – died May 15, 2013; age 80). Linden Chiles died after a fall from his roof. (Linden Chiles 1966 12 O'Clock High)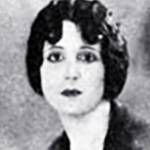 Derelys Perdue (nee Geraldine Perdue)
American dancer & silent film actress (The Newlyweds' Neighbors; The Newlyweds Camp Out; The Smiling Terror; Television George; Range of Fear; The Mystery Rider; The Gingham Girl; Where the Worst Begins; Paint and Powder; The Last Man on Earth; Untamed Youth; Blow Your Own Horn; Daytime Wives) (born Mar. 22, 1902 – died Sept. 30, 1989; age 87). (Derelys Perdue 1928)
*Images are public domain or Creative Commons licensed & sourced via Wikimedia Commons, Vimeo, or Flickr, unless otherwise noted*