April 2nd Birthdays
If you were born on April 2nd you share a famous birthday with these famous people: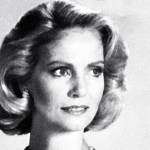 Sharon Acker is 88
Canadian actress of TV (Judith Wheeler on Texas; Helen Walling on Executive Suite; Della Street on The New Perry Mason; The Young and the Restless; Days of Our Lives; Anne of Green Gables), & films (Point Blank; Don't Let the Angels Fall; Happy Birthday to Me), born April 2, 1935. (Sharon Acker 1982: NBC)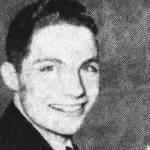 Don Jackson is 83 (nee Donald George Jackson)
World Figure Skating Hall of Fame Canadian men's figure skater, 1962 World Champion (1959 & 1960 silver medalist) who landed the first triple Lutz in international competition, 1960 Olympic bronze medalist, 4-time Canadian National Champion (1959-1962), born April 2, 1940. (Don Jackson 1962: CP)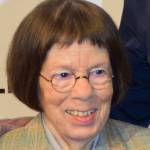 Linda Hunt is 78 (nee Lydia Susanna Hunter)
Academy Award-winning American actress of stage, TV (Hetty Lange on NCIS: Los Angeles; The Practice; Without a Trace), and movies (The Year of Living Dangerously; Dune; Silverado; Kindergarten Cop; She-Devil), born April 2, 1945. (Linda Hunt 2015 Photo: Red Carpet Report on MingleMediaTV)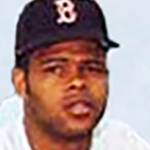 Reggie Smith is 78 (nee Carl Reginald Smith)
American pro baseball player, 7-time MLB All-Star right fielder / center fielder (Boston Red Sox – 1968 Gold Glove Award; St. Louis Cardinals; Los Angeles Dodgers – 1981 World Series Champion; San Francisco Giants), and NPB player (Yomiuri Giants) in Japan, born April 2, 1945. (Reggie Smith 1969)
Emmylou Harris is 76
Grammy Award-winning American Country Music Hall of Fame singer and songwriter (Sweet Dreams; Mister Sandman; Making Believe; Together Again; To Daddy; Boulder to Birmingham; Two More Bottles of Wine; Beneath Still Waters), born April 2, 1947. (Emmylou Harris 1979 Photo: Warner Records / Reprise)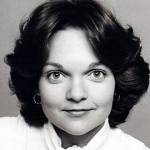 Pamela Reed is 74
American actress of stage, TV (The Home Court; Jericho; The Andros Targets; Tanner '88; Grand; NICS: Los Angeles) & movies (The Clan of the Cave Bear; The Long Riders; The Right Stuff; The Best of Times; Kindergarten Cop; Eyewitness), born April 2, 1949. (Pamela Reed 1977 The Andros Targets Photo: CBS)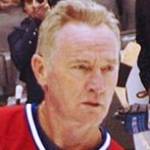 Larry Robinson is 72 ("Big Bird")
Hockey Hall of Fame Canadian NHL hockey defenceman (Montreal Canadiens, Los Angeles Kings), 10-time NHL All-Star with 6 Stanley Cup wins, and NHL coach (New Jersey Devils, Los Angeles Kings), born April 2, 1951. (Larry Robinson 2008 Photo: Horge)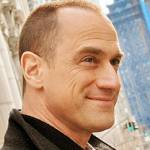 Christopher Meloni is 62
American producer (Happy!), actor of TV (Elliot Stabler on Law & Order: Special Victims Unit; Oz; 1st & Ten: The Championship; The Fanelli Boys; Misery Loves Company; NYPD Blue; Leaving L.A.; True Blood; Underground) and movies (Runaway Bride), born April 2, 1961. (Christopher Meloni 2011 Photo: vic_sf49)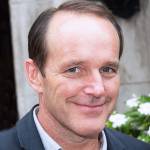 Clark Gregg is 61 (ex of Jennifer Grey)

American movie producer, director & screenwriter (What Lies Beneath; Trust Me), actor of TV (Phil Coulson on Agents of S.H.I.E.L.D.; The New Adventures of Old Christine; The West Wing), and films (In Enemy Hands; State and Main; Iron Man; Thor), born April 2, 1962. (Clark Gregg 2012 Photo: Gordon Correll)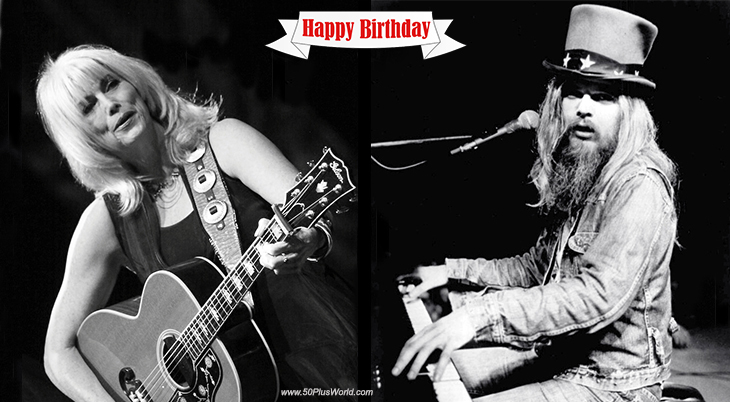 (Emmylou Harris 2011: Penguinstorm | Leon Russell 1972: Shelter Recording Company)
Happy Birthday to everyone celebrating their birthday on April 2nd!
Remember These April 2nd Famous Birthdays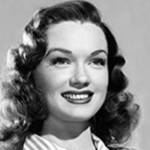 Gloria Henry
American actress of TV (Alice Mitchell on Dennis the Menace; My Little Margie) & films (Sport of Kings; Bulldog Drummond Strikes Back; The Strawberry Roan; Triple Threat; Racing Luck; Johnny Allegro; Miss Grant Takes Richmond; Riders in the Sky; Kill the Umpire; Rancho Notorious; Gang War) (born Apr. 2, 1923 – died Apr. 3, 2021; age 98). (Gloria Henry 1947 Photo: Columbia Pictures)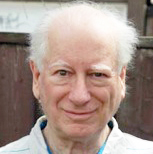 Howard Engel
Canadian CBC producer, news reporter, non-fiction author (The Man Who Forgot How to Read), mystery novelist (City of Fallen Angels; The Suicide Murders; Memory Boo; East of Suez; Murder Sees the Light; Murder on Location) (born April 2, 1931 – died July 16, 2019; age 88). Cause of death for Howard Engel is unknown.(Howard Engel 2007 Photo: Joshua Sherurcij)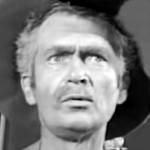 Buddy Ebsen (nee Christian Ludolf Ebsen Jr.)
American singer, dancer, and actor of stage, TV (Jed Clampett on The Beverly Hillbillies; Barnaby Jones; Northwest Passage; Matt Houston; Davy Crockett), and movies (Breakfast at Tiffany's; Sing Your Worries Away; Parachute Battalion; The Interns) (born Apr. 2, 1908 – died July 6, 2003; age 95). Buddy Ebsen died of respiratory failure. (Buddy Ebsen 1962 Photo: The Beverly Hillbillies)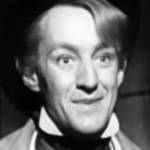 Alec Guinness (nee Alec Guinness de Cuffe; aka Sir Alec Guinness)

Tony & Academy Award-winning English actor (The Bridge on the River Kwai; Lawrence of Arabia; Doctor Zhivago; Star Wars films; Great Expectations; Kind Hearts and Coronets; The Lavender Hill Mob; A Passage to India; Our Man in Havana; The Mudlark) (born Apr. 2, 1914 – died Aug. 5, 2000; age 86). Alec Guinness died of liver cancer. (Alec Guinness 1948 Oliver Twist Trailer)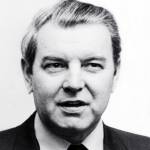 George MacDonald Fraser
English short story writer (The General Danced at Dawn)  non-fiction author (The Hollywood History of the World; The Light's on at Signpost), Flashman fiction series writer (Royal Flash), novelist (The Pyrates; Black Ajax; The Reavers), & screenwriter (The Return of the Musketeers; Red Sonja) (born Apr. 2, 1925 – died Jan. 2, 2008; age 82). (George MacDonald Fraser 1972: Jeeves)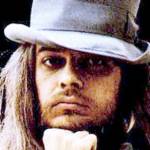 Leon Russell (nee Claude Russell Bridges)

Grammy Hall of Fame American Rock & Roll Hall of Fame singer-songwriter (Delta Lady; A Song For You; This Masquerade; Tight Rope; Lady Blue; Superstar; Stranger in a Strange Land; Back to the Island) (born Apr. 2, 1942 – died Nov. 13, 2016; age 74). Leon Russell died of heart attack and heart surgery complications. (Leon Russell 1970 Photo: Shelter Records / Billboard)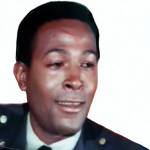 Marvin Gaye (nee Marvin Pentz Gay Jr.; "Prince of Motown")
Grammy-winning Blues, Songwriters, and Rock & Roll Halls of Fame American soul singer-songwriter (How Sweet It Is [To Be Loved By You]: I Heard It Through the Grapevine; Sexual Healing; Mercy Mercy Me; What's Going On; Let's Get It On) (born Apr. 2, 1939 – died Apr. 1, 1984; age 44). Marvin Gaye was shot by his father. (Marvin Gaye 1969 The Ballad of Andy Crocker)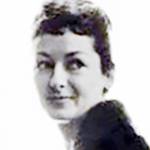 Catherine Gaskin
Irish-Australian fiction writer and romance novelist (A Falcon for a Queen; Sara Dane; The Charmed Circle; Blake's Reach; The Tilsit Inheritance; Fiona; Family Affairs; This Other Eden; All Else is Folly; Daughter of the House; The File on Devlin) (born Apr. 2, 1929 – died Sept. 6, 2009; age 80). Catherine Gaskin died of ovarian cancer. (Catherine Gaskin 1960 Photo: Doubleday & Co.)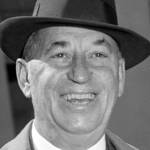 Walter Chrysler
American machinist, railroad mechanic, Automotive Hall of Fame auto executive (Buick Motor Company President), and founder of Chrysler Corporation, and thoroughbred racehorse breeder (born Apr. 2, 1875 – died Aug. 18, 1940; age 65). Cause of death for Walter Chrysler was a cerebral hemorrhage. (Walter Chrysler 1937 Photo: Harris & Ewing)
Eugen Sandow (nee Friedrich Wilhelm Muller)
Pioneering Prussian body builder & strongman competitor (muscle flexing poses, feats of strength) in film & exhibitions, Institute of Physical Culture founder, fitness trainer, & author (Sandow on Physical Training; Strength and How to Obtain It) who coined the phrase body-building (born Apr. 2, 1867 – died Oct. 14, 1925; age 58). (Eugen Sandow 1894: Morrison, Chicago)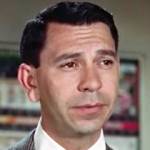 Jack Webb (nee John Randolph Webb; ex of Julie London, Jackie Loughery)
American actor of radio (The Jack Webb Show), screenwriter, producer, director, & actor of TV (Sgt. Joe Friday on Dragnet & Dragnet 1967; Adam-12; O'Hara, U.S. Treasury; 77 Sunset Strip; Project U.F.O.), and movies (Pete Kelly's Blues; He Walked By Night; Dark City; Sunset Boulevard) (born Apr. 2, 1920 – died Dec. 23, 1982; age 62). (Jack Webb 1954 Dragnet Trailer)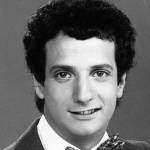 Ron Palillo (nee Ronald Gabriel Paolillo)

American voice actor, director & character actor of stage, TV (Arnold Horshack on Welcome Back, Kotter; Gary Warren on One Life to Live) and movies (Skatetown, U.S.A.; Committed; The Guardians; Dickie Roberts: Former Child Star) (born Apr. 2, 1954 – died Aug. 14, 2012; age 63). Ron Palillo died of a heart attack. (Ron Palillo 1975 Welcome Back, Kotter Photo: ABC TV)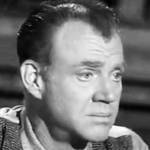 Dabbs Greer (nee Robert William Greer)
American actor of movies (The Bad and the Beautiful; Roustabout; Storm Warning) & TV (Rev. Alden on Little House on the Prairie; Gunsmoke; Picket Fences; The Ghost and Mrs. Muir; The F.B.I.; The Rifleman; Perry Mason; Bonanza; Ironside; Cannon; The Dick Van Dyke Show; Mannix) (born Apr. 2, 1917 – died Apr. 28, 2007; age 90). (Dabbs Greer 1960 Johnny Ringo)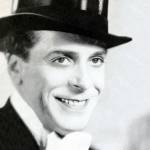 Jack Buchanan (nee Walter John Buchanan)
Scottish producer, director, singer-dancer & actor of stage, radio, TV, & films (The Band Wagon; The Gang's All Here; The Sky's the Limit; Brewster's Millions; Monte Carlo; When Knights Were Bold; Larceny Street; Break the News; Bulldog Sees It Through; Josephine and Men; The Happy Ending) (born Apr. 2, 1891 – died Oct. 20, 1957; age 66). (Jack Buchanan 1933: The World Film Encyclopedia)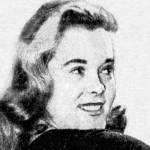 Shirley Douglas (daughter of Tommy Douglas)
Canadian actress of stage, TV (May Bailey on Wind at My Back; Street Legal, Robson Arms; Franklin) & movies (Lolita; The Wars; Dead Ringers; Shadow Dancing), American Civil Rights activist, ex-wife of Donald Sutherland, and mother of Kiefer Sutherland (born Apr. 2, 1934 – died Apr. 5, 2020; age 86). Shirley Douglas died of pneumonia complications. (Shirley Douglas 1955)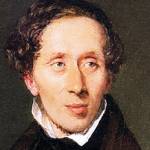 Hans Christian Andersen
Danish travelogue author (In Sweden; A Visitor to Portugal in 1866), novelist, & children's literature writer (Fairy Tales – The Little Mermaid; The Princess and the Pea; The Ugly Duckling; Thumbelina; The Emperor's New Clothes; The Snow Queen; The Red Shoes; The Wild Swans) (born Apr. 2, 1805 – died Aug. 4, 1875; age 70). (Hans Christian Andersen 1836: Christian Albrecht Jensen)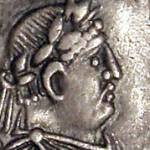 Charlemagne (aka Charles the Great; son of Pepin the Shot)
Roman Emperor, King of the Franks & Lombards; united most of central & western Europe (today's France, Spain, Portugal, Northern Italy, Austria, Belgium, Germany. Netherlands, Croatia, etc.) after the fall of the Western Roman Empire (born Apr. 2, 747 – died Jan. 28, 814; age 66). Father of Pepin the Hunchback, Louis the Pious. (Charlemagne Coin c. 812-814)
French journalist whose article J'Accuse..!  condemned the conviction of French-Jewish officer Alfred Dreyfus; Zola was convicted of criminal libel. Zola swayed public opinion and Dreyfus was exonerated; French naturalism pioneer & literary novelist (Nana; The Masterpiece; Thérèse Raquin) (born Apr. 2, 1840 – died Sept. 29, 1902) (Émile Zola 1865: Etienne Carjat)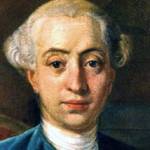 Giacomo Casanova
Italian lawyer, gambler, violinist, Freemason, spy, wit, occultist, practical joker, sexual adventurer, French state lottery trustee & bond salesman; convicted felon, prison escapee, exile, playwright, essayist, and author (Histoire de ma vie), he traveled from England to Russia (born Apr. 2, 1725 – died June 4, 1798; age 73). (Giacomo Casanova 1760: Francesco Narici)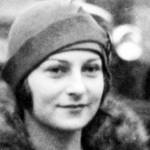 Irene Mayer Selznick (daughter of Louis B. Mayer; ex of David O. Selznick)
American socialite, Selznick International Pictures executive, theatre producer (A Streetcar Named Desire; The Chalk Garden; Bell, Book and Candle; Flight Into Egypt), and memoirist (A Private View) (born Apr. 2, 1907 – died Oct. 10, 1990; age 83). Sister of Edie Selznick Goetz; sister-in-law of Myron Selznick, daughter-in-law of Lewis J. Selznick. (Irene Mayer Selznick 1927: LoC)
*Images are public domain or Creative Commons licensed & sourced via Wikimedia Commons, Vimeo, or Flickr, unless otherwise noted*