April 2nd Birthdays
If you were born on April 2nd you share a birthday with these famous people: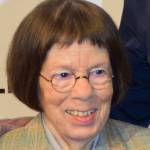 Linda Hunt is 76 (nee Lydia Susanna Hunter)
Academy Award-winning American actress of stage, TV (Hetty Lange on NCIS: Los Angeles; The Practice; Without a Trace), and movies (The Year of Living Dangerously; Dune; Silverado; Kindergarten Cop; She-Devil), born April 2, 1945. (Linda Hunt 2015 Photo: Red Carpet Report on MingleMediaTV)
Emmylou Harris is 74
Grammy Award-winning American Country Music Hall of Fame singer and songwriter (Sweet Dreams; Mister Sandman; Making Believe; To Daddy; Together Again; Two More Bottles of Wine; Beneath Still Waters) born April 2, 1947. (Emmylou Harris 1979 Photo: Warner Records / Reprise)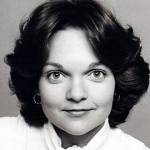 Pamela Reed is 72
American actress of stage, TV (The Home Court; Jericho; The Andros Targets; Tanner '88; Grand; NICS: Los Angeles) & movies (The Clan of the Cave Bear; The Long Riders; The Right Stuff; The Best of Times; Kindergarten Cop; Eyewitness), April 2, 1949. (Pamela Reed 1977 The Andros Targets Photo: CBS)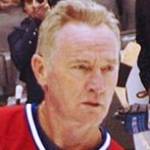 Larry Robinson is 70 ("Big Bird")
Hockey Hall of Fame Canadian NHL hockey defenceman (Montreal Canadiens, Los Angeles Kings), 10-time NHL All-Star with 6 Stanley Cup wins, and NHL coach (New Jersey Devils, Los Angeles Kings), born April 2, 1951. (Larry Robinson 2008 Photo: Horge)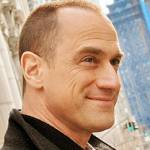 Christopher Meloni is 60 
American producer (Happy!), actor of TV (Elliot Stabler on Law & Order: Special Victims Unit; Oz; 1st & Ten: The Championship; The Fanelli Boys; Misery Loves Company; NYPD Blue; Leaving L.A.; True Blood; Underground) and movies (Runaway Bride), born April 2, 1961. (Christopher Meloni 2011 Photo: vic_sf49)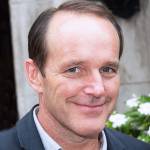 Clark Gregg is 59

American movie producer, director & screenwriter (What Lies Beneath; Trust Me), actor of TV (Phil Coulson on Agents of S.H.I.E.L.D.; The New Adventures of Old Christine; The West Wing), and films (In Enemy Hands; State and Main; Iron Man; Thor), born April 2, 1962. (Clark Gregg 2012 Photo: Gordon Correll)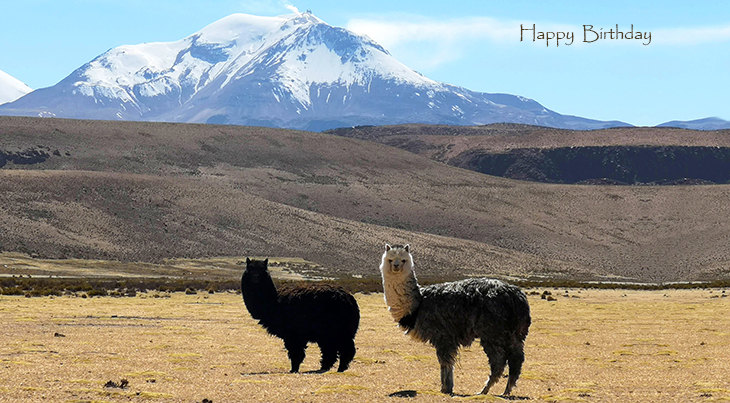 (Alpacas, Putre, Chile Photo: Mariana Proenca via Unsplash)
Happy Birthday to everyone celebrating their birthday on April 2nd!
And remembering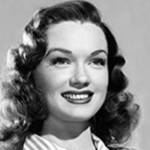 Gloria Henry
American actress of TV (Alice Mitchell on Dennis the Menace; My Little Margie) & films (Sport of Kings; Bulldog Drummond Strikes Back; The Strawberry Roan; Triple Threat; Racing Luck; Johnny Allegro; Miss Grant Takes Richmond; Riders in the Sky; Kill the Umpire; Rancho Notorious; Gang War) (born Apr. 2, 1923 – died Apr. 3, 2021; age 98). (Gloria Henry 1947 Photo: Columbia Pictures)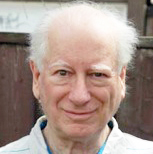 Howard Engel
Canadian CBC producer, news reporter, non-fiction author (The Man Who Forgot How to Read), mystery novelist (City of Fallen Angels; The Suicide Murders; Memory Boo; East of Suez; Murder Sees the Light; Murder on Location) (born April 2, 1931 – died July 16, 2019; age 88). Cause of death for Howard Engel is unknown.(Howard Engel 2007 Photo: Joshua Sherurcij)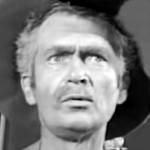 Buddy Ebsen (nee Christian Ludolf Ebsen Jr.)
American singer, dancer, and actor of stage, TV (Jed Clampett on The Beverly Hillbillies; Barnaby Jones; Northwest Passage; Matt Houston; Davy Crockett), and movies (Breakfast at Tiffany's; Sing Your Worries Away; Parachute Battalion; The Interns) (born Apr. 2, 1908 – died July 6, 2003; age 95). Buddy Ebsen died of respiratory failure. (Buddy Ebsen 1962 Photo: The Beverly Hillbillies)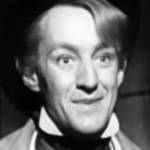 Alec Guinness (nee Alec Guinness de Cuffe; aka Sir Alec Guinness)

Tony & Academy Award-winning English actor (The Bridge on the River Kwai; Lawrence of Arabia; Doctor Zhivago; Star Wars films; Great Expectations; Kind Hearts and Coronets; The Lavender Hill Mob; A Passage to India; Our Man in Havana; The Mudlark) (born Apr. 2, 1914 – died Aug. 5, 2000; age 86). Alec Guinness died of liver cancer. (Alec Guinness 1948 Oliver Twist Trailer)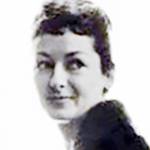 Catherine Gaskin
Irish-Australian fiction writer and romance novelist (A Falcon for a Queen; Sara Dane; The Charmed Circle; Blake's Reach; The Tilsit Inheritance; Fiona; Family Affairs; This Other Eden; All Else is Folly; Daughter of the House; The File on Devlin) (born Apr. 2, 1929. – died Sept. 6 2009; age 80). Catherine Gaskin died of ovarian cancer. (Catherine Gaskin 1960 Photo: Doubleday & Co.)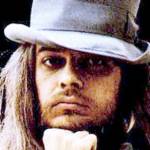 Leon Russell (nee Claude Russell Bridges)

Grammy Hall of Fame American Rock & Roll Hall of Fame singer and songwriter (Delta Lady; A Song For You; This Masquerade; Tight Rope; Lady Blue; Superstar) (born Apr. 2, 1942 – died Nov. 13, 2016; age 74). Leon Russell was recovering from a heart attack and subsequent heart surgery when he died. (Leon Russell 1970 Photo: Shelter Records / Billboard)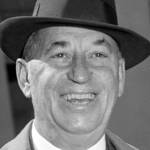 Walter Chrysler
American machinist, railroad mechanic, Automotive Hall of Fame auto executive (Buick Motor Company President), and founder of Chrysler Corporation, and thoroughbred racehorse breeder (born Apr. 2, 1875 – died Aug. 18, 1940; age 65). Cause of death for Walter Chrysler was a cerebral hemorrhage. (Walter Chrysler 1937 Photo: Harris & Ewing)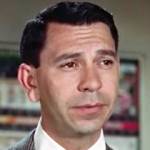 Jack Webb (nee John Randolph Webb)
American actor of radio (The Jack Webb Show), screenwriter, producer, director, & actor of TV (Sgt. Joe Friday on Dragnet & Dragnet 1967; Adam-12; O'Hara, U.S. Treasury; 77 Sunset Strip), and movies (Dragnet; Pete Kelly's Blues; Sunset Boulevard) (born Apr. 2, 1920 – died Dec. 23, 1982; age 62). Jack Webb died of a heart attack. (Jack Webb 1954 Dragnet Trailer)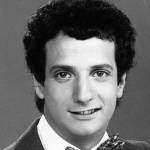 Ron Palillo (nee Ronald Gabriel Paolillo)

American voice actor, director & character actor of stage, TV (Arnold Horshack on Welcome Back, Kotter; Gary Warren on One Life to Live) and movies (Skatetown, U.S.A.; Committed; The Guardians; Dickie Roberts: Former Child Star) (born Apr. 2, 1954 – died Aug. 14, 2012; age 63). Ron Palillo died of a heart attack. (Ron Palillo 1975 Welcome Back, Kotter Photo: ABC TV)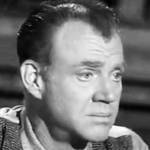 Dabbs Greer (nee Robert William Greer)
American actor of movies (The Bad and the Beautiful; Storm Warning) & TV (Little House on the Prairie; Gunsmoke; Picket Fences; The Ghost and Mrs. Muir; The F.B.I.; The Rifleman; Perry Mason; Bonanza; Ironside; Cannon; The Dick Van Dyke Show; Mannix; The Andy Griffith Show) (born Apr. 2, 1917 – died Apr. 28, 2007; age 90). (Dabbs Greer 1960 Johnny Ringo)
Shirley Douglas
Canadian actress of stage, television (May Bailey on Wind at My Back; Street Legal, Robson Arms) & movies (Lolita; The Wars; Dead Ringers), American Civil Rights activist, daughter of politician Tommy Douglas, ex-wife of Donald Sutherland, and mother of Kiefer Sutherland (born Apr. 2, 1934 – died Apr. 5, 2020; age 86). Shirley Douglas died of pneumonia complications. 
*Images are public domain or Creative Commons licensed & sourced via Wikimedia Commons, Vimeo, or Flickr, unless otherwise noted*