April 2nd Birthdays
If you were born on April 2nd you share a birthday with these famous people: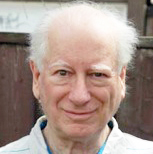 Howard Engel is 87
Canadian CBC producer, news reporter, non-fiction author (The Man Who Forgot How to Read), mystery novelist (City of Fallen Angels; The Suicide Murders; Memory Boo; East of Suez; Murder Sees the Light), and octogenarian born April 2, 1931. (Howard Engel 2007 Photo: Joshua Sherurcij)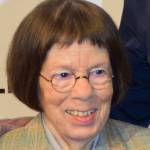 Linda Hunt is 73 (nee Lydia Susanna Hunter)
Academy Award-winning septuagenarian American actress of stage, TV (NCIS: Los Angeles; The Practice; Without a Trace), and movies (The Year of Living Dangerously; Dune; Silverado; Kindergarten Cop), born April 2, 1945. (Linda Hunt 2015 Photo: Red Carpet Report on MingleMediaTV)
Emmylou Harris is 71
Septuagenarian Grammy Award-winning American Country Music Hall of Fame singer and songwriter (Sweet Dreams; Mister Sandman; Making Believe; To Daddy; Together Again; Two More Bottles of Wine; Beneath Still Waters) born April 2, 1947. (Emmylou Harris 1979 Photo: Warner Records / Reprise)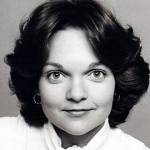 Pamela Reed is 69
American actress of stage, TV (The Home Court; Jericho; The Andros Targets; Tanner '88; Grand) & movies (The Clan of the Cave Bear; The Long Riders; The Right Stuff; The Best of Times; Kindergarten Cop; Eyewitness), and senior citizen born April 2, 1949. (Pamela Reed 1977 The Andros Targets Photo: CBS)
Larry Robinson is 66 ("Big Bird")
Canadian senior citizen, retired Hockey Hall of Fame NHL hockey defenceman (Montreal Canadiens, Los Angeles Kings), 10-time NHL All-Star with 6 Stanley Cup wins, and NHL coach (New Jersey Devils, Los Angeles Kings), born April 2, 1951. (Larry Robinson 2008 Photo: Horge)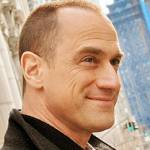 Christopher Meloni is 57 
American 55+ producer (Happy!), actor of TV (Elliot Stabler on Law & Order: Special Victims Unit; Oz; 1st & Ten: The Championship; The Fanelli Boys; Misery Loves Company; NYPD Blue; Leaving L.A.; True Blood; Underground) and movies (Runaway Bride), born April 2, 1961. (Christopher Meloni 2011 Photo: vic_sf49)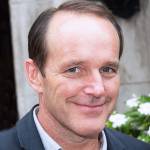 Clark Gregg is 56

55+ American movie producer, director & screenwriter (What Lies Beneath; Trust Me), actor of TV (Agents of S.H.I.E.L.D.; The New Adventures of Old Christine; The West Wing), and films (In Enemy Hands; State and Main; Iron Man; Thor), born April 2, 1962. (Clark Gregg 2012 Photo: Gordon Correll)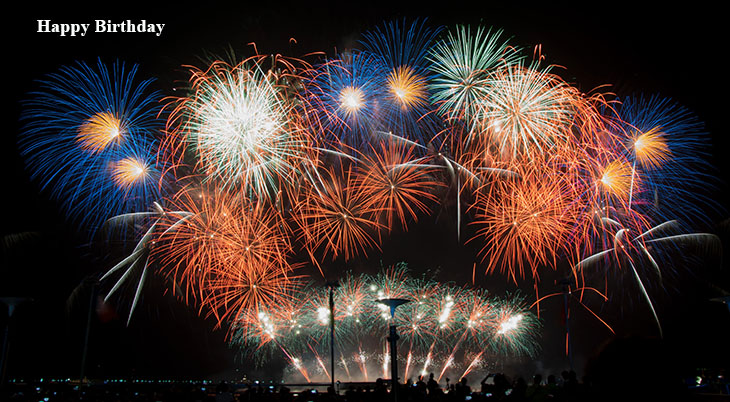 (Fireworks Photo: Vernon Raineil Cenzon via Unsplash)
Happy Birthday to everyone celebrating their birthday on April 2, 2018!
And remembering
Buddy Ebsen (nee Christian Ludolf Ebsen Jr.)
American singer, dancer, and actor of stage, TV (Jed Clampett on The Beverly Hillbillies; Barnaby Jones; Northwest Passage; Matt Houston; Davy Crockett), and movies (Breakfast at Tiffany's; Sing Your Worries Away; Parachute Battalion; The Interns) (born Apr. 2, 1908 - died July 6, 2003; age 95). Buddy Ebsen died of respiratory failure. (Buddy Ebsen 1962 Photo: The Beverly Hillbillies Screenshot)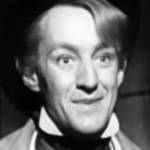 Alec Guinness (nee Alec Guinness de Cuffe; aka Sir Alec Guinness)

Tony & Academy Award-winning English actor (The Bridge on the River Kwai; Lawrence of Arabia; Doctor Zhivago; Star Wars films; Great Expectations; Kind Hearts and Coronets; The Lavender Hill Mob; A Passage to India; Our Man in Havana) (born Apr. 2, 1914 - died Aug. 5, 2000; age 86). Alec Guinness died of liver cancer. (Alec Guinness 1948 Oliver Twist Trailer Screenshot)  
Catherine Gaskin
Irish-Australian fiction writer and romance novelist (A Falcon for a Queen; Sara Dane; The Charmed Circle; Blake's Reach; The Tilsit Inheritance; Fiona; Family Affairs; This Other Eden; All Else is Folly; Daughter of the House; The File on Devlin) (born Apr. 2, 1929. - died Sept. 6 2009; age 80). Catherine Gaskin died of ovarian cancer. (Catherine Gaskin 1960 Photo: Doubleday & Co.)
Leon Russell (nee Claude Russell Bridges)

Grammy Hall of Fame American Rock & Roll Hall of Fame singer and songwriter (Delta Lady; A Song For You; This Masquerade; Tight Rope; Lady Blue; Superstar) (born Apr. 2, 1942 - died Nov. 13, 2016; age 74). Leon Russell was recovering from a heart attack and subsequent heart surgery when he died. (Leon Russell 1970 Photo: Shelter Records / Billboard)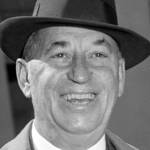 Walter Chrysler
American machinist, railroad mechanic, Automotive Hall of Fame auto executive (Buick Motor Company President), and founder of Chrysler Corporation, and thoroughbred racehorse breeder (born Apr. 2, 1875 - died Aug. 18, 1940; age 65). Cause of death for Walter Chrysler was a cerebral hemorrhage. (Walter Chrysler 1937 Photo: Harris & Ewing)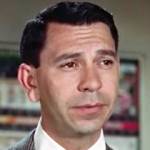 Jack Webb (nee John Randolph Webb)
American actor of radio (The Jack Webb Show), screenwriter, producer, director, & actor of TV (Sgt. Joe Friday on Dragnet & Dragnet 1967; Adam-12; O'Hara, U.S. Treasury; 77 Sunset Strip), and movies (Dragnet; Pete Kelly's Blues; Sunset Boulevard) (born Apr. 2, 1920 - died Dec. 23, 1982; age 62). Jack Webb died of a heart attack. (Jack Webb 1954 Dragnet Trailer Screenshot)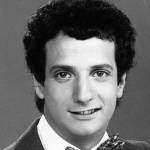 Ron Palillo (nee Ronald Gabriel Paolillo)

American voice actor, director & character actor of stage, TV (Arnold Horshack on Welcome Back, Kotter; Gary Warren on One Life to Live) and movies (Skatetown, U.S.A.; Committed; The Guardians; Dickie Roberts: Former Child Star) (born Apr. 2, 1954 - died Aug. 14, 2012; age 63). Ron Palillo died of a heart attack. (Ron Palillo 1975 Welcome Back, Kotter Photo: ABC TV)
*Images are public domain or Creative Commons licensed & sourced via Wikimedia Commons, Vimeo, or Flickr, unless otherwise noted*