March 10th Birthdays
If you were born on March 10th you share a celebrity birthday with these famous people: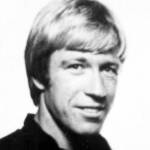 Chuck Norris is 83 (nee Carlos Ray Norris; brother of Aaron Norris)
American producer, screenwriter, martial artist, & actor of TV (Cordell Walker on Walker, Texas Ranger & Sons of Thunder) and movies (The Way of the Dragon; Lone Wolf McQuade; Missing in Action; The Expendables 2;The Delta Force), born March 10, 1940. (Chuck Norris 1976 Photo: Alan Light)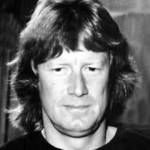 Dean Torrence is 83
Grammy Hall of Fame American rock singer with rock & roll duo Jan and Dean (Baby Talk; Surf City; Drag City; The Little Old Lady from Pasadena; Dead Man's Curve), and Grammy Award-winning album cover graphic designer, born March 10, 1940. (Dean Torrence 1983 Photo: Entertainment Tonight)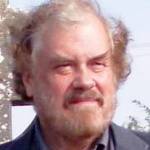 Peter Tremayne is 79 (nee Peter Berresford Ellis)
English biographer, historian, non-fiction writer (Celtic Inheritance), and novelist (Absolution By Murder; Shroud for the Archbishop; Dracula, My Love; The Monk Who Vanished; and Sister Fidelma historical mysteries) born March 10, 1943. (Peter Berresford Ellis 2006 Photo: Maggietolderlund)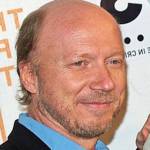 Paul Haggis is 70
Canadian director, producer, and screenwriter of TV (Walker, Texas Ranger; Due South; The Facts of Life) and movies (Crash; Million Dollar Baby; Flags of Our Fathers; Casino Royale; Letters from Iwo Jima; Quantum of Solace; In the Valley of Elah), born March 10, 1953. (Paul Haggis 2007: David Shankbone)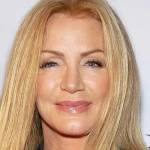 Shannon Tweed is 66 (married Gene Simmons)
Canadian model (1982 Playboy Playmate of the Year) and actress of TV (Falcon Crest; Days of Our Lives; Fly by Night) & movies (Indecent Behavior; Detroit Rock City; Lethal Woman; White Cargo; No Contest), born March 10, 1957. (Shannon Tweed 2007 Photo: © Glenn Francis, www.PacificProDigital.com)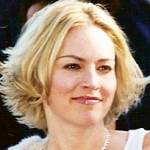 Sharon Stone is 65 (ex of Phil Bronstein; ex-partner of Willam MacDonald)
American model and actress of TV (Bay City Blues; War and Remembrance; Ratched) and movies (Basic Instinct; Total Recall; Year of the Gun; The Quick and the Dead; Casino; King Solomon's Mines; Cold Creek Manor; Bobby; Broken Flowers), born March 10, 1958. (Sharon Stone 2002 Photo: Georges Biard)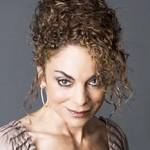 Jasmine Guy is 61
American dancer and actress of TV (Whitney Gilbert on A Different World; Dead Like Me; The Vampire Diaries; Fame; K. C. Undercover; Superstition; The Quad) and film (Harlem Nights; The Substitute Spy; Diamond Men; Dying on the Edge), born March 10, 1962. (Jasmine Guy 2010 Photo: Igitcha)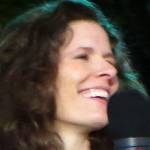 Edie Brickell is 57 (married Paul Simon)
American folk-rock singer & songwriter, founder of Edie Brickell & The New Bohemians and The Gaddabouts (What I Am; Circle; Little Miss S.; Like to Get to Know You [Paul Simon duet]; Pretty Little One [Steve Martin and Steep Canyon Rangers]), born March 10, 1966. (Edie Brickell 2013 Photo: Rachel Kramer)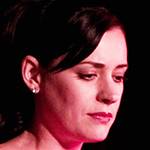 Paget Brewster is 54
American voice over artist & actress of TV (Emily Prentiss on Criminal Minds; Friends; Huff; Dan Vs.; Community; American Dad!; Andy Richter Controls the Universe; Grandfathered) and movies (The Witch Files; The Specials; Let's Talk About Sex), born March 10, 1969. (Paget Brewster 2009 Photo: Jonathan Reilly)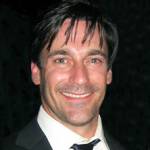 Jon Hamm is 52 (nee Jonathan Daniel Hamm)
American producer & actor of TV (Don Draper on Mad Men; Inspector Nate Basso on The Division; Providence; 30 Rock) and films (The Town; Stolen; Million Dollar Arm; The Day the Earth Stood Still; Richard Jewell; Howl; Friends With Kids; We Were Soldiers), born March 10, 1971. (Jon Hamm 2008 Photo: Rachel Sklar)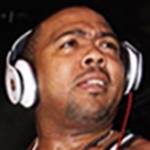 Timbaland is 51 (nee Timothy Zachary Mosley; cousin of Pharrell Williams)
American record producer and singer in duets with other artists (Give It To Me – Nelly Furtado, Justin Timberlake; Promiscuous – Nelly Furtado; 4 Minutes – Madonna & Justin Timberlake; The Way I Are – Keri Hilson), born March 10, 1972. (Timbaland 2010 Photo: English Wikipedia user SpiceFatale, GFDL)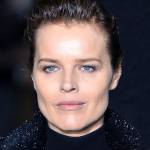 Eva Herzigová is 50 (ex of Tico Torres)
Czech fashion supermodel (Wonderbra; Louis Vuitton; Victoria's Secret; Versace; Dior; Giorgio Armani), magazine cover girl (Sports Illustrated, Vogue, Elle, Allure), and film actress (Modigliani; Just for the Time Being), born March 10, 1973. (Eva Herzigová 2019 Photo: Christopher Macsurak)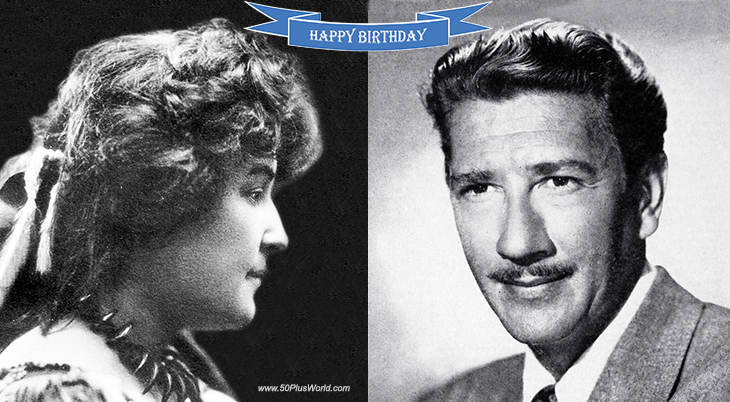 (E. Pauline Johnson 1900s: Archives of Ontario | Richard Haydn 1951)
Happy Birthday to everyone celebrating their birthday on March 10th!
Remember These March 10th Famous Birthdays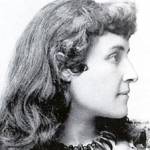 E. Pauline Johnson (nee Emily Pauline Johnson)
Native Canadian Mohawk poetry writer and performer (The Song My Paddle Sings; Ojistoh; A Cry From an Indian Wife; The White Wampum; Flint and Feather; In the Shadows; Canadian Born; As Red Men Die; When George Was King and Other Poems) (born Mar. 10, 1861 – died Mar. 17, 1913; age 51). Pauline Johnson died of breast cancer. (E. Pauline Johnson 1879 Photo: Cochran)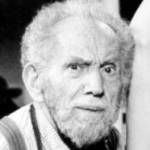 Sam Jaffe (nee Shalom Jaffe; married Bettye Ackerman)
American Academy Award-winning blacklisted actor of films (The Asphalt Jungle; Ben-Hur; Gunga Din; Lost Horizon; Bedknobs and Broomsticks; The Great Bank Robbery; The Scarlet Empress; 13 Rue Madeleine; The Accused) & TV (Dr. David Zorba on Ben Casey) (born Mar. 10, 1891 – died Mar. 24, 1984; age 93). Sam Jaffe died of cancer. (Sam Jaffe 1972 Love, American Style: ABC TV)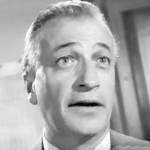 Cec Linder
Polish-Canadian character actor of TV (The Secret Storm; The Edge of Night; Quatermass and the Pit; Seaway; One Life to Live; Encounter; Seeing Things; Night Heat) and in movies (The Verdict; Goldfinger; Lolita; Flaming Frontier; Age of Innocence; SOS Pacific) (born Mar. 10, 1921 – died Apr. 10, 1992; age 71). Cec Linder died of emphysema complications. (Cec Linder 1965 Seaway)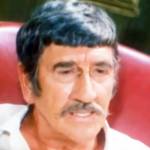 Richard Haydn (nee George Richard Haydn)

English director & actor of radio, TV & films (The Sound of Music; Clarence the Cross-Eyed Lion; Five Weeks in a Balloon; Please Don't Eat the Daisies; The Merry Widow; Young Frankenstein; The Emperor Waltz; Forever Amber; Mutiny on the Bounty; Mr. Music; Miss Tatlock's Millions) (born Mar. 10, 1905 – died Apr. 25, 1985; age 80). Richard Haydn died of a heart attack.  (Richard Haydn 1971)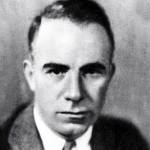 Gregory La Cava 
American film animator, director of silent movies (Running Wild; Feel My Pulse; Let's Get Married) & classic films (My Man Godfrey; Stage Door; Gallant Lady; Primrose Path; Fifth Avenue Girl; Unfinished Business; What Every Woman Knows; She Married Her Boss; Private Worlds; Bed of Roses; Smart Woman) (born Mar. 10, 1892 – died Mar. 1, 1952; age 59). (Gregory La Cava 1926)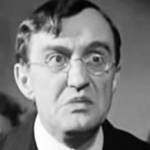 Barry Fitzgerald (nee William Joseph Shields; brother of Arthur Shields)
Academy Award-winning Irish actor (Going My Way; San Francisco Docks; And Then There Were None; The Naked City; The Quiet Man; Bringing Up Baby; Ebb Tide; The Dawn Patrol; The Saint Strikes Back; Full Confession; The Story of Seabiscuit; The Long Voyage Home; The Sea Wolf) (born Mar. 10, 1888 – died Jan. 14, 1961; age 72). (Barry FItzgerald 1941 How Green Was My Valley)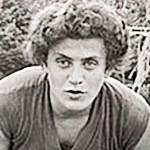 Irina Press (sister of Tamara Press)

Ukrainian-Russian track and field world-record setting and Olympic 2-time gold medal athlete (1960 Rome Olympics 80 m hurdles; 1964 Tokyo Olympic Games pentathlon), head of the Moscow Committee of Physical Culture and Sports (born Mar. 10, 1939 – died Feb. 21, 2004; age 64). Cause of death for Irina Press is unknown. (Irina Press 1960 Photo: Mondadori Publishers)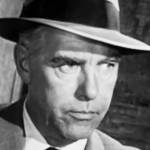 Warner Anderson
American actor of TV (Lt. Ben Guthrie on The Lineup; Matthew Swain on Peyton Place; The Doctor) and movies (Rio Conchos; My Reputation; Destination Moon; Armored Command; A Lawless Street; Objective, Burma!; Destination Tokyo; The Yellow Tomahawk) (born Mar. 10, 1911 – died Aug. 26, 1976; age 65). Warner Anderson died of cancer. (Warner Anderson 1958 The Lineup Trailer)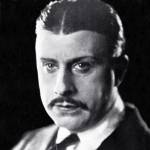 Stuart Holmes (nee Joseph Liebchen; father of Phillips Holmes)
American sculptor, actor of silent movies (North Star; Paint and Powder; The Four Horsemen of the Apocalypse; Tess of the D'Urbervilles; East Lynne), & 100s of classic films (Are We Civilized; Trailin' West; Murder By An Aristocrat; Belle of the Nineties; The Ghost and Mrs. Muir; Devil's Island) (born March 10, 1884 – died Dec. 29, 1971; age 87). (Stuart Holmes 1919 Photo: Motion Picture News)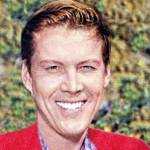 Adam Kennedy (nee Jack Kennedy)
American novelist, actor & writer of TV (Brock Hayden on The Doctors; Dion Patrick on The Californians; Crossroads; Gunsmoke) and films (The Dove; The Domino Principle; Men in War; Bailout at 43,000; Until They Sail; Raise the Titanic), WWII USAF veteran, & stage actor in France (born Mar. 10, 1922 – died Oct. 16, 1997; age 75). (Adam Kennedy 1958: TV Radio Mirror)
*Images are public domain or Creative Commons licensed & sourced via Wikimedia Commons, Vimeo, or Flickr, unless otherwise noted*