October 30th Birthdays
If you were born on October 30th, you share a celebrity birthday with these famous people: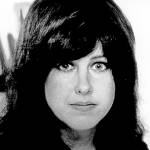 Grace Slick (nee Grace Barnett Wing; ex-partner of Paul Kantner)

American songwriter, lead singer of Rock & Roll Hall of Fame band Jefferson Airplane, Starship, and solo artist (White Rabbit; We Built This City; Somebody to Love; Sara; Nothing's Gonna Stop Us Now; Count on Me; Runaway; It's Not Enough), born October 30, 1939. (Grace Slick 1977: C. J. Strauss & Co.)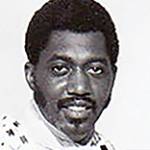 Otis Williams (nee Otis Miles Jr.; "Big Daddy")
American songwriter, producer, & baritone singer with Rock & Roll Hall of Fame vocal group The Temptations (Papa Was a Rollin' Stone; My Girl, I Can't Get Next to You; I Ain't Got Nothing; This Guy's in Love With You), born October 30, 1941. Ex-fiance of Patti LaBelle. (Otis Williams 1971: Gordy Records)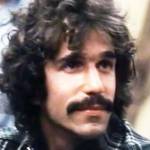 Henry Winkler (cousin of Richard Belzer)
Emmy Award-winning American author, producer (MacGyver) and actor of TV (Fonzie on Happy Days; Arrested Development; Sy Mittleman on Children's Hospital; Hank Zipzer; Royal Pains; Barry; Another World), and movies (Night Shift; Heroes), born October 30, 1945. (Henry Winkler 1975 Katherine)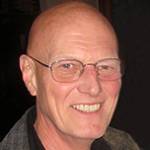 Chris Slade (nee Christopher Rees)
Welsh rock musician and drummer for Tom Jones, Uriah Heep, David Gilmour, The Firm, Manfred Mann's Earth Band, and Rock & Roll Hall of Fame band AC/DC (Thunderstruck; Moneytalks; Are You Ready), born October 30, 1946. (Chris Slade 2008 Photo: Philip Nelson)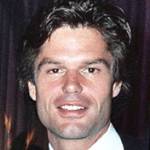 Harry Hamlin (married Lisa Rinna)
American actor of TV (Michael Kuzak on L.A. Law; Veronica Mars; Movie Stars; Mad Men; Shameless; Army Wives) & films (Clash of the Titans; Making Love; Under Investigation), born October 30, 1951. Ex of Laura Johnson, Nicollette Sheridan; ex-partner of Ursula Andress. (Harry Hamlin 1987: Alan Light)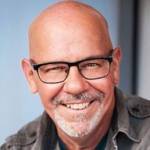 Charles Martin Smith
American movie screenwriter, director (Dolphin Tale; The Snow Walker), and actor (Never Cry Wolf; American Graffitti; The Untouchables; The Buddy Holly Story; Starman; Fifty/Fifty; The Final Cut; Fuzz), born October 30, 1953. (Charles Martin Smith Photo: Farrah Aviva / Courtesy Charles Martin Smith)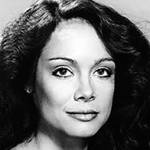 Shanna Reed (nee Shanna Herron; married Terrence O'Hara)
American actress of TV (Polly Cooper McGillis on Major Dad; Terry Decker on Texas; The Colbys; For Love and Honor; 1st and Ten: The Championship; I Had Three Wives; The Trouble With Larry; Heartbeat) and movies (The Banker; The Night Caller), born October 30, 1955. (Shanna Reed 1963 Photo)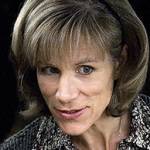 Juliet Stevenson
English actress of stage, TV (The Legends of Treasure Island; The Village), and movies (Bend It Like Beckham; Mona Lisa Smile; Emma; Truly Madly Deeply; The Secret Rapture; Infamous; Being Julia; Nicholas Nickleby), born October 30, 1956. (Juliet Stevenson 2008 Photo: Liam Daniel / Kindle Entertainment)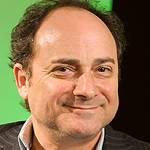 Kevin Pollak (ex of Lucy Webb)
American impressionist, comedian, producer, screenwriter, host & actor of movies (A Few Good Men; Hostage; Grumpy Old Men; The Usual Suspects; House Arrest; She's All That) and TV (Kevin Pollak's Chat Show; Mom; The Drew Carey Show, born October 30, 1958. (Kevin Pollak 2008 Photo: Amy Puzia)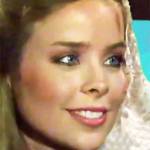 Kristina Wagner (nee Kristina Kay Crump; ex of Jack Wagner)
American actress of TV (Felicia Jones Scorpio on General Hospital since 1983; When Calls the Heart), movies (The Storyteller; A Low Down Dirty Shame), film producer, screenwriter & director (Children of Internment), born October 30, 1962. (Kristina Wagner 1986 General Hospital Promo: ABC)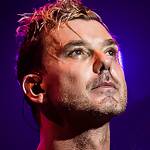 Gavin Rossdale (ex of Gwen Stefani)
English songwriter, singer solo (Love Remains the Same; Adrenaline), with Bush (Comedown; Glycerine; Swallowed; Baby Come Home; The Chemicals Between Us; Afterlife), and film actor (Constantine; The Game of Their Lives), born October 30, 1965. (Gavin Rossdale 2016 Photo: Justin Higuchi)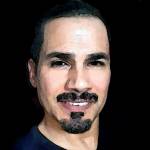 Franky G (nee Frank Gonzales)
American producer and actor of television (Poncho on Power; Jonny Zero; Smith) and films (Saw II; The Italian Job; Wonderland; The Devil's Tomb; Confidence; Dead Man Down; 36 Saints; Manito; Fists of Love; Gun Hill Road; Lost Cat Corona), born October 30, 1965. (Franky G Painting: A. Hamilton)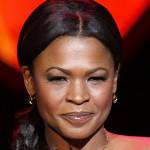 Nia Long
American actress of TV (Third Watch; NCIS: Los Angeles; House of Lies; The Fresh Prince of Bel-Air; Guiding Light; The Cleveland Show; Judging Amy; Empire) and movies (The Best Man; Made in America; Love Jones; Soul Food; Big Momma's House), born October 30, 1970. (Nia Long 2009 The Heart Truth)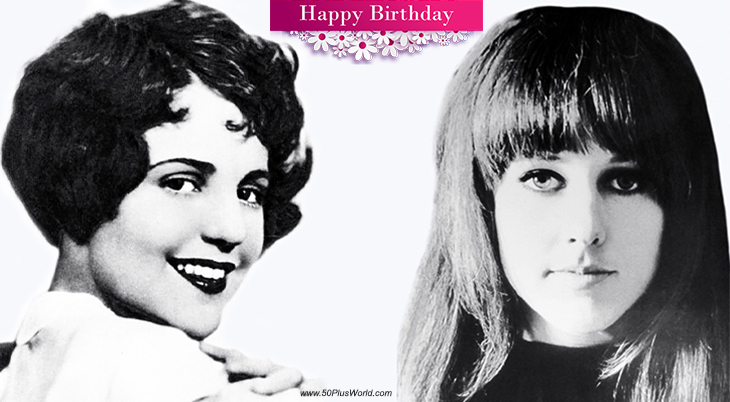 (Sue Carol 1931: Preston Duncan | Grace Slick 1967)
Happy Birthday to everyone celebrating their birthday on October 30th!
Remember These October 30th Famous Birthdays
Diego Maradona ("The Golden Boy")
Argentinian soccer (football) player (Argentinos Juniors; Barcelona; Napoli; Argentina national team captain – 1986 & 1990 World Cup Champs), FIFA Player of the 20th Century (tied with Pele), and football team manager (born Oct. 30, 1960 – died Nov. 25, 2020; age 60. Diego Maradona died of a heart attack after brain surgery. (Diego Maradona 1987-'88 Photo)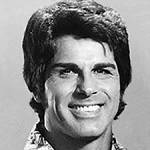 Dick Gautier (nee Richard Gautier; ex of Barbara Stuart)
American caricaturist, comedian, singer, character & voice over actor of stage, TV  (Hymie on Get Smart; When Things Were Rotten; Mr. Terrific; Here We Go Again; Honeymoon Suite; Love, American Style), and movies (Ensign Pulver; The Naked Truth) (born Oct. 30, 1931 – died Jan. 13, 2017; age 85). Cause of death for Dick Gautier is unknown. (Dick Gautier 1972 Photo: ABC TV)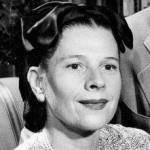 Ruth Gordon (nee Ruth Gordon Jones; married Garson Kanin)

Emmy & Oscar-winning American playwright, screenwriter (The Actress; Pat & Mike; Adam's Rib), and actress (Rosemary's Baby; Maxie; Inside Daisy Clover; Harold and Maude; Every Which Way But Loose; The Trouble With Spies) (born Oct. 30, 1896 – died Aug. 28, 1985; age 88). Ex-partner of Jed Harris. Ruth Gordon died after a stroke. (Ruth Gordon 1946: Eileen Darby / Graphic House)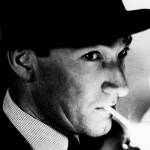 Ed Lauter (nee Edward Matthew Lauter Jr.)
American actor of TV (ER; How the West Was Won; BJ and the Bear; Shameless; Streets of San Francisco) and movies (The Longest Yard; Trouble With the Curve; Farewell, My Love; French Connection II; Breakheart Pass; Death Wish 3; Under Investigation; Cujo; Seabiscuit) (born Oct. 30, 1938 – died Oct. 16, 2013; age 74). Ed Lauter died of mesothelioma. (Ed Lauter 1975 Photo: MGM)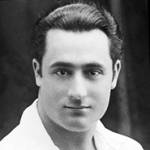 Charles Atlas (nee Angelo Siciliano; aka Bruno Veroni)
Italian-American exercise and body-building expert, the '97-pound weakling' commercial spokesperson, "The World's Most Perfectly Developed Man" and founder of Charles Atlas Ltd. "Dynamic Tension" fitness programs (born Oct. 30, 1892 – died July 17, 1972; age 80). Charles Atlas had diabetes before he died. (Charles Atlas c 1920 Photo)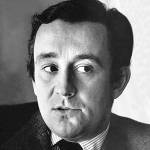 Louis Malle (married Candice Bergen) 
French movie producer, screenwriter, and director (Pretty Baby; Atlantic City; Crackers; Alamo Bay; Viva Maria!; The Lovers; A Very Private Affair; Damage; The Thief of Paris; My Dinner With Andre; Vanya on 42nd Street; Lacombe, Lucien; Au revoir les enfants) (born Oct. 30, 1932 – died Nov. 23, 1995; age 63). Louis Malle died of lymphoma. (Louis Malle 1966 Photo; Camera Press)
Bruce Cowling
American actor of movies (The Painted Hills; Ambush; The Battle at Apache Pass; A Lady Without Passport; The Stratton Story; To Hell and Back; Battleground; Gun Belt; Song of the Thin Man; Devil's Doorway) and TV (The Loretta Young Show) (born Oct. 30, 1919 – died Aug. 22, 1986; age 66). Cause of death for Bruce Cowling is unknown. (Bruce Cowling 1951 Cause for Alarm!)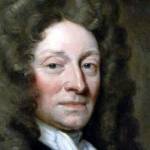 Christopher Wren (aka Sir Christopher Wren)
British Royal Society co-founder & President, astronomer, mathematician, physicist, researcher, inventor (weather clock; telescope, etc.), politician (MP), & English Baroque style architect (St. Paul's Cathedral; Old Royal Naval College; King's House, Winchester; Greenwich Hospital) (born Oct. 30, 1632 – died Mar. 8, 1723; age 90). (Christopher Wren 1711: Godfrey Kneller)
Ruth Hussey (aka Ruth March)
American film actress (I, Jane Doe; The Philadelphia Story; The Uninvited; The Lady Wants Mink; The Great Gatsby; Flight Command; Tennessee Johnson; Northwest Passage; H.M. Pulham, Esq.; The Facts of Life; Susan and God; Louisa; Tender Comrade; The Women) (born Oct. 30, 1911 – died Apr. 19, 2005; age 93). Ruth Hussey died after an appendectomy. (Ruth Hussey 1943 Photoplay)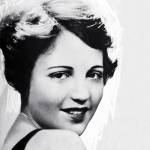 Sue Carol (married Alan Ladd; mother of David Ladd, Alana Ladd)
American talent agent, actress of silent films (The Cohens and the Kellys in Paris; Skyscraper) & classic movies (The Air Circus; Graft; Captain Swagger; The Golden Calf; Girls Gone Wild; Fox Movietone Follies of 1929; The Exalted Flapper; The Lone Star Ranger; Secret Sinners) (born Oct. 30, 1906 – died Feb. 4, 1982; age 75). Ex of Nick Stuart. Stepmother of Alan Ladd Jr. (Sue Carol 1928)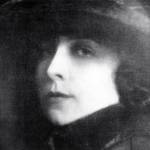 Dorothy Phillips (nee Dorothy Gwendolyn Strible; married Allen Holubar)
American film actress (Her Dad the Constable; Hell Morgan's Girl; A Doll's House; The Heart of Humanity; Once to Every Woman; The World's a Stage; Every Man's Wife; The Sporting Chance; The Gay Deceiver; Upstage; The Jazz Cinderella; Remember), leading lady of Francis X. Bushman, William Stowell, Lon Chaney (born Oct. 30, 1889 – died Mar. 1, 1980; age 90). (Dorothy Phillips 1921)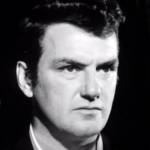 William Campbell (ex of Judith Exner)
American actor of TV (Jerry Austin on Cannonball; Perry Mason; The Loretta Young Show; Combat!; Star Trek; Emergency!; Gunsmoke; Adam-12; Medical Center) and movies (Running Wild; Portrait in Terror; Backlash; Hush…Hush, Sweet Charlotte) (born Oct. 30, 1923 – died Apr. 28, 2011; age 87). Cause of death for William Campbell is unknown. (William Campbell 1963 Dementia 13)
*Images are public domain or Creative Commons licensed & sourced via Wikimedia Commons, Vimeo, YouTube, or Flickr, unless otherwise noted*