January 26th Birthdays
If you were born on January 26th you share a birthday with these famous people: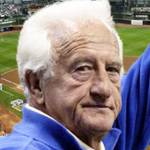 Bob Uecker is 84 (nee Robert George Uecker)
Retired National Baseball Hall of Fame MLB baseball catcher (Milwaukee Braves; St. Louis Cardinals; Philadelphia Phillies; Atlanta Brave), Milwaukee Brewers MLB radio play-by-play announcer, and octogenarian senior citizen born January 26, 1934. (Bob Uecker 2008 Photo: John)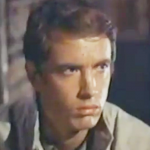 Scott Glenn is 77 (nee Theodore Scott Glenn)
Septuagenarian American actor on TV (The Edge of Night; The Leftovers), and movies (The Right Stuff, The Hunt for Red October, Silverado, Nashville; Urban Cowboy, Silence of the Lambs; Backdraft; Training Day; The Bourne Ultimatum), born January 26, 1941. (Scott Glenn 1966 Hawk Screenshot)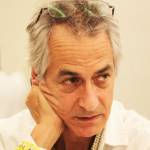 David Strathairn is 69
Emmy Award-winning American actor on stage, TV (Search for Tomorrow; The Days and Nights of Molly Dodd), movies (Eight Men Out; A League of Their Own; The Firm; Good Night, and Good Luck; Iceman; The Bourne Legacy), and senior citizen born January 26, 1949. (David Strathairn 2011 Photo: Keith McDuffee)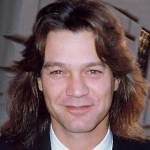 Eddie Van Halen is 63 (nee Edward Lodewijk van Halen)
60+ Dutch-American guitarist, songwriter, and founding member of rock band Van Halen (Jump; Why Can't This Be Love; When It's Love; [Oh] Pretty Woman; Black and Blue; Poundcake; Runaround; Top of the World), born January 26, 1955. (Eddie Van Halen 1993 Photo: Alan Light)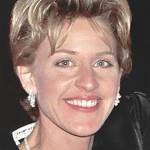 Ellen DeGeneres is 60
Emmy Award-winning American 60+ stand-up comedian, comedic & voice actress, and host on TV (Ellen: The Ellen DeGeneres Show; The Ellen Show; Open House; American Idol) and movies (Finding Nemo; Finding Dory; Mr. Wrong), born January 26, 1958. (Ellen DeGeneres 1994 Photo: Alan Light)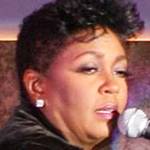 Anita Baker is 65
Grammy Award-winning 60+ retired American singer-songwriter (I Apologize; Caught Up in the Rapture; Sweet Love; Angel; Ain't No Need to Worry; Giving You the Best That I Got; Body and Soul; When You Love Someone duet), born January 26, 1958. (Anita Baker 2008 Photo: MC2 Erica R. Gardner USN)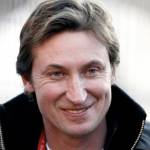 Wayne Gretzky is 57 ("The Great One")

Retired Canadian Hockey Hall of Fame NHL (Edmonton Oilers, Los Angeles Kings, St. Louis Blues, New York Rangers) & WHA (Indianapolis Racers) hockey player, winner of 9x Hart Trophy & 10x Art Ross Trophy, born January 26, 1951. (Wayne Gretzky 2006 Photo: kris krüg)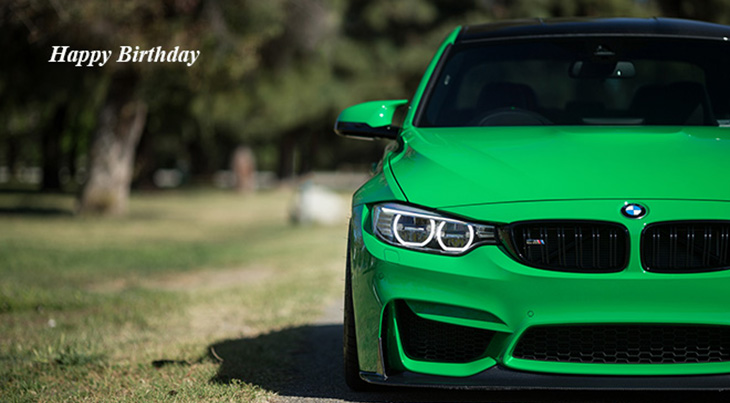 (Photo: Adel Ben via Unsplash)
Happy Birthday to everyone celebrating their birthday on January 26, 2018!
And remembering
Emmy and Academy Award-winning American actor on TV & in movies (The Color of Money; The Hustler; Cool Hand Luke; The Long Hot Summer; Butch Cassidy & the Sundance Kid; The Sting; The Verdict; Absence of Malice; Hud) (born Jan. 26, 1925 - died Sept. 26, 2008; age 83). Paul Newman died of lung cancer. (Paul Newman Photo: Insomnia Cured Here | Flickr SRR)
General Douglas MacArthur
American five-star General of the Army, veteran of World War I and World War II, Field Marshall of the Philippine Army awarded Medal of Honor (born Jan. 26, 1880 - Apr. 5, 1964; age 84). Cause of death for General Douglas MacArthur was biliary cirrhosis. (General Douglas MacArthur 1945 Photo: US Army)    
Anne Jeffreys (nee Annie Jeffreys Carmichael)
American actress of TV (Topper, General Hospital; Finder of Lost Loves; Love That Jill; Falcon Crest; Baywatch; Port Charles; The Delphi Bureau) & movies (Dick Tracy; Trail Street; Riff-Raff) (born Jan. 26, 1923. - died Sept. 27, 2017; age 94). Cause of death for Anne Jeffreys is unknown. (Anne Jeffreys 1946 Dick Tracy vs. Cueball Screenshot)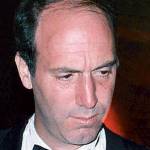 Gene Siskel (nee Eugene Kal Siskel)
American journalist and "best of the year" film critic for newspapers (Chicago Tribune), and on TV with fellow Chicago Sun-Times movie critic Roger Ebert (Sneak Previews; At the Movies; Siskel & Ebert & the Movies) (born Jan. 26, 1946 - died Feb. 20, 1999; age 53). Gene Siskel had brain cancer and died from surgery complications. (Gene Siskel 1989 Photo: Maartenschrijft)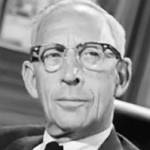 Charles Lane (nee Charles Gerstle Levison)
American character actor on stage, TV (Petticoat Junction; The Lucy Show; The Beverly Hillbillies; Soap), and 250+ movies (Teacher's Pet; The 30 Foot Bride of Candy Rock; The Crooked Road; The Ugly Dachshund; Elley Queen, Master Detective) (born Jan. 26, 1905 - died July 9, 2007; age 102). Charles Lane died of natural causes. (Charles Lane 1963 Petticoat Junction Screenshot)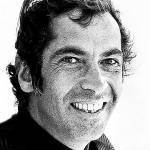 Roger Vadim (nee Roger Vadim Plemiannikov)
French artist, actor (Rich and Famous; Into the Night), author, movie producer, screenwriter, and director (...And God Created Woman; Barbarella; Love on a Pillow; Pretty Maids All in a Row; Don Juan [Or If Don Juan Were a Woman]; Blood and Roses) (born Jan. 26, 1928 - Feb. 11, 2000; age 72). Cause of death for Roger Vadim was cancer. (Roger Vadim c. 1970 Photo: RR Auction)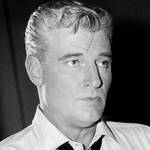 William Hopper (nee William deWolf Hopper Jr.)
American actor on stage, TV (Paul Drake on Perry Mason) & in movies (Good-bye, My Lady; Rebel Without a Cause; The Bad Seed; Track of the Cat; Mystery House; The Adventurous Blonde; Pride of the Blue Grass; Robber's Roost; Ladies Must Live) (born Jan. 26, 1915 - died Mar. 6, 1970; age 55). William Hopper died of pneumonia. (William Hopper 1959 Perry Mason Photo: CBS Television) 
*Images are public domain or Creative Commons licensed & sourced via Wikimedia Commons, Vimeo, or Flickr, unless otherwise noted*