January 26th Birthdays
If you were born on January 26th you share a celebrity birthday with these famous people: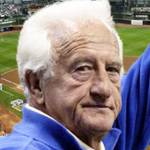 Bob Uecker (nee Robert George Uecker)
National Baseball Hall of Fame American professional baseball player, MLB catcher (Milwaukee Braves; St. Louis Cardinals; Philadelphia Phillies; Atlanta Brave), and Milwaukee Brewers MLB radio play-by-play announcer, born January 26, 1934. (Bob Uecker 2008 Photo: John)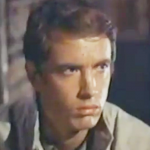 Scott Glenn (nee Theodore Scott Glenn)
American actor of TV (The Edge of Night; The Leftovers; Ironside) and movies (The Right Stuff, The Hunt for Red October, Silverado, Nashville; Urban Cowboy, Silence of the Lambs; Backdraft; Secretariat; The Bourne Ultimatum; Freedom Writers; Apocalypse Now), born January 26, 1941. (Scott Glenn 1966 Hawk)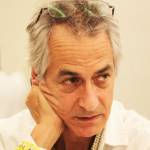 David Strathairn 
Emmy Award-winning American actor of TV (Search for Tomorrow; The Days and Nights of Molly Dodd), & movies (Eight Men Out; A League of Their Own; The Firm; Good Night, and Good Luck; The Bourne Legacy; Lincoln; Fracture), born January 26, 1949. (David Strathairn 2011 Photo: Keith McDuffee)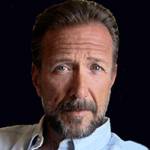 Walt Willey
American stand-up comedian & actor of stage, TV (Jackson Montgomery on All My Children; Joe Novak on Ryan's Hope; Another World; The City; The Edge of Night; Tainted Dreams), and movies (CHARACTERz; Butcher the Bakers), born January 26, 1955. (Walt Willey Photo: Courtesy www.WaltWilleyWorld.com)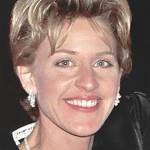 Ellen DeGeneres (married Portia de Rossi)
Emmy-winning American actress, voice over actress, & host of TV (Ellen: The Ellen DeGeneres Show; The Ellen Show; Open House; American Idol) & films (Finding Nemo; Finding Dory; Mr. Wrong), born January 26, 1958. Ex-partner of Anne Heche, Alexandra Hedison. (Ellen DeGeneres 1994: Alan Light)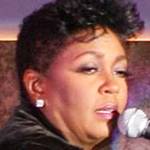 Anita Baker 
Grammy Award-winning American singer-songwriter (I Apologize; Caught Up in the Rapture; Sweet Love; Angel; Ain't No Need to Worry; Giving You the Best That I Got; Body and Soul; When You Love Someone duet; Just Because), born January 26, 1958. (Anita Baker 2008 Photo: MC2 Erica R. Gardner USN)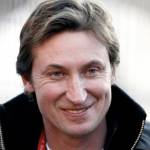 Wayne Gretzky ("The Great One"; married Janet Jones)

Hockey Hall of Fame Canadian pro hockey player, NHL centre (Edmonton Oilers, Los Angeles Kings, St. Louis Blues, New York Rangers) & WHA (Indianapolis Racers), 9x Hart & 10x Art Ross Trophy winner, born January 26, 1961. Brother of Keith & Brent Gretzky. (Wayne Gretzky 2006: kris krüg)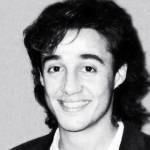 Andrew Ridgeley 
English guitarist, backing vocalist & songwriter with George Michael in the pop duo Wham! (Careless Whisper; Wake Me Up Before You Go-Go; Freedom; Last Christmas; Everything She Wants; I'm Your Man; The Edge of Heaven) and author, born January 26, 1963. (Andrew Ridgeley c. 1980s: Louise Palanker)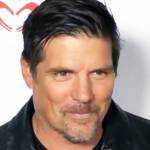 Paul Johansson (son of Earl Johnson)
American-Canadian actor of TV (Dan Scott on One Tree Hill; Greg Hughes on Santa Barbara; Lonesome Dove: The Series; Beverly Hills, 90210; Highlander: The Raven; Mad Men; Van Helsing) and movies (Hooded Angels; Novel Romance; Soapdish), born January 26, 1964. (Paul Johansson 2016: Hollywood to You)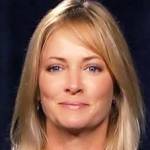 Cathy Podewell (nee Catherine Ann Podewell)
American actress of TV (Cally Harper Hewing on Dallas; Earth Angel; Growing Pains; Lady Blue; Valerie; Walker, Texas Ranger; Murder, She Wrote; Guns of Paradise) and feature films (Night of the Demons; Beverly Hills Brats), born January 26, 1964. (Cathy Podewell Photo: by Permission of Cathy Podewell)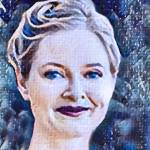 Allison Hossack
Canadian actress of TV (Olivia Matthews on Another World; Hope Island; Cobra; Reaper; Robson Arms; Kingdom Hospital; Falcon Beach; Profit; Da Vinci's Inquest; The Killing; Jake and the Kid; Heartland) & movies (White Light; Dangerous Intentions), born January 26, 1965. (Allison Hossack Painting: A. Hamilton)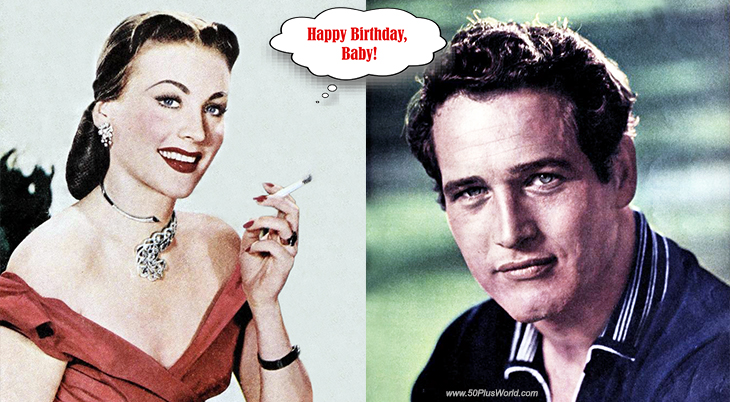 (Anne Jeffreys 1951 Camel Ad | Paul Newman 1956)
Happy Birthday to everyone celebrating their birthday on January 26th!
Remember These January 26th Famous Birthdays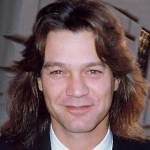 Eddie Van Halen (nee Edward Lodewijk van Halen; ex of Valerie Bertinelli)
Rock and Roll Hall of Fame Dutch-American guitarist & songwriter of Van Halen (Jump; Why Can't This Be Love; When It's Love; [Oh] Pretty Woman; Black and Blue; You Really Got Me; Runnin' With the Devil) (born Jan. 26, 1955 – died Oct. 6, 2020; age 65). Father of Wolfgang Van Halen. Eddie Van Halen died of throat cancer. (Eddie Van Halen 1993: Alan Light)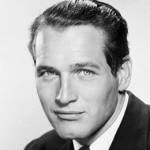 Paul Newman (married Joanne Woodward)
Emmy & Oscar-winning American actor of TV & Films (The Color of Money; The Hustler; Cool Hand Luke; The Long Hot Summer; Mr. & Mrs. Bridge; Butch Cassidy & the Sundance Kid; The Sting; The Verdict; Absence of Malice; Cat on a Hot Tin Roof; Hud; The Silver Chalice) (born Jan. 26, 1925 – died Sept. 26, 2008; age 83). Paul Newman died of lung cancer. (Paul Newman 1958 Photo)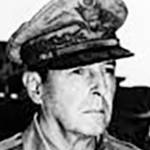 General Douglas MacArthur (son of Arthur MacArthur Jr.)
Five-star American General of the Army, veteran of World War I and World War II, Field Marshall of the Philippine Army awarded Medal of Honor, 7-time Silver Stars, & 2-time Distinguished Service Cross (born Jan. 26, 1880 – Apr. 5, 1964; age 84). General Douglas MacArthur died of biliary cirrhosis. (General Douglas MacArthur 1945 Photo: US Army)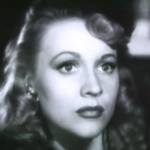 Anne Jeffreys (nee Annie Jeffreys Carmichael; married Robert Sterling)
American actress of TV (Marion Kerby on Topper, Amanda Barrington on General Hospital & Port Charles; Bright Promise; Finder of Lost Loves; Love That Jill; Falcon Crest; Empire State Building Murders) & movies (Trail Street; Riff-Raff; Dillinger; Nevada; Wagon Tracks West) (born Jan. 26, 1923 – died Sept. 27, 2017; age 94). Step-mother of Tisha Sterling. (Anne Jeffreys 1945 Dick Tracy)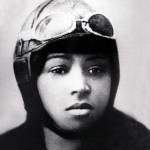 Bessie Coleman (nee Elizabeth Coleman; "Queen Bess")
National Women's, Aviation, and International Air & Space Halls of Fame American civilian aviation pilot (1st black woman & 1st Native American licensed pilot with an international aviation license from the Fédération Aéronautique Internationale), air show exhibition pilot (aerial stunt flying) (born Jan. 26, 1892 – died Apr. 30, 1926; age 34). (Bessie Coleman 1921)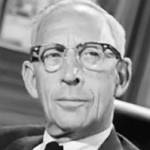 Charles Lane (nee Charles Gerstle Levison)
American actor of TV (The Lucy Show; The Beverly Hillbillies; Soap; Bewitched; Dennis the Menace), and 250+ movies (Teacher's Pet; The 30 Foot Bride of Candy Rock; The Crooked Road; The Ugly Dachshund; Ellery Queen, Master Detective; The Ghost and Mr. Chicken; Arsenic and Old Lace) (born Jan. 26, 1905 – died July 9, 2007; age 102). (Charles Lane 1963 Petticoat Junction)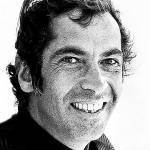 Roger Vadim (nee Roger Vadim Plemiannikov)
French artist, actor (Rich and Famous; Into the Night), author, movie producer, screenwriter, and director (…And God Created Woman; Barbarella; Love on a Pillow; Pretty Maids All in a Row; Don Juan [Or If Don Juan Were a Woman]; Blood and Roses; Night Games) (born Jan. 26, 1928 – Feb. 11, 2000; age 72). Ex of Brigitte Bardot, Jane Fonda. (Roger Vadim c. 1970 Photo: RR Auction)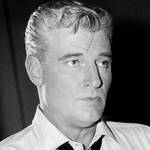 William Hopper (nee William deWolf Hopper Jr.; ex of Jane Gilbert)
American actor of TV (Paul Drake on Perry Mason) & films (Good-bye, My Lady; Rebel Without a Cause; The Bad Seed; Track of the Cat; Mystery House; Pride of the Blue Grass; Robber's Roost) (born Jan. 26, 1915 – died Mar. 6, 1970; age 55). Son of DeWolf Hopper & Hedda Hopper. William Hopper died of pneumonia. (William Hopper 1959 Perry Mason: CBS TV)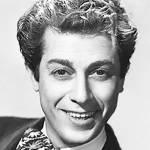 Vito Scotti (nee Vito Giusto Scozzari)
American actor of TV (The Flying Nun; To Rome with Love; Mike Hammer; Columbo; The Deputy; Gilligan's Island; Barefoot in the Park; Zorro; The Twilight Zone; The Rifleman; The Addams Family; Batman; Who's the Boss?) and movies (The Godfather; Cactus Flower) (born Jan. 26, 1918 – died June 5, 1996; age 78). Vito Scotti died of lung cancer. (Vito Scotti 1953 Life with Luigi Photo: CBS)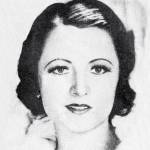 Jill Esmond (daughter of Henry V. Esmond; ex of Laurence Olivier)
English stage & movie actress (State's Attorney; Thirteen Women; The BAndit of Sherwood Forest; Private Information; A Man Called Peter; Ladies of the Jury; Is My Face Red?; My Pal Wolf; The Pied Piper; Night People; Private Information; Escape; Journey for Margaret; Random Harvest; The White Cliffs of Dover) (born Jan. 26, 1908 – died July 28, 1990; age 82). (Jill Esmond 1932: Bachrach)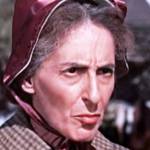 Dorothy Neumann (nee Dorothea Neumann; aka Dorothy Newman)
American actress of TV (Hank; The Andy Griffith Show; Gunsmoke; Adam-12; Perry Mason; Dr. Kildare; Bachelor Father; Mannix; Thriller) & movies (Sorry, Wrong Number; Get Yourself a College Girl; The Ten Commandments; Hot Rod Gang) (born Jan. 26, 1914 – died May 20, 1994; age 80). Dorothy Neumann died of pulmonary complications.(Dorothy Neumann 1960 Bonanza)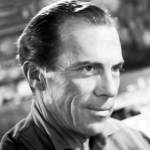 Dennis Moore (nee Dennis Meadows; aka Denny Meadows)
American character actor of TV (The Lone Ranger; Death Valley Days; Dragnet; Bat Masterson; The Life and Legend of Wyatt Earp; Laramie; The Cisco Kid; Fury; U.S. Marshal; Buffalo Bill, Jr.) and movies (The Master Key; The Lone Rider in Cheyenne) (born Jan. 26, 1908 – died Mar. 1, 1964; age 56). Dennis Moore died of rheumatic heart disease. (Dennis Moore 1958 Tombstone Territory)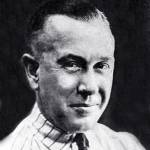 Alf J. Goulding (nee Alfred John Goulding)
Australian vaudeville & film actor, screenwriter, & director (Excuse Me; Hey, Pop!; A Chump at Oxford; Buzzin' Around; How've You Bean?; A Torch Tango; My Girl Sally; A Night at the Biltmore Bowl; Tuned Out; His Bridal Sweet; Hansel and Gretel; On the Jump) (born Jan. 26, 1885 – Apr. 25, 1972; age 87). Alf Goulding died of pneumonia. (Alf Goulding 1922 Photo: Century Film Company)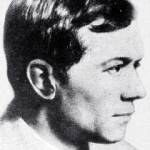 Arthur William Brown ("Brownie")
Illustrators Hall of Fame Canadian commercial artist, illustrator of newspapers (The Hamilton Spectator), magazines (Saturday Evening Post; Photoplay; Redbook; College Humor; Collier's; Cosmopolitan), stories & book covers (Sinclair Lewis; Rose Franken;  F. Scott Fitzgerald), and posters (WWI; YMCA; movies) (born Jan. 26, 1881 – d. 1966). (Arthur William Brown 1929)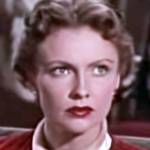 Joan Leslie
American actress of stage and movies (Flight Nurse; The Skipper Surprised His Wife; Cinderella Jones; Janie Gets Married; Rhapsody in Blue; Sergeant York; High Sierra; Two Thoroughbreds; The Great Mr. Nobody; Thieves Fall Out; The Male Animal; Yankee Doodle Dandy; The Wagons Roll at Night; The Hard Way) (born Jan. 26, 1925 – died Oct. 12, 2015; age 90). (Joan Leslie 1954 Jubilee Trail)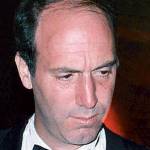 Gene Siskel (nee Eugene Kal Siskel)
American journalist and "best of the year" film critic for newspapers (Chicago Tribune), and on TV with fellow Chicago Sun-Times movie critic Roger Ebert (Sneak Previews; At the Movies; Siskel & Ebert & the Movies) (born Jan. 26, 1946 – died Feb. 20, 1999; age 53). Gene Siskel had brain cancer and died from surgery complications. (Gene Siskel 1989 Photo: Maartenschrijft)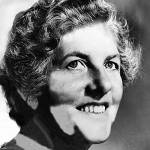 Baroness Maria Augusta Von Trapp (nee Maria Augusta Kutschera)
Austria-Hungarian nun who later married Georg Ritter Von Trapp, became stepmother to his 7 children & authored The Story of The Trapp Family Singers (1949), inspiration for films The Trapp Family (1956) & The Sound of Music (1965) (born Jan. 26, 1905 – died Mar. 28, 1987; age 82). Maria Von Trapp died of heart failure. (Maria Von Trapp 1956 Photo: AP Wirephoto)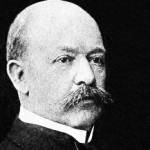 B. F. Keith (nee Benjamin Franklin Keith)
American circus hawker (P.T. Barnum), pioneering vaudeville & stage impresario with Edward Franklin Albee II, founder of B.F. Keith Circuit of movie theatres (Biograph & Edison films) in Eastern and Midwestern U.S, later Radio-Keith-Orpheum (RKO) (born Jan. 26, 1846 – died Mar. 26, 1914; age 68). (B.F. Keith 1924 Photo: N.V.A. Souvenir)
Josephine Dillon (ex of Clark Gable; sister of Enrica Clay Dillon)
American stage actress, acting teacher, drama coach, & mentor (Clark Gable; Bruce Cabot; Gary Cooper, Rita Hayworth, Linda Darnell, Donna Reed), Portland Little Theatre &  The Dillon Stock Company founder, author (Modern Acting: A Guide for Stage, Screen, and Radio) (born Jan. 26, 1884 – died Nov. 11, 1971; age 87). (Josephine Dillon 1931: Sergis Alberts)
*Images are public domain or Creative Commons licensed & sourced via Wikimedia Commons, Vimeo, Picryl, or Flickr, unless otherwise noted*