September 18th Birthdays
If you were born on September 18th you share a birthday with these famous people:
Robert Blake
is 86 (nee Michael James Gubitosi; aka Mickey Gubitosi)
Octogenarian American actor (Det. Tony Baretta on Baretta; The Richard Boone Show; Hell Town; Alfalfa's Double / Our Gang films; Tucson Raiders / Red Ryder films; In Cold Blood; PT 109; Mokey; Tell Them Willie Boy is Here; Pork Chop Hill), born September 18, 1933. (Robert Blake 1966 12 O'Clock High)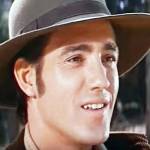 Jimmie Rodgers is 86 (nee James Frederick Rodgers)

American singer (Honeycomb; Kisses Sweeter Than Wine; Secretly; Oh-Oh, I'm Falling in Love Again), host & actor of TV (The Folk World of Jimmie Rodgers) and movies (Back Door to Hell), and octogenarian born September 18, 1933. (Jimmie F. Rodgers 1961 The Little Shepherd of Kingdom Come)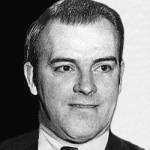 Scotty Bowman is 86 (nee William Scott Bowman)
Octogenarian Canadian retired hockey coach for Team Canada (1976 Canada Cup gold) and the NHL (Buffalo Sabres; St. Louis Blues), with 9 Stanley Cup wins (Montreal Canadiens; Pittsburgh Penguins; Detroit Red Wings), born September 18, 1933. (Scotty Bowman 1970 Photo: UPI)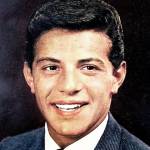 Frankie Avalon is 79 (nee Francis Thomas Avallone)
Septuagenarian American 1950s teen idol, singer (Venus; Why; Just Ask Your Heart) and actor (Grease; Jamboree!; The Alamo; Beach Party; Voyage to the Bottom of the Sea; Beach Blanket Bingo; Sail a Crooked Ship) born September 18, 1940. (Frankie Avalon 1962 Photo: New York Sunday News) 
David Forsyth is 72

American TV director (General Hospital), actor of TV (John Hudson on Another World; Hogan McCleary on Search for Tomorrow; T. J. Canfield on Texas; Jim Thomasen on All My Children; Burke Donovan on As The World Turns; One Life to Live), movies (The End of the Bar), and photographer, born September 18, 1947.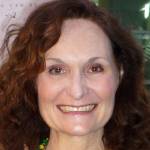 Beth Grant is 70
American actress of TV (Beverly on The Mindy Project; Delta; Coach; Jericho), films (Speed; Love Field; Dance With Me; Donnie Darko; Pearl Harbor; Rock Star; The Rookie; Little Miss Sunshine; The Boyfriend School), and senior born September 18, 1949. (Beth Grant 2010 Photo: Greg Hernandez)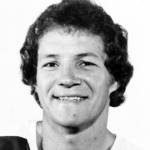 Darryl Sittler is 69
Hockey Hall of Fame Canadian senior, retired professional hockey player, and NHL centre (Toronto Maple Leafs captain; Philadelphia Flyers, Detroit Red Wings) who scored the most points in a single game (1976), born September 18, 1950. (Darryl Sittler 1970s Photo: Toronto Maple Leafs)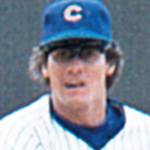 Ryne Sandberg is 60 ("Ryno")

National Baseball Hall of Fame 60+ American MLB second baseman (Chicago Cubs 1982-1997), 1984 National League MVP, 10-time All-Star with 9 Gold Glove & 7 Silver Slugger Awards, later Philadelphia Phillies manager born September 18, 1959. (Ryne Sandberg 1984 Photo: Kirk Bravender / Cubs)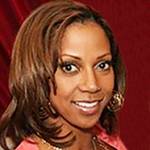 Holly Robinson Peete is 55 (nee Holly Elizabeth Robinson)
Fifty-plus American host & actress of TV (Officer Judy Hoffs on 21 Jump Street; Vanessa Russell on Hangin' with Mr. Cooper; Malena Ellis on For Your Love; The Talk; Mike & Molly), movies (Howard the Duck), and author (My Brother Charlie), born September 18, 1964. (Holly Robinson 2007 Photo: Bruce)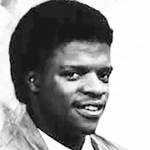 Ricky Bell is 52 (nee Ricardo Bell; "Slick")
American 50+ R&B singer with New Edition (Candy Girl; Hit Me Off;  Cool It Now; If It Isn't Love; I'm Still in Love with You; Mr. Telephone Man; Earth Angel) and Bell Biv DeVoe (Poison; Do Me!; The Best Things in Life Are Free; Gangsta), born September 18, 1967. (Ricky Bell 1986 New Edition Photo: MCA)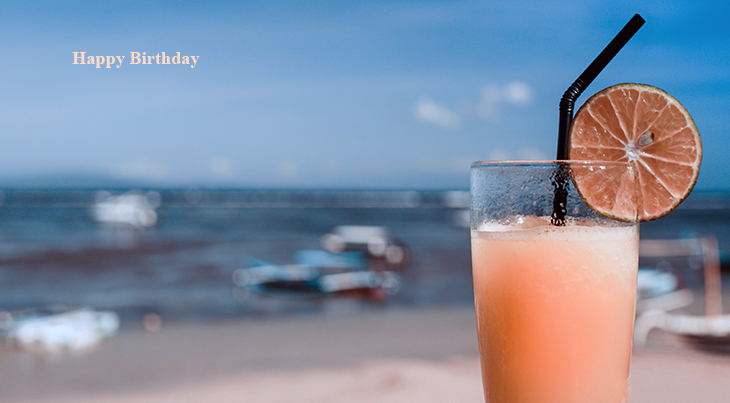 (Fruity Cocktail Drink on the Beach Photo: Artem Bali via Unsplash)
Happy Birthday to everyone celebrating their birthday on September 18th!
And remembering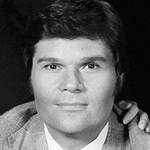 Fred Willard (nee Frederick Charles Willard)
American comedian, host & actor of TV (Jerry Hubbard on Fernwood Tonight & America 2-Night; Real People; Everybody Loves Raymond; Modern Family; Mad About You; The Bold and the Beautiful), movies (Silver Streak; This is Spinal Tap; Best in Show) (born Sept. 18, 1939 – died May 18, 2020; age 86). Fred Willard died of natural causes. (Fred Willard 1976 Photo: NBC)
Greta Garbo (nee Greta Lovisa Gustafsson)
Reclusive "I want to be alone" Swedish-American 1920-1930s movie star (Anna Christie; Romance; Camille; Ninotchka; Flesh and the Devil; Mata Hari; Grand Hotel; The Painted Veil; Anna Karenina; The Mysterious Lady; Two-Faced Woman) (born Sept. 18, 1905 – died Apr. 15, 1990; age 84). Greta Garbo died of renal failure and pneumonia. (Greta Garbo c. 1930 Photo: RH Louise)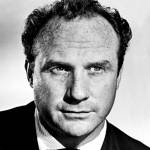 Jack Warden (nee Jack Warden Lebzelter Jr.)

Emmy Award-winning American actor of TV (Lt. Mike Haines on N.Y.P.D.; Crazy Like a Fox; Jigsaw John; The Bad News Bears; Route 66; Naked City) and movies (Heaven Can Wait; Run Silent Run Deep; Shampoo; The Thin Red Line; All the President's Men; The Presidio) (born Sept. 18, 1920 – died July 19, 2006; age 85). Jack Warden died of kidney & heart failure. (Jack Warden 1950s Photo)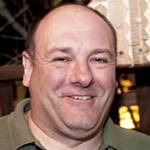 James Gandolfini (nee James Joseph Gandolfini Jr.)
Emmy Award-winning American character actor of stage, TV (Tony Soprano on The Sopranos) and movies (Get Shorty; Enough Said; 8MM; The Juror; Crimson Tide; True Romance; The Mexican) (born Sept. 18, 1961 – died June 19, 2013; age 51). James Gandolfini died of a heart attack. (James Gandolfini 2010 Photo: Mass. Comm. Spclst Chad J. McNeeley / DoD)
Rossano Brazzi

Italian movie star (South Pacific; Three Coins in the Fountain; The Barefoot Contessa; Summertime; Interlude; Light in the PIazza; Rome Adventure; Kean; Little Women; Bullet for Stefano; The Italian Job; The Great Waltz; It Happens in Roma) (born Sept. 18, 1916 – died Dec. 24, 1994; age 78). Rossano Brazzi died of a neural virus. (Rossano Brazzi 1949 Little Women Trailer)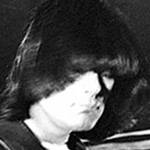 Dee Dee Ramone (nee Douglas Glenn Colvin)
Rock & Roll Hall of Fame American punk rock musician, singer & songwriter for The Ramones (I Wanna Be Sedated; Do You Wanna Dance?; Baby, I Love You; Sheena is a Punk Rocker; Rockaway Beach; Do You Remember Rock 'n' Roll Radio?) (born Sept. 18, 1951 – died June 5, 2002; age 50). Dee Dee Ramone died of a heroin overdose. (Dee Dee Ramone 1977 Photo: Michael Markos)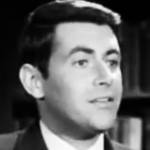 Jack Mullaney
American actor of TV (Ensign O'Toole; My Living Doll; It's About Time; The Ann Sothern Show) and movies (South Pacific; Spinout; Kiss Them For Me; The Honeymoon Machine; All the Fine Young Cannibals; The Absent Minded Professor; The Vintage) (born Sept. 18, 1929 – died June 27, 1982; age 52). Jack Mullaney died of a stroke. (Jack Mullaney 1961 Thriller)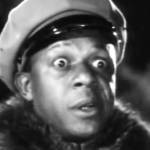 Eddie "Rochester" Anderson (nee Edmund Lincoln Anderson)
American comedic actor of radio, TV (Rochester on The Jack Benny Program), & movies (The Green Pastures; You Can't Cheat an Honest Man; Cabin in the Sky; Birth of the Blues; The Meanest Man in the World; What's Buzzin', Cousin?) (born Sept. 18, 1905 – died Feb. 28, 1977; age 71). Eddie "Rochester" Anderson died of heart disease. (Eddie "Rochester" Anderson 1941 Topper Returns)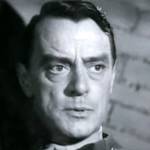 Harry Townes
American actor of stage, TV (Knots Landing; Simon & Simon; Gunsmoke; Quincy M.E.; Perry Mason; The Fugitive; Bonanza; Rawhide; Falcon Crest; Climax!; The Felony Squad; Mr. Novak; Tarzan; The Twilight Zone; Ironside; Thriller), and movies (Fitzwilly) (born Sept. 18, 1914 – died May 23, 2001; age 86). Cause of death for Harry Townes is unknown. (Harry Townes 1965 12 O'Clock High)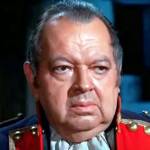 Leon Askin (nee Leon Aschkenasy)
Austrian character actor of stage, TV (General Burkhalter on Hogan's Heroes; The Charles Farrell Show; My Favorite Martian; The Man from U.N.C.L.E.) and movies (Road to Bali; Desert Legion; South Sea Woman; Knock on Wood; Valley of the Kings; Do Not Disturb) (born Sept. 18, 1907 – died June 3, 2005; age 97). Leon Askin died of natural causes. (Leon Askin 1969 Daniel Boone)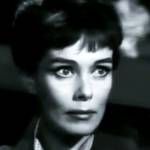 Phyllis Kirk (nee Phyllis Kirkegaard)
American actress of TV (Nora Charles on The Thin Man; The Errol Flynn Theatre; Climax!) and movies (River Beat; The Sad Sack; House of Wax; The Iron Mistress; Canyon Crossroads; City After Midnight; Crime Wave; Thunder Over the Plains; Two Weeks with Love) (born Sept. 18, 1927 – died Oct. 19, 2006; age 79). Phyllis Kirk died of a cerebral aneurysm. (Phyllis Kirk 1960 Zane Grey Theater)
*Images are public domain or Creative Commons licensed & sourced via Wikimedia Commons, Vimeo, or Flickr, unless otherwise noted*