March 15th Birthdays
If you were born on March 15th you share a birthday with these famous people: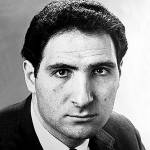 Judd Hirsch is 86
Emmy Award-winning American actor of stage, television (Alan Eppes on Numb3rs; Alex Reiger on Taxi; Delvecchio; John Lacey on Dear John), and movies (Ordinary People; A Beautiful Mind; Teachers; Without a Trace; Independence Day), born March 15, 1935. (Judd Hirsch 1967 Photo)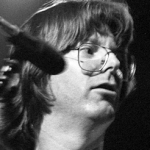 Phil Lesh is 82 (nee Philip Chapman Lesh)
American Rock & Roll Hall of Fame bass guitarist, singer, songwriter, and founding member of the Grateful Dead (Touch of Grey; Box of Rain; Unbroken Chain; Foolish Heart; Hell in a Bucket), born March 15, 1940. (Phil Lesh 1976 Photo: David Gans)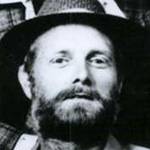 Mike Love is 80 (nee Michael Edward Love)

American Rock & Roll Hall of Fame singer and songwriter for the Beach Boys (Kokomo; Fun, Fun, Fun; Surfin' U.S.A.; Surfer Girl; Little Deuce Coupe; I Get Around; Help Me, Rhonda; Barbara Ann; Sloop John B; Good Vibrations), born March 15, 1941. (Mike Love 1981 Photo: Caribou Records)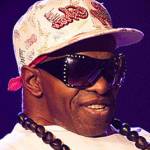 Sly Stone is 78 (nee Sylvester Stewart)
American Rock & Roll Hall of Fame musician, producer, and singer-songwriter with Sly and the Family Stone (Everyday People; Hot Fun in the Summertime; Thank You; Family Affair; Dance to the Music), born March 15, 1943. (Sly Stone 2007 Photo: Chris Hakkens)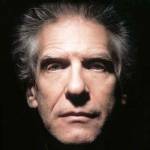 David Cronenberg is 78 (aka The Baron of Blood)
Canadian author, actor (Nightbreed; Alias Grace), movie producer, screenwriter, and director (Dead Ringers; The Dead Zone; The Fly; A History of Violence; Eastern Promises; Crash; Maps to the Stars; Cosmopolis; Fast Company) born March 15, 1943. (David Cronenberg 2011 Photo: FICG.mx) 
Lynda La Plante is 78 (nee Lynda Titchmarsh)
English actress (Z Cars; Coronation Street; The Doctors), TV screenwriter and producer (The Kids from 47A; Widows; The Governor), mystery novelist, author of the Jane Tennison and Anna Travis series (Prime Suspect; Above Suspicion; Bella Mafia, Prime Suspect; Trial and Retribution series; Civvies; Royal Flush), born March 15, 1943.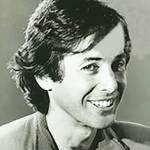 Ry Cooder is 74 (nee Ryland Peter Cooder)
Grammy Award-winning American film score composer (Trespass), singer, songwriter (Little Sister; Crazy 'Bout an Automobile; Gypsy Woman; Quicksand), slide guitarist, and producer (Buena Vista Social Club) born March 15, 1947. (Ry Cooder 1979 Photo: Warner / Reprise Records) 
Park Overall is 64
American actress of TV (Laverne Todd on Empty Nest & Nurses; The Critic; Ladies Man) and movies (The Vanishing; Biloxi Blues; Kindergarten Cop; Mississippi Burning; Talk Radio; House of Cards), born March 15, 1957.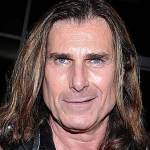 Fabio is 62 (nee Fabio Lanzoni)

Italian-American fashion & romance novel cover model, actor of TV (Claudio on Acapulco H.E.A.T.; The Bold and the Beautiful) and movies (Zoolander; Spy Hard; Death Becomes Her; Knight of Cups; BUbble Boy), born March 15, 1959. (Fabio 2014 Photo: © Glenn Francis, www.PacificProDigital.com)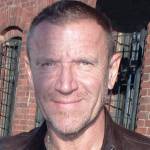 Renny Harlin is 62 (nee Lauri Mauritz Harjola)
Finnish producer, screenwriter, & director of movies (The Legend of Hercules; Driven; Deep Blue Sea; The Long Kiss Goodnight; Cutthroat Island; Cliffhanger; Die Hard 2; Speechless; Blast From the Past; Mindhunters) and TV (Burn Notice; Graceland), born March 15, 1959. (Renny Harlin 2017 Photo: Don Bigileone)
Terence Trent D'Arby is 60 (nee Terence Trent Howard; aka Sananda Maitreya)
American songwriter, singer (Wishing Well; Sign Your Name; Dance Little Sister), actor of movies & TV (Shake, Rattle and Roll: An American Love Story; Clubland) born March 15, 1962.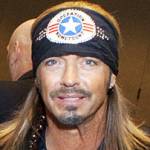 Bret Michaels is 58 (nee Bret Michael Sychak)
American songwriter & singer for Poison (Every Rose Has Its Thorn; Unskinny Bop; Nothin' but a Good Time; Talk Dirty to Me), producer, actor & host of movies & TV (Rock of Love with Bret Michaels), born March 15, 1963. (Bret Michaels 2014 Photo: Sgt. Marionne T. Mangrum / U.S. Marine Corps)
Chris Bruno is 55 (nee Christopher Malcolm Bruno)
American producer, director, & actor of TV (Sheriff Walt Bannerman on The Dead Zone; Dennis Wheeler on Another World; All My Children; The Fosters) and film (The World's Fastest Indian; Last of the Romantics), born March 15, 1966. (Chris Bruno Photo: Courtesy celebrityrepresentation.com)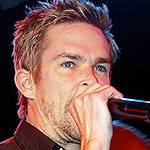 Mark McGrath is 53
American guitarist and lead singer of Sugar Ray (Fly; Someday; Every Morning; When It's Over; Falls Apart), actor, host & celebrity personality of movies and TV (Extra; Don't Forget the Lyrics!), born March 15, 1968. (Mark McGrath 2009 Photo: © Glenn Francis, www.PacificProDigital.com)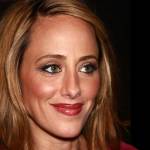 Kim Raver is 52
American actress of TV (Kim Zambrano on Third Watch; Dr. Teddy Altman on Grey's Anatomy; Audrey Raines on 24 & 24: Live Another Day; Lipstick Jungle; Revolution; Ray Donovan; Designated Survivor) and movies (Night at the Museum), born March 15, 1969. (Kim Raver 2008 Photo: Christopher Peterson)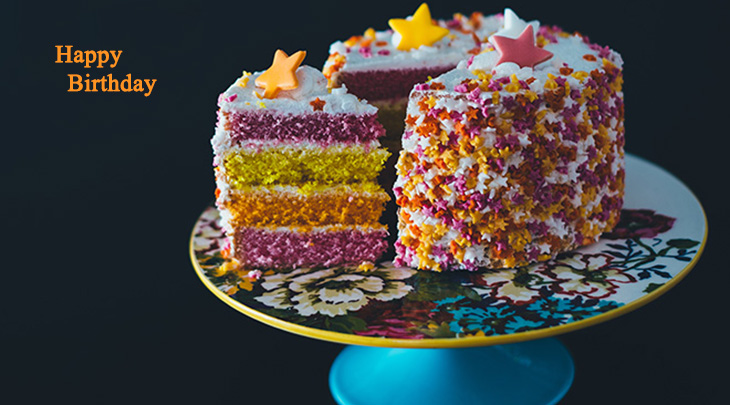 (Rainbow Birthday Cake Photo: Annie Spratt via Unsplash)
Happy Birthday to everyone celebrating their birthday on March 15th!
And remembering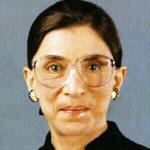 Ruth Bader Ginsburg (nee Joan Ruth Bader)

American lawyer, Rutgers & Columbia law schools professor, ACLU volunteer lawyer, pioneering women's rights advocate, 1 of 4 female United States Supreme Court Associate Justices (born Mar.15, 1933 – Sept. 18, 2020; age 87). Ruth Bader Ginsberg died of metastatic pancreatic cancer complications. (Ruth Bader Ginsberg c 2005 Photo: U.S. Gov.)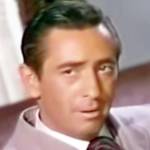 Macdonald Carey (nee Edward Macdonald Carey)
American actor of radio (Stella Dallas), TV (Dr. Tom Horton on Days of Our Lives; Dr. Mark Christian on Dr. Christian; Herbert L. Maris on Lock Up), and movies (Dr. Broadway; These Are The Damned; The Great Gatsby; Tammy and the Doctor) (born Mar. 15, 1913 – died Mar. 21, 1994; age 81). MacDonald Carey died of lung cancer. (Macdonald Carey 1951 Cave of Outlaws)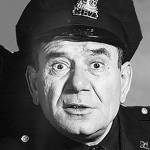 Joe E. Ross (nee Joseph Roszawikz)
American comedic character actor of movies (The Love Bug; Revenge is My Destiny; All Hands on Deck; The Bellboy; Hear Me Good; Maracaibo) and TV (Sgt. Rupert Ritzik on The Phil Silvers Show; Car 54, Where Are You?; It's About Time) (born Mar. 15, 1914 – died Aug. 13, 1982; age 68). Cause of death for Joe E. Ross was a heart attack. (Joe E Ross Photo: ABC Television)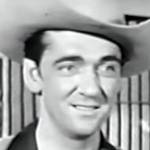 Carl Smith ("Mister Country")

American Country Music Hall of Fame songwriter, singer (Ten Thousand Drums; Deep Water; Kisses Don't Lie; Hey Joe; Are You Teasing Me; Loose Talk; Trademark; Deep Water; I Love You Because), and actor (The Badge of Marshal Brennan) (born Mar. 15, 1927 – died Jan. 16, 2010; age 82). Carl Smith's cause of death is unknown. (Carl Smith 1961 Buffalo Gun) 
George Brent (nee George Brendan Nolan / George Patrick Nolan)

Irish actor of stage, movies (Luxury Liner; Under Suspicion; So Big!; Jezebel; Dark Victory; 42nd Street; In Person; The Painted Veil; 'Til We Meet Again; The Affairs of Susan; The Spiral Staircase; Lover Come Back; Slave Girl; Miss Pinkerton) and TV (Wire Service) (born Mar. 15, 1904 – died May 26, 1979; age 75). George Brent died of emphysema. (George Brent 1938 Jezebel Trailer)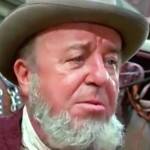 J. Pat O'Malley (nee James Patrick Francis O'Malley)
English actor of TV (The Adventures of Spin and Marty; Wendy and Me; Black Saddle; Bonanza; A Touch of Grace; Gunsmoke; Maude; Green Acres; My Favorite Martian; Barney Miller) and movies (Courage of Black Beauty; Gunn; Lassie Come Home) (born Mar. 15, 1904 – died Feb. 27, 1985; age 80). J. Pat O'Malley died of cardiovascular disease. (J. Pat O'Malley 1969 Daniel Boone)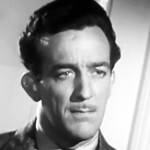 Harry James
Grammy Hall of Fame American trumpet player, big band leader (You Made Me Love You [I Didn't Want to Do It]), and movie actor (Private Buckaroo; The Outlaw Queen; Springtime in the Rockies; Do You Love Me; If I'm Lucky; I'll Get By) (born Mar. 15, 1916 – died July 5, 1983; age 67). Harry James had lymphatic cancer before he died. (Harry James 1942 Private Buckaroo)
Montagu Love (nee Harry Montagu Love)
English film actor (The Mark of Zorro; The Mystic Hour; Don Juan; The Prince and the Pauper; The Life of Emile Zola; The Adventures of Robin Hood; The Son of the Sheik; Limehouse Blues; London By Night; Clive of India; Alexander Hamilton; The Cat Creeps; The Gilded Cage; A Dispatch From Reuters) (born Mar. 15, 1877 – died May 17, 1943; age 66). (Montagu Love 1917 Photo)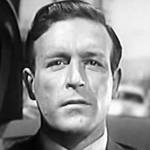 Lawrence Tierney
American character actor of movies (Dillinger; The Female Jungle; Reservoir Dogs; Bodyguard; Step by Step; The Devil Thumbs a Ride; Born to Kill; Tough Guys Don't Dance; Silver Bullet; Prizzi's Honor) and TV (Sergeant Jenkins on Hill Street Blues) (born Mar. 15, 1919 – died Feb. 26, 2002; age 82). Lawrence Tierney died of pneumonia. (Lawrence Tierney 1951 The Hoodlum)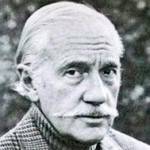 Lawrence Sanders
American mystery fiction novelist, creator of the Archy McNally, Edward X. Delaney, and Commandment mystery series (The Anderson Tapes; The First Deadly Sin; The Sixth Commandment; McNally's Secret; Sullivan's Sting) (born Mar. 15, 1920 – died Feb. 7, 1998; age 77). Cause of death for Lawrence Sanders is unknown. (Lawrence Sanders 1970s Photo: Nancy Crampton)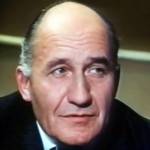 Walter Gotell
German character actor of TV (Softly Softly: Task Force) and films (The Spy Who Loved Me; Moonraker; A View to a Kill; Octopussy; The Living Daylights; The Road to Hong Kong; These Are the Damned; Black Sunday; Attack on the Iron Coast; The File of the Golden Goose) (born Mar. 15, 1924 – died May 5, 1997; age 73). Walter Gotell died of cancer. (Walter Gotell 1980 Cry of the Innocent)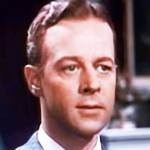 Roland Varno (nee Jacob Frederik Vuerhard)
Dutch film actor (The Blue Angel; The Unwritten Code; My Name is Julia Ross; The Return of the Vampire; Flight to Nowhere; Three Faces West; The Master Key; Three's a Crowd; Valley of Hunted Men; Mystery Sea Raider; Hostages; As You Desire Me) (born Mar. 15, 1908 – died May 24, 1996; age 88). Cause of death for Roland Varno is unknown. (Roland Varno 1947 Scared to Death)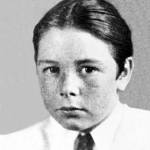 Frank Coghlan, Jr. (aka Junior Coghlan)
American film actor (The Adventures of Captain Marvel; Blazing Barriers; The Little Red Schoolhouse; The Public Enemy; Boys Reformatory; Racetrack; The Last of the Mohicans; Penrod and Sam; Let 'Er Go Gallegher; The Yankee Clipper; Slide, Kelly, Slide), &  WWII US Navy Pilot (born Mar. 15, 1916 – died Sept. 7, 2009; age 93). (Frank Coghlan Jr. 1928 Photo: Exhibitors Herald)
*Images are public domain or Creative Commons licensed & sourced via Wikimedia Commons, Vimeo, or Flickr, unless otherwise noted*