April 10th Birthdays
If you were born on April 10th you share a celebrity birthday with these famous people:
American travel, fiction & memoir writer (The Great Railway Bazaar; The Old Patagonian Express; Riding the Iron Rooster; Dark Star Safari; The Mosquito Coast; Waldo; Jungle Lovers; Chicago Loop; My Secret History; The Great Railway Bazaar), born April 10, 1941. (Paul Theroux 2008 Photo: Brandon)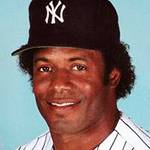 Ken Griffey Sr. (nee George Kenneth Griffey Sr.)
American professional baseball player, MLB outfielder (Cincinnati Reds – 2X World Series Champions 1975 & 1976; New York Yankees; Atlanta Braves; Seattle Mariners), 3-time MLB All-Star (1976, 1977, 1980), father of Ken Griffey Jr., born April 10, 1950. (Ken Griffey Sr. 1984 Photo: New York Yankees)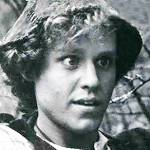 Peter MacNicol
Emmy-winning American actor of TV (John Cage on Ally McBeal; Dr. Larry Fleinhardt on Numb3rs; Chicago Hope; The Powers That Be; 24; Veep) & films (Sophie's Choice; Dragonslayer; Ghostbuster II; HouseSitter; Dracula: Dead and Loving It), born April 10, 1954. (Peter MacNicol 1986 Dragonslayer Photo: CBS)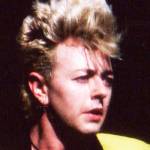 Brian Setzer
Grammy Award-winning American rockabilly, jump blues, R&B, and swing musician, guitarist, songwriter, singer & founder of the Stray Cats (Rock This Town; Stray Cat Strut; [She's] Sexy + 17), and Brian Setzer Orchestra (Jump, Jive an' Wail), born April 10, 1959. (Brian Setzer 1989 Photo: Jamie)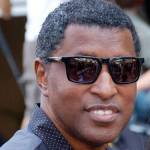 Babyface (nee Kenneth Brian Edmonds; ex of Tracy Edmonds)
Grammy Award-winning American R&B singer (When Can I See You; Everytime I Close My Eyes), musician, songwriter and record producer (Whitney Houston – I'm Your Baby Tonight; Boyz II Men – I'll Make Love to You; Ariana Grande – Baby I), born April 10, 1959. (Babyface 2013 Photo: Angela George)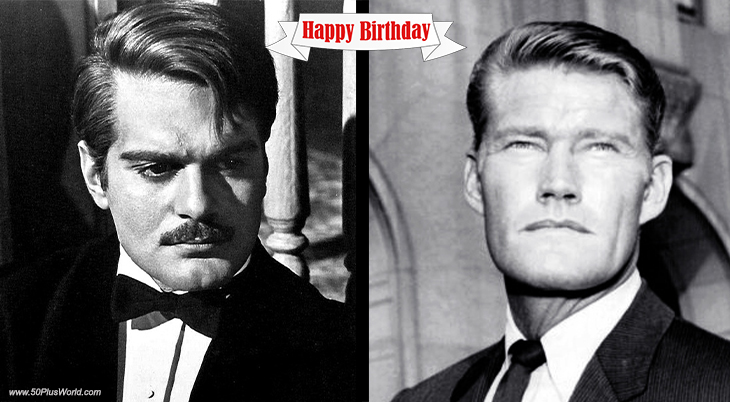 (Omar Sharif: Muhammad Mansour | Chuck Connors 1963 Arrest and Trial: ABC)
Happy Birthday to everyone celebrating their birthday on April 10th!
Remember These April 10th Famous Birthdays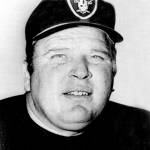 John Madden
Pro Football Hall of Fame American NFL coach (Oakland Raiders), 1969 AFL Coach of the Year; Madden NFL video game expert, TV analyst (The NFL on CBS; NFL Monday Night Football; NBC Sunday Night Football), & advertising spokesman (born Apr. 10, 1936 – died Dec. 28, 2021; age 85). Cause of death for John Madden is unknown. (John Madden 1969 APWirePhoto)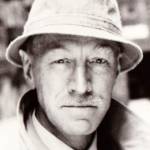 Max von Sydow (nee Carl Adolf von Sydow)

Swedish-French actor of TV (Game of Thrones; The Tudors) and movies (Remember; Three Days of the Condor; Voyage of the Damned; The Exorcist; The Greatest Story Ever Told; Hawaii; Seventh Seal; Dune; Never Say Never Again; Shutter Island; Heidi) (born Apr.10, 1929 – died Mar. 8, 2020; age 90). Cause of death for Max von Sydow is unknown. (Max von Sydow 1978 Photo: CBS)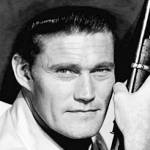 Chuck Connors (nee Kevin Joseph Aloysius Connors; ex of Kamala Devi)
American NBA (Boston Celtics) & MLB (Chicago Cubs) player, actor of TV (Lucas McCain on The Rifleman; Arrest and Trial; Branded; Cowboy in Africa; The Yellow Rose) & movies (Old Yeller; Flipper; Geronimo; Move Over, Darling) (born Apr. 10, 1921 – died Nov. 10, 1992; age 71). Chuck Connors died of pneumonia & lung cancer. (Chuck Connors 1962: Rogers & Cowan)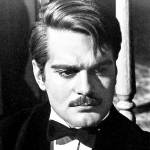 Omar Sharif (nee Michel Dimitri Chalhoub)
Egyptian actor of movies (Doctor Zhivago; Funny Girl; Lawrence of Arabia; The Yellow Rolls Royce; Funny Lady; Che!; Behold a Pale Horse; Bloodline; The Tamarind Seed; The Night of the Generals; Juggernaut; Hidalgo) and TV (The Far Pavilions; Anastasia) (born Apr. 10, 1932 – died July 10, 2015; age 83). Omar Sharif died of a heart attack. (Omar Sharif 1960s Photo: Pixabay)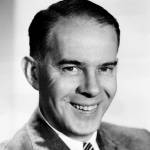 Harry Morgan (nee Harry Bratsberg; married Barbara Bushman Quine)
American actor of TV (Col. Potter on M*A*S*H; Pete Porter on December Bride; Dragnet 1967; Pete and Gladys; The Richard Boone Show) and movies (Frankie and Johnny; The Glenn Miller Story; The Mountain Road; Holiday Affair; High Noon) (born Apr. 10, 1915 – died Dec. 7, 2011; age 96). Harry Morgan had pneumonia before he died. (Harry Morgan 1958 December Bride Photo)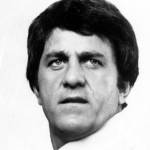 Don Meredith (nee Joseph Don Meredith; "Dandy Don")
American professional football player, 1960s NFL quarterback (Dallas Cowboys), ABC TV color commentator (NFL Monday Night Football; The NFL on NBC), and actor of movies & TV (Police Story; McCloud; Police Woman) (born Apr. 10, 1938 – died Dec. 5, 2010; age 72). Don Meredith died of a brain hemorrhage. (Don Meredith 1976 Police Story Photo: Columbia Pictures TV)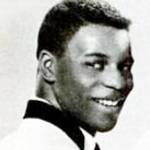 Bobby Smith (nee Robert Smith; aka Bobbie Smith)

American R&B lead singer of The Spinners (Then Came You; Could It Be I'm Falling in Love; I'll Be Around; Games People Play; That's What Girls Are Made For; Truly Yours; I'll Always Love You; One of a Kind [Love Affair]) (born Apr. 10, 1936 – died Mar. 16, 2013; age 76). Bobby Smith died of influenza and pneumonia. (Bobby Smith The Spinners 1965 Photo: Motown / Billboard)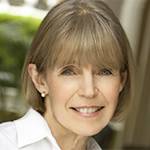 Penny Vincenzi (nee Penelope Hannaford)

English novelist (Old Sins; Wicked Pleasures; An Outrageous Affair; Forbidden Places; The Dilemma; Almost a Crime; No Angel; Something Dangerous; Into Temptation; Sheer Abandon; An Absolute Scandal; A Question of Trust; The Best of Times; A Perfect Heritage) (born Apr. 10, 1939 – died Feb. 25, 2018; age 78). (Penny Vincenzi Photo: © TrevorLeighton.com / Used by Permission)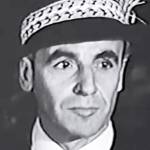 Lee Bergere
American actor of TV (Joseph Anders on Dynasty; Perry Mason; Falcon Crest; Mannix; Soap; Mission: Impossible; North and South, Book I; The Doris Day Show; Hot l Baltimore; Hogan's Heroes; Decoy) and movies (Bob and Carol and Ted and Alice) (born Apr. 10, 1918 – died Jan. 31, 2007; age 88). Cause of death for Lee Bergere is unknown. (Lee Bergere 1960 Michael Shayne)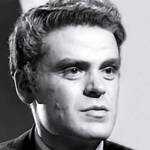 Lee Farr (nee Leon Farb; ex of Felicia Farr)
American actor of TV (Lt. Jim Conway on The Detectives; Perry Mason; The Invaders; Bonanza; Lassie; 12 O'Clock High; The Rifleman; Trackdown; Mission: Impossible; The Rookies; Emergency!; The Rockford Files) and movies (Gunfighters of Abilene; Thundering Jets; Lone Texan) (born Apr. 10, 1927 – died Mar. 23, 2017; age 89). Lee Farr died of cancer. (Lee Farr 1958 the Veil)
Hari Rhodes (nee Harry Rhodes)
American actor of TV (Mike Makula on Daktari; The Bold Ones; The Protectors; Most Wanted; The Streets of San Francisco; Ben Casey; Police Story; Cannon; Quincy M.E.; The F.B.I.) and movies (Detroit 9000; Conquest of the Planet of the Apes; Drums of Africa) (born Apr. 10, 1932 – died Jan. 15, 1992; age 59). Hari Rhodes died of a heart attack. (Hari Rhodes 1960 The Westerner)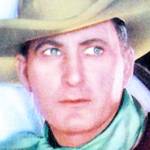 Tim McCoy (nee Timothy John Fitzgerald McCoy; aka Colonel T.J. McCoy)
American rancher, stage performer & film star (Morgan's Last Raid; The Thundering Herd; The Fighting Marshal; The Westerner), Marshal Tim McCall in 1940s westerns (Riders of the West), and Captain/ 'Lightning' Bill Carson in 1930s films (Trigger Fingers) (born Apr. 10, 1891 – died Jan. 29, 1978; age 86). Married Inga Arvad. (Tim McCoy 1934 Columbia Pictures / Dixie Cup)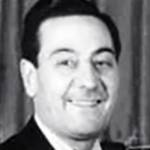 Victor Lombardo
Canadian saxophonist, musician with brother Guy Lombardo and His Royal Canadians Orchestra (Auld Lang Syne; [There Ought To Be A] Moonlight Saving Time; Enjoy Yourself [Its Later Than You Think]; The Sweetest Music This Side of Heaven; Snuggles on Your Shoulder; Boo Hoo; This Time It's Love) (born Apr. 10, 1911 – died Jan. 22, 1994; age 82). (Victor Lombardo 1957 Photo: MCA)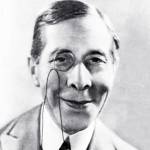 George Arliss (nee Augustus George Andrews)
Academy Award-winning English writer & actor of classic & silent films (Disraeli; The Green Goddess; Alexander Hamilton; The Millionaire; Doctor Syn; Transatlantic Tunnel; Cardinal Richelieu; The Iron Duke; The Last Gentleman; The House of Rothschild; Voltaire; The Devil) (born Apr. 10, 1868 – died Feb. 5, 1946; age 77). Married Florence Montgomery. (George Arliss 1922)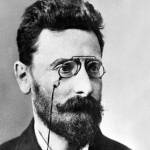 Joseph Pulitzer (nee Pulitzer József)
Hungarian-American Civil War Union Army veteran, newspaper publisher (St. Louis Post-Dispatch; New York World), politician (U.S. House of Representatives), and philanthropist (Pulitzer Prize); he was poor & spoke no English when he emigrated to the US in 1864; he died a multi-millionaire (born Apr. 10, 1847 – died Oct. 29, 1911; age 64). (Joseph Pulitzer c. 900)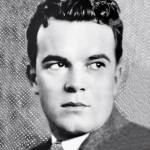 Nick Stuart (nee Niculae Pratza; "The Man With the Band From Movieland")
Austro-Hungarian-American film actor (Chasing Through Europe; Joy Street; Girls Gone Wild; The River Pirate; Sundown Trail; The Mystery Train; King of the Congo; Swing High; Rio Grande Romance; Sheer Luck), bandleader, talent agent, Hollywood Bath and Tennis Club founder (born Apr. 10, 1904 – died Apr. 7, 1973; age 68). Ex of Sue Carol. (Nick Stuart 1928: Cine-Mundial)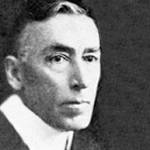 Tully Marshall (nee William Phillips; married Marion Fairfax)
American character actor of stage & movies (Afraid to Talk; The Cat and the Canary; The Big Trail; Ball of Fire; Scarface; Mr. Boggs Steps Out; Red Dust; Common Clay; Murder on the Blackboard; Blue Montana Skies; Oliver Twist; Virtuous Husband; The Merry Widow; Alias Jimmy Valentine) (born Apr. 10, 1864 – died Mar. 10, 1943; age 78). (Tully Marshall 1921: Wid's Year Book)
*Images are public domain or Creative Commons licensed & sourced via Wikimedia Commons, Vimeo, or Flickr, unless otherwise noted*