April 10th Birthdays
If you were born on April 10th you share a birthday with these famous people: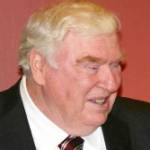 John Madden is 85
Pro Football Hall of Fame American NFL coach (Oakland Raiders), 1969 AFL Coach of the Year; Madden NFL video game expert, TV sports commentator (The NFL on CBS; NFL Monday Night Football; NBC Sunday Night Football), born April 10, 1936. (John Madden 2007 Photo)
American travel writer (The Great Railway Bazaar; The Old Patagonian Express; Riding the Iron Rooster; Dark Star Safari), fiction novelist (The Mosquito Coast; Waldo; Jungle Lovers; Chicago Loop; My Secret History), born April 10, 1941. (Paul Theroux 2008 Photo: Brandon)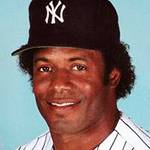 Ken Griffey Sr. is 71 (nee George Kenneth Griffey Sr.)
American retired pro baseball player, MLB outfielder (Cincinnati Reds; New York Yankees; Atlanta Braves; Seattle Mariners) with 2 World Series championships (1975 & 1976), 3-time MLB All-Star (1975-1976), born April 10, 1950. (Ken Griffey Sr. 1984 Photo: New York Yankees)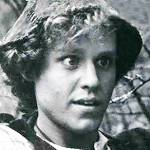 Peter MacNicol is 67
American actor of TV (John Cage on Ally McBeal; Dr. Larry Fleinhardt on Numb3rs; Chicago Hope; The Powers That Be; 24) and movies (Sophie's Choice; Dragonslayer; Ghostbuster II; HouseSitter; Dracula: Dead and Loving It), born April 10, 1954. (Peter MacNicol 1986 Dragonslayer Photo: CBS)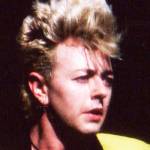 Brian Setzer is 62
Grammy Award-winning American rockabilly, jump blues, R&B, and swing musician, guitarist, songwriter, singer & founder of the Stray Cats (Rock This Town; Stray Cat Strut; [She's] Sexy + 17), and Brian Setzer Orchestra (Jump, Jive an' Wail), born April 10, 1959. (Brian Setzer 1989 Photo: Jamie)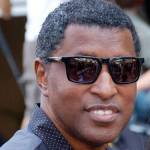 Babyface is 62 (nee Kenneth Brian Edmonds)
Grammy Award-winning American R&B singer (When Can I See You), musician, songwriter and producer for other artists (Whitney Houston – I'm Your Baby Tonight; Boyz II Men – I'll Make Love to You; Ariana Grande – Baby I), born April 10, 1959. (Babyface 2013 Photo: Angela George)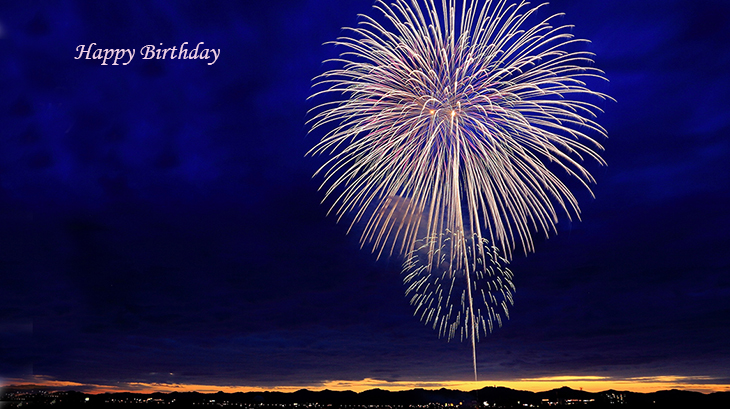 (Fireworks Celebration Photo: Kazuend via Unsplash)
Happy Birthday to everyone celebrating their birthday on April 10th!
And remembering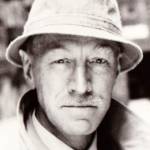 Max von Sydow

Swedish-French actor of TV (Game of Thrones; The Tudors) and movies (Remember; Three Days of the Condor; Voyage of the Damned; The Exorcist; The Greatest Story Ever Told; Hawaii; Seventh Seal; Dune; Never Say Never Again; Shutter Island; Heidi) (born Apr.10, 1929 – died Mar. 8, 2020; age 90). Cause of death for Max von Sydow is unknown. (Max von Sydow 1978 Photo: CBS)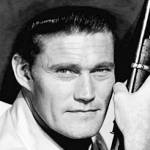 Chuck Connors (nee Kevin Joseph Aloysius Connors)
American NBA (Boston Celtics) & MLB (Chicago Cubs) player, actor of TV (Lucas McCain on The Rifleman; Arrest and Trial; Branded; Cowboy in Africa; The Yellow Rose) & movies (Old Yeller; Flipper; Geronimo) (born Apr. 10, 1921 – died Nov. 10, 1992; age 71). Chuck Connors died of pneumonia & lung cancer. (Chuck Connors 1962 Rifleman Photo: Rogers & Cowan)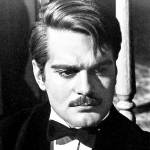 Omar Sharif (nee Michel Dimitri Chalhoub)
Egyptian actor of movies (Doctor Zhivago; Funny Girl; Lawrence of Arabia; The Yellow Rolls Royce; Funny Lady; Che!; Behold a Pale Horse; Bloodline; The Tamarind Seed; The Night of the Generals; Juggernaut; Hidalgo) and TV (The Far Pavilions; Anastasia) (born Apr. 10, 1932 – died July 10, 2015; age 83). Omar Sharif died of a heart attack. (Omar Sharif 1960s Photo: Pixabay)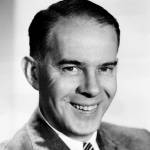 Harry Morgan (nee Harry Bratsberg)
American actor of TV (Col. Potter on M*A*S*H; Pete Porter on December Bride; Dragnet 1967; Pete and Gladys; The Richard Boone Show) and movies (Frankie and Johnny; The Glenn Miller Story; The Mountain Road; Holiday Affair; High Noon) (born Apr. 10, 1915 – died Dec. 7, 2011; age 96). Harry Morgan had pneumonia before he died. (Harry Morgan 1958 December Bride Photo)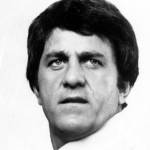 Don Meredith (nee Joseph Don Meredith; "Dandy Don")
American professional football player, 1960s NFL quarterback (Dallas Cowboys), ABC TV color commentator (NFL Monday Night Football; The NFL on NBC), and actor of movies & TV (Police Story; McCloud; Police Woman) (born Apr. 10, 1938 – died Dec. 5, 2010; age 72). Don Meredith died of a brain hemorrhage. (Don Meredith 1976 Police Story Photo: Columbia Pictures TV)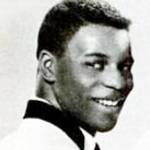 Bobby Smith (nee Robert Smith; aka Bobbie Smith)

American R&B lead singer of The Spinners (Then Came You; Could It Be I'm Falling in Love; I'll Be Around; Games People Play; That's What Girls Are Made For; Truly Yours; I'll Always Love You; One of a Kind [Love Affair]) (born Apr. 10, 1936 – died Mar. 16, 2013; age 76). Bobby Smith died of influenza and pneumonia. (Bobby Smith The Spinners 1965 Photo: Motown / Billboard)
Penny Vincenzi (nee Penelope Hannaford)

English novelist (Old Sins; Wicked Pleasures; An Outrageous Affair; Forbidden Places; The Dilemma; Almost a Crime; No Angel; Something Dangerous; Into Temptation; Sheer Abandon; An Absolute Scandal) (born Apr. 10, 1939 – died Feb. 25, 2018; age 78). Cause of death for Penny Vincenzi is unknown. (Penny Vincenzi Photo: © TrevorLeighton.com / Used by Permission)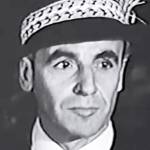 Lee Bergere
American actor of TV (Joseph Anders on Dynasty; Perry Mason; Falcon Crest; Mannix; Soap; Mission: Impossible; North and South, Book I; The Doris Day Show; Hot l Baltimore; Hogan's Heroes; Decoy) and movies (Bob and Carol and Ted and Alice) (born Apr. 10, 1918 – died Jan. 31, 2007; age 88). Cause of death for Lee Bergere is unknown. (Lee Bergere 1960 Michael Shayne)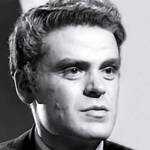 Lee Farr (nee Leon Farb)
American actor of TV (Lt. Jim Conway on The Detectives; Perry Mason; The Invaders; Bonanza; Lassie; 12 O'Clock High; The Rifleman; Trackdown; Mission: Impossible; The Rookies; Emergency!; The Rockford Files) and movies (Gunfighters of Abilene; Thundering Jets; Lone Texan) (born Apr. 10, 1927 – died Mar. 23, 2017; age 89). Lee Farr died of cancer. (Lee Farr 1958 the Veil)
Hari Rhodes (nee Harry Rhodes)
American actor of TV (Mike Makula on Daktari; The Bold Ones; The Protectors; Most Wanted; The Streets of San Francisco; Ben Casey; Police Story; Cannon; Quincy M.E.; The F.B.I.) and movies (Detroit 9000; Conquest of the Planet of the Apes; Drums of Africa) (born Apr. 10, 1932 – died Jan. 15, 1992; age 59). Hari Rhodes died of a heart attack. (Hari Rhodes 1960 The Westerner)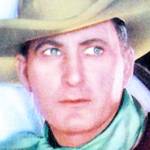 Tim McCoy (nee Timothy John Fitzgerald McCoy; aka Colonel T.J. McCoy)
American western movie film star (Morgan's Last Raid; The Thundering Herd; The Fighting Marshal; The Westerner), Marshal Tim McCall in 1940s westerns (Riders of the West), and Captain/ 'Lightning' Bill Carson in 1930s films (Trigger Fingers) (born Apr. 10, 1891 – died Jan. 29, 1978; age 86). Cause of death for Tim McCoy is unknown. (Tim McCoy 1934 Columbia Pictures / Dixie Cup)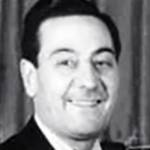 Victor Lombardo
Canadian saxaphonist, musician with brother Guy Lombardo and His Royal Canadians Orchestra (Auld Lang Syne; [There Ought To Be A] Moonlight Saving Time; Enjoy Yourself [Its Later Than You Think]; The Sweetest Music This Side of Heaven; Snuggles on Your Shoulder; Boo Hoo; This Time It's Love) (born Apr. 10, 1911 – died Jan. 22, 1994; age 82). (Victor Lombardo 1957 Photo: MCA)
*Images are public domain or Creative Commons licensed & sourced via Wikimedia Commons, Vimeo, or Flickr, unless otherwise noted*