February 3rd Birthdays
If you were born on February 3rd, you share a celebrity birthday with these famous people: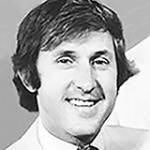 Fran Tarkenton is 81 (nee Francis Asbury Tarkenton)
Founder of Tarkenton Software, American Pro Football Hall of Fame NFL quarterback (Minnesota Vikings, New York Giants), 1975 NFL MVP, and TV commentator (Monday Night Football; That's Incredible), born February 3, 1940. (Fran Tarkenton 1979 ABC Sports Photo: ABC PR)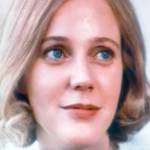 Blythe Danner is 78
American Tony and Emmy Award-winning actress of stage, TV (Will & Grace; Huff; Adam's Rib; Tattinger's), and movies (Meet the Parents; The Prince of Tides; The Great Santini; Lovin' Molly; Brighton Beach Memoirs), born February 3, 1943. (Blythe Danner 1974 F. Scott Fitzgerald and the Last of the Belles)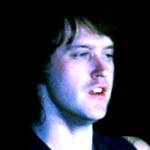 Dave Davies is 74 (nee David Russell Gordon Davies)
English rock musician, singer, songwriter, lead guitarist for Rock & Roll Hall of Fame band The Kinks (You Really Got Me; Lola; Come Dancing; All Day and All of the Night), and solo artist (Death of a Clown), born February 3, 1947. (Dave Davies 1979 Photo: Klaus Hiltscher)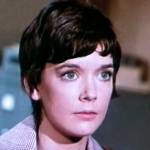 Pamela Franklin is 71
British actress of TV (Fantasy Island; Barnaby Jones; Medical Center; Thriller; Cannon) and movies (The Prime of Miss Jean Brodie; A Tiger Walks; The Lion; Flipper's New Adventure; The Nanny; The Third Secret; Our Mother's House), born February 3, 1950. (Pamela Franklin 1973 Satan's School for Girls)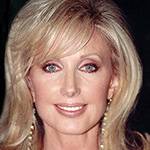 Morgan Fairchild is 71 (nee Patsy Ann McClenny)
Emmy Award-winning American actress of TV (Fashion House; Murphy Brown; Search for Tomorrow; Flamingo Road; Paper Dolls; Falcon Crest; Days of Our Lives), stage, and movies (Red Headed Stranger; Wiener Dog Nationals), born February 3, 1950. (Morgan Fairchild 1999 Photo: John Mathew Smith)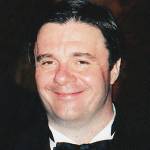 Nathan Lane is 65 (nee Joseph Lane)
Daytime Emmy Award-winning American actor on stage, TV (Modern Family; George and Martha; The Good Wife; American Crime Story) and film (The Birdcage; The Producers; He Said, She Said; Frankie and Johnny; Mousehunt; Stuart Little), born February 3, 1956. (Nathan Lane 1998 Photo: Alan Light)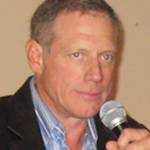 Fredric Lehne is 62
American actor of TV (Lost; Dallas; Mancuso, FBI; American Horror Story; Chicago Fire; Supernatural; Blue Bloods; Wiseguy; China Beach) and movies (Dream Lover; Con Air; Men in Black; Zero Dark Thirty; The Dark Knight Rises), born February 3, 1959. (Fredric Lehne 2008 Photo: CelebHeights.com)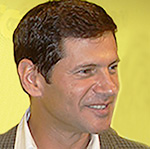 Thomas Calabro is 62
Emmy Award-winning American actor of stage, TV (Dr. Michael Mancini on Melrose Place; Dream Street; Bride of Violence; The Bay; The Last Ship), and movies (Italian Ties; Cake: A Wedding Story; Safehouse; The Barber), born February 3, 1959. (Thomas Calabro 2009 Photo: Kristin Dos Santos)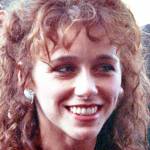 Michele Greene is 59
American actress of TV (Abby Perkins on L.A. Law; Eight is Enough; Bay City Blues; The Unit; Big Love) and movies (The Dark End of the Street; Going to the Chapel; Daddy's Girl; Stranger in the House; Her Married Lover), born February 3, 1962. (Michelle Greene 1990 Photo: Alan Light)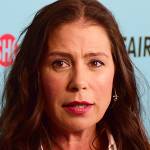 Maura Tierney is 56
American actress of TV (ER; NewsRadio; The Affair; The Van Dyke Show; Rescue Me; The Whole Truth) & films (Liar Liar; Forces of Nature; Primary Colors; Welcome to Mooseport; Finding Amanda; Baby Mama), born February 3, 1965. (Maura Tierney 2015 Photo: Red Carpet Report on Mingle Media TV)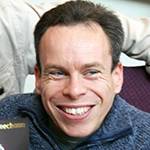 Warwick Davis is 51
British TV & movie actor (Leprechaun films; Willow; Get Santa; Filius Flitwick / Griphook / Wizard in Harry Potter movies; The Chronicles of Narnia: Prince Caspian; The Hitchhiker's Guide to the Galaxy; The White Pony; Prince Valiant; Star Wars films), born February 3, 1970.  (Warwick Davis 2006 Photo: Martin)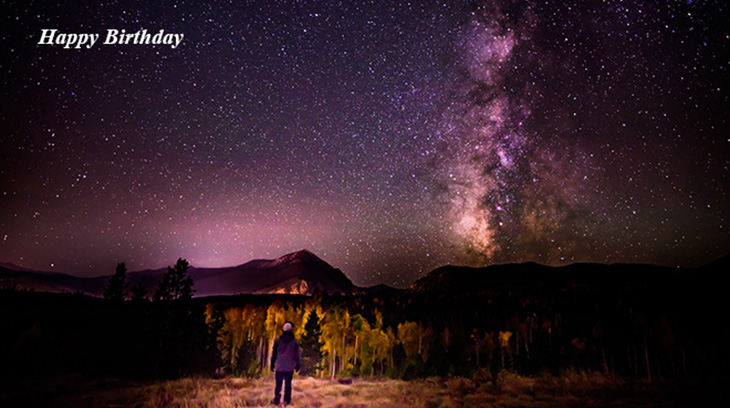 (Stars Photo: Nathan Anderson via Unsplash)
Happy Birthday to everyone celebrating their birthday on February 3rd!
Remember These February 3rd Famous Birthdays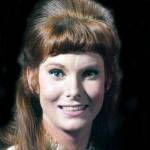 Bridget Hanley
American actress of stage, television (Candy Pruitt on Here Come the Brides; Wanda Reilly Taylor on Harper Valley P.T.A.; Love, American Style; The Second Hundred Years; Simon and Simon; Gidget; Iron Horse) and movies (Chattanooga Choo Choo) (born Feb. 3, 1941 – died Dec. 15, 2021; age 80). Bridget Hanley had Alzheimer's disease before she died. (Bridget Hanley 1968-1970)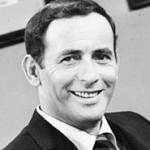 Joey Bishop (nee Joseph Abraham Gottlieb)

American comedian, actor, & host of TV (The Joey Bishop Show; The Tonight Show Starring Johnny Carson; What's My Line?) and movies (Ocean's 11; Texas Across the River; Betsy's Wedding; The Naked and the Dead) (born Feb. 3, 1918 – died Oct. 17, 2007; age 89). Joey Bishop's cause of death was heart failure. (Joey Bishop 1962 The New Joey Bishop Show Photo: NBC TV)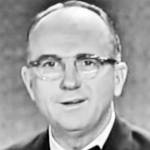 James A. Michener (nee James Albert Michener)
American non-fiction writer and historical family saga novelist (Hawaii; Centennial; The Drifters; Caribbean; Alaska; Tales of the South Pacific; Sayonara; The Bridges at Toko-Ri; The Covenant; Mexico; Chesapeake; Space) (born Feb. 3, 1907 – died Oct. 16, 1997; age 90). James A. Michener had renal disease and died of kidney failure. (James A. Michener 1959 What's My Line)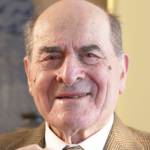 Henry Heimlich

American medical researcher and thoracic surgeon, inventor of the Heimlich maneuver to stop choking, the Heimlich Chest Drain Valve (flutter valve), and the Micro Trach portable oxygen system (born Feb. 3, 1920 – died Dec. 17, 2016; age 96). Henry Heimlich died of heart attack complications. (Henry Heimlich 2014 Photo: Kareen Elgazzar / WCPO)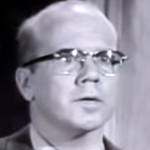 John Fiedler
American voice over artist (Piglet) & actor of TV (The Bob Newhart Show; Bewitched; One Life to Live; Get Smart; Alice; The Odd Couple; McMillan & Wife; Gunsmoke; The Many Loves of Dobie Gillis; The Twilight Zone) and movies (True Grit; The Shaggy D.A.; 12 Angry Men) (born Feb. 3, 1925 – died June 25, 2005; age 80). John Fiedler died of cancer. (John Fiedler 1962 Thriller)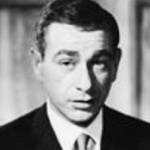 Shelley Berman (nee Sheldon Leonard Berman)
American comedy writer, screenwriter, Grammy Award-winning comedian (Inside Shelley Berman), actor of TV (L.A. Law; Boston Legal; Curb Your Enthusiasm) and movies (Divorce American Style; Meet the Fockers) (born Feb. 3, 1925 – died Sept. 1, 2017; age 92). Shelley Berman died of Alzheimer's Disease complications. (Shelley Berman c. 1962 Photo: Gannett Company)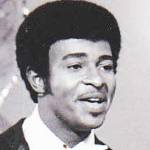 Dennis Edwards
American Rock & Roll Hall of Fame lead singer with Grammy Award-winning R&B group The Temptations (I Can't Get Next To You; Papa Was a Rollin' Stone; Cloud Nine), and solo artist (Don't Look Any Further) (born Feb. 3, 1943 – died Feb. 1, 2018; age 74). Dennis Edwards had meningitis before he died. (Dennis Edwards 1968 Photo: Bernie Ilson, Inc.)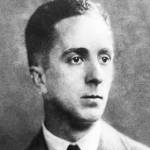 Norman Rockwell
American artist, portrait painter (Judy Garland; Colonel Sanders), and magazine illustrator (Look – The Problem We All Live With; The Saturday Evening Post – Rosie the Riveter; Boy Scouts of America – The Scoutmaster) (born Feb. 3, 1894 – died Nov. 8, 1978; age 84). Cause of death for Normal Rockwell was emphysema. (Norman Rockwell 1921 Photo: Underwood & Underwood)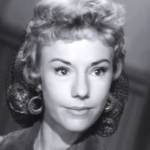 Peggy Ann Garner
Academy Award-winning American actress of TV & films (A Tree Grows in Brooklyn; Junior Miss; Home, Sweet Homicide; Thunder in the Valley; Bomba, the Jungle Boy; Daisy Kenyon; The Sign of the Ram; The Big Cat; The Lovable Cheat; Nob Hill; Jane Eyre) (born Feb. 3, 1932 – died Oct. 16, 1984; age 52). Peggy Ann Garner died of pancreatic cancer. (Peggy Ann Garner 1960 Tate)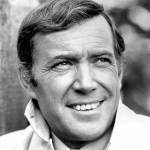 Val Doonican (nee Michael Valentine Doonican)

Irish pop singer (Walk Tall; What Would I Be; Elusive Butterfly; If The Whole World Stopped Loving), writer, & host of stage, TV (The Val Doonican Show; The Val Doonican Music Show; Date with Doonican; Saturday Variety) (born Feb. 3, 1927 – died July 1, 2015; age 88). Cause of death for Val Doonican is unknown. (Val Doonican 1971 The Val Doonican Show Photo: ABC TV)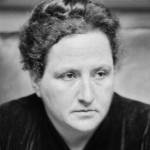 Gertrude Stein
American art collector, playwright, poet, modern literature novelist (Q.E.D.; The Autobiography of Alice B. Toklas; The Making of Americans; Paris France; Tender Buttons; Three Lives) (born Feb. 3, 1874 – died July 27, 1946; age 72). Gertrude Stein died after stomach cancer surgery. (Gertrude Stein 1913 Photo: Alvin Langdon Coburn / George Eastman Museum)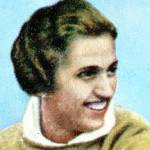 Helen Stephens ("Fulton Flash")
American track & field athlete (running, discus, shot put), 2-time 1936 Berlin Summer Olympics gold medalist (100m sprint; 4 x 100m relay team), pro softball & baseball player, semi-pro basketball team owner (born Feb. 3, 1918 – died Jan. 17, 1994; age 75). Cause of death for Helen Stephens is unknown. (Helen Stephens 1936 Photo: Campioni Dello Sport)
Michael Cimino
Academy Award-winning American producer, director, and screenwriter (The Deer Hunter; Magnum Force; Thunderbolt and Lightfoot; Heaven's Gate; Year of the Dragon; The Sicilian; The Sunchaser; Desperate Hours; Silent Running) (born Feb. 3, 1939 – died July 2, 2016; age 77). Cause of death for Michael Cimino is unknown.
*Images are public domain or Creative Commons licensed & sourced via Wikimedia Commons or Flickr, unless otherwise noted*