Boomer TV Trivia: Green Acres
Q1. Who was Arnold Ziffel on the CBS sitcom Green Acres (1965-1971)? 
Q2. Which actor on Green Acres is a farmer in real life, and the only surviving regular cast member (as of February 2016)?
Both Eddie Albert (as Oliver Wendell Douglas) & Eva Gábor (as Lisa Douglas) were in all 170 episodes of Green Acres between 1965-1971. On the series they play an upscale New York couple who move to the country near the town of Hooterville, to realize the husband's (Eddie Albert) dream of farming. Their supporting cast members on Green Acres included Tom Lester as their farmhand Eb Dawson, Pat Buttram as Mr. Haney, Alvy Moore as county agent Hank Kimball, Mary Grace Canfield and Sid Melton as siblings and carpenters Ralph Monroe and Alf Monroe.  
Green Acres was conceived by producers Jay Sommers and Paul Henning after CBS noted the success of The Beverly Hillbillies and Petticoat Junction with baby boomer and senior audiences. Jay Sommers had written, directed, and produced the Granby's Green Acres radio show from July-August 1950, with the same basic premise of transplanted city folk to a poor farm, as the television series would have. Green Acres and Petticoat Junction shared several crossover characters, including Eddie Arnold and Eva Gábor as Oliver and Lisa Douglas, farmers Fred and Doris Ziffel (Hank Patterson and Barbara Pepper/Fran Ryan), and storekeeper Sam Drucker (Frank Cady). Actor Frank Cady also took his Sam Drucker character to The Beverly Hillbillies, guest-starring 10 times on that series.
Almost twenty years after Green Acres was cancelled in 1971, many of the cast reunited for the TV movie Return to Green Acres (1990). Returning Green Acres stars  in the film included Eva Gábor, Eddie Albert, Pat Buttram, Tom Lester, Alvy Moore, Sid Melton, Mary Grace Canfield, and Frank Cady in his last acting performance (he died in 2012 age 96).
 (Eddie Albert / Eva Gabor Photo: Green Acres 1965-1971 | Pixabay CC0 Public Domain)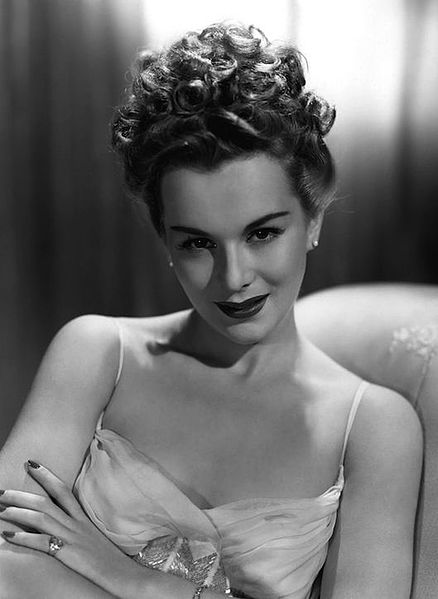 Hungarian actress Eva Gábor (Zsa Zsa Gábor's younger sister) had begun acting in movies in 1941 in bit parts.
Right, Eva Gábor circa 1940s. (Photo: Linda Bisset | Wikimedia Commons CC 2.0)
Eva Gábor worked her way up to larger roles in the 1950's. She had co-starring roles in the romantic comedies Gigi (1958) starring Leslie Caron, Maurice Chevalier, and Louis Jourdan; It Started with a Kiss (1959) starring Glenn Ford and Debbie Reynolds; and A New Kind of Love (1963) starring Paul Newman, Joanne Woodward, Thelma Ritter, Robert Clary, and Maurice Chevalier. She had a supporting actress role in the drama Youngblood Hawke (1964) starring James Franciscus and Suzanne Pleshette, along with Mary Astor, Edward Andrews, and Hayden Rorke. 
Like sister Zsa Zsa, Eva Gábor married and divorced several times. Her first marriage was to Swedish psychologist  and osteopath Eric Valdemar Drimmer (June 1937-February 1942); her second husband was American investment broker Charles Isaacs (September 1943-April 1949); and third husband John Elbert Williams (April 1956-March 1957) was a plastic surgeon. Eva Gábor married her fourth husband, textile manufacturer Richard Brown, in October 1959 and they remained married while Green Acres was on the air.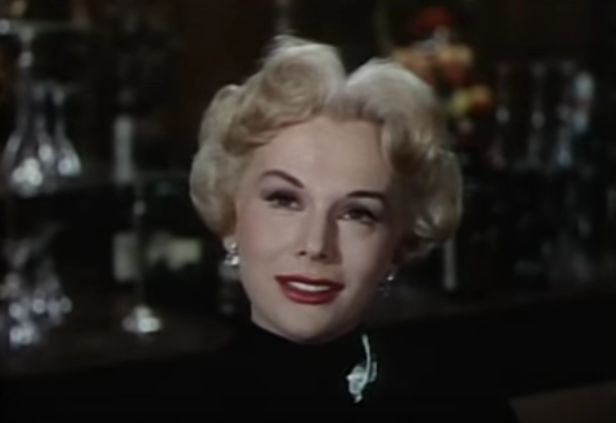 (Eva Gabor Photo: The Last Time I Saw Paris 1954 MGM | Public Domain)
After Green Acres ended, a now 50+ Eva Gábor's acting career was primarily on television, although she began doing voice acting work for Walt Disney animated movies, voicing Duchess in The Aristocats (1970) and Miss Bianca in The Rescuers (1977) and The Rescuers Down Under (1990). Eva Gábor's last on-screen appearance was in 1994 as a 75-year-old septuagenarian, on an episode of Burke's Law starring Gene Barry and Peter Barton, with fellow guest-stars Dick Butkus, Morgan Fairchild, Finola Hughes, Ken Kercheval, and Tiffani Thiessen. Her marriage to Richard Brown had ended in divorce in June 1973; it was her longest marriage. Eva Gábor's fifth and last husband was aerospace executive Frank Gard Jameson Sr. (m. September 1973).  She had no children of her own, although she was stepmother to Frank Jameson's 4 children until their divorce in 1983. Eva Gábor was a 76-year-old septuagenarian senior when she died from respiratory failure and pneumonia in July 1995.
Below, a younger Eddie Albert and Norma Crane (centre) on Studio One in 1953 with the series' set designer (left) and director (right).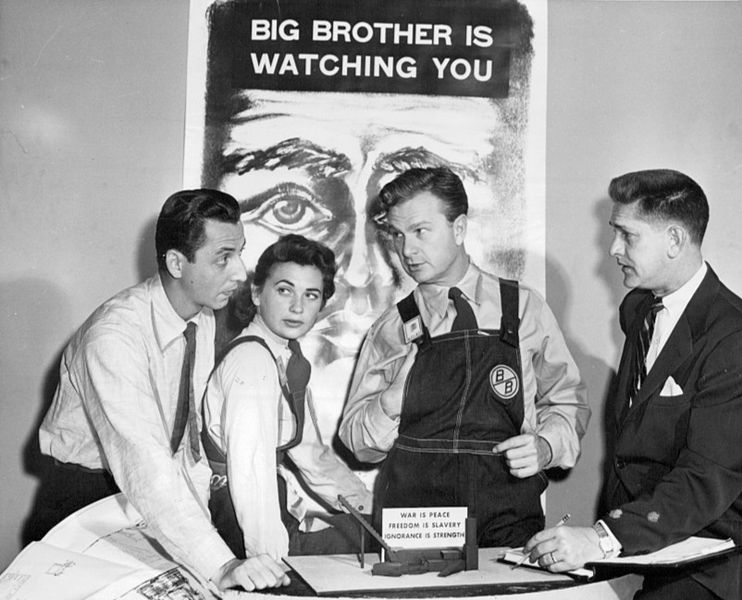 (Photo: CBS Television eBay | Wikimedia Commons / Public Domain)
Actor Eddie Albert amassed over 200 film credits from 1936-1997. Prior to starring on Green Acres, his film credits included supporting or starring roles in movies like Smash-Up: The Story of a Woman (1947) starring Susan Hayward and Marsha Hunt; You're in the Navy Now (1951) with Gary Cooper; Roman Holiday (1953) starring Gregory Peck and Audrey Hepburn; Oklahoma! (1955) with Gordon MacRae and Shirley Jones. Eddie Albert was part of the star-studded cast in The Longest Day (1962) with John Wayne, Paul Anka, and Sean Connery; and appeared in Miracle of the White Stallions (1963) and Captain Newman, M.D. (1963), starring Gregory Peck, Angie Dickinson, Tony Curtis, and Robert Duvall. 
Eddie Albert was married to wife Margo for 40 years, from 1945 until her death in 1985. Their son Edward Albert was born in February 1951, and also became an actor. Son Edward Albert died at the age of 55 in September 2006 from lung cancer. 
After Green Acres came to an end in 1971, Eddie Albert's baby boomer and senior fans could see him guest-starring on television series and co-starring on the big screen.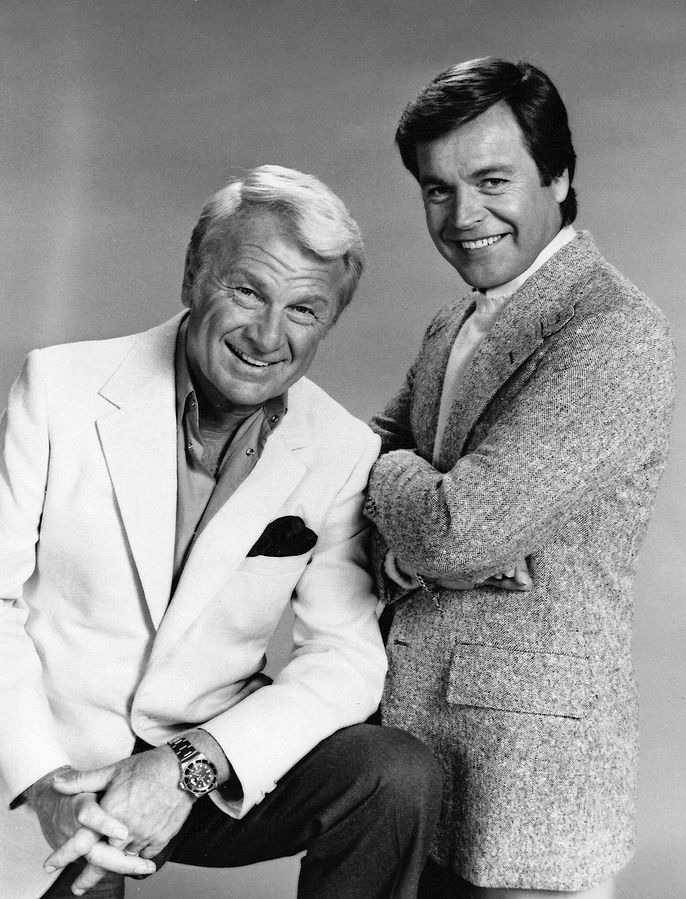 Some of his notable feature films and co-stars during the 1970's included The Heartbreak Kid (1972) with Charles Grodin and Cybill Shepherd; McQ (1974) starring John Wayne, Diana Muldaur and Clu Gulager; The Longest Yard (1974) with Burt Reynolds and Bernadette Peters; and the horror movie The Devil's Rain (1975) with Ernest Borgnine, Ida Lupino, William Shatner, Tom Skerritt, and John Travolta. Eddie Albert re-united with co-stars Burt Reynolds and Ernest Borgnine in Hustle (1975), and co-starred with Rip Torn in Birch Interval (1976).
Before the 70's ended, Eddie Albert co-starred as Frank MacBride in another popular TV series, Switch (1975-1978), with Robert Wagner and Sharon Gless. Right, Eddie Albert and Robert Wagner in 1975 on Switch! (Photo: CBS Television eBay | Wikimedia Commons / Public Domain)
The horror movie Dreamscape (1984) co-starring Dennis Quaid, Max von Sydow, Christopher Plummer, and Kate Capshaw was one of Eddie Albert's last movies. He could be seen in many guest-starring roles on TV during the 1980's and 1990's until retiring from film in 1997. Eddie Albert was a 99-year-old nonagenarian senior citizen when he died in May 2005 from pneumonia. 
A1. Arnold Ziffel on Green Acres was the beloved pig/substitute son (played by Arnold the Piggy) of Fred and Doris Ziffel. Arnold understood English, was fond of watching television, and carried his school bag in his mouth. Below, Green Acres' Arnold Ziffel the pig circa 1967.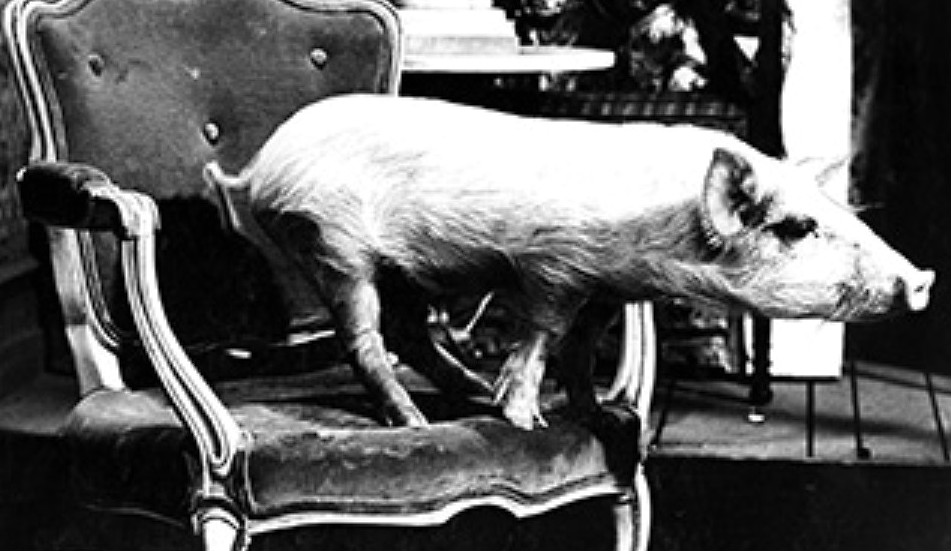 (1967 Photo: Rogers, Cowan and Brenner, Public Relations, Beverly Hills / eBay | Wikimedia Commons / Public Domain)
A2. Actor Tom Lester grew up on a farm and played affable farmhand Eb Dawson on Green Acres. As of February 8, 2017 Tom Lester is a 79-year-old septuagenarian senior citizen and is the only surviving regular cast member of Green Acres. After Green Acres ended, Lester was typecast and his acting opportunities were limited. He became a Christian speaker and farmer himself, and remained good friends with actor Eddie Albert. Tom Lester married for the first time at the age of 68 in 2007, and lives with his wife Kaylie on their farm in Mississippi.