June 12th Birthdays
If you were born on June 12th you share a celebrity birthday with these famous people: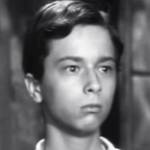 Peter J. Votrian (brother of Ralph Votrian)
American actor of TV (The Gene Autry Show; Climax!; Fury; Gunsmoke; You Are There; My Friend Flicka; Waterfront; Front Row Center; Circus Boy; Broken Arrow; The Millionaire) & movies (Fear Strikes Out; Crime in the Streets; Big House, U.S.A.), born June 12, 1942. (Peter J. Votrian 1957 Zane Grey Theater)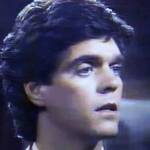 Alan Dysert
American screenwriter, producer, director & actor of TV soap operas (Sean Cudahay on All My Children 1981-2005), films (The Grift; Two Weeks; The Ghost Club; Undercover Kids; Becoming Jesse Tate; My Many Sons), & The Actor's School founder, born June 12, 1951. (Alan Dysert 1981 All My Children Promo)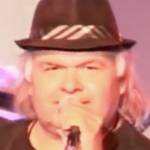 Gary Farmer

Native Canadian actor of TV (The Red Road; Blackstone; Longmire; Forever Knight; Easy Money; Resident Alien) and movies (Powwow Highway; The Dark Wind; Still Life: The Fine Art of Murder; Touched; Sioux City), born June 12, 1953. (Gary Farmer 2011: Tony Rio [drums] Gary Farmer & Troublemakers)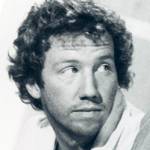 Timothy Busfield (married Melissa Gilbert)
Emmy Award-winning American director & actor of stage, TV (The West Wing; thirtysomething; Trapper John, M.D.; Studio 60 on the Sunset Strip; The Byrds of Paradise; For Life), & movies (Field of Dreams; Revenge of the Nerds), born June 12, 1957. (Timothy Busfield 1984 Trapper John, M.D. Photo: CBS)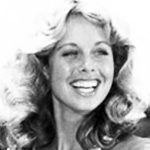 Jenilee Harrison
American actress of TV (Cindy Snow on Three's Company; Jamie Ewing Barnes on Dallas; Fantasy Island; The Love Boat; Super Password; Body Language), movies (Tank; The Redemption), and former Los Angeles Rams cheerleader, born June 12, 1959. (Jenilee Harrison 1980 High Flyer Photo: NBC)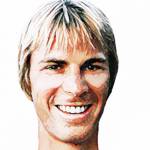 Steve Bauer (nee Steven Todd Bauer)
Canadian Olympic & Sport Hall of Fame amateur road bicycle racer, 1984 Los Angeles Summer Olympics silver medalist, later professional Tour de France competitive road bike racer, and co-founder of Steve Bauer Bike Tours, born June 12, 1959. (Steve Bauer c. 1980s Painting: A. Hamilton)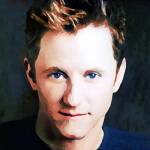 Gordon Michael Woolvett (brother of Jaimz Woolvett)
Canadian host & actor of TV (Seamus Harper on Andromeda; The Guard; Mysterious Island; Mission Genesis; Nickelodeon Wild Side Show; Supernatural) and movies (The Highwayman; Bride of Chucky; Shadow Builder; Princes in Exile; The Legend of Gator Face), born June 12, 1970.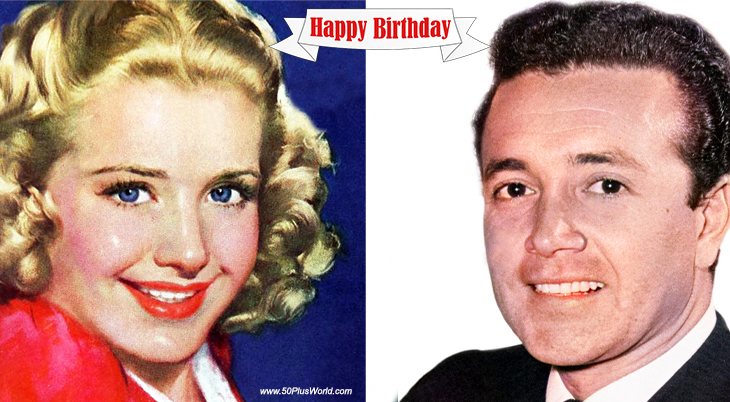 (Priscilla Lane 1939: Marland Stone | Vic Damone c 1960s: Hoffman [colorized]))
Happy Birthday to everyone celebrating their birthday on June 12th!
Remember These June 11th Famous Birthdays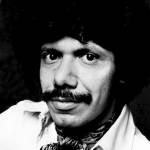 Chick Corea (nee Armando Anthony Corea)
Grammy Award-winning American contemporary classical music and jazz fusion composer, bandleader, and musician, solo artist (500 Miles High; Windows; Spain), pianist and performer with Herbie Mann, Stan Getz, Herbie Hancock, and the Miles Davis band (born June 12, 1941 – died Feb. 9, 2021; age 79). Chick Corea died of cancer. (Chick Corea 1976 Photo: Polydor Records)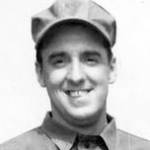 Jim Nabors (nee James Thurston Nabors)
American baritone singer (Back Home Again in Indiana), actor of stage, TV (Gomer Pyle on The Andy Griffith Show & Gomer Pyle, U.S.M.C.; The Jim Nabors Hour; The Carol Burnett Show; The Lost Saucer; Valentine's Day) and movies (born June 12, 1930 – died Nov. 30, 2017; age 87). Cause of death for Jim Nabors is unknown. (Jim Nabors Gomer Pyle USMC Photo: DKues)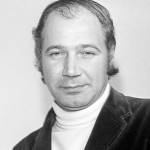 Eddie Adams
1969 Pulitzer Prize-winning American Korean and Vietnam combat photographer, war zone photojournalist (Saigon Execution), and celebrity portrait photographer (born June 12, 1933 – died Sept. 18, 2004; age 71). Cause of death for Eddie Adams was Lou Gehrig's disease / ALS) complications. (Eddie Adams 1969 Photo: Eric Koch / Nationaal Archief)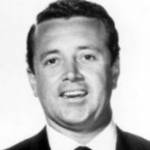 Vic Damone (nee Vito Rocco Farinola; ex of Pier Angeli, Diahann Carroll)

American songwriter, singer (You're Breaking My Heart; My Heart Cries For You; My Truly Truly Fair; Smoke Gets In Your Eyes), and actor of radio, TV (The Vic Damone Show), and movies (Deep in My Heart; Kismet; Hell to Eternity; Athena; Hit the Deck), born June 12, 1928 – died Feb. 11, 2018; age 89). Vic Damone died of respiratory illness complications. (Vic Damone 1961 Photo: NBC)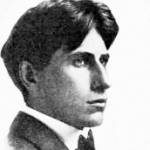 James Oliver Curwood
American short story writer (The Fifth Man), & best-selling action-adventure novelist (The River's End; The Grizzly King; Back to God's Country; The Valley of Silent Men; Kazan, the Wolf Dog; Swift Lightning; The Danger Trail), built Curwood Castle in Michigan, where Mount Curwood is named for him (born June 12, 1878 – died Aug. 13, 1927; age 49). (James Oliver Curwood 1914)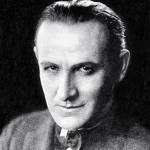 Sam De Grasse (nee Samuel Alfred De Grasse; brother of Joseph De Grasse)
Canadian character actor of early sound & silent movies (Intolerance; The Black Pirate; The Man Who Laughs; Robin Hood; Captain of the Guard; When a Man Loves; Blind Husbands; The Country Doctor; Wall Street; The Fighting Eagle; Unseen Forces; Diane of the Follies; Wild and Woolly) (born June 12, 1875 – died Nov. 29, 1953; age 78). Uncle of Robert de Grasse. (Sam De Grasse 1923)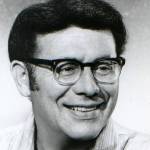 Irwin Allen (nee Irwin O. Cohen; "Master of Disaster")
American film producer, screenwriter, & director of TV (Voyage to the Bottom of the Sea; The Time Tunnel; Lost in Space; Land of the Giants), and movies (The Poseidon Adventure; The Towering Inferno; Five Weeks in a Balloon; The Swiss Family Robinson; The Swarm), (born June 12, 1916 – died Nov. 2, 1991; age 75). Irwin Allen died of a heart attack. (Irwin Allen 1974 Photo)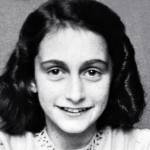 Anne Frank (nee Annelies Marie Frank)
Jewish German-Dutch schoolgirl & writer (The Secret Annex / The Diary of a Young Girl) whose memoir about hiding from the Gestapo during WWII, inspired plays, TV shows & movies (The Diary of Anne Frank; Anne Frank's Diary) (born June 12, 1929 – died March 1945; age 15). Anne Frank died of typhus in the Bergen-Belsen concentration camp. (Anne Frank 1941)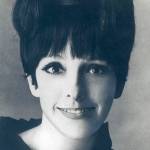 Rona Jaffe

American editor, writer (Cosmopolitan), and novelist (Mazes and Monsters; The Best of Everything; Family Secrets; Class Reunion; The Cherry in the Martini; The Other Woman; An American Love Story; Five Women; After the Reunion; The Fame Game; Away From Home) (born June 12, 1931 – died Dec. 30, 2005; age 74). Rona Jaffe died of cancer. (Rona Jaffe 1965 Photo: TV Scout)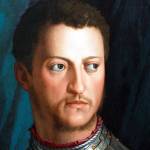 Cosimo I de Medici (nee Cosimo di Giovanni de' Medici)
Italian politician, 2nd Duke of Florence (1537-1569), 1st Grand Duke of Tuscany (1569-1574), patron of of arts, culture, the Florentine Navy, military fortresses (Elba, Siena), & more (Pitti Palace & Boboli Gardens; the Uffizi in Florence; Villa di Castello) (born June 12, 1519 – died Apr. 21, 1574; age 54). Father of Francesco I, Ferdinando I. (Cosimo I de' Medici c. 1545: Bronzino)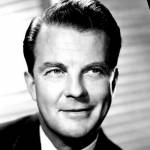 William Lundigan
American actor & host of films (The Inside Story; The White Orchid; Mystery in Mexico; Follow Me Quietly; Mother Didn't Tell Me; I'll Get By; The Forgotten Woman; Reckless Living; Dishonored Lady) & TV (Climax; Men Into Space) (born June 12, 1914 – died Dec. 20, 1975; age 61). William Lundigan died of heart failure. (William Lundigan 1957 Photo: Communications Counselors)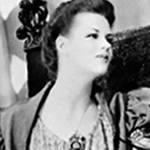 Uta Hagen (married Herbert Berghof; ex of José Ferrer)
Blacklisted, Tony Award-winning American actress of stage, TV (One Life to Live) & movies (The Other; The Boys from Brazil; Reversal of Fortune), acting teacher (Jason Robards; Jack Lemmon; George Segal; Al Pacino) and author (Challenge for the Actor) (born June 12, 1919 – died Jan. 14, 2004; age 84). Cause of death for Uta Hagen is unknown. (Uta Hagen 1943 Photo: LoC)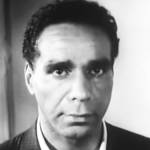 Bernie Hamilton (nee Bernard Hamilton)
American actor of TV (Cap. Harold Dobey on Starsky and Hutch; The Virginian; Tarzan; The Name of the Game) and movies (The Young One; One Potato, Two Potato; The Losers; Hammer; Let No Man Write My Epitaph; The Jackie Robinson Story) (born June 12, 1928 – died Dec. 30, 2008; age 80). Bernie Hamilton died of cardiac arrest. (Bernie Hamilton 1964 One Potato, Two Potato)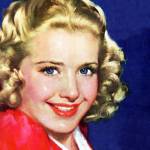 Priscilla Lane (nee Priscilla Mullican; sister of Lola Lane, Rosemary Lane)
American actress-singer (Brother Rat and a Baby; The Roaring Twenties; Arsenic and Old Lace; Four Mothers; Daughters Courageous; Men Are Such Fools; Cowboy From Brooklyn; Love, Honor and Behave; Million Dollar Baby; Saboteur; Blues in the Night; Fun on a Weekend; Bodyguard; Silver Queen) (born June 12, 1915 – died Apr. 4, 1995; age 79).  (Priscilla Lane 1939 Portrait: Marland Stone)
*Images are public domain or Creative Commons licensed & sourced via Wikimedia Commons, Vimeo, or Flickr, unless otherwise noted*