June 12th Birthdays
If you were born on June 12th you share a birthday with these famous people: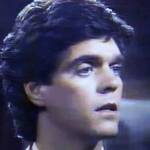 Alan Dysert is 67
American senior, screenwriter, producer, director & actor of TV soap operas (Sean Cudahay on All My Children from 1981-2005) and films (The Grift; Two Weeks; The Ghost Club; Undercover Kids; Becoming Jesse Tate; My Many Sons; The Senator), born June 12, 1951. (Alan Dysert 1981 All My Children Promo)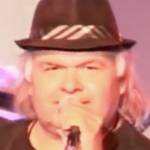 Gary Farmer is 65

Native Canadian actor of TV (The Red Road; Blackstone; Longmire; Forever Knight; Easy Money) and movies (Powwow Highway; The Dark Wind; Still Life: The Fine Art of Murder; Touched), and senior born June 12, 1953. (Gary Farmer 2011: Tony Rio [drums] Gary Farmer & Troublemakers)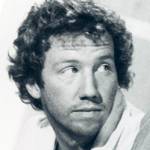 Timothy Busfield is 61
Emmy Award-winning 60+ American director & actor of stage, TV (The West Wing; thirtysomething; Trapper John, M.D.; Studio 60 on the Sunset Strip; The Byrds of Paradise), & movies (Field of Dreams; Revenge of the Nerds), born June 12, 1957. (Timothy Busfield 1984 Trapper John, M.D. Photo: CBS)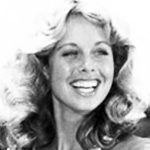 Jenilee Harrison is 59
Fifty-five-plus American actress of TV (Cindy Snow on Three's Company; Jamie Ewing Barnes on Dallas; Fantasy Island; The Love Boat; Super Password; Body Language), movies (Tank), and retired Los Angeles Rams cheerleader, born June 12, 1959. (Jenilee Harrison 1980 High Flyer Photo: NBC)
Steve Bauer is 59 (nee Steven Todd Bauer)
Retired fifty-five-plus Canadian Olympic & Sport Hall of Fame amateur road bicyling racer, 1984 Los Angeles Summer Olympics silver medalist, later professional Tours de France competitive road bike racer, and co-founder of Steve Bauer Bike Tours, born June 12, 1959.
Sherry Stringfield is 51
American actress of TV (Susan Lewis on ER; Blake Spaulding on Guiding Light; NYPD Blue; Under the Dome; Criminal Minds: Beyond Borders; Tell Me You Love Me) and movies (54; Forfeit; Viva Las Nowhere; The Stepfather; The Dog Lover; Autumn in New York), born June 12, 1967.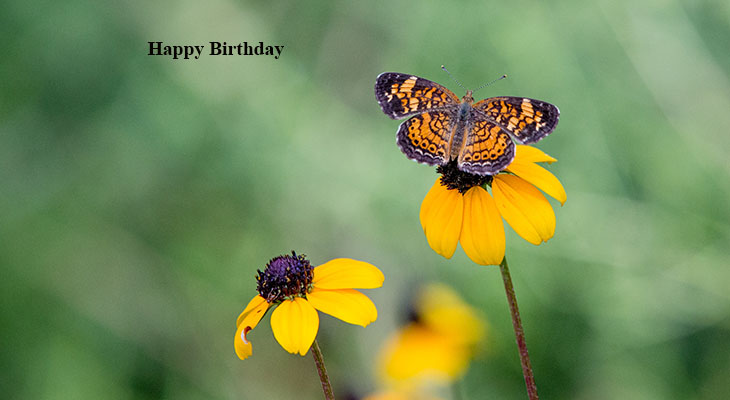 (Photo: Patrick Lockley via Unsplash)
Happy Birthday to everyone celebrating their birthday on June 12th!
And remembering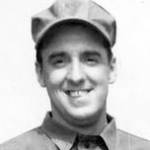 Jim Nabors (nee James Thurston Nabors)
American baritone singer (Back Home Again in Indiana), actor of stage, TV (Gomer Pyle on The Andy Griffith Show & Gomer Pyle, U.S.M.C.; The Jim Nabors Hour; The Carol Burnett Show; The Lost Saucer) and movies (born June 12, 1930 - died Nov. 30, 2017; age 87). Cause of death for Jim Nabors is unknown. (Jim Nabors Gomer Pyle USMC Photo: DKues)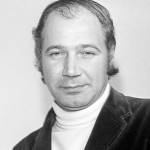 Eddie Adams
1969 Pulitzer Prize-winning American Korean and Vietnam combat photographer, war zone photojournalist (Saigon Execution), and celebrity portrait photographer (born June 12, 1933 - died Sept. 18, 2004; age 71). Cause of death for Eddie Adams was Lou Gehrig's disease / ALS) complications. (Eddie Adams 1969 Photo: Eric Koch / Nationaal Archief)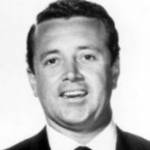 Vic Damone (nee Vito Rocco Farinola)

American songwriter, singer (You're Breaking My Heart; My Heart Cries For You; My Truly Truly Fair), and actor of radio, TV (The Vic Damone Show), and movies (Deep in My Heart; Kismet; Hell to Eternity; Athena), born June 12, 1928 - died Feb. 11, 2018; age 89). Vic Damone died of respiratory illness complications. (Vic Damone 1961 Photo: NBC)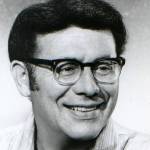 Irwin Allen ("Master of Disaster")
American film producer, screenwriter, & director of TV (Voyage to the Bottom of the Sea; The Time Tunnel; Lost in Space; Land of the Giants), and movies (The Poseidon Adventure; The Towering Inferno; Five Weeks in a Balloon; The Swiss Family Robinson; The Swarm), (born June 12, 1916 - died Nov. 2, 1991; age 75). Irwin Allen died of a heart attack. (Irwin Allen 1974 Photo)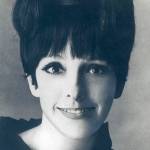 Rona Jaffe

American editor, writer (Cosmopolitan), and novelist (Mazes and Monsters; The Best of Everything; Family Secrets; Class Reunion; The Cherry in the Martini; The Other Woman; An American Love Story; Five Women; After the Reunion; The Fame Game; Away From Home) (born June 12, 1931 - died Dec. 30, 2005; age 74). Rona Jaffe died of cancer. (Rona Jaffe 1965 Photo: TV Scout)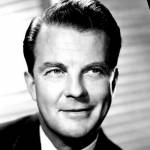 William Lundigan
American actor & host of movies (The Inside Story; The White Orchid; Mystery in Mexico; Follow Me Quietly; Mother Didn't Tell Me; I'll Get By; The Forgotten Woman; That's My Story!) and TV (Climax; Men Into Space) (born June 12, 1914 - died Dec. 20, 1975; age 61). William Lundigan died of heart failure. (William Lundigan 1957 Photo: Communications Counselors)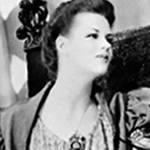 Uta Hagen
Blacklisted, Tony Award-winning American actress of stage, TV (One Life to Live) & movies (The Other; The Boys from Brazil; Reversal of Fortune), acting teacher (Jason Robards; Jack Lemmon; George Segal; Al Pacino) and author (Challenge for the Actor) (born June 12, 1919 - died Jan. 14, 2004; age 84). Cause of death for Uta Hagen is unknown. (Uta Hagen 1943 Photo: LoC)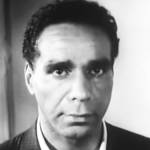 Bernie Hamilton
American actor of TV (Cap. Harold Dobey on Starsky and Hutch; The Virginian; Tarzann) and movies (The Young One; One Potato, Two Potato; The Losers; Hammer; Let No Man Write My Epitaph; The Jackie Robinson Story) (born June 12, 1928 - died Dec. 30, 2008; age 80). Bernie Hamilton died of cardiac arrest. (Bernie Hamilton 1964 One Potato, Two Potato)
*Images are public domain or Creative Commons licensed & sourced via Wikimedia Commons, Vimeo, or Flickr, unless otherwise noted*