August 21st Birthdays
If you were born on August 21st you share a celebrity birthday with these famous people:
Jackie DeShannon is 80 (nee Sharon Lee Myers)
Grammy-winning Songwriters Hall of Fame American singer (Put a Little Love in Your Heart; What The World Needs Now is Love; Needles and Pins; Lonely Girl; Bette Davis Eyes; When You Walk in the Room; Vanilla O'Lay), born August 21, 1941. (Jackie DeShannon 1960s Album Photo: brett jordan)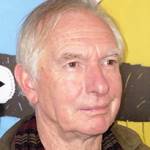 Peter Weir is 77
Australian movie producer, screenwriter, and director (The Year of Living Dangerously; Witness; Gallipoli; The Mosquito Coast; Dead Poets Society; Green Card, The Truman Show; The Way Back; Picnic at Hanging Rock; Fearless; Homesdale), born August 21, 1944. (Peter Weir 2011 Photo: Piotr Drabik)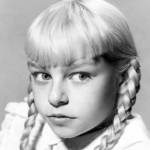 Patty McCormack is 76 (nee Patricia Ellen Russo)
American actress of movies (The Bad Seed; All Mine to Give; Frost/Nixon; Mommy's Day) and television (Young Dr. Malone; The Ropers; The Best of Everything; Peck's Bad Girl; The Doctors; The Sopranos; Hart of Dixie; As the World Turns), born August 21, 1945. (Patty McCormack 1956 Photo)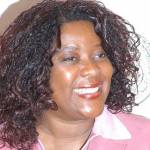 Loretta Devine is 72
Emmy Award-winning American actress of stage, TV (Marla Hendricks on Boston Public; Eli Stone; The Client List; Grey's Anatomy; The Carmichael Show; A Different World), and movies (Waiting to Exhale), born August 21, 1949. (Loretta Devine 2003 Photo: Anders Krusberg / Peabody Awards)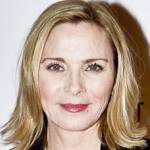 Kim Cattrall is 65

British-Canadian producer & actress of stage, TV (Samantha Jones on Sex and the City; Producing Parker; Sensitive Skin) and films (Porky's; Mannequin; Police Academy; Breaking Point; Turk 182!; Masquerade; Midnight Crossing), born August 21, 1956. (Kim Cattrall 2012 Photo: Trevor Haldenby / CFC)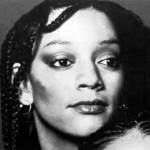 Kim Sledge is 64
American disco, R&B and soul singer with Sister Sledge (We Are Family; Frankie; Lost in Music; He's the Greatest Dancer; All American Girls; My Guy; Thinking of You; He's Just a Runaway; Reach Your Peak; Got to Love Somebody), born August 21, 1957. (Kim Sledge 1977 Photo: Michael Ochs)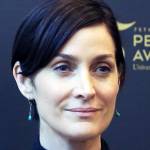 Carrie-Anne Moss is 54
Canadian actress of movies (Trinity in Matrix films; Red Planet; Disturbia; Pompeii; Memento; Sabotage; Lethal Tender; Suspect Zero; Chocolat) and TV (Models Inc.; Jessica Jones; Vegas; F/X The Series; Dark Justice), born August 21, 1967. (Carrie-Anne Moss 2016 Photo: Jana Lynn French / Peabody Awards)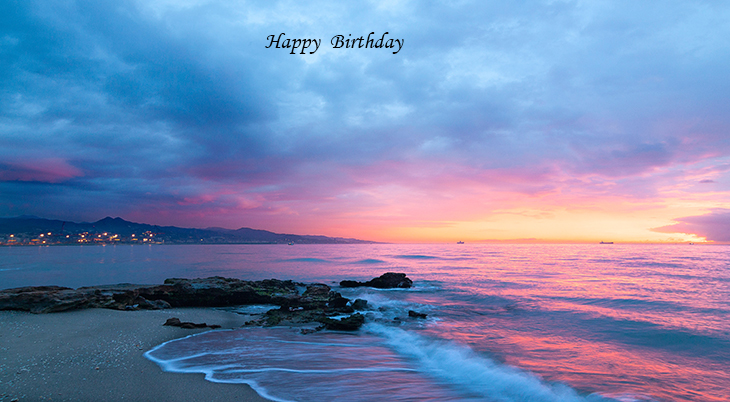 (Sunset at Playa de la Misericordia, Spain Photo: Quino Al via Unsplash)
Happy Birthday to everyone celebrating their birthday on August 21st!
Remember These August 21st Famous Birthdays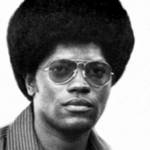 Clarence Williams III

American actor of TV (Linc Hayes on Mod Squad; Philby on Mystery Woman TV movies; Judging Amy), and films (Tales From the Hood; Purple Rain; 52 Pick-Up; The General's Daughter; The Way of War; The Immortals; Reindeer Games; Hoodlum; The Butler; The Legend of 1900; Sugar Hill; Ritual) (born Aug. 21, 1939 – died June 4, 2021; age 81). (Clarence Williams III 1970 Photo: ABC TV)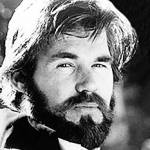 Kenny Rogers is 81 (nee Kenneth Ray Rogers)
Grammy Award-winning Country Music Hall of Fame American singer-songwriter (Ruby, Don't Take Your Love to Town; Coward of the County; Lucille; She Believes in Me; The Gambler; Lady; We've Got Tonight; Islands in the Stream) (born Aug. 21, 1938 – died Mar. 20, 2020; age 81). Kenny Rogers died of natural causes. (Kenny Rogers 1970 Photo: Kragen/Fritz, Inc. | reprise)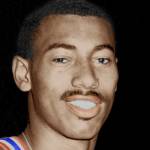 Wilt Chamberlain (nee Wilton Norman Chamberlain; "The Big Dipper")
Naismith Memorial Basketball Hall of Fame American (Harlem Globetrotters; Philadelphia Warriors; Philadelphia 76ers – 1967 NBA Champs; Los Angeles Lakers – 1972 NBA Champs), 1960 NBA Rookie of the Year, NBA MVP (born Aug. 21, 1936 – died Oct. 12, 1999; age 63). Wilt Chamberlain died of heart failure. (Wilt Chamberlain 1959 Photo: Fred Palumbo)
Jack Weston (nee Jack Weinstein)
American actor of stage, TV (Rod Brown of the Rocket Rangers; My Sister Eileen; The Hathaways; The Four Seasons; Gunsmoke; Thriller), and movies (A New Leaf; Wait Until Dark; Cactus Flower; Dirty Dancing; It's Only Money; Mirage; Imitation of Life) (born Aug. 21, 1924 – died May 3, 1996; age 71). Jack Weston died of lymphoma. (Jack Weston 1959 Johnny Staccato)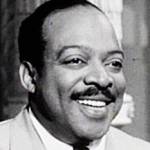 Count Basie (nee William James Basie)

Grammy Award-winning American jazz musician and big band leader (Count Basie Orchestra), pianist, and composer (April in Paris; Blues in Hoss' Flat; One O'Clock Jump; Lester Leaps In) (born August 21, 1904 – died July 17, 1984; age 79). Cause of death for Count Basie was pancreatic cancer. (Count Basie 1955 Rhythm and Blues Revue)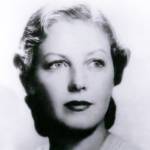 M. M. Kaye (nee Mary Margaret Kaye; aka "Mollie")

English radio playwright, historical novelist (The Far Pavilions; Shadow of the Moon; Trade Wind), mystery author (Death in Berlin; Death in Cyprus; Death in Kenya; Death in Kashmir; Death in Zanzibar; Death in the Andamans), children's book writer & illustrator (The Ordinary Princess; Thistledown) (born Aug. 21, 1908 – died Jan. 29, 2004; age 95). (M. M. Kaye 1930s Photo)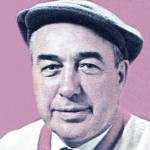 Toe Blake (nee Joseph Hector Blake)
Hockey Hall of Fame Canadian NHL player & team captain (Montreal Canadiens / Montreal Maroons – 3 Stanley Cups), 1938-39 NHL MVP Hart Trophy, and Montreal Canadiens coach (8 Stanley Cups) (born Aug. 21, 1912 – died May 17, 1995; age 82). Toe Blake had Alzheimer's Disease and died of pneumonia. (Toe Blake 1960s Ralston-Purina Company)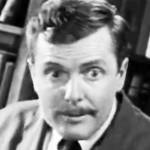 John McMartin
American actor of stage, TV (Ed Rice on As the World Turns; Falcon Crest; Law & Order; Beauty and the Beast; Phyllis; Murder, She Wrote), and movies (Sweet Charity; All the President's Men; Brubaker; Blow Out; Pennies From Heaven; Legal Eagles; No Reservations) (born Aug. 21, 1929 – died July 6, 2016; age 86). John McMartin died of cancer. (John McMartin 1965 A Thousand Clowns)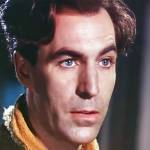 David Farrar
British movie actor (Meet Sexton Blake; The Sea Chase; Gone to Earth; Cage of Gold; Let's Make Up; Frieda; Pearl of the South Pacific; Hour of Glory; Diamond City; The Golden Horde; The Wild Heart; The Black Shield of Falworth; Escape to Burma; I Accuse) (born Aug. 21, 1908 – died Aug. 31, 1995; age 87). Cause of death for David Farrar is unknown. (David Farrar 1947 Black Narcissus)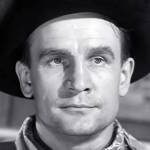 Karl Lukas (nee Karol Louis Lukasiak)
American character actor of TV (Private Stash Kadowski on The Phil Silvers Show; Family Affair; Bewitched; Mister Ed; Hennesey; Bonanza; St. Elsewhere; Alfred Hitchcock Presents; Cannon) and movies (Under Fire; Las Vegas Lady; Tora! Tora! Tora!) (born Aug. 21, 1919 – died Jan. 16, 1995; age 75). Cause of death for Karl Lukas is unknown. (Karl Lukas 1958 Tombstone Territory)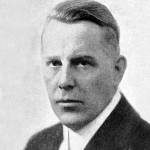 Harry T. Morey
American 1930s movies and silent film actor (Ben Hur; Red Eagle; The Deerslayer; Her Secret; Tangled Lives; The Lady of the Lake; Casey at the Bat; The Sky Pilot; Billy the Kid; Auld Lang Syne; Indian Romeo and Juliet; As You Like It; Under the Tonto Rim; The Roughneck; Headlines) (born Sept. 21, 1873 – died Jan. 24, 1936; age 62). (Harry T. Morey 1917 Photo: Picture-Play Magazine)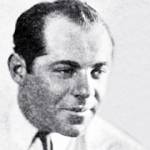 Albert S. Rogell
American director of TV (Broken Arrow), silent movies (Thundering Hoofs; Galloping Gallagher; Geared to Go; The Red Raiders) & classic films (Heaven Only Knows; The Admiral Was a Lady; Song of India; Earl Carroll Sketchbook; The Black Cat; Li'l Abner; Argentine Nights; Escape From Devil's Island; City Streets) (born Aug. 21, 1901 – died Apr. 7, 1988; age 86). (Albert S. Rogell 1929)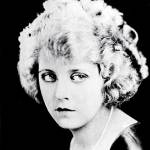 Eileen Percy (aka Mrs. Ulrich Busch & Mrs. Harry Ruby)
Irish-American child model, columnist, actress of stage & silent movies (Wild and Woolly; Desert Gold; Land of Jazz; Her Honor the Mayor; The Third Eye; Pardon My Nerve; Yesterday's Wife; Children of Jazz; Under the Rouge; Race Wild; Cobra; The Phantom Bullet; East Side – West Side; The Gray Horizon; The Empty Cab) (born Aug. 21, 1900 – died July 29, 1973; age 72). (Eileen Percy 1921)
*Images are public domain or Creative Commons licensed & sourced via Wikimedia Commons, Vimeo, or Flickr, unless otherwise noted*