May 4th Birthdays
If you were born on May 4th you share a celebrity birthday with these famous people: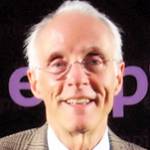 Robin Cook (nee Robert Brian Cook)
American doctor, U.S. Navy aquanaut, and best-selling medical thriller novelist (Coma; Outbreak; Mortal Fear; Sphinx; Mindbend; Harmful Intent; The Year of the Intern; Blindsight and the Jack Stapleton/Laurie Montgomery series), born May 4, 1940. (Robin Cook 2008 Photo: Patryk Korzeniecki)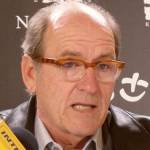 Richard Jenkin
Emmy Award-winning American actor of stage, TV (Six Feet Under; Berlin Station) and movies (The Visitor; The Shape of Water; Silverado; The Manhattan Project; The Witches of Eastwick; Sea of Love; Absolute Power; 4 Minute Mile; LBJ), born May 4, 1947. (Richard Jenkins 2011 Photo: Piotr Drabik)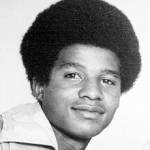 Jackie Jackson (nee Sigmund Esco Jackson; ex-partner of Paula Abdul)
American producer, session musician, songwriter, & singer (Stay) with The Jackson 5 (I Want You Back; ABC; Can You Feel It; Wait; Torture; I'll Be There; Who's Lovin' You), born May 4, 1951. Older brother of Randy, Tito, Jermain, La Toya, Janet & Michael Jackson. (Jackie Jackson 1969: Bernie Ilson Inc. PR)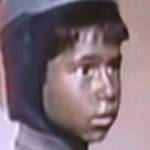 Pia Zadora (nee Pia Alfreda Schipani)

American singer (Rock It Out; When the Rain Begins to Fall), & actress of stage, TV & movies (Butterfly; The Lonely Lady; Hairspray; Troop Beverly Hills; Naked 33 1/3: The Final Insult), born May 4, 1953. Ex of Meshulam Riklis, Jonathan Kaufer. (Pia Zadora 1964 Santa Claus Conquers the Martians)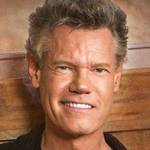 Randy Travis (nee Randy Bruce Traywick)
Grammy Award-winning American Country Music Hall of Fame songwriter, singer (Diggin' Up Bones; Forever and Ever, Amen; Too Gone Too Long; I Told You So; Honky Tonk Moon), actor of TV & movies (The Long Ride Home; Texas Rangers), born May 4, 1959. (Randy Travis Photo: Ontourage Management)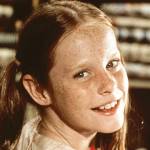 Mary Beth McDonough (nee Mary Elizabeth McDonough)
American actress of TV (Erin Walton on The Waltons; General Hospital; The New Adventures of Old Christine), films (One of Those Nights; The Costume Shop; Heaven Sent; Snowballing; Funland), screenwriter, author & acting coach, born May 4, 1961. (Photo: Courtesy MaryMcDonough.com)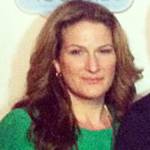 Ana Gasteyer
American improv comedienne, host & actress of TV (Sheila Shay on Suburgatory; Saturday Night Live; The Good Wife; People of Earth; Lady Dynamite; Going There with Ana Gasteyer) and movies (What Women Want; Dick; Mean Girls), born May 4, 1967. (Ana Gasteyer 2013 Photo: Melissa Hiller)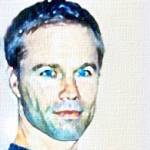 Matt Crane (nee Matthew Crane)

American sculptor, actor of TV (Matthew Cory on Another World 1991-1999; Ross Duncan on General Hospital; War and Remembrance; Tour of Duty; Sex and the City; Gotham the Series), married to former Another World co-star Robin Christopher, born May 4, 1967. (Matt Crane Painting: A. Hamilton)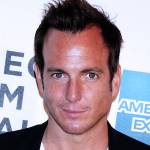 Will Arnett (nee William Emerson Arnett)
Canadian-American comedian, actor of TV (Gob Bluth on Arrested Development; Bojack Horseman; The Millers; Up All Night; 30 Rock; Riviera), & films (When in Rome; Monsters vs. Aliens; Batman), born May 4, 1970. Ex of Amy Poehler, Penelope Ann Miller. (Will Arnett 2012: David Shankbone)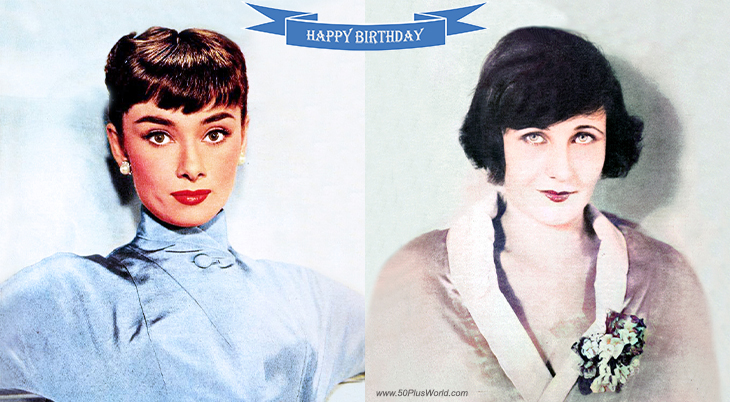 (Audrey Hepburn 1953 | Maria Corda 1927 [colorized])
Happy Birthday to everyone celebrating their birthday on May 4th!
Remember These May 4th Famous Birthdays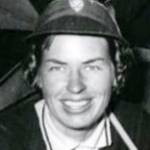 Betsy Rawls (nee Elizabeth Earle Rawls) 
World Golf Hall of Fame American award-winning (1959 LPGA Vare; 1980 Patty Berg ; 1996 Bob Jones) LPGA professional golfer with 55 LPGA Tour wins, 8 LPGA major championships (Western Open, Titleholders, Women's PGA, US Women's Open), 1957 & 1959 LPGA Tour Money winner, (born May 4, 1928 – died Oct. 21, 2023; age 95). (Betsy Rawls 1959: UPI Telephoto)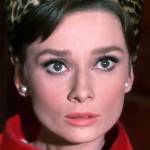 Audrey Hepburn (nee Audrey Kathleen Ruston; aka Edda van Heemstra)
Tony, Emmy, Grammy & Oscar-winning Belgian-British actress of TV & films (Roman Holiday; Breakfast at Tiffany's; My Fair Lady; Sabrina; Funny Face; Wait Until Dark; The Children's Hour; Robin and Marian; War and Peace; Two for the Road) (born May 4, 1929 – died Jan. 20, 1993; age 63). Ex of Mel Ferrer, Andrea Dotti; partner of Robert Wolders. (Audrey Hepburn 1961 Charade) 
Nickolas Ashford
American R&B singer-songwriter with his wife Valerie Simpson (Ashford & Simpson – Solid), co-producer and songwriter for Motown (Let's Go Get Stoned; Ain't No Mountain High Enough; Ain't Nothing Like the Real Thing) (born May 4, 1941 – died Aug. 22, 2011; age 70). Nickolas Ashford had throat cancer before he died. (Nickolas Ashford 1980 Photo: Warner Bros. Records)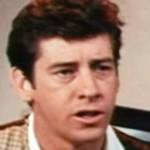 Paul Gleason (ex of Candy Moore)

American actor of TV (Dr. David Thornton on All My Children; Lee Carothers on Another Life; One West Waikiki; Dallas; Adam-12; Hill Street Blues; Riptide) and movies (The Pursuit of D.B. Cooper; Trading Places; The Breakfast Club; Die Hard) (born May 4, 1939 – died May 27, 2006; age 67). Paul Gleason died of lung cancer. (Paul Gleason 1973 Photo: Little Laura and Big John Trailer)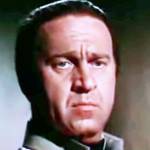 Howard Da Silva (nee Howard Silverblatt; ex of Marjorie Nelson)
Blacklisted American actor of TV (For the People; Ben Casey) and movies (Mommie Dearest; The Great Gatsby; M; Three Husbands; Tripoli; The Underworld Story; Blues in the Night; They Live By Night; The Blue Dahlia; The Lost Weekend; The Omaha Trail) (born May 4, 1909 – died Feb. 16, 1986; age 76). Howard Da Silva died of lymphoma. (Howard Da Silva 1947 Unconquered)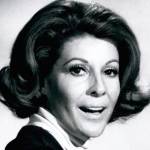 Susan Brown
American actress of stage, TV (Mariah), and TV soap operas (Dr. Gail Adamson Baldwin on General Hospital & Port Charles; Ann on The Young Marrieds; Martha Ferguson on Bright Promise; Constance Mackenzie Carson on Return to Peyton Place; Santa Barbara; Liz on From These Roots; As the World Turns) (born May 4, 1932 – died Aug. 21, 2018; age 86). (Susan Brown 1975)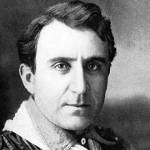 Joseph De Grasse (brother of Sam De Grasse; married Ida May Park)
Canadian actor & director of stage, classic & silent movies (A Doll's House; So Big; The Hidden Way; The Place Beyond the Winds; Heart o' the Hills; If My Country Should Call; The Old Swimmin' Hole; Triumph; The Scarlet Car; The Dawn Rider) co-founder of the Motion Picture Directors Association (born May 4, 1873 – died May 25, 1940; age 67). (Joseph De Grasse 1911: Pathe Freres)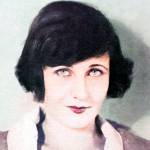 Maria Corda (nee Mária Antónia Farkas)
Hungarian actress, 1st wife of director Alexander Korda (then Korda Sandor), star of stage and silent films (The Private Life of Helen of Troy; Love and the Devil; A Woman in the Night; The Last Days of Pompeii; Dance Fever; Madame Doesn't Want Children; A Modern Casanova) (born May 4, 1898 – died Feb. 15, 1976; age 77). (Maria Corda 1927: Moving Picture World)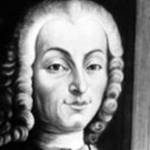 Bartolomeo Cristofori (nee Bartolomeo Cristofori di Francesco)
Venetian musical instrument restorer, maker (pianofortes; upright harpischord / clavicytherium; standard harpischords), and inventor (piano; spinettone; oval spinet; ) for Prince Ferdinando de Medici of Florence & his father, Cosimo III, Grand Duke of Tuscany (born May 4, 1655 – died Jan. 27, 1731; age 75). (Bartolomeo Cristofori c. 1726: Unknown)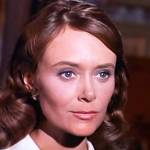 Christine White
American actress of TV (Abigail Adams on Ichabod and Me; The Loretta Young Show; Perry Mason; The Man Behind the Badge; The Twilight Zone; The Millionaire; The Untouchables; The Rifleman; Thriller; Bachelor Father; The Fugitive) and movies (Man Crazy; Macabre; Panama Sal) (born May 4, 1926 – died Apr. 14, 2013; age 86). (Christine White 1960 Bonanza)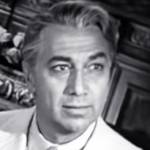 Luther Adler (nee Lutha Adler; ex of Sylvia Sidney)
American actor of TV (Hawaii Five-O; Naked City) & films (South Sea Sinner; The Miami Story; Crashout; Hot Blood; Saigon; Under My Skin; House of Strangers; M; Kiss Tomorrow Goodbye; Wake of the Red Witch; Absence of Malice; The Desert Fox: The Story of Rommel; The Loves of Carmen) (born May 4, 1903 – died Dec. 8, 1984; age 81). Brother of Celia & Stella Adler. (Luther Adler 1949 D.O.A.)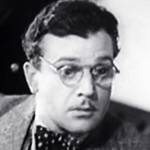 Esmond Knight (married Nora Swinburne; father of Rosalind Knight)
English actor of stage, TV & films (Girdle of Gold; The River; Anne of the Thousand Days; The Inheritance; Peeping Tom; Sink the Bismarck!; Missiles From Hell; Black Narcissus; Gone to Earth; The Steel Key; The Red Shoes; Hamlet; The End of the River) (born May 4, 1906 – died Feb. 23, 1987; age 80). Esmond Knight died of a heart attack. (Esmond Knight 1940 Contraband)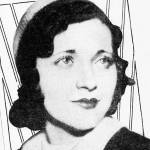 Bernadine Hayes (aka Bernadene Hayes)
American singer-actress of radio, TV & films (The Judgement Book; Prison Nurse; Don't Gamble with Strangers; Heroes in Blue; Trouble at Midnight; North of the Rio Grande; The Accusing Finger; Sweetheart of the Navy; The Deadly Game; Great Guy; Some Like It Hot; Santa Fe Marshal) (born May 4, 1912 – died Aug. 29, 1987; age 75). (Bernadine Hayes 1930: The Indianapolis Times)
*Images are public domain or Creative Commons licensed & sourced via Wikimedia Commons, Vimeo, or Flickr, unless otherwise noted*