March 4th Birthdays
If you were born on March 4th you share a birthday with these famous people: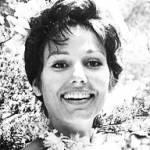 Paula Prentiss is 80 (nee Paula Ragusa)

American actress of TV (He & She) and movies (Where the Boys Are; The World of Henry Orient, Looking for Love; Man's Favorite Sport?; Catch-22; Last of the Red Hot Lovers; The Stepford Wives; The Black Marble), and octogenarian born March 4, 1938. (Paula Prentiss 1963 Photo: Friedman-Abeles)
John Aprea is 77 (nee Jonathan Aprea)
Septuagenarian American actor of TV (Matt Houston; Falcon Crest; Knots Landing; Another World; Full House; The Montefuscos; The Gangster Chronicles) & movies (The Godfather: Part II; The Idolmaker; Dead Man on Campus) born March 4, 1941. (John Aprea 1975 The Montefuscos Photo: NBC TV)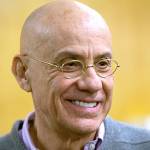 James Ellroy is 70 (nee Lee Earle Ellroy)

New American septuagenarian, memoirist (My Dark Places) and crime fiction novelist (The Black Dahlia; L. A. Confidential; The Cold Six Thousand; Blood on the Moon; Because the Night; American Tabloid; Perfidia) born March 4, 1948. (James Ellroy 2011 Photo: Guillaume Paumier, CC-BY.)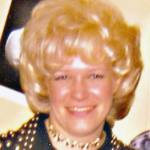 Carroll Baker is 69 (nee Carroll Anne Baker)
Canadian senior citizen, Juno Award-winning Canadian Country Music Hall of Fame singer and songwriter (I've Never Been This Far Before; Why I Had to Pass This Way; The Morning After Baby Let Me Down; Hollywood Love; Ten Little Fingers) born March 4, 1949. (Carroll Baker Photo: George Petralia)
Ronn Moss is 66 (nee Ronald Montague Moss)
American senior, musician, singer-songwriter solo and with Player (Baby Come Back; This Time I'm In It For Love), actor on web and TV soap operas (Ridge Forrester on The Bold and the Beautiful; John Blackwell on The Bay), born March 4, 1952. (Ronn Moss 2011 Photo: MnSPaul)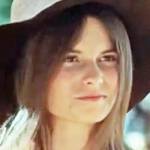 Kay Lenz is 65
Emmy Award-winning American actress of TV (Midnight Caller; Reasonable Doubts; Rich Man, Poor Man - Book II; How the West Was Won, movies (Breezy; Moving Violation; White Line Fever; House; Physical Evidence), and new senior born March 4, 1953. (Kay Lenz 1973 Breezy Trailer Screenshot)  
Catherine O'Hara is 64
Canadian-American comedy writer and actress of TV (SCTV; Moira Rose on Schitt's Creek; Coming Up Rosie) & movies (Beetlejuice; Home Fries; Best in Show; A Mighty Wind; A Simple Twist of Fate; Home Alone), born March 4, 1954. (Catherine O'Hara 2006 Photo: Jerry Avenaim at English Wikipedia)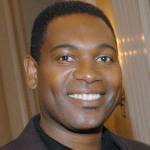 Mykelti Williamson is 61 (nee Michael T. Williamson)
American actor of TV (Midnight Caller; The New WKRP in Cincinnati; The Bronx Zoo; The Hoop Life; The Fugitive; Boomtown; 24; Cover Up; Justified; CSI: NY), movies (Forrest Gump; Free Willy; Con Air; Species II), and senior born March 4, 1957. (Mykelti Williamson 2003 Photo: Anders Krusberg / Peabody Awards)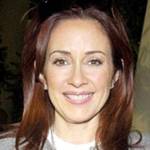 Patricia Heaton is 60
Emmy Award-winning 60+ American TV actress and host (Debra Barone on Everybody Loves Raymond; Frankie Heck on The Middle; Patricia Heaton Parties; Room for Two; Women of the House; Back to You; Thirtysomething), born March 4, 1958. (Patricia Heaton 2008 Photo: Matt)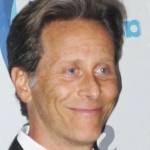 Steven Weber is 57
55+ American actor of TV (Wings; Chasing Life; NCIS: New Orleans; Once and Again; Brothers & Sisters; ) and movies (Single White Female; Inside Out; The Temp; Jeffrey; Leaving Las Vegas; Dracula: Dead and Loving It; At First Sight), born March 4, 1961. (Steven Weber 2010 Photo: Greg Hernandez)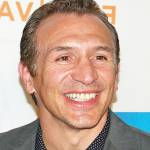 Ray Mancini is 57 (nee Raymond Michael Mancino; "Boom Boom")
Retired 55+ American International Boxing Hall of Fame professional boxer (1982-1984 WBA lightweight champion), and actor of TV & movies (Turn of Faith; Body and Soul; Bad Frank; The Nail: The Story of Joey Nardone; Deadly Bet), born March 4, 1961. (Ray Mancini 2008 Photo: David Shankbone)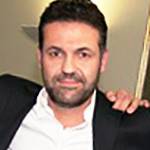 Khaled Hosseini is 53
Fifty-plus Afgani-American doctor, writer, best-selling novelist (The Kite Runner; A Thousand Splendid Suns; And the Mountains Echoed), and humanitarian philanthropist (Khaled Hosseini Foundation), born March 4, 1965. (Khaled Hosseini 2007 Photo: U.S. Department of State)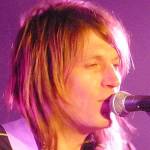 Evan Dando is 51
American 50+ musician, songwriter, and lead singer of the Lemonheads (Luka; It's a Shame About Ray; Mrs. Robinson; Into Your Arms; The Great Big No; If I Could Talk I'd Tell You; Different Drum; Gonna Get Along Without Ya Now; It's About Time), born March 4, 1967. (Evan Dando 2014 Photo: Canley)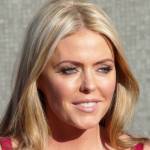 Patsy Kensit is 50 (nee Patricia Jude Francis Kensit)
English 50+ former model & lead singer of Eight Wonder (I'm Not Scared), actress of TV (Emmerdale; Holby City), and movies (Absolute Beginners; Shelter Island; Lethal Weapon 2; Twenty-One; The One and Only; The Pavilion; Alfie Darling), born March 4, 1968. (Patsy Kensit 2009 Photo: Damien Everett)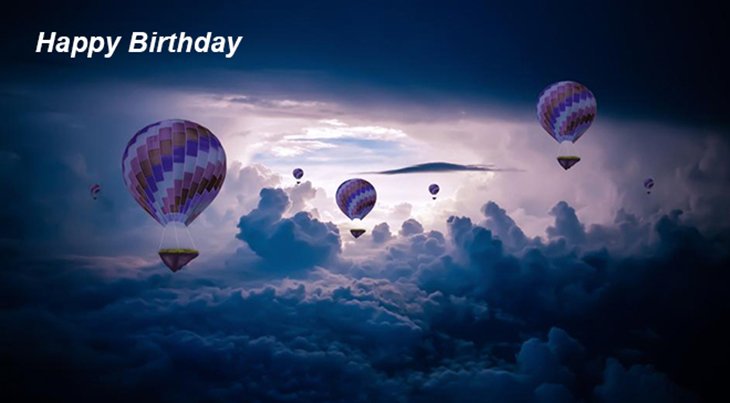 (Photo: Nikolaj Erema via StockSnap)
Happy Birthday to everyone celebrating their birthday on March 4, 2018!
And remembering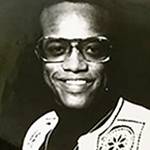 Bobby Womack (nee Robert Dwayne Womack)
Rock & Roll Hall of Fame American musician, guitarist for Sam Cooke, singer and songwriter (It's All Over Now; Woman's Gotta Have It; I Can't Afford to Lose Him; Trust Me; I'm In Love; Lookin' For a Love) (born Mar. 4, 1944 - died June 27, 2014; age 70). Bobby Womack had diabetes and Alzheimer's Disease; his cause of death is unknown. (Bobby Womack Photo: Paragon Agency)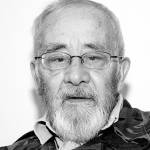 Alan Sillitoe
English poet (Without Beer or Bread), screenwriter, short story writer (The Loneliness of the Long Distance Runner) and novelist (Saturday Night and Sunday Morning; The General; Key to the Door; The Storyteller; Life Goes On; The Broken Chariot) (born Mar. 4, 1928 - died Apr. 25, 2010; age 82). Cause of death for Alan Sillitoe was cancer. (Alan Sillitoe 2009 Photo: Ian Brown LRPS)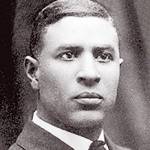 Garrett Morgan

American hero (1916 Lake Erie tunnel rescue), businessman (G.A. Morgan Hair Refining Company) and inventor (chemical hair straightener, firefighters safety hood) (born Mar. 4, 1877 - died July 27, 1963; age 86). Cause of death for Garrett Morgan is unknown. (Garrett August Morgan Sr. Photo)
Paul Mauriat
French composer and orchestra leader (Love is Blue; Je T'Aime Moi Non Plus; Apres Toi Come What May; Love Theme From The Godfather) (born Mar. 4, 1925 - died Nov. 3, 2006; age 81). Cause of death for Paul Mauriat is unknown. 
*Images are public domain or Creative Commons licensed & sourced via Wikimedia Commons, Vimeo, or Flickr, unless otherwise noted*