March 4th Birthdays
If you were born on March 4th you share a celebrity birthday with these famous people: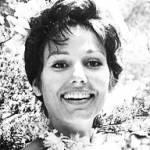 Paula Prentiss is 85 (nee Paula Ragusa; married Richard Benjamin; )

American actress of TV (He & She) and movies (Where the Boys Are; The World of Henry Orient, Looking for Love; Man's Favorite Sport?; Catch-22; The Parallax View; Last of the Red Hot Lovers; The Stepford Wives; The Black Marble; Buddy Buddy), born March 4, 1938. (Paula Prentiss 1963: Friedman-Abeles)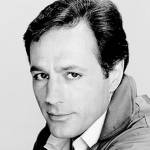 John Aprea is 82 (nee Jonathan Aprea)
American actor of TV (Matt Houston; Falcon Crest; Knots Landing; Lucas on Another World; Full House; The Montefuscos; The Gangster Chronicles; Decker; The Bay) & films (The Godfather: Part II; The Idolmaker; Dead Man on Campus; New Jack City), born March 4, 1941. (John Aprea 1982 Matt Houston: ABC)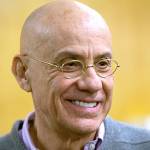 James Ellroy is 75 (nee Lee Earle Ellroy)

American memoirist (My Dark Places) & crime fiction novelist (The Black Dahlia; L. A. Confidential; The Cold Six Thousand; Blood on the Moon; Because the Night; American Tabloid; Perfidia; The Cold Six Thousand; The Big Nowhere), born March 4, 1948. (James Ellroy 2011: Guillaume Paumier, CC-BY)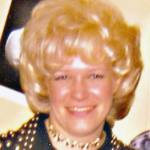 Carroll Baker is 74 (nee Carroll Anne Baker)
Juno Award-winning Canadian Country Music Hall of Fame singer and songwriter (I've Never Been This Far Before; Why I Had to Pass This Way; The Morning After Baby Let Me Down; Hollywood Love; Ten Little Fingers; Why Me Lord), born March 4, 1949. (Carroll Baker Photo: George Petralia)
Ronn Moss is 71 (nee Ronald Montague Moss; married Devin DeVasquez)
American musician, singer-songwriter with Player (Baby Come Back; This Time I'm In It For Love; It's For You; Prisoner of Your Love), actor of web & TV soap operas (Ridge Forrester on The Bold and the Beautiful; John Blackwell on The Bay), born March 4, 1952. Ex of Shari Shattuck. (Ronn Moss 2011: MnSPaul)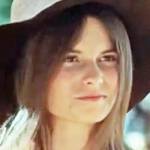 Kay Lenz is 70 (ex of David Cassidy)
Emmy Award-winning American actress of TV (Maggie Zombro on Reasonable Doubts; Rich Man, Poor Man – Book II; Midnight Caller; How the West Was Won) and movies (Moving Violation; White Line Fever; House; Physical Evidence; Mean Dog Blues), born March 4, 1953. (Kay Lenz 1973 Breezy Trailer)  
Catherine O'Hara is 69
Canadian-American comedy writer & actress of TV (SCTV; Moira Rose on Schitt's Creek; Coming Up Rosie) & movies (Beetlejuice; Home Fries; Best in Show; A Mighty Wind; A Simple Twist of Fate; Home Alone), born March 4, 1954. (Catherine O'Hara 2006 Photo: Jerry Avenaim at English Wikipedia)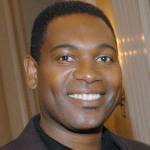 Mykelti Williamson is 66 (nee Michael T. Williamson; ex of Olivia Brown)
American actor of TV (Midnight Caller; The New WKRP in Cincinnati; The Bronx Zoo; The Hoop Life; The Fugitive; Boomtown; 24; Cover Up; Justified; CSI: NY; Chicago P.D.), and movies (Forrest Gump; Free Willy; Con Air; Species II), born 4, 1957. (Mykelti Williamson 2003 Photo: Anders Krusberg / Peabody Awards)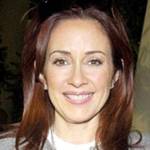 Patricia Heaton is 65
Emmy-winning American host & actress of TV (Debra Barone on Everybody Loves Raymond; Frankie Heck on The Middle; Patricia Heaton Parties; Room for Two; Women of the House; Back to You; Thirtysomething) and films (Mom's Night Out), born March 4, 1958. (Patricia Heaton 2008 Photo: Matt)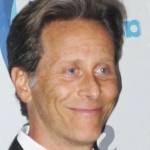 Steven Weber is 62
American actor of TV (Wings; Chasing Life; NCIS: New Orleans; Once and Again; Brothers & Sisters) and movies (Single White Female; Inside Out; The Temp; Jeffrey; Leaving Las Vegas; Dracula: Dead and Loving It; At First Sight), born March 4, 1961. (Steven Weber 2010 Photo: Greg Hernandez)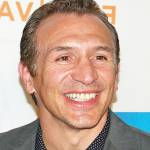 Ray Mancini is 62 (nee Raymond Michael Mancino; "Boom Boom")
International Boxing Hall of Fame professional American boxer (1982-1984 WBA lightweight champion), and actor of TV & movies (Turn of Faith; Body and Soul; Bad Frank; The Nail: The Story of Joey Nardone; Deadly Bet), born March 4, 1961. (Ray Mancini 2008 Photo: David Shankbone)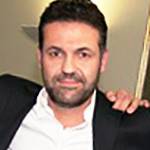 Khaled Hosseini is 58
Afgani-American doctor, writer, best-selling novelist (The Kite Runner; A Thousand Splendid Suns; And the Mountains Echoed; Sea Prayer), and humanitarian philanthropist (Khaled Hosseini Foundation), born March 4, 1965. (Khaled Hosseini 2007 Photo: U.S. Department of State)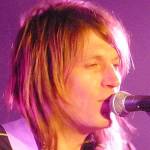 Evan Dando is 56
American musician, songwriter, and lead singer of the Lemonheads (Luka; It's a Shame About Ray; Mrs. Robinson; Into Your Arms; The Great Big No; If I Could Talk I'd Tell You; Different Drum; Gonna Get Along Without Ya Now; It's About Time), born March 4, 1967. (Evan Dando 2014 Photo: Canley)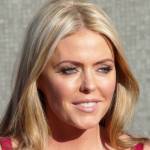 Patsy Kensit is 55 (nee Patricia Jude Kensit; ex of Jim Kerr, Liam Gallagher)
English former model & lead singer of Eight Wonder (I'm Not Scared), actress of TV (Emmerdale; Holby City), and movies (Absolute Beginners; Shelter Island; Lethal Weapon 2; Twenty-One; The One and Only; The Pavilion; Alfie Darling), born March 4, 1968. (Patsy Kensit 2009 Photo: Damien Everett)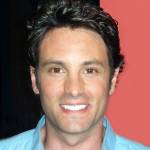 Nick Stabile is 52
American actor of TV (Gabe Capshaw on Saints & Sinners; Mark Wolper on Sunset Beach; Passions; Days of Our Lives; General Hospital; Popular; Half & Half) and films (Bride of Chucky; Descendant; Dead Write; Sheltered; Telling of the Shoes), born March 4, 1971. (Nick Stabile 2007 Photo: Kevin Tostado)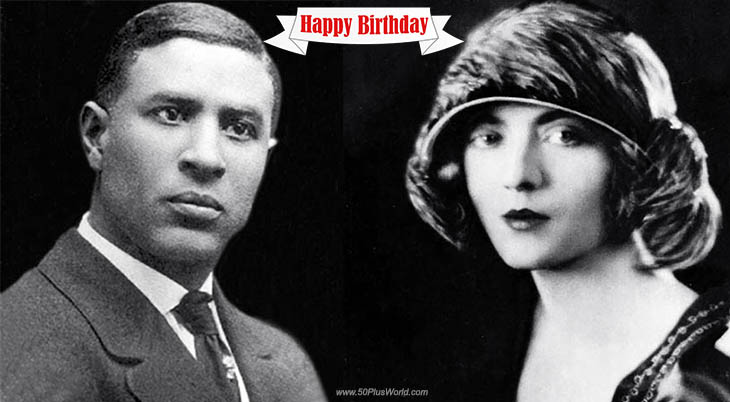 (Garrett Morgan | Dorothy Mackaill 1924: Edwin Bower Hesser)
Happy Birthday to everyone celebrating their birthday on March 4th!
Remember These March 4th Famous Birthdays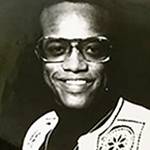 Bobby Womack (nee Robert Dwayne Womack)
Rock & Roll Hall of Fame American musician, guitarist for Sam Cooke, singer and songwriter (It's All Over Now; Woman's Gotta Have It; I Can't Afford to Lose Him; Trust Me; I'm In Love; Lookin' For a Love) (born Mar. 4, 1944 – died June 27, 2014; age 70). Bobby Womack had diabetes and Alzheimer's Disease; his cause of death is unknown. (Bobby Womack Photo: Paragon Agency)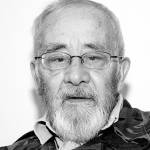 Alan Sillitoe
English poet (Without Beer or Bread), screenwriter, short story writer (The Loneliness of the Long Distance Runner) and novelist (Saturday Night and Sunday Morning; The General; Key to the Door; The Storyteller; Life Goes On; The Broken Chariot) (born Mar. 4, 1928 – died Apr. 25, 2010; age 82). Cause of death for Alan Sillitoe was cancer. (Alan Sillitoe 2009 Photo: Ian Brown LRPS)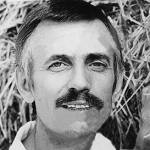 Paul Mauriat
French orchestra leader (Le Grand Orchestre de Paul Mauriat) & composer (Love is Blue; Gone is Love; Love in Every Room; Apres Toi Come What May; Love Theme From The Godfather; El Bimbo; Chitty, Chitty Bang, Bang) (born Mar. 4, 1925 – died Nov. 3, 2006; age 81). Cause of death for Paul Mauriat is unknown. (Paul Mauriat 1969 Philips Records / Mercury Record Corporation)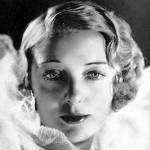 Dorothy Mackaill (ex of Lothar Mendes)
English-American WAMPAS Baby Star,  dancer-actress of stage (Ziegfeld Follies), TV (Hawaii Five-O), & movies (Love Affair; No Man of Her Own; What Shall I Do; Picture Brides; Kept Husbands; The Reckless Hour; Strictly Modern; A Woman's Woman; Torchy) (born March 4, 1903 – died Aug. 12, 1990; age 87). Dorothy Mackaill died of liver failure. (Dorothy Mackaill 1934)
John Garfield (nee Jacob Julius Garfinkle)
Blacklisted American film actor (Body and Soul; The Postman Always Rings Twice; Four Daughters; Gentleman's Agreement; Humoresque; The Breaking Point; Force of Evil; Nobody Lives Forever; The Sea Wolf; Pride of the Marines; Destination Tokyo; Between Two Worlds; Out of the Fog; Tortilla Flat) (born Mar. 4, 1913 – died May 21, 1952; age 39). (John Garfield 1946)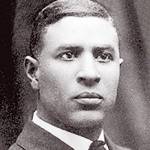 Garrett Morgan

American hero (1916 Lake Erie tunnel rescue), businessman (G.A. Morgan Hair Refining Company) and inventor (chemical hair straightener, firefighters safety hood) whose breathing device was used in the 1916 Cleveland Tunnel explosion (born Mar. 4, 1877 – died July 27, 1963; age 86). Cause of death for Garrett Morgan is unknown. (Garrett August Morgan Sr. Photo)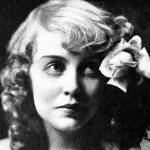 Violet MacMillan ("Cinderella Girl"; "The Daintiest Darling of Them All")
American actress of Broadway stages, vaudeville, and silent movies for Oz films, Thomas Ince, etc. (The Patchwork Girl of Oz; The Mystery Mind; The Phantom of the Hearth; Meg o' the Cliffs; Saved From the Harem; The Country Circus; The Return of James Jerome; Their Secret) (born Mar. 4, 1887 – died Dec. 29, 1953; age 66). (Violet MacMillan 1915 New York Motion Picture Co.)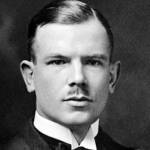 Norman Bethune (nee Henry Norman Bethune)
Canadian WWI veteran, Spanish Civil War & Second Sino-Japanese War trauma surgeon, medical pioneer (surgical instruments, mobile medical units & blood-transfusion method; modernizing medicine in China), socialized medicine advocate (born Mar. 4, 1890 – died Nov. 12, 1939; age 49). Norman Bethune died of septicaemia. (Norman Bethune 1922: LAC)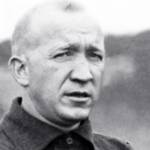 Knute Rockne (nee Knut Larsen Rokne)
College Football Hall of Fame Norwegian-American pro football player (Notre Dame, 1913 All-American; Akron Indians; Fort Wayne Friars; Massillon Tigers) & Notre Dame football coach (1914-1930; 3X national champions (1924, 1929 & 1930) (born Mar. 4, 1888 – died Mar. 31, 1931; age 43). Knute Rockne died in a plane crash. (Knute Rockne 1921: Underwood & Underwood)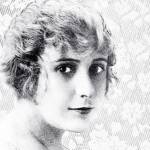 Pearl White ("Queen of the Serials"; ex of Victor Sutherland)
American singer-actress of stage & silent films (The Perils of Pauline; The House of Hate; The Exploits of Elaine; The Lightning Raider; The Fatal Ring; The Black Secret; The Iron Claw; The Thief), who did her own early stunts (born Mar. 4, 1889 – died Aug. 4, 1938; age 49). Ex-daughter-in-law of Wallace McCutcheon Sr. Pearl White died of a liver ailment. (Pearl White 1914)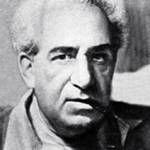 Channing Pollock
American theatre & movie critic (The Washington Post; Washington Times), playwright & screenwriter (The Red Widow; Ziegfeld Follies of 1915; In the Bishop's Carriage; The Pit; The Enemy; Welcome Impostor; The Sign on the Door; Lost and Won; His Father's Son; Such a Little Queen), songwriter (My Man; ) (born Mar. 4, 1880 – died Aug. 17, 1946; age 66). (Channing Pollock 1938)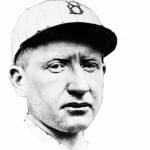 Dazzy Vance (nee Charles Arthur Vance)
Baseball Hall of Fame American pro baseball player, MLB pitcher for 20 years (Pittsburgh Pirates; New York Yankees; Brooklyn Robins / Dodgers – NL 1924 MVP, 7X strikeout leader & 3X ERA leader; St. Louis Cardinals; Cincinnati Reds – 1934 World Series Champions), he pitched a no-hitter Sept. 13, 1925 (born Mar. 4, 1891 – died Feb. 16, 1961; age 69). (Dazzy Vance 1922)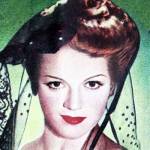 Martha O'Driscoll (married Arthur I. Appleton; ex of Richard D. Adams)
American model & movie actress (Allergic to Love; Hi, Beautiful; Pacific Blackout; Blonde Alibi; My Heart Belongs to Daddy; Criminal Court; We've Never Been Licked; Here Come the Co-eds; Shady Lady; House of Dracula; Wagon Train; Her Lucky Night; Carnegie Hall; The Lady Eve; Under Western Skies) (born Mar. 4, 1922 – died Nov. 3, 1998; age 76). (Martha O'Driscoll 1945 Max Factor Ad)
*Images are public domain or Creative Commons licensed & sourced via Wikimedia Commons, Vimeo, or Flickr, unless otherwise noted*