August 4th Birthdays
If you were born on August 4th you share a celebrity birthday with these famous people: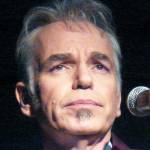 Billy Bob Thornton is 67

Academy Award-winning American screenwriter, director, producer & actor of movies (Slingblade; Monster's Ball; A Simple Plan; Friday Night Lights; Bad Santa; Eagle Eye; Pushing Tin) and TV (Billy Bob Davis on Hearts Afire; Fargo; Goliath), born August 4, 1955. (Billy Bob Thornton 2008 Photo: kubacheck)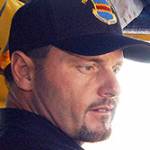 Roger Clemens is 60 (nee William Roger Clemens; "Rocket")
American professional baseball player, Major League Baseball pitcher (Boston Red Sox; Toronto Blue Jays; New York Yankees – 1999 & 2000 World Series Champs; Houston Astros), 1986 AL MVP, & 7-time Cy Young Awards, born August 4, 1962. (Roger Clemens 2004 Photo: Will Hoy / USAF)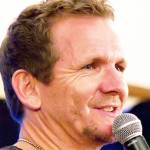 Sebastian Roché is 58
Scottish-French actor of stage, TV (Jerry Jacks / James Craig on General Hospital; Loving; Fringe; Supernatural; The Vampire Diaries; Criminal Minds; The Man in the High Castle; The Originals) and movies (The Last of the Mohicans; The Peacemaker), born August 4, 1964. (Sebastian Roché 2013 Photo: Rach)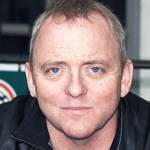 Dennis Lehane is 57
Anthony Award-winning American author of the Patrick Kenzie & Angela Gennaro series (A Drink Before the War; Gone, Baby, Gone; Moonlight Mile) and other novels (Mystic River; Shutter Island; The Drop; The Given Day), born August 4, 1965. (Dennis Lehane 2010 Photo: David Shankbone)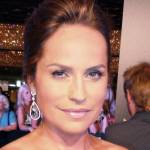 Crystal Chappell is 57
Daytime Emmy Award-winning American producer & actress of TV (Olivia Spencer on Guiding Light; Carly Manning Alamain on Days of Our Lives; One Life to Live; The Bold and the Beautiful; Santa Barbara; Venice the Series; The Inn), born August 4, 1965. (Crystal Chappell 2010 Photo: Greg Hernandez)  
Michael Lawrence Marsh is 55
American National Track and Field Hall of Fame former athlete, 3-time Olympic medal-winning sprinter (1992 Barcelona, Spain Summer Olympic Games – 200m gold & 4 x 100 m relay gold; 1996 Atlanta, USA Olympics – 4 x 100 m relay bronze), born August 4, 1967.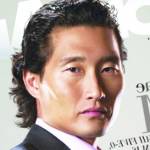 Daniel Dae Kim is 54 
Korean-American TV producer (The Good Doctor), actor of stage, video games, TV (Jin-Soo Kwon on Lost; Chin Ho Kelly on Hawaii Five-0; Crusade; Angel; 24; Miss Match; ER; Star Trek: Enterprise), and movies (Crash; Spider-Man 2; The Jackal), born August 4, 1968. (Daniel Dae Kim 2010 Photo: KoreAm)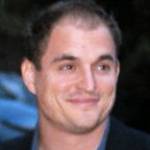 Michael DeLuise is 53
American actor of TV (Tony Piccolo on SeaQuest 2032; Brooklyn South; Gilmore Girls; One Big Family; 21 Jump Street; NYPD Blue; My Two Dads; L.A. Law) and movies (Wayne's World; Encino Man), David and Peter's brother, and Dom's son, born August 4, 1969. (Michael DeLuise 2006 Photo: Lukeisback.com)

Jeff Gordon is 51 (nee Jeffrey Michael Gordon
NASCAR Hall of Fame American pro stock car racing driver (Hendrick Motorsports) in the Sprint Cup Series 1993-2015, 1994 youngest driver to win a NASCAR title (age 24), 4-time Cup Series Champ (1995, 1997, 1998 & 2001), born August 4, 1971. (Jeff Gordon 2015 Photo: Sarah Stierch (CC BY 4.0)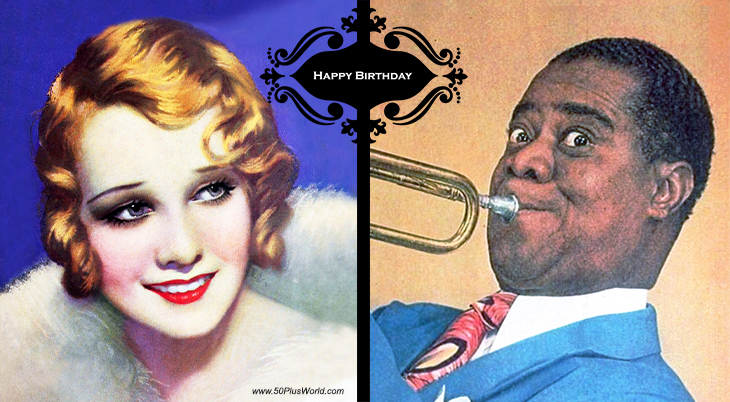 (Anita Page 1931: Jose M. Recoder | Louis Armstrong 1947: New York Sunday News)
Happy Birthday to everyone celebrating their birthday on August 4th!
Remembering These August 4th Famous Birthdays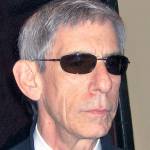 Richard Belzer
American author, stand-up comedian, actor of TV (John Munch on Law & Order: Special Victims Unit & Homicide: Life on the Street; The Flash) & films (Night Shift; Scarface; The Wrong Guys; Fletch Lives; Man on the Moon; Polish Bar; Get on the Bus; Missing Pieces; Off and Running) (born Aug. 4, 1944 – died Feb. 19, 2023; age 78) (Richard Belzer 2009: Jay Tamboli)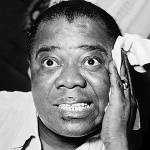 Louis Armstrong ("Satchmo")

Grammy Hall of Fame American jazz trumpeter, composer, singer (What a Wonderful World; Lazy River; St. Louis Blues; La Vie en Rose; Hello, Dolly!; All of Me), and movie actor (Hello, Dolly! A Man Called Adam; Paris Blues; Glory Alley) (born August 4, 1901 – died July 6, 1971; age 69). Louis Armstrong died of a heart attack. (Louis Armstrong 1953 Photo: Herman Hiller)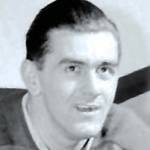 Maurice "Rocket" Richard (nee Joseph Henri Maurice Richard)

Hockey Hall of Fame Canadian pro hockey player, NHL Montreal Canadiens right-winger (1942-1960 – 8 Stanley Cups), first to score 50 goals in 1 season (1944-1945), 1947 Hart Trophy 1947 (NHL MVP), and 14x NHL All-Star, (born August 4, 1921 – died May 27, 2000; age 78). Maurice Richard died of respiratory failure. (Maurice Richard 1945 Photo: Conrad Poirier)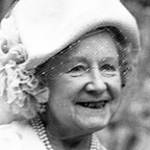 Queen Elizabeth the Queen Mother 
Nee Elizabeth Angela Marguerite Bowes-Lyon, she was the Queen Consort of King George VI (United Kingdom and Dominions), last Empress of India, and mother of Queen Elizabeth II (born August 4, 1900 – died Mar. 20, 2002; age 101). Queen Elizabeth the Queen Mother had a cold before she died. (Queen Elizabeth the Queen Mother Photo: Allan Warren)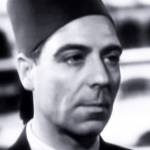 Joseph Calleia (nee Joseph Alexander Caesar Herstall Vincent Calleja)
Maltese-American movie actor (Man of the People; Tough Guy; Sworn Enemy; His Brother's Wife; Gilda; Sinner Take All; His Woman; Riffraff; The Conspirators; My Little Chickadee; After the Thin Man; Golden Boy; The Glass Key; Captain Carey, U.S.A.; Lured; Sundown; Exclusive Story; The Jungle Book; My Sin) (born Aug. 4, 1897 – died Oct. 31, 1975; age 78). (Joseph Calleia 1938 Algiers)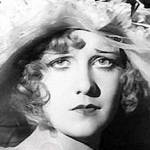 Anita Page (nee Anita Pomares)
American movie actress of classic movies (Our Blushing Brides; Little Accident; Jungle Bride; The Big Cage; Soldiers of the Storm; Prosperity; Gentleman's Fate; Night Court; Sidewalks of New York; Skyscraper Souls) & silent films (While the City Sleeps; Our Dancing Daughters; The Flying Fleet) (born August 4, 1910 – died Sept. 6, 2008; age 98). (Anita Page 1929 Our Modern Maidens: MGM)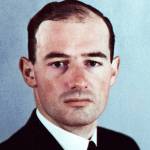 Raoul Wallenberg
Swedish WWII humanitarian, rescuer of Hungarian Jews (rented Budapest buildings for shelter, handed out false protective passports to Jews on trains to Auschwitz, bribed military & political figures (born Aug. 4, 1912 – detained by Soviet forces for espionage questioning Jan. 17, 1945 & disappeared). (Raoul Wallenberg 1930s-1940s: Julius Jaaskelainen)
*Images are public domain or Creative Commons licensed & sourced via Wikimedia Commons, Vimeo, or Flickr, unless otherwise noted*