August 4th Birthdays
If you were born on August 4th you share a celebrity birthday with these famous people: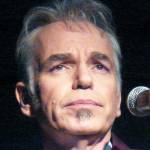 Billy Bob Thornton is 68 (ex of Angelina Jolie, Cynda Williams, others)

Academy Award-winning American screenwriter, director, producer & actor of movies (Slingblade; Monster's Ball; A Simple Plan; Friday Night Lights; Bad Santa; Eagle Eye; Pushing Tin) and TV (Billy Bob Davis on Hearts Afire; Fargo; Goliath), born August 4, 1955. (Billy Bob Thornton 2008 Photo: kubacheck)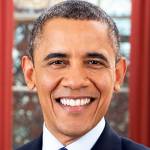 Barack Obama is 62 (nee Barack Hussein Obama II)
Emmy, Grammy & Nobel Peace Prize-winning American lawyer, U.S. senator, 44th American President (1st Black president), author (The Audacity of Hope; Dreams from My Father), &Time 2008 Person of the Year, born August 4, 1961. Married Michelle Robinson. (Barack Obama 2012: Pete Souza)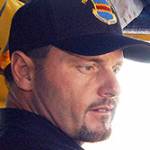 Roger Clemens is 61 (nee William Roger Clemens; "Rocket")
American pro baseball player, MLB pitcher (Boston Red Sox; Toronto Blue Jays; New York Yankees – 1999 & 2000 World Series Champs; Houston Astros), 1986 AL MVP, & 7-time Cy Young Awards, born August 4, 1962. Lover of Mindy McCready. (Roger Clemens 2004: Will Hoy / USAF)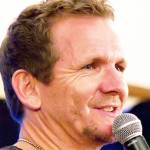 Sebastian Roché is 59 (ex of Vera Farmiga)
Scottish-French actor of stage, TV (Jerry Jacks / James Craig on General Hospital; Loving; Fringe; Supernatural; The Vampire Diaries; Criminal Minds; The Man in the High Castle; The Originals) and movies (The Last of the Mohicans; The Peacemaker), born August 4, 1964. (Sebastian Roché 2013 Photo: Rach)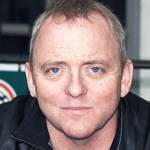 Dennis Lehane is 58
Anthony Award-winning American author of the Patrick Kenzie & Angela Gennaro series (A Drink Before the War; Gone, Baby, Gone; Moonlight Mile) and other novels (Mystic River; Shutter Island; The Drop; The Given Day), born August 4, 1965. (Dennis Lehane 2010 Photo: David Shankbone)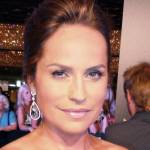 Crystal Chappell is 58 (married Michael Sabatino)
Daytime Emmy Award-winning American producer & actress of TV (Olivia Spencer on Guiding Light; Carly Manning Alamain on Days of Our Lives; One Life to Live; The Bold and the Beautiful; Santa Barbara; Venice the Series; The Inn), born August 4, 1965. (Crystal Chappell 2010 Photo: Greg Hernandez)  
Michael Lawrence Marsh is 56
American National Track and Field Hall of Fame former athlete, 3-time Olympic medal-winning sprinter (1992 Barcelona, Spain Summer Olympic Games – 200m gold & 4 x 100 m relay gold; 1996 Atlanta, USA Olympics – 4 x 100 m relay bronze), born August 4, 1967.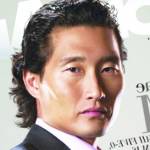 Daniel Dae Kim is 55 
Korean-American TV producer (The Good Doctor), actor of stage, video games, TV (Jin-Soo Kwon on Lost; Chin Ho Kelly on Hawaii Five-0; Crusade; Angel; 24; Miss Match; ER; Star Trek: Enterprise), and movies (Crash; Spider-Man 2; The Jackal), born August 4, 1968. (Daniel Dae Kim 2010 Photo: KoreAm)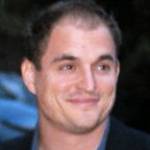 Michael DeLuise is 54
American actor of TV (Tony Piccolo on SeaQuest 2032; Brooklyn South; Gilmore Girls; One Big Family; 21 Jump Street; NYPD Blue; My Two Dads; L.A. Law) and movies (Wayne's World; Encino Man), David and Peter's brother, and Dom's son, born August 4, 1969. (Michael DeLuise 2006 Photo: Lukeisback.com)

Jeff Gordon is 52 (nee Jeffrey Michael Gordon
NASCAR Hall of Fame American pro stock car racing driver (Hendrick Motorsports) in the Sprint Cup Series 1993-2015, 1994 youngest driver to win a NASCAR title (age 24), 4-time Cup Series Champ (1995, 1997, 1998 & 2001), born August 4, 1971. (Jeff Gordon 2015 Photo: Sarah Stierch (CC BY 4.0)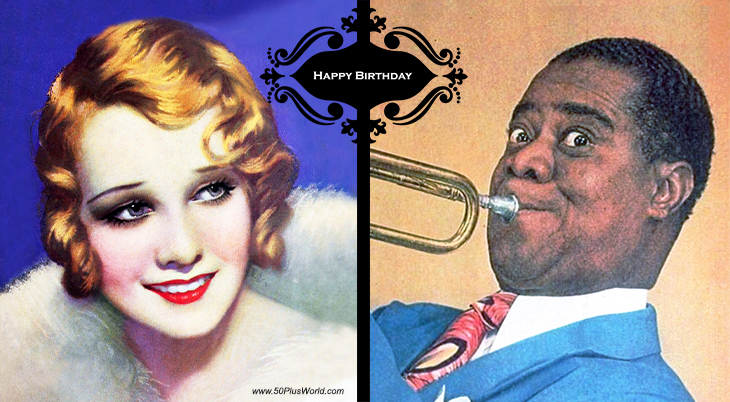 (Anita Page 1931: Jose M. Recoder | Louis Armstrong 1947: New York Sunday News)
Happy Birthday to everyone celebrating their birthday on August 4th!
Remembering These August 4th Famous Birthdays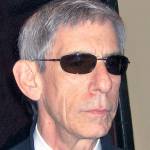 Richard Belzer
American author, stand-up comedian, actor of TV (John Munch on Law & Order: Special Victims Unit & Homicide: Life on the Street; The Flash) & films (Night Shift; Scarface; The Wrong Guys; Fletch Lives; Man on the Moon; Polish Bar; Get on the Bus; Missing Pieces; Off and Running) (born Aug. 4, 1944 – died Feb. 19, 2023; age 78) (Richard Belzer 2009: Jay Tamboli)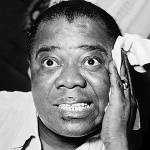 Louis Armstrong ("Satchmo")

Grammy Hall of Fame American jazz trumpeter, composer, singer (What a Wonderful World; Lazy River; St. Louis Blues; La Vie en Rose; Hello, Dolly!; All of Me), and movie actor (Hello, Dolly! A Man Called Adam; Paris Blues; Glory Alley) (born August 4, 1901 – died July 6, 1971; age 69). Louis Armstrong died of a heart attack. (Louis Armstrong 1953 Photo: Herman Hiller)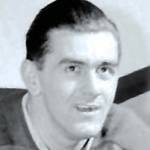 Maurice "Rocket" Richard (nee Joseph Henri Maurice Richard)

Hockey Hall of Fame Canadian pro hockey player, NHL Montreal Canadiens right-winger (1942-1960 – 8 Stanley Cups), first to score 50 goals in 1 season (1944-1945), 1947 Hart Trophy 1947 (NHL MVP), and 14x NHL All-Star, (born August 4, 1921 – died May 27, 2000; age 78). Maurice Richard died of respiratory failure. (Maurice Richard 1945 Photo: Conrad Poirier)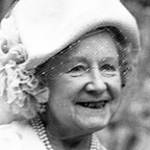 Queen Elizabeth the Queen Mother 
Nee Elizabeth Angela Marguerite Bowes-Lyon, Queen Consort of King George VI (United Kingdom and Dominions), last Empress of India, and mother of Queen Elizabeth II (born August 4, 1900 – died Mar. 20, 2002; age 101). Queen Elizabeth the Queen Mother had a cold before she died. (Queen Elizabeth the Queen Mother Photo: Allan Warren)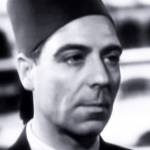 Joseph Calleia (nee Joseph Alexander Caesar Herstall Vincent Calleja)
Maltese-American movie actor (Man of the People; Tough Guy; Sworn Enemy; His Brother's Wife; Gilda; Sinner Take All; His Woman; Riffraff; The Conspirators; My Little Chickadee; After the Thin Man; Golden Boy; The Glass Key; Captain Carey, U.S.A.; Lured; Sundown; Exclusive Story; The Jungle Book; My Sin) (born Aug. 4, 1897 – died Oct. 31, 1975; age 78). (Joseph Calleia 1938 Algiers)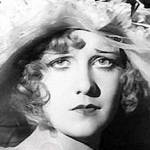 Anita Page (nee Anita Pomares; ex of Nacio Herb Brown)
American movie actress of classic movies (Our Blushing Brides; Little Accident; Jungle Bride; The Big Cage; Soldiers of the Storm; Prosperity; Gentleman's Fate; Night Court; Sidewalks of New York; Skyscraper Souls) & silent films (While the City Sleeps; Our Dancing Daughters; The Flying Fleet) (born August 4, 1910 – died Sept. 6, 2008; age 98). (Anita Page 1929 Our Modern Maidens: MGM)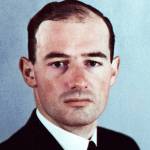 Raoul Wallenberg
Swedish WWII humanitarian, rescuer of Hungarian Jews (rented Budapest buildings for shelter, handed out false protective passports to Jews on trains to Auschwitz, bribed military & political figures (born Aug. 4, 1912 – detained by Soviet forces for espionage questioning Jan. 17, 1945 & disappeared). (Raoul Wallenberg 1930s-1940s: Julius Jaaskelainen)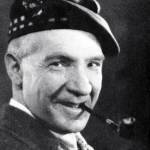 Harry Lauder
Scottish coal miner, comedian, songwriter, singer (I Love a Lassie; The End of the Road), performer of world stages (Great Britain, America, Canada, Australia, New Zealand; South Africa), & films (Song of the Road; Tobermory; Auld Lang Syne; Huntingtower), & author (Roamin' in the Gloamin'; A Minstrel in France) (born Aug. 4, 1870 – Feb. 26, 1950; age 79). (Harry Lauder 1928)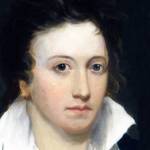 Percy Bysshe Shelley (married Mary Wollstonecraft Godwin)
Regency-era English advocate of free love, parliamentary reforms, nonviolent resistance etc., author (Wolfstein; or, The Mysterious Bandit), & poet (Queen Mab; The Mask of Anarchy; The Cloud; Ode to the West Wind; Ozymandias; Mont Blanc; To a Skylark) (born Aug. 4, 1792 – died July 8, 1822; age 29). Percy Shelley drowned. (Percy Bysshe Shelley 1829: Alfred Clint)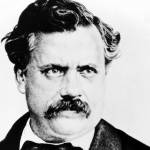 Louis Vuitton
French businessman (Louis Vuitton brand founder), packer and trunk maker to Empress Eugenie de Montijo (wife of Napoleon III, 1st President of France), fashion designer of trunks and bags, & luggage innovator (durable, lightweight rectangular canvas trunks vs. leather; 1st pick-proof lock) (born Aug. 4, 1821 – died Feb. 27, 1892; age 70). (Louis Vuitton c. 1860s-1880s)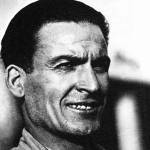 Ernesto Maserati (brother of Alfieri, Ettore, and Bindo Maserati)
Italian race car driver (1927 & 1930 Italian drivers champion), automotive engineer & designer (Maserati A6), co-founder of Maserati of Modena (Bologna, 1914) with his brothers; Maserati director & chief engineer after 1932; co-founder of the O.S.C.A. car company with Ettore & Bindo (born Aug. 4, 1898 – died Dec. 1, 1975; age 77). (Ernesto Maserati 1930)
*Images are public domain or Creative Commons licensed & sourced via Wikimedia Commons, Vimeo, or Flickr, unless otherwise noted*