November 2nd Birthdays
If you were born on November 2nd, you share a birthday with these famous people: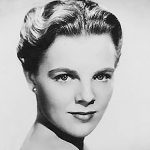 Rachel Ames is 90 (nee Rachel Kay Foulger)
Octogenarian American actress of TV (Audrey Hardy on Port Charles & General Hospital 1964-2015; Wagon Train; Laramie; The Millionaire; Zane Grey Theater; Wanted: Dead or Alive) and movies (Gunfighters of Abilene; When World Collide; Oregon Passage), born November 2, 1929. (Rachel Ames 1954 Photo)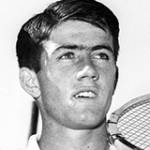 Ken Rosewall is 85 (nee Kenneth Robert Rosewall)
International Tennis Hall of Fame octogenarian Australian 1960s World No. 1 tennis player, winner of 8 Grand Slam singles & 9 doubles titles (Australian, French & US Open, Wiimbledon) and the 1963 Pro Grand Slam, born November 2, 1934. (Ken Rosewall c 1954 Photo: State Library of Victoria)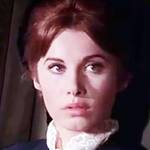 Stephanie Powers is 77 (nee Stefanie Zofya Paul / Federkiewicz)

American actress of TV (Hart to Hart; The Girl from U.N.C.L.E.; The Feather and Father Gang; Medical Center; Cannon; McCloud) and movies (Tammy Tell Me True; The New Interns; McLintock!; Stagecoach; Herbie Rides Again) born November 2, 1942. (Stephanie Powers 1965 Stagecoach Screenshot)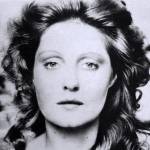 Shere Hite is 77 (nee Shirley Diana Gregory)
American-born German feminist, sexuality researcher, educator, and author (The Hite Report on Female Sexuality; The Hite Report on Men and Male Sexuality; The Hite Report on the Family: Growing Up Under Patriarchy), born November 2, 1942. (Shere Hite 1977 Photo: Oleaga)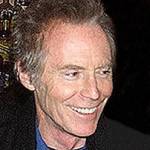 JD Souther is 74 (nee John David Souther)
Septuagenarian American actor (Nashville; thirtysomething), country-rock musician, Eagles songwriter (Heartache Tonight; Best of My Love), and singer-songwriter solo (You're Only Lonely) & with the Souther Hillman Furay Band, born November 2, 1945. (JD Souther 2007 Photo: Dxede5x)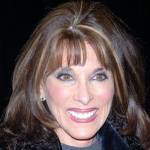 Kate Linder is 72
American actress of TV (Esther Valentine on The Young and the Restless since 1982; Dancing with the Stars) & film (Miss Meadows; Light's Out; Hysteria; The Gold & the Beautiful; Erased; Dead Love), and septuagenarian born November 2, 1947. (Kate Linder 2008 Photo: lukeford.net)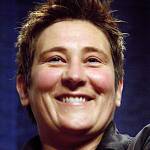 k. d. Lang is 58 (nee Kathryn Dawn Lang)
Grammy Award-winning Canadian songwriter & singer (Constant Craving; Crying / Roy Orbison; Miss Chatelaine; Full Moon Full of Love; Hallalujah), duets with Tony Bennett (Moonglow; La Vie En Rose; What a Wonderful World), born November 2, 1961. (k.d. Lang 2006 Photo: Charlie Llewellin)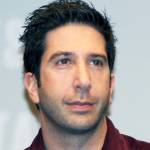 David Schwimmer is 52
American 50+ producer, director & actor of stage, TV (Ross Geller on Friends; American Crime Story; Band of Brothers; L. A. Law; NYPD Blue; The Wonder Years) and movies (Six Days, Seven Night; Pallbearer; Kissing a Fool; Nothing But the Truth), born November 2, 1966. (David Schwimmer 2007 Photo: toothgap)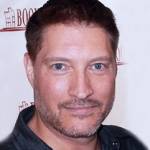 Sean Kanan is 53 (nee Sean Perelman)
50+ American actor of TV (Richie Kingsly on Youthful Daze; Deacon Sharpe on The Young and the Restless & The Bold and the Beautiful; A. J. Quartermaine on General Hospital; Sunset Beach; The Outsiders; The Bay) and movies (Gangster Land; The Karate Kid Part III: The Chaos Factor; South32), born November 2, 1966. (Sean Kanan 2019 Photo: Greg2600)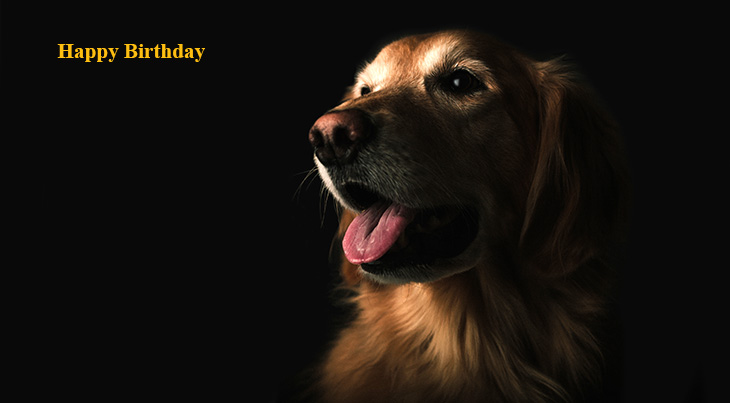 (Golden Retriever Dog Photo: Brandon Day via Unsplash)
Happy Birthday to everyone celebrating their birthday on November 2nd!
And remembering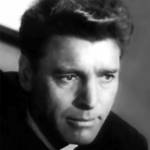 Burt Lancaster (nee Burton Stephen Lancaster)
Academy Award-winning American movie actor (From Here to Eternity; Birdman of Alcatraz; Gunfight at the O.K. Corral; The Rose Tattoo; The Rainmaker; Elmer Gantry; The Hallelujah Trail; The Swimmer; The Cassandra Crossing) (born Nov. 2, 1913 – died Oct. 20, 1994; age 80). Burt Lancaster died of a heart attack. (Burt Lancaster 1963 A Child is Waiting Trailer)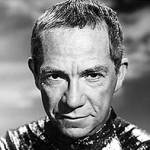 Ray Walston (nee Herman Raymond Walston)

American Tony Award-winning actor of TV (Uncle Martin on My Favorite Martian; Judge Henry Bone on Picket Fences; Santa Barbara), stage & movies (South Pacific; Damn Yankees; Kiss Me, Stupid; Kiss Me, Stupid; Caprice; Tall Story; The Apartment; The Sting) (born Nov. 2, 1914 – died Jan. 1, 2001; age 86). Ray Walston had lupus before he died. Ray Walston 1963 Photo)
Ann Rutherford (nee Therese Ann Rutherford)

Canadian-American actress of movies (Polly Benedict in Andy Hardy's Double Life & sequels;Gone With the Wind; Pride and Prejudice; Whistling in Dixie; These Glamor Girls; The Lonely Trail) and TV (Perry Mason; Climax!) (born Nov. 2, 1917 – died June 11, 2012; age 94). Ann Rutherford had heart problems before she died. (Ann Rutherford 1940 Pride and Prejudice Trailer Screenshot)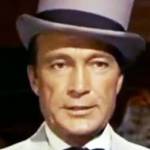 Warren Stevens
American actor of stage, TV (The Richard Boone Show; Bracken's World; Mission: Impossible; Tales of the 77th Bengal Lancers; Bonanza) & movies (Stagecoach to Dancers' Rock; Black Tuesday; The Barefoot Contessa; Robbers' Roost) (born Nov. 2, 1919 – died Mar. 27, 2012; age 92). Warren Stevens died of lung disease complications. (Warren Stevens 1967 Iron Horse)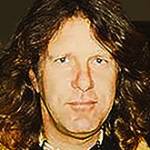 Keith Emerson
English keyboardist, music arranger & composer for movie soundtracks (Nighthawks), and founding member of progressive rock band Emerson, Lake & Palmer (Lucky Man; From the Beginning; Nutrocker) (born Nov. 2, 1944 – died Mar. 11, 2016; age 71). Keith Emerson died of a self-inflicted gunshot wound. (Keith Emerson 1980s Photo: Michael Kollwitz)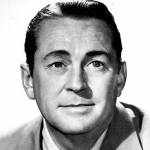 James Dunn
Academy Award-winning American actor of vaudeville stages, TV (Earl Morgan on It's a Great Life) and movies (A Tree Grows in Brooklyn; Society Girl; Hello, Sister!; The Girl in 419; Bright Eyes; Government Girl; Hold That Girl) (born Nov. 2, 1901 – died Sept. 1, 1967; age 65). James Dunn died of abdominal surgery complications. (James Dunn 1955 Photo: 20th Century Fox)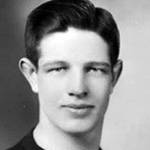 Father David Bauer
Hockey Hall of Fame Canadian college hockey player and coach (St. Michael's College School; University of Toronto; University of B.C.), Canadian national team GM and coach (1964, 1968 & 1980 Olympic Games; 1960s world championships) (born Nov. 2, 1924 – died Nov. 9, 1988; age 64). Cause of death for Father David Bauer is unknown. (David Bauer 1944 Photo) 
*Images are public domain or Creative Commons licensed & sourced via Wikimedia Commons, Vimeo, YouTube, or Flickr, unless otherwise noted*