Last Christmas - Farewell George Michael
One half of Wham is gone – singer George Michael (nee George Panayiotou) has died at the age of 53 on December 25, 2016. Below, George Michael & Wham sing Last Christmas and Wake Me Up Before You Go-Go.
Baby boomers will recall that George Michael first rose to fame during the 1980's with pop group Wham, performing peppy duets with singing partner Andrew Ridgeley, Below, George Michael and Andrew Ridgeley of Wham sing their hit single Wake Me Up Before You Go Go.
Sadly, George Michael died on Christmas Day, 2016 at the young age of 53. Below, George Michael and Andrew Ridgeley of Wham sing their Christmas hit single, Last Christmas.
After Wham broke up, George Michael went on to pursue a solo career with varying successes. In his personal life, he made the news for drug use (crack cocaine and cannabis) and sex scandals. Michael was a self-confessed cannabis addict and had said he wished he could quit but was unable to; he was arrested several times for possession and unfit driving between 2006-2010.
In 1998, George Michael came out as gay; he subsequently became an advocate for various human rights and LGBTQ causes. His first long-term relationship to become public was with Brazilian designer Anselmo Feleppa, in 1991. Feleppa died in 1993 from AIDS-related causes. George Michael's relationship with Kenny Goss lasted from 1996 to 2009; he had told the press in 2006 that he cruised for anonymous sex (and was arrested for it), but it wasn't an issue in their relationship. More recently, George Michael has been linked to Lebanese celebrity hairstylist Fadi Fawaz since approximately 2011.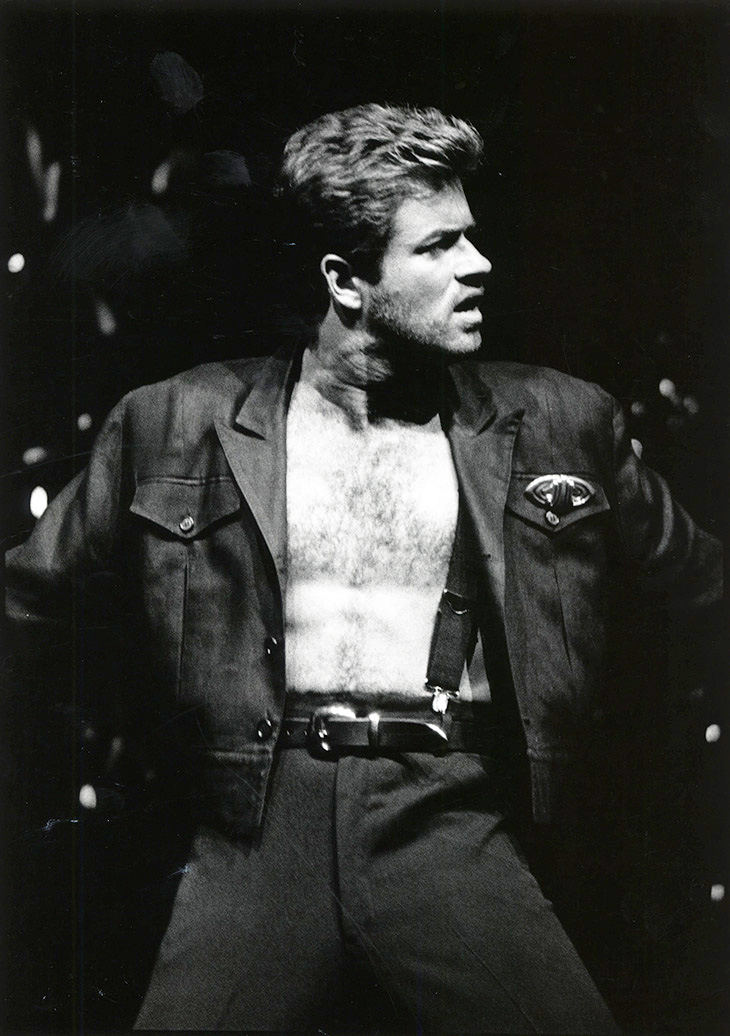 (George Michael 1988 Photo: Courtesy of Special Collections, University of Houston Libraries)
George Michael overcame a bout of pneumonia in 2011, and a head injury in 2011 sustained from a fall out of his moving car on the M1 highway. He had kept a low profile since then, but the Sunday Express reported in July 2015 that George Michael had checked himself in to a rehab clinic; this was later contradicted with a statement that he was spending time in Europe on an extended break.
BBC News reported that George Michael's publicist released a statement to the effect that the singer had "passed away peacefully at home" on Christmas Day 2016. The police have said thus far that are no suspicious circumstances with his death. No cause of death was given. Sad news for George Michael's many baby boomer and senior fans, that he has in fact had his last Christmas.
Farewell, George Michael.