Celebrating Seniors - Heart's Ann Wilson Turns 65 - Part 2
New senior citizen, singer/songwriter Ann Dustin Wilson of Heart was born 65 years ago today (on June 19, 1950) in San Diego, California. We celebrate baby boomer Ann's 65th birthday in this two-part tribute, with 4 classic music videos from Ann Wilson & Heart – Magic Man, Crazy on You, Barracuda, Alone PLUS a live cover of Led Zeppelin's Stairway to Heaven. 
Continued from: Part 1 – In the Beginning
Part 2 of 2 – Heartbreak, Maturity & Happiness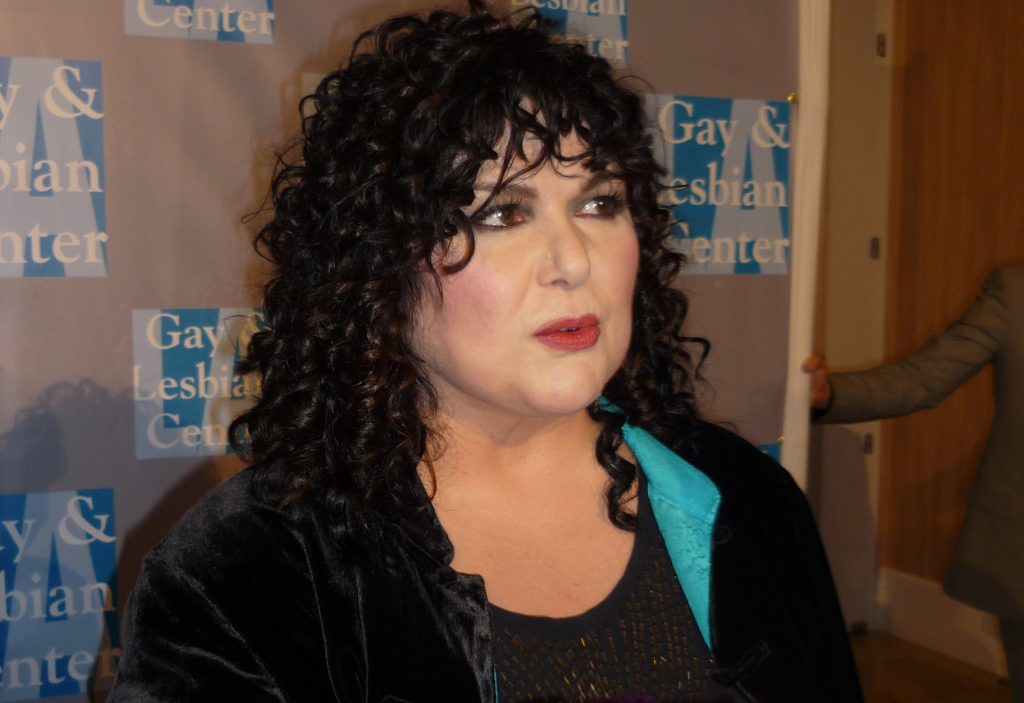 (Ann Wilson of Heart 2010 Photo: Greg Hernandez | Flickr Some rights reserved)
The Heart hit album Dog & Butterfly came out in 1978, but by 1979 the love affairs between the Fisher brothers and the Wilson sisters were over and both couples broke up. Although both Mike and Roger Fisher left the band, Heart continued with Ann and Nancy Wilson as lead singer and guitarist. They recorded albums in the early 1980's but their number of hit singles was on the decline.
In their personal lives, Ann Wilson was losing her struggle with weight; in Heart's 2012 biography Kicking & Dreaming: A Story of Heart, Soul and Rock & Roll, it was revealed that throughout the 1970's and early 80's, Ann Wilson had at times starved herself to say thin, and used cocaine as an appetite suppressant.
Meanwhile, Nancy Wilson had begun dating Cameron Crowe, the screenwriter and director of Fast Times at Ridgemont High (1982) and The Wild Life (1984); Nancy had a cameo in each movie and they would later marry (1986).
Heart moved to a new label and released their "comeback" album, Heart, in 1985. Despite success from this album and singing songs for movies such as Footloose (1984), The Golden Child (1986) and Tequila Sunrise (1988), Ann Wilson was not happy. Other band members and their record company pressured her to lose weight and made her wear elaborate costumes on stage to try and minimize her size.
During their 1987 Bad Animals album tour, Ann Wilson started to have stage fright and panic attacks, triggered by negative publicity around her obesity and an increased use of cocaine; her alcohol consumption was also a problem. 
Below, Ann Wilson singing an acoustic version of Heart's hit single Alone from the Bad Animals album, in 2002.
Heart continued to release albums and tour through the 80's and early 1990's, albeit much less frequently. Ann and Nancy had formed another acoustic group called The Lovemongers in 1990, which they also performed with. Ann Wilson had become a mother via adoption (daughter Marie in 1991 and son John "Dustin" in 1998) and quit using drugs. Nancy Wilson wanted to start her own family with husband Cameron Crowe; she was 41 and undergoing fertility treatments which were hard to schedule around performances. Nancy and Cameron Crowe eventually had twin sons via surrogate in 2000; they'd end up separating in 2008 and divorcing amicably in 2010.
Heart officially broke up in 1995. Ann and Nancy started the Bad Animals recording studio in Seattle, performed and recorded sporadically together as The Lovemongers, and as solo acts. In January 2002 Ann Wilson had gastric band surgery to help her lose weight, and that same year Heart re-formed with new backing band members.
Since then Heart has released 3 albums and have toured with other bands including Journey. Ann Wilson kicked her alcohol habit with treatment in 2009 after collapsing and being diagnosed with liver problems (her drinking had increased after she adopted her daughter and gave up drugs). That same year Ann and Nancy Wilson collaborated on the children's book Dog & Butterfly.
In 2012 Nancy Wilson married her second husband, music producer Geoff Bywater. In December of that year, Heart was asked to perform at 2012's Kennedy Centre Honours for Led Zeppelin (below), with Led Zeppelin's John Paul Jones, Robert Plant, and Jimmy Page (along with President Obama & First Lady Michelle Obama) watching. Drummer Jason Bonham, son of the original Led Zeppelin drummer John Bonham, played drums with them for the show; he later brought his band the Led Zeppelin Experience along with him to accompany Heart on their 2013 Heartbreaker tour. Below, Nancy and Ann Wilson of Heart perform Led Zeppelin's Stairway to Heaven in 2012.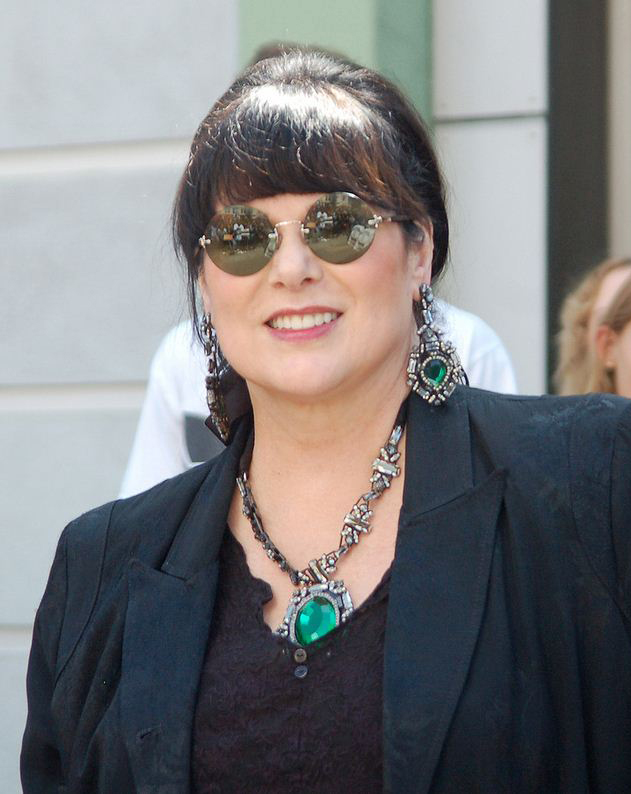 Today Ann Wilson at 65 is a not only a new senior citizen, she's a newly-wed, having married Dean Wetter in April 2015.  (Ann Wilson 2012 Photo: Angela George | Wikimedia CC 3.0)
Ann told People magazine in an interview that: 
"Dean and I first met in the '80s and went on a date where we both got smashed and I tried to seduce him. Like the gentleman he is, he declined. Years passed, we got back in touch after we had both grown up, and Pow! – It worked! Did it ever!"
Heart was inducted into the Rock & Roll Hall of Fame in 2013. Showing no signs of slowing down in her senior years, this summer you can see Ann Wilson with sister Nancy and the rest of Heart, on tour with Joan Jett.
Happy 65th Birthday, Ann Wilson!