Celebrating Seniors - Heart's Ann Wilson Turns 65 - Part 1
New senior citizen, singer/songwriter Ann Dustin Wilson of Heart was born 65 years ago today (on June 19, 1950) in San Diego, California. We celebrate baby boomer Ann's 65th birthday in this two-part tribute, with 3 classic music videos from Ann Wilson & Heart – Magic Man, Crazy on You, and Barracuda.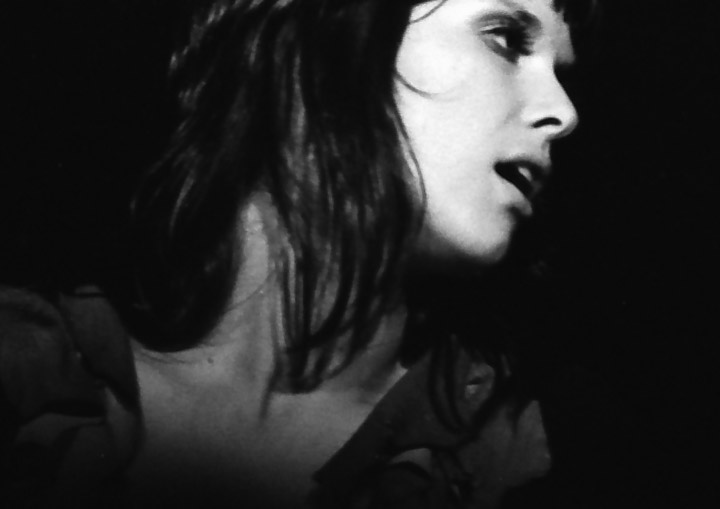 (Ann Wilson 1977 Photo: Craig Howell | Flickr Some rights reserved)
Part 1 of 2 – In The Beginning
Ann Wilson and her younger sister Nancy grew up in Seattle, Washington in a musical family that loved to sing. As a child in elementary school and high school, Ann was overweight and stuttered because "there was just something inside of me that was so scared," she said on a 2011 interview on The Talk television show. Ann told The Stuttering Foundation how singing saved her:
"I had a lot of kids making fun of me in school, so that made it worse. Reading out loud in class was a nightmare…I just couldn't make a fluid sentence so when I started to sing and suddenly this unbroken air… and gradually it just kind of smoothed out."
(Dreamboat Annie Album Cover: Amazon)
After graduating high school in 1968, Ann Wilson sang with several Seattle bar bands. A local band (at times called either White Heart or Hocus Pocus), founded by guitarist Roger Fisher and bass guitar player Steve Fossen, advertised for a lead singer in the early 1970's, and when Ann auditioned, she was immediately hired.
Love struck when Roger's older brother Mike Fisher came to Seattle on a clandestine visit to see the band play; Mike was a draft dodger hiding out in Vancouver, Canada. Ann Wilson's song lyrics for Magic Man are about Mike Fisher, and the beginning of their relationship.
Below, Ann Wilson performs Heart's hit single Magic Man live in 1976.
As detailed in the Magic Man lyrics (video above), Ann Wilson told Rolling Stone magazine that she followed Mike Fisher back to Vancouver where they lived together on a hippie commune. The rest of the band members soon moved to Vancouver as well so Mike could manage the band and Ann could sing in it. When Ann's younger sister, guitarist Nancy Wilson, joined the band in 1974, the band's name was changed to Heart.
It didn't take long for Mike's younger brother and Heart's lead guitarist Roger Fisher and Nancy Wilson to also fall in love. Both relationships would endure through most of the 1970's throughout Heart's early success.
Heart's first album Dreamboat Annie was recorded and released by Vancouver's Mushroom Records in 1975. It included the hit single Crazy on You (below, live on television in 1976), which was also about Ann and Mike's relationship – it hit #35 in the U.S. For many Canadian baby boomers fans, Dreamboat Annie and the bands sojourn and beginnings in Vancouver, are why Heart is often perceived as a Canadian band.
Below, Nancy and Ann Wilson of Heart perform Crazy on You live in 1976.
After almost 8 years of living in Canada, Ann Wilson and the rest of Heart moved back to the U.S. upon Mike Fisher's pardon for draft dodging, in 1977.
Heart's third album Little Queen (with new label Portrait) was released that year, and included the hit Barracuda, which was "written in anger" by Ann Wilson after a man dissed her and Nancy after a concert. Below, the incomparable Ann Wilson belts out Heart's hit single Barracuda in 1977.
Next: Celebrating Seniors – Heart's Ann Wilson Turns 65 – Part 2 of 2 – Heartbreak, Maturity & Happiness