Top Ten Free Zoom Video Call FAQs
Zoom article source: What is Zoom by TechBoomers.com
Tired of feeling isolated from family and friends, or just want to be able to see your loved ones when you're talking to them? The folks at Zoom have a variety of video-conferencing price plans and solutions, including a free one that's perfect for connecting or re-connecting with the folks that you aren't able to meet with in person.
This article from Techboomers covers what Zoom is, and the Top Ten most frequently asked questions about Zoom to help you understand it.
What is Zoom and how does it work?
Zoom (Zoom.us) is a video-conferencing software application that can be used on desktops, tablets, and mobile devices. It uses an internet connection to stream video and audio calling, and has a suite of plans with a variety of features that enhance your video meetings. Zoom is free to use as a participant.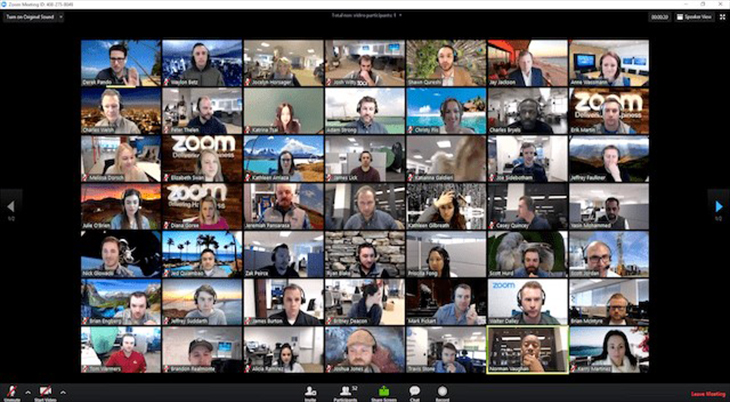 Image Credit: Zoom Support
A Zoom call is the physical video meeting that takes place over the Zoom software via a desktop, tablet, or mobile device. 
Getting started with Zoom's video conferencing service can be confusing and overwhelming. Techboomers also has a complete Zoom Quick Start Guide free tutorial that will walk you through downloading Zoom to your preferred device, creating a free Zoom account, joining your first Zoom meeting, and more.
Top Ten Zoom FAQs
1. Is It Free to Use Zoom?
It is free to sign up for a Zoom account and to join meetings as a participant. To host and schedule your own meetings, you will need to have an account. There are different Zoom plans and pricing available to choose from, including a free plan that has meeting time and feature limitations (meetings of more than 3 people will be limited to 40 minutes without purchasing a paid plan).
2. What is a "Zoom Client"?
"Zoom client" refers to the video-conferencing software used on your computer or mobile device. Zoom web client operates through your web browser; zoom desktop client is a downloadable software application that operates on your computer. The web client version can be accessed without download the software or plugins, but offers limited functionality compared to the desktop client.
3. Do I Need an Account to Use Zoom?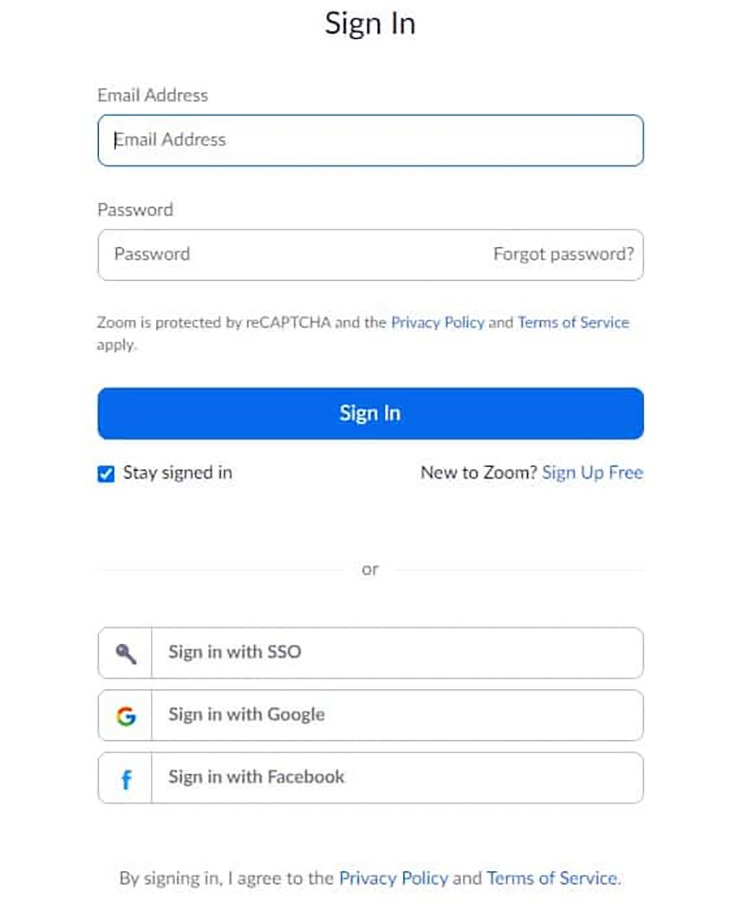 An account is not required to join a Zoom meeting as a participant, but you will not be able to host your own meetings without an account. For a Zoom meeting to occur, at least one of the people on the meeting will need to have an account and will have to host the meeting/call. A Zoom account will allow you to manage meetings within the app and schedule meetings of your own.
4. Do I Need a Webcam or Device Camera to Join a Zoom Meeting?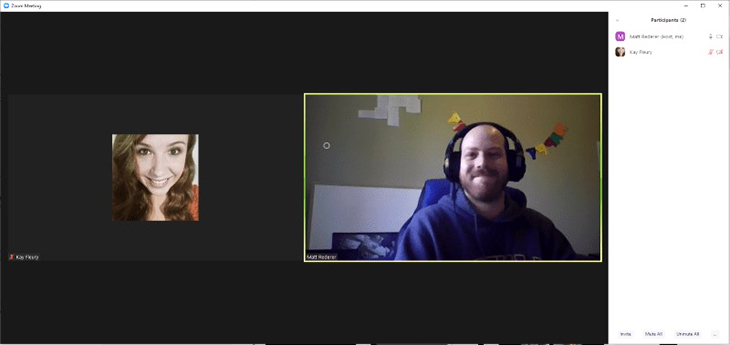 A webcam or phone camera are not necessary to join a Zoom Meeting, but you will not be able to display video during the call without them. You can still use all audio functions, share your screen, and view other participants video.
5. What is a Zoom Meeting ID?
A Zoom meeting ID is a unique number associated with an instant or scheduled meeting. They are used to label meeting rooms so that participants can find and access the room. Some meeting IDs created prior to April 12, 2020 are 9-digits, but most current meeting IDs are 10 or 11 digits.
Each Zoom user who has set up a free or paid Zoom account, has a unique Zoom personal meeting Id associate with their account.
6. What is a Zoom Link?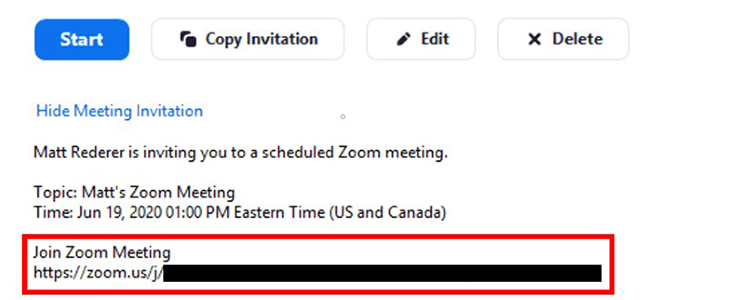 A Zoom link is a URL for a particular Zoom meeting. This represents the "physical" online location participants will meet, and the web address where the meeting is being held. Click any of these links to open the Zoom call through your browser by accessing the meeting web page. You can also copy and paste the link into your browser domain search, and share the link with other attendees.
7. How Many Participants Can Be in a Zoom Meeting at Once?
Most Zoom plans including the free one, have a participant limit of 100 per meeting. The free plans are limited to 40 minutes in duration if there are more than 3 people on a particular Zoom call.
8. Can I Use Zoom on a Mobile Device?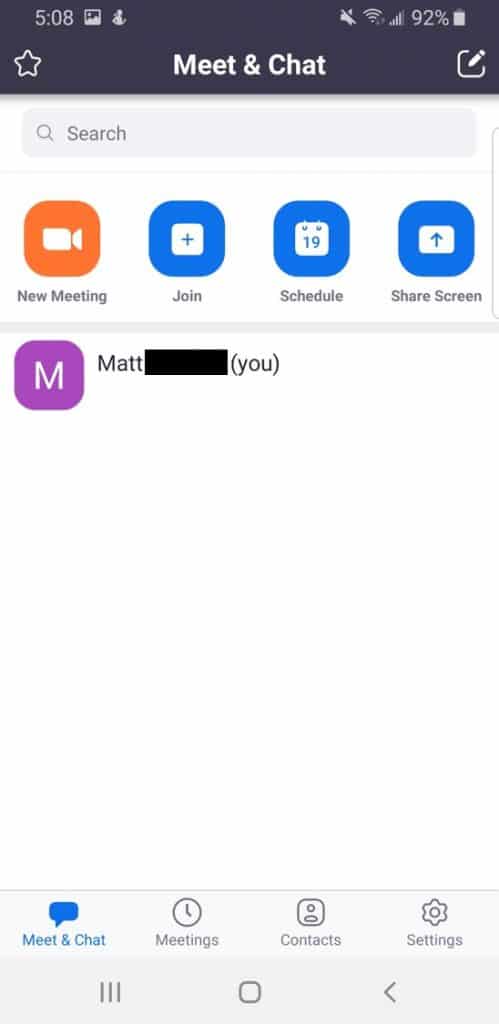 Yes. There is a mobile app available for download on the App Store and Google Play. It operates the same as the desktop Zoom client, with some interface changes to make navigating the app on your device more user friendly.
9. Can I Use Zoom on My TV?
If you have a smart TV, a Google Chromecast, HDMI cable, or any other way of connecting the device you are using Zoom on with your TV, then you can likely cast your meeting to your TV. This will essentially allow you to use your TV as a monitor. Pair your computer, tablet, or mobile phone to your TV. Open the app on the device you are using and cast your device to your TV screen.
10. Can I Schedule Zoom Meetings?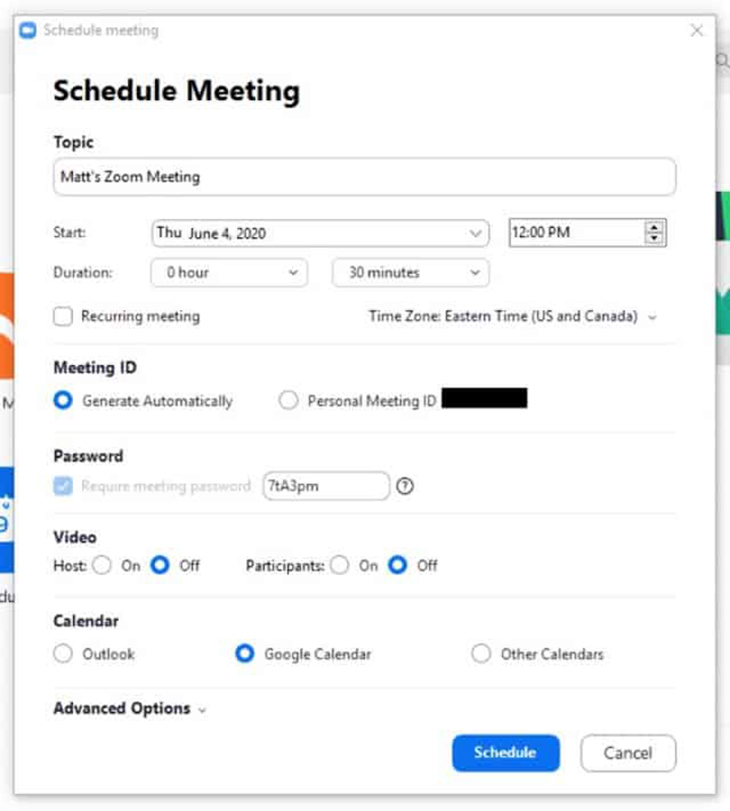 Meetings can be scheduled through the app on desktop or mobile. You can also schedule meetings using third-party calendar apps, such as Google Calendar, Microsoft Outlook, and more. You can also share meeting links and meeting IDs to other participants without using an integration tool.
Don't forget, Techboomers has a complete Zoom Quick Start Guide free tutorial that will walk you through downloading Zoom to your preferred device, creating a free Zoom account, joining your first Zoom meeting, and much more.
If you're an older adult and hesitant about new technology, this article may interest you: Technology Can Help You Age in Place
*All photographs & text in this article are © 2020 Techboomers.com, except where otherwise noted. All rights reserved. Do not download or reproduce without written permission.*