Technology for Seniors: Skype
Skype article source: What is Skype? by TechBoomers.com
Staying in touch with friends and family (children, grandchildren and great-grandchildren) who live a significant distance away used to be a challenging -- and sometimes expensive -- affair.  Is my letter or card going to make it on time?  What was their address?  How much will the postage be?  What is their phone number?  Do long-distance charges apply?
Thankfully, the Internet has largely made those concerns a thing of the past!  It's time to meet Skype, one of the simplest and least-expensive multi-function communication solutions on the Internet today.  
So, what exactly is Skype?
Skype is a multi-mode communication tool that you can use on a desktop computer or mobile device.  Once you connect with people on Skype, you can communicate with them over the program for free via text, audio, video, and more.  You can also call people's phones by using Skype, but this costs money to do.
To get started, just download and install Skype on your computer, and then search for other Skype users to add as contacts.  Once you're connected with them, you don't need to remember their contact details every time you want to get in touch with them... Skype will do it for you!
From there, how you want to stay in touch with your contacts is up to you!  You can just exchange a few quick text messages, have a phone call using Voice over Internet Protocol (VoIP), or -- if you have a special camcorder called a "webcam" attached to your computer -- you can even have a face-to-face chat over a live video feed!  And that's just the start of what Skype can do... here are seven of its key features. 
How Skype works: 7 main ways to use Skype
1. Send short instant text messages
Just type out what you want to say, and hit the "Send" button!  You can also include pictures and little emotion indicators ("emoticons") to show the person something cool, or just how you're feeling.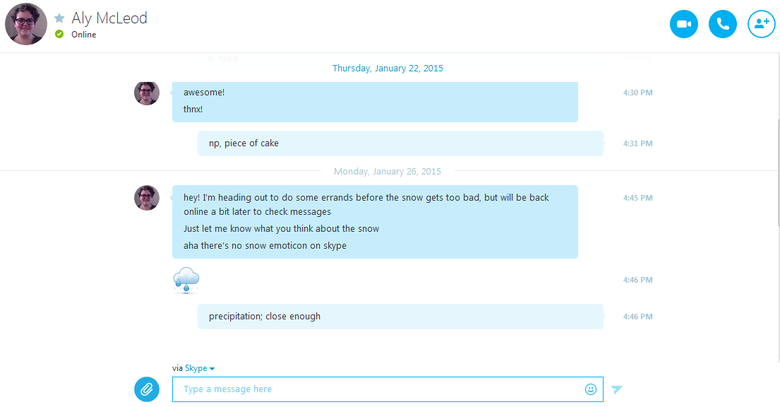 2. Make an online phone call
Forget playing a guessing game about whether the person is busy, or even at home at all... Skype will show you that person's availability at all times.  Plus, say goodbye to long-distance phone charges, because calling with Skype is free!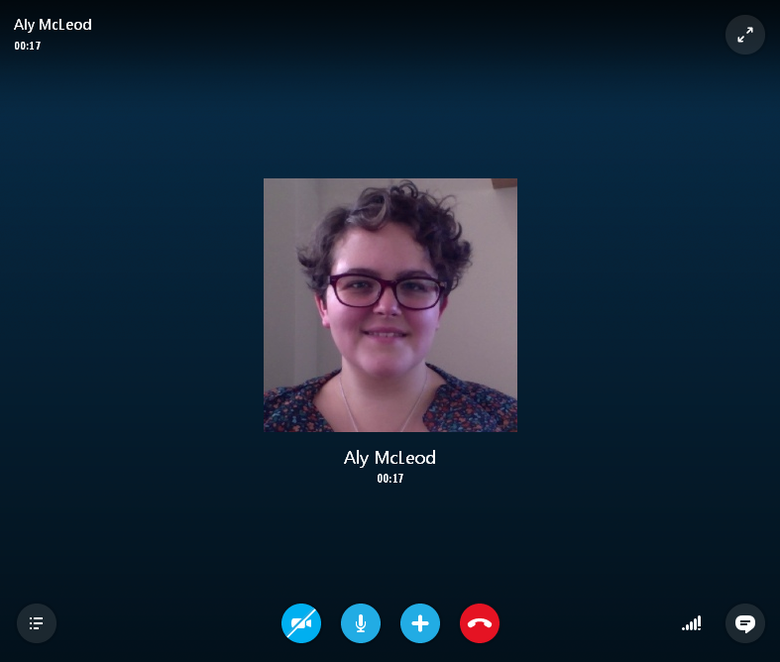 3. Chat face-to-face using real-time video
If you have a webcam, you can show your contacts what's going on in your world right now... literally!  You can even share your computer screen with that person... great if you want to know how to do something on your computer and you have a tech-savvy relative on the line who can show you how to do it!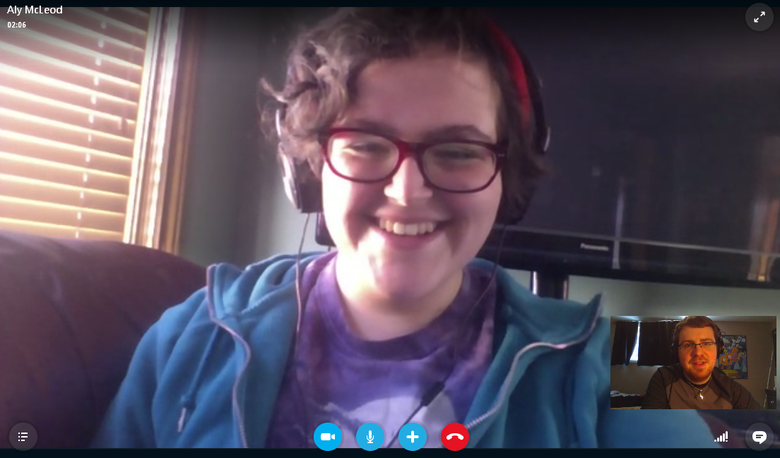 4. Leave a recorded phone or video message
No more need for an answering machine... Skype has you covered if you miss a call by accident, or need to get in touch with someone even if they're busy or not around right now.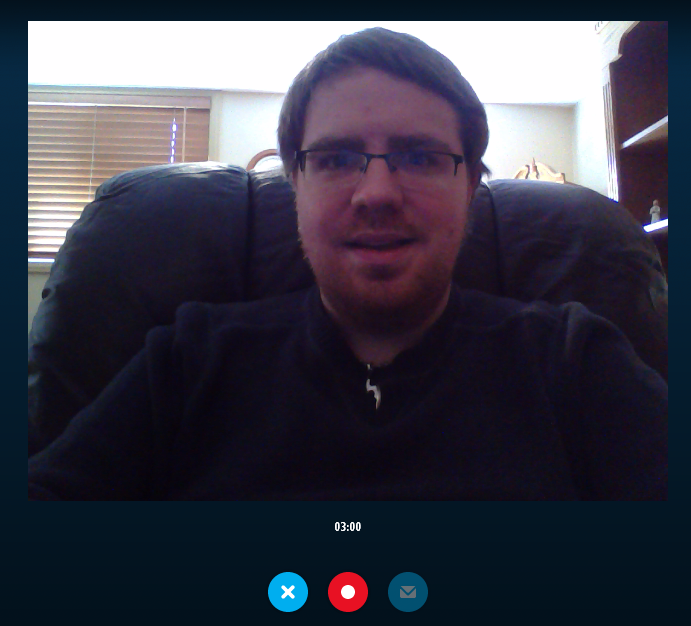 5. Send and receive computer files
Why bother struggling with email attachments when you can just send a picture, a recipe, or whatever else you want over Skype almost instantly?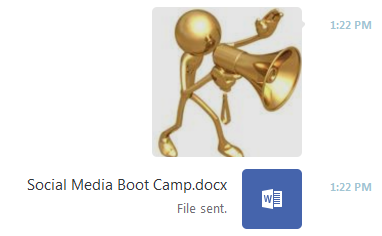 6. Create a phone or video conference call
Whether you're looking to hold a spur-of-the-moment family reunion, needing to work out some business details with your co-workers, or just wanting to plan your next get-together with friends, Skype can help you make it happen!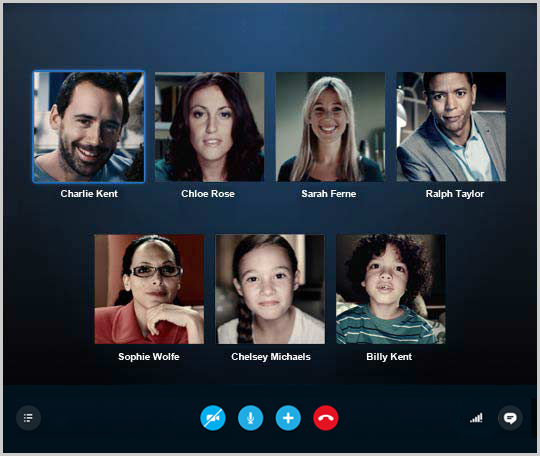 (Image source: Skype -- https://support.skype.com/en/faq/FA2831/how-do-i-make-a-group-call-in-skype-for-windows-desktop?)
7. Keep in touch on the go
Skype works on your mobile devices, too, such as smart phones or table computers.  That way, you can stay connected to the people who matter to you, no matter where you're headed.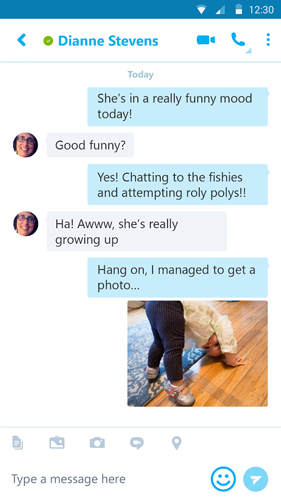 (Image source: Skype via Google Play -- https://play.google.com/store/apps/details?id=com.skype.raider&hl=en)
One important point: With the exception of calling home and mobile phones from Skype (and vice-versa), every other function of Skype is absolutely free to use!  How's that for cost-efficient communication?  To see how you can put Skype to work for you, work your way through TechBoomers How to Use Skype course. 
And, of course, don't forget to have a look around Techboomers.com, where you will find lessons on over 60 other websites and Internet applications that are popular, useful, and/or just downright fun!

Techboomers.com is a free educational website that teaches older adults and others with limited computer skills how to use popular and trusted websites on the Internet.