Aging in Place
The team at Entwistle Power Occupational Therapy, and Claire Hurd, bring us some important things to consider about your home as you age.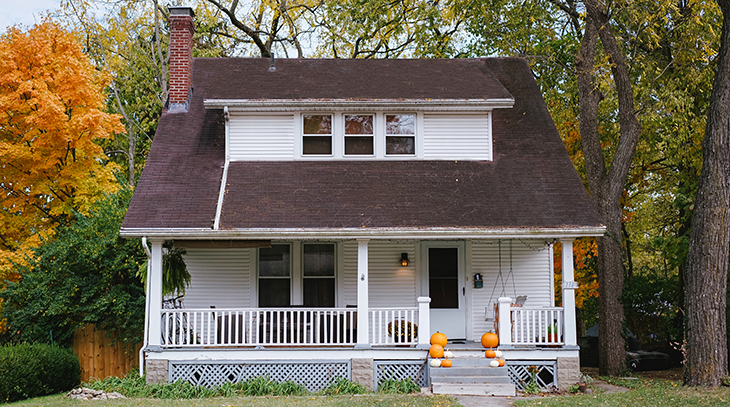 (House Photo: Phil Hearing via Unsplash)
If you are an "empty nester" you may start to think how this phase in your life relates to your home and ongoing need for a larger space that previously accommodated a growing family.  Or, for some with kids out of the house, married and with their own families, they want to start spending time in a warmer climate, or want to move closer to their grandchildren.  Some will even consider moving in with their children to help raise the next generation, or because financially this is the most suitable option.  Whatever the reason, housing can be a massive contributor to function as we age, and there are several things to consider.
Universal design:
Universal design, or inclusive design, has the goal of maximizing usability for all, without sacrificing aesthetics when possible. You have probably seen universal design in many public spaces, but it can be incorporated into homes as well.  Examples of this may include lever door handles rather than knobs, raised outlets and lowered light switches, and large flat panel switches rather than small toggle versions. Many new homes are being designed to be "visitable," with a basic level of universal design, including a smooth, ground level entrances without stairs, a wheelchair accessible main floor bathroom, wide doors, and wide hallways with room to maneuver a mobility device. When touring a potential new home, see if principles of universal design have been included. If you are renovating, consider including universal design elements in layout and fixtures.
Layout:
Bungalows and condos are usually the most accessible options. Stair lifts are expensive, and the more landings or turns there are, the more they cost. It is also difficult to install them on curved staircases. Some side split designs may be conducive to elevator installation, but side or split-level homes are more difficult to accommodate in the event of mobility decline.
Bathrooms:
Bathrooms should have room to maneuver a mobility device. "Comfort height" toilets are a few centimetres taller than standard toilets, more like a standard chair, and make sitting down and standing up easier. A walk-in shower, or, better yet, a roll-in shower with no ledge to step over, will be accessible by family members and guests who may have temporary or more permanent mobility challenges.
Kitchens:
If possible, have variable counter heights in the kitchen, to make food preparation easier for taller adults, shorter children, and individuals who need to sit. Recessed areas underneath countertops and appliances can accommodate mobility devices or chairs. Ensure that lighting is good in all task areas. Rounded corners prevent injuries. Casement windows are more readily opened than the traditional double-hung styles.
Outdoors:
Gardening is a great activity for mind, body, and soul, but bending and kneeling on the ground can be difficult for many people. Raised flower beds and container gardens are a great solution.
Location, location, location:
Even if a house or apartment is otherwise perfect and accessible, if it's in the middle of nowhere or in a neighbourhood that feels unsafe, it may not promote its occupants' wellbeing. Proximity to services, such as grocery stores and public transportation, not only prevent social isolation, but may decrease potentially unwanted dependence on others.
Accessibility can benefit health, wellbeing and safety for anyone – regardless of physical or cognitive limitation. If you have more specific questions about how you can help yourself or others age comfortably in place, consider consulting with an occupational therapist.  Occupational therapists are trained to assess the person, their environment and the tasks they need to complete in the places they live and work.  So, before you make potentially costly mistakes in planning how you can better manage the "job of living", give an OT a call.
You may also like these articles:
Technology Can Help You Age in Place
Smart Hacks for Adapting a Home As You Age
Housing Options For Seniors and 50+
Disclaimer: The opinions presented in this post are generalized and do not negate the need for an occupational therapy assessment to outline specific functional impairments and solutions for any one client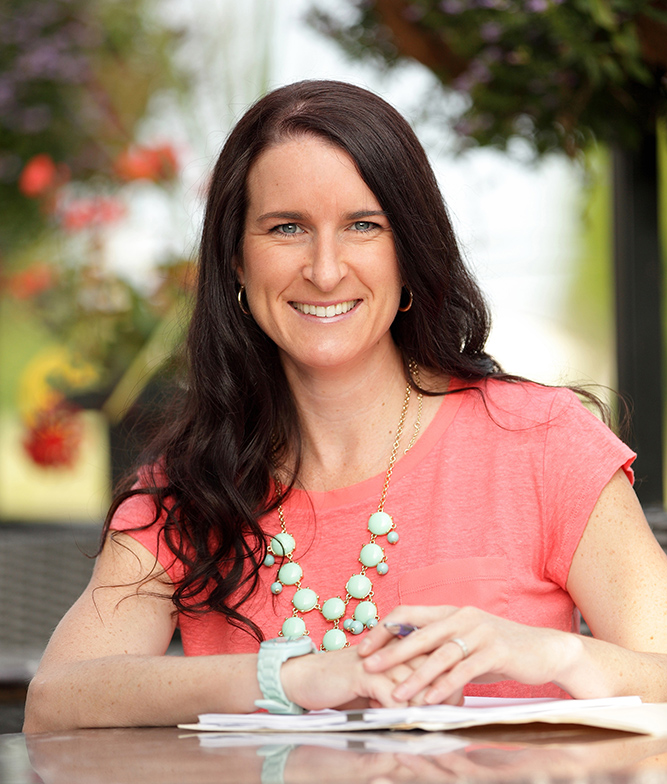 Julie Entwistle,
MBA, BHSc (OT), BSc (Health/Gerontology) 
Julie can be reached at Entwistle Power Occupational Therapy, 1425 Cormorant Road, Suite 301, Ancaster ON L9G 4V5  
T: 866-683-0345 
E: office@entwistlepower.com       W: entwistlepower.com