Portugal's Medieval Castelo Rodrigo
The Portuguese village that time almost seems to have forgotten…While in northeastern Portugal on a Viking River Cruise, I visited the tiny medieval fortress village of Castelo Rodrigo.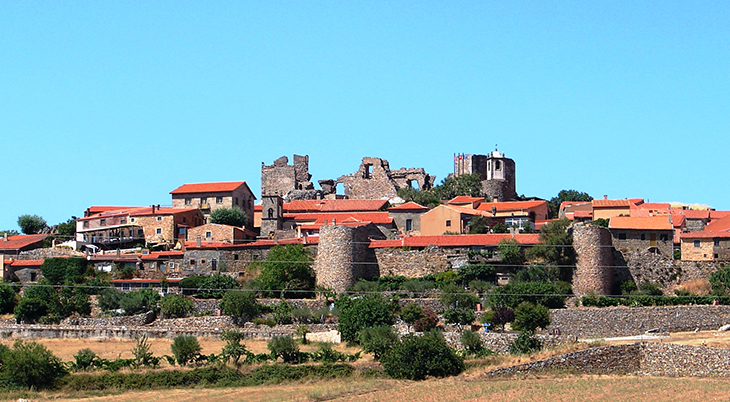 (Arriving at the fortress village of Castelo Rodrigo, Portugal)
The Romans built a fortress there many centuries ago, and it was the site of several battles over the years; after all, it was located on a towering precipice near what's now the Spanish border, so there were many territorial conflicts that took place in this area.
Castelo Rodrigo is protected by a high wall of stone that surrounds it, and is gated. By 1297, Castelo Rodrigo had officially become part of the Portuguese territory (during the reign of King Dinis). As time passed, several more houses were built within the city walls (particularly during the 16th century), and Christians, Muslims, and Jews all resided within this fortified village together.
A Day Trip To the Ancient Village of Castelo Rodrigo
My visit to Castelo Rodrigo was via a bus excursion that was offered as part of my Viking River Cruise on Portugal's Duoro River – and I found this destination to be both fascinating and unique.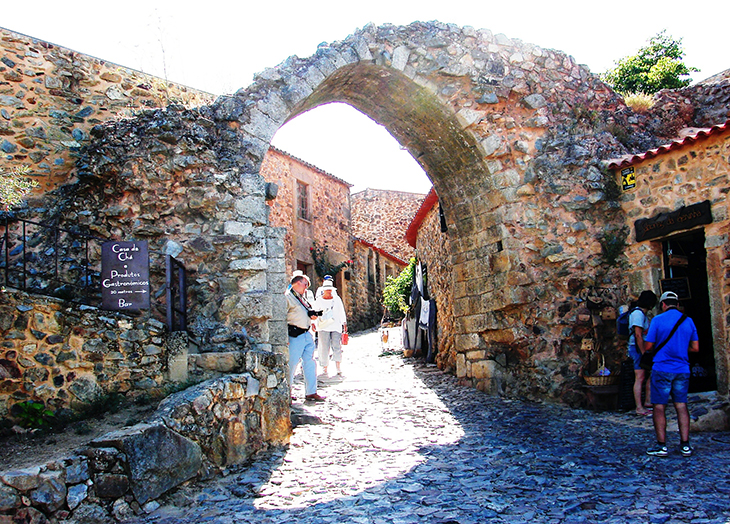 (Entering through the Castelo Rodrigo village gate)
I entered through the gate on foot, for this walled village accommodates pedestrian traffic only – and I was immediately struck by the feeling that I had been transported back in time. Castelo Rodrigo has apparently missed modernization – there were certainly no gaudy skyscraper's!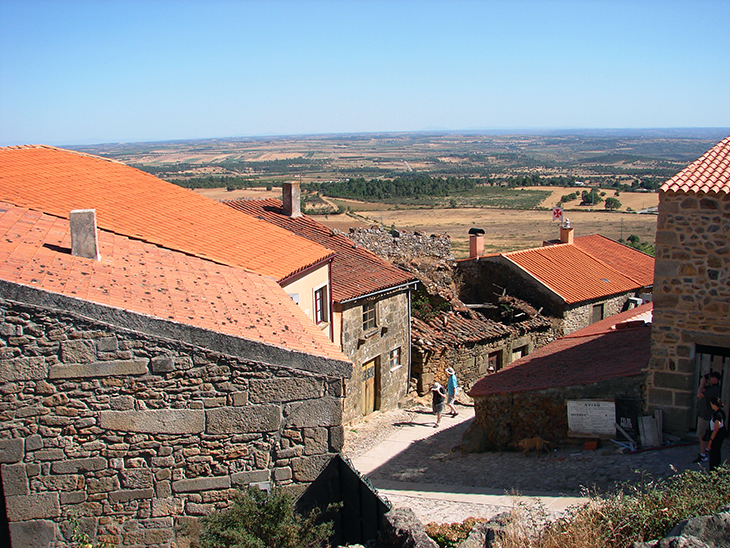 (Steep cobblestone footpaths within the village of Castelo Rodrigo)
As I wandered through its maze of narrow, steep cobblestone streets, I soon came to what's left of the castle that gave the village of Castelo Rodrigo it's name. It was worth exploring the castle ruins, for some of the old walls and doorways are still there, and I could see what a strategic location it was built upon.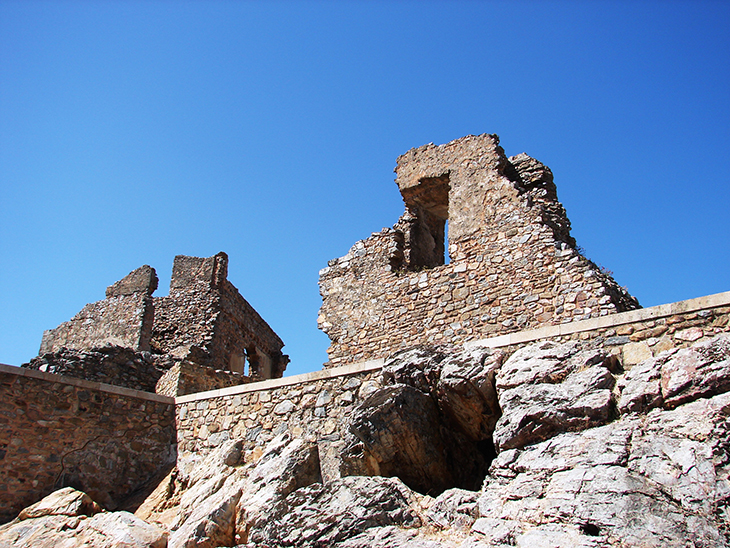 (Castelo Rodrigo medieval castle ruins)
From this precipice I could gaze for a long distance, in all directions. I spent a good deal of time simply checking out the ruins and enjoying the spectacular, panoramic views.
I wandered around the rest of the village and soon arrived at a church, founded in 1192 by the Hospitaller Friars and dedicated to Our Lady Senhora do Rocamador.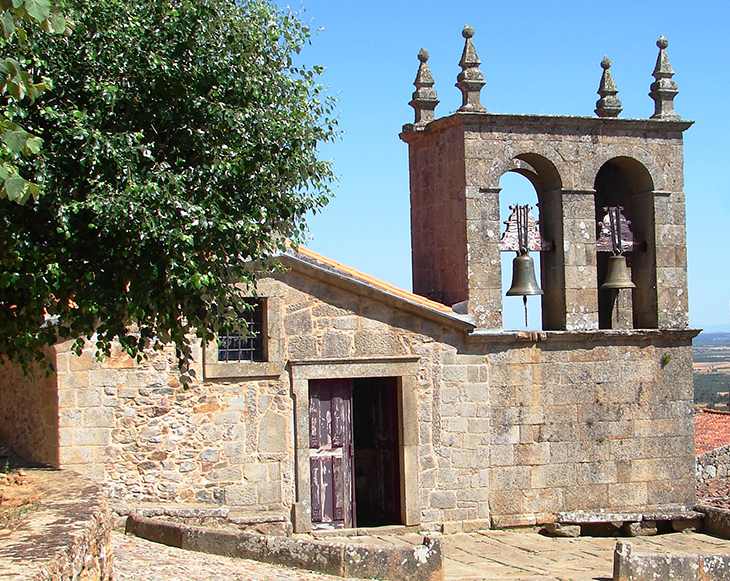 (Our Lady of Rocamador Church, Castelo Rodrigo Village Church, Portugal)
This particular church was once designated as an important stop on the Camino de Santiago (the Way of Saint James), a renowned pilgrimage route that led to Spain's Cathedral of Santiago de Compostela and the tomb of Saint James. The old church's interior contains a granite pulpit that's decorated with a shield and the pilgrims' symbolic shell – the shell that is found along the various footpaths that leads pilgrims to Santiago de Compostela.
There's a rumour that St. Francis of Assisi spent a night in Castelo Rodrigo during a pilgrimage to Santiago de Compostela, and the village's deteriorated castle has been a National Monument since 1922. This mountain destination is definitely an intriguing, historic stop for tourists. 
A Ghost Town Revived
Castelo Rodrigo eventually became almost a ghost town, for most residents left for greener pastures. However, the government eventually put money into the village's restoration because it was of considerable historic importance, and this has led to a kind of rebirth.
There are now a few residents who have returned to this ancient village, and some tourist shops. Indeed, it seems that wherever there are tourists, there are souvenir shops of one type or another.
In truth, one of the very first places that I saw as I entered the village of Castelo Rodrigo was a little tourist shop where I was able to sample some tasty coated almonds. There are many almond and olive trees in this area, and these products are sold locally. 
The Cistern and the Guesthouse
Within the village of Castelo Rodrigo I found pathways lined with ancient stone houses – and a clock tower, a pillory, and a cistern.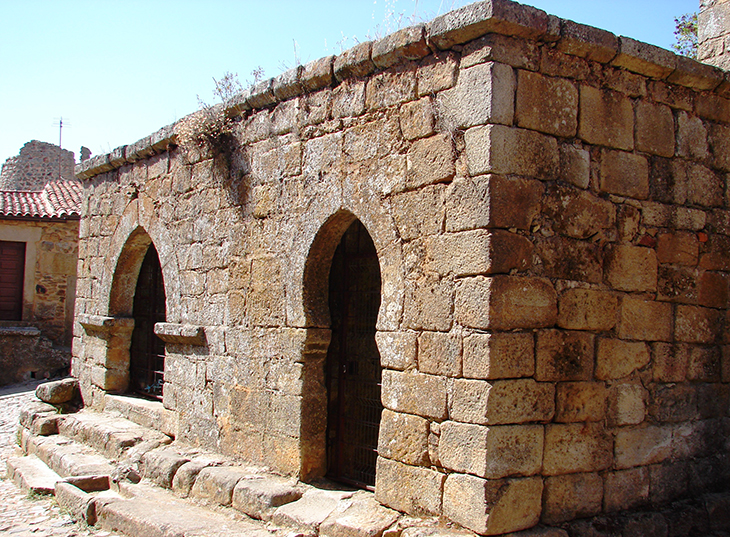 (Castelo Rodrigo's ancient cistern, with separate entrances for Jewish and Muslim inhabitants)
The cistern was of particular interest, for it had two separate entrances, and I was told that one of these had been used by Jewish inhabitants and one had been used by Muslims, so the entrances were built in different styles but both led to the same supply of water!
I also discovered that a guesthouse named after the cistern that once supplied the village with its water was now open for tourists: Casa da Cisterna.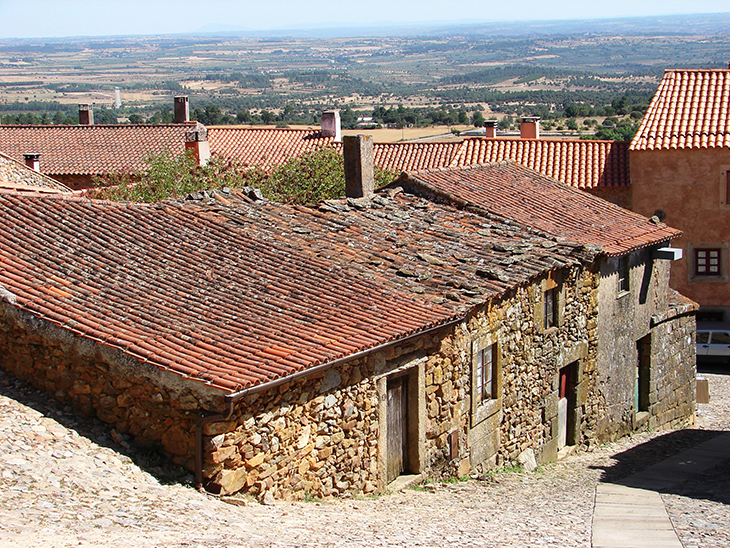 (Casa da Cisterna B&B in the village of Castelo Rodrigo)
It's now possible for visitors to actually stay in this very village that time seems to almost have forgotten. I say "almost", for although much of the village appears rather rustic, there are some signs of modernity including the free internet at the Casa da Cisterna B&B for it's guests.
Nearby Coa Valley Archaeological Park
While in the area of Castelo Rodrigo, I'd recommend a visit to the nearby Archaeological Park of the Coa Valley, where archaeologists continue to catalogue and study thousands of engraved rock drawings that have been there since at least 10,000 BC. They weren't discovered until well into the 20th century, during the construction of a dam, and that project was subsequently cancelled after this awesome discovery.
The Future of Castelo Rodrigo
Now that more tourists are seeking out this rather remote and somewhat timeless area, perhaps Castelo Rodrigo will emerge and flourish once again, like a phoenix rising out of it's ashes.
For more information about Viking River Cruises: www.vikingrivercruisescanada.com
*This article is for general informational purposes only. All photographs & text in this article are © 2019 John M. Smith. All rights reserved. Do not download or reproduce without written permission.*