Tips For Hiring a House Sitter
In a post-pandemic world, you'll probably be looking to get out of the house and get your travel on at last. But of course, getting away isn't always easy. In fact, it can be downright scary to think of leaving your home unattended for an extended period, especially if you have pets. The good news is that there are reliable house sitters out there who can give you peace of mind that all is safe and secure while you're away.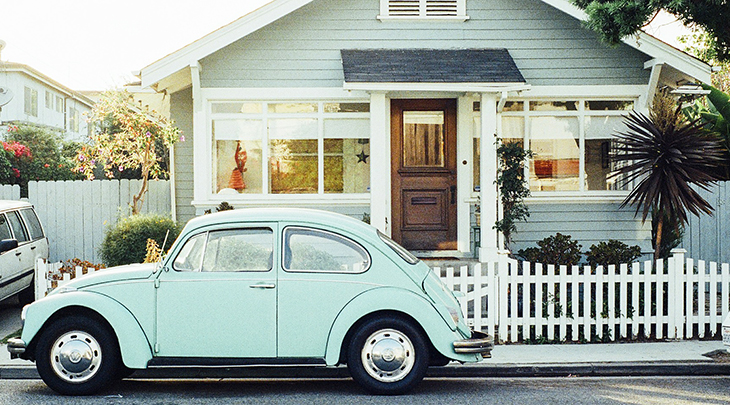 (House & Beetle Volkswagen Car Photo: JayMantri via Pixabay)
Determining Your Needs
It's not difficult to find a reliable house sitter if you know where to look and how to go about it. Before you can actually begin the search, though, you should know exactly what you're looking for. 
Do you want someone, for example, who is just going to check in a couple of times each day, or are you looking for a live-in sitter? If you have pets, then the latter option might be best, but you'll need to ensure that your potential sitter is good with animals. And if your pet has any special needs, you'll want to confirm that your sitter is comfortable and able to meet those needs.
Making sure that both your home and your fur baby will be well provided for can take a lot of the anxiety out of your travel plans, especially if you plan a trip during busy holiday or vacation periods.
Choosing the Right Sitter
Because you're entrusting your home, and, potentially, your pets to your house sitter, it's imperative to choose wisely. You shouldn't expect to simply pull some random stranger off the street and expect them to be your Super Sitter Supreme.
Instead, your best bet is to look to reputable housesitting agencies that can connect you with qualified sitters in your area, such as the online site TrustedHousesitters. You might also turn to friends and family for recommendations.
Once you have your top candidates lined up, you'll also want to make sure that you check their references. And that means going beyond just getting the contacts. You should always follow up. Make that call or send that email to those references. Above all, ensure your sitter isn't just connecting you to their friends and family. Reputable sitters should be prepared to provide you with the contact information of past and present clients.
After you've found your prospects and checked their references, it's a good idea to have a bit of a trial run before finalizing the contract. Bring your top candidate to your house. Show them around you home. Discuss what you would need and expect from them during the job and also ask them what they would need from you concerning preparing your home for their care.
You should also introduce your prospective sitter to your pets. Notice how they get along, how at ease the sitter seems with your cat, dog, bird, etc. If your pet needs medication, this can be a good opportunity to ensure your sitter is comfortable administering it.
Above all, trust your gut. If the sitter feels right in your home and with your animals, then that's an excellent sign. But if you feel the slightest twinge of doubt, if you sense, for instance, that the sitter may not respect you, your home, or your pets as they should, then listen to that soft inner voice and sever ties.
Making It Work
Once you've found and hired the right house sitter, there are things you can do to make the experience great for all involved. It starts with preparing your home so that your house sitter will be able to find what they need when they need it. You should also ensure that your sitter has what they need to feel comfortable, and that you've created spaces for them to relax and feel at home while watching your property.
Above all, you'll want to provide your sitter with a list of emergency contacts as well as any necessary instructions. You should also alert your neighbors to the fact that you're going out of town and will have someone taking care of your home and any pets. 
And, for an added layer of assurance, you can even choose to install nanny cams or other smart monitoring and remote devices. This way, you can enjoy the added confidence of being able to check in whenever you choose. With smart door locks, you can even remotely unlock your doors, should your house-sitter lose their keys. 
But of course, before taking this step, it's imperative to make your sitter aware and ensure they're comfortable. If not, that may not be a deal-breaker; after all, some people are more private than others. However, it may be a red flag requiring a bit of a pause before you turn over your keys!
The Takeaway
We could all use a relaxing getaway right about now, but that well-deserved vacation might not be so peaceful if you're worried about your home or your pets. The good news is that you can find the perfect house sitter to meet your needs if you just know how to go about it.
*This article is for general informational purposes only. 50+ World does not endorse any product or service providers, nor does it receive remuneration from them. Obtain expert advice – financial, legal, medical, industry-specific, etc. – from qualified practitioners about your unique situation.*