8 Clever Balcony Improvement Tips
Spending time outside in the fresh air is irreplaceable. However, if you live in an apartment, with no yard, you may not be able to enjoy this as much. On the brighter side, if you have a balcony – or any small outdoor deck or patio space – your luck may not have left you.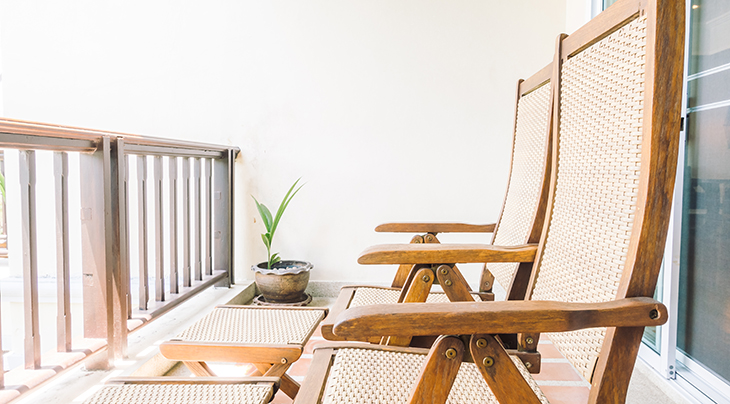 (Balcony Furniture Photo Copyright: Freepik/LifeForStock)
There are a number of small improvements you can do to make your small outdoor space or balcony the perfect pastime paradise, and here are some of them: 
DIY Bamboo Privacy Screen
Some of the best improvements are the ones that are both functional and stylish. A weather-resistant natural bamboo privacy screen is both of these things and that's not even the best part. The best part is that it is a perfect DIY project. You can invest your time and energy into making a full or partial privacy screen, and that will make you like it even more.
All you need to make this happen are some large bamboo poles, zip ties, and rope. Your whole work will consist of connecting the bamboo poles with the zip ties and rope; attach to a balcony railing and/or supports at either end. The process is rather simple, but the outcome will still be amazing.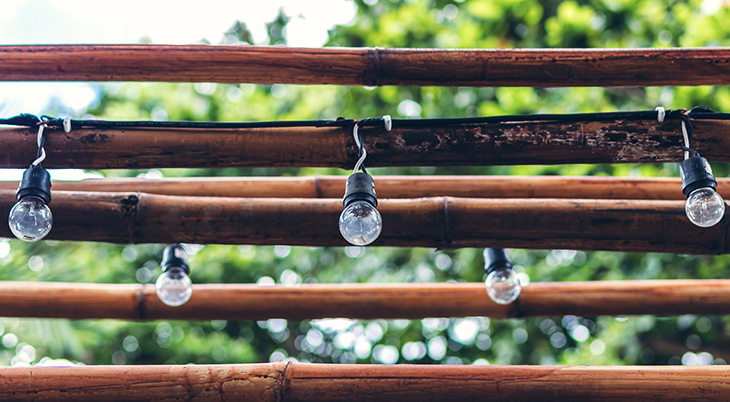 (Photo: Artem Beliaikin)
You can add lantern string lights to complete the look and make it worth admiring. 
TIP: Individual bamboo poles or pre-assembled bamboo fencing lengths, can be purchased in different widths and lengths from retailers in-store, or on-line.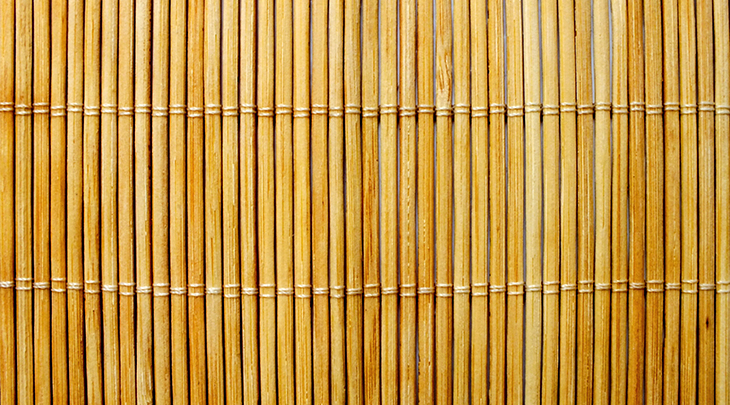 (Dried Bamboo Screening Photo: Denis Agati)
Other Privacy Screens
Privacy screens really are the cutest ways to make your balcony look more interesting and stylish. That is why there are two more interesting choices for a privacy screen on your balcony.
The first one is the fancy privacy screen. You can invest in some really good-looking privacy screens and step up your balcony decoration game. With a stylish black privacy screen, some really cute plants, and furniture in bold colours, your balcony will look amazing and it'll become a zen oasis for you. 
Another interesting choice is for a solid fabric privacy screen or curtains. This is the perfect option for casual people. If you want your apartment and your balcony to match your personality, why not do so with the right privacy screen? All you need for this kind of screen, are fasteners that help the fabric / curtains hang. You can easily find the perfect fabric for you that will shield your balcony from wind, sun, and all of the other unwanted visitors. 
Add The Greens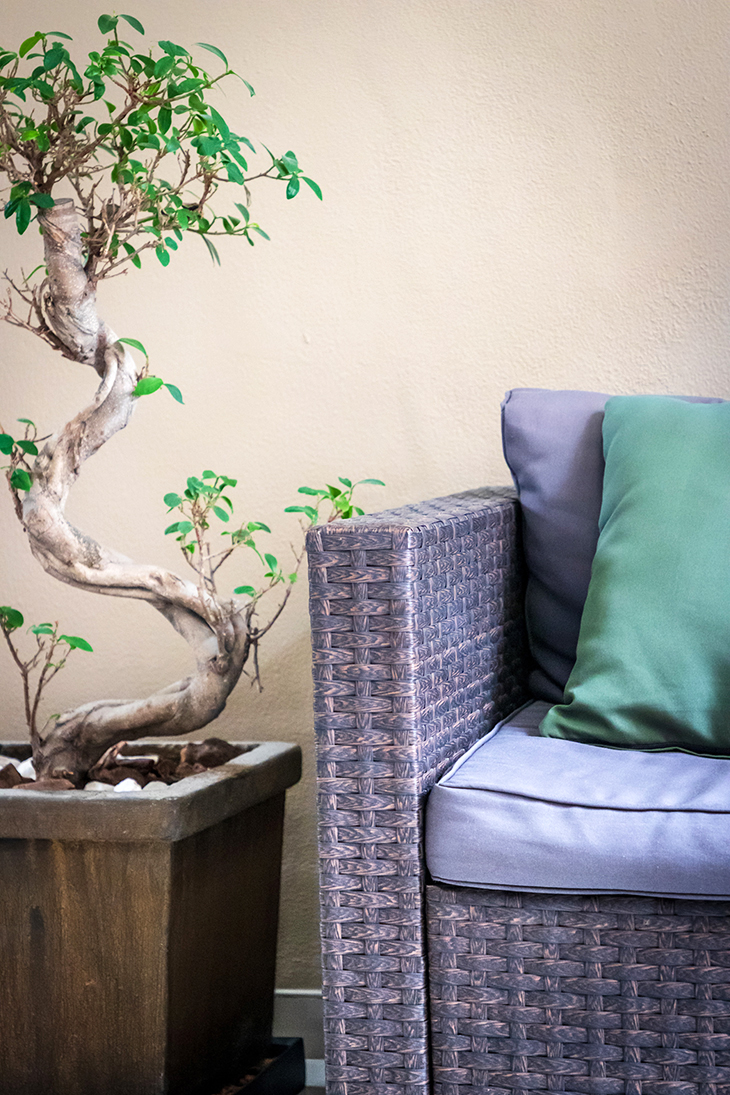 (Photo: Grant Durr)
Is there a better way to make an outside space more enjoyable than adding greenery? Probably not. Plants are the perfect accessories for decorating any space. They are fresh, beautiful, and they bring a new sense of liveliness.
You can make a whole urban jungle on your balcony if you miss being surrounded by greens.
Get your favourite potted plants and strategically place them around the balcony. Breathtaking greenery and seasonal flowers can literally make your balcony bloom. 
Besides being beautiful, greenery also has a therapeutic effect. You may notice soon after getting plants, how beneficial they are for your mental health. Every issue will seem less problematic, once you step into your new oasis.
Get a planter wall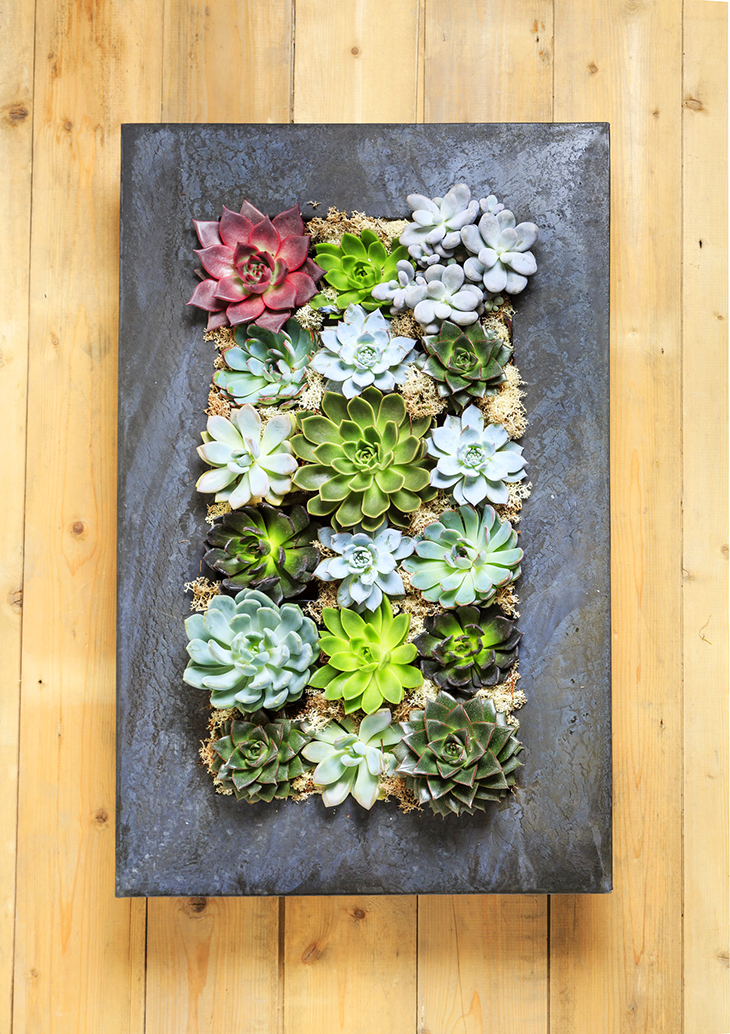 (Succulent Planter Wall Photo:  www.theurbanbotanist.co.uk)
You don't have to get potted plants to achieve the same effect as in the previous tip. Instead of acquiring individual plants, get a planter wall. This is an interesting idea because it makes a more modern choice. It's revolutionary in a way, and very chic. The best part is that is it simple to install and it will bring you a lot of joy. 
You can add a ton of other elements to make it even more interesting. Globe string lights would make the whole balcony seem peaceful and beautiful. The balcony will look even more festive, and it will make you happier as soon as you step into it. You can get the perfect furniture that will suit the planter wall, and enjoy the refreshed look of your balcony.
Put Down Some Mats
The floor usually ends up being the dullest part of a balcony. You can easily avoid this mistake and give your balcony floor some life with cute mats or rugs. 
Look for the colour and size that will perfectly complement your balcony when you shop for a carpet. With the right combination of these features, you'll get the best addition to your outdoor floor. This is one of the simplest improvements and yet it's very important for a good-looking balcony.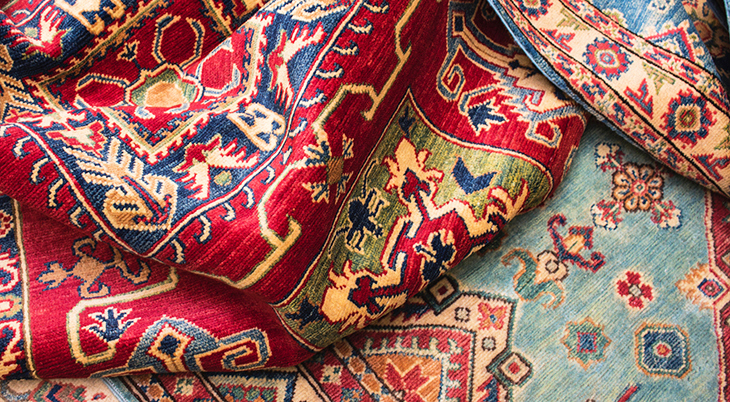 (Colourful Carpets Photo: Lida Sahafzadeh)
Besides being simple, it's also pretty great because it's budget friendly. You can easily find a high-quality mat or rug without spending a fortune on it. There are all sorts of types of carpets and it's up to you to find the best one for your balcony.
A particularly interesting option for a balcony is artificial grass, which can be found at places like Mat Shop.
Get creative, find the mat for you, and add some interest to your floor as well as to the rest of the balcony.
Furniture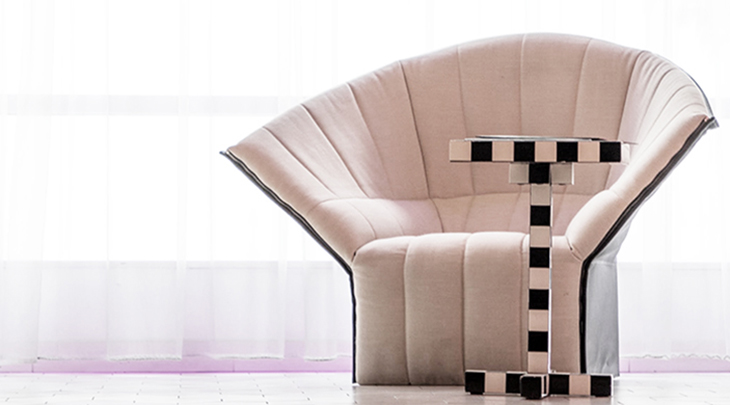 (Black & White Club Chair Photo: Max Letek)
Furniture is the most important part of the decorating process. It's the first thing people notice and it takes up most of the space. That is why the choice of furniture should be carefully made. It's also the reason why you can make the biggest difference to your balcony if you get the right furniture. Size, colour, and material all matter when it comes to choosing the furniture suitable for any room, not just the balcony.
The colour of furniture is important because you want it to make you feel good. If you choose furniture in darker shades, chances are that it will do the opposite of lifting your spirits.
Furniture size is especially important if you're decorating a small balcony. You don't want to choose furniture that's too big and makes your balcony or patio seem smaller than it actually is. 
Finally, you want to buy furniture made from the right materials. Thin curved concrete furniture has been very popular in recent years. With some teak club chairs, for instance, you can bring an elegant touch to your balcony. 
Outdoor Lighting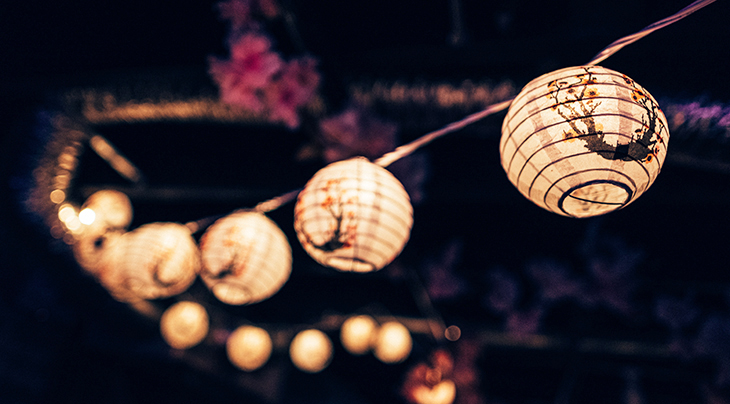 (Outdoor Lanterns Photo: Andrew Seaman)
Lighting can make the biggest of differences when it comes to the décor of any space. You can completely transform the look of any room with the right lighting. The same applies to balconies too. Your balcony can go from a dull and boring space to the liveliest part of your apartment. Get creative with the choice of lighting, and find something cute and interesting.
There are many sources of light, and you can sometimes combine more of them to get the best effect. For instance, you can have some hanging lanterns on your balcony, but you don't have to stop there. Instead, add some jar candles to create a more intimate atmosphere. You won't need to invest a lot of money into the lighting and you'll still be able to work wonders with your balcony.
Play With Colours
Sometimes classic choices are the best ones when it comes to the use of colour in home decorating, indoors or out.
Speaking of colours, that includes the combination of black and white. If you want to add class and style to your balcony, this is a safe way to go. You can choose the sofa and cushions, as well as a carpet in only these two colours. They will make your balcony seem elegant and the decoration itself will always appear modern. For instance, if you have a bench instead of a sofa, you can have it painted white and then you can add all the other accessories in the black and white combination.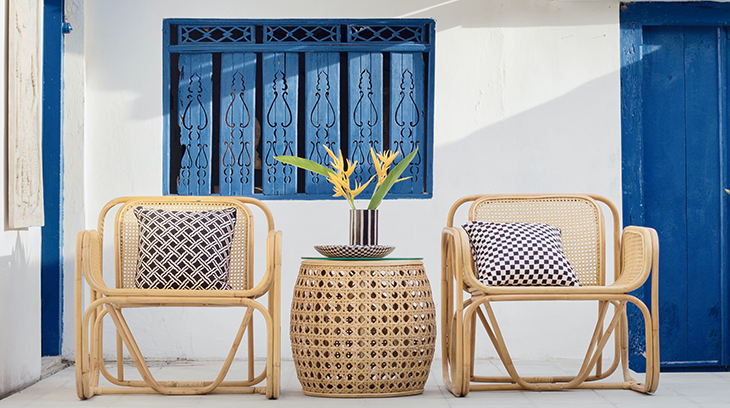 (Photo: Hutomo Abrianto)
On the other hand, if you want to make the space seem livelier, the best idea is to add some vibrant colours. You can go for shades such as deep orange, or any other vivid colour that you prefer. It's best not to go overboard with hues such as that. The best way to use them is to have smaller pops of colour and keep the rest of the space tamer when it comes to colour choices. 
Conclusion
Not all improvements have to take a lot of time, effort, or money. If you are looking for a way to save on all of these and still make a difference on your balcony, these home decorating tips for a small outdoor space are all you need.
*Photos in this article are via Unsplash unless otherwise noted. This article is for general informational purposes only. 50+ World does endorse any product or service providers, nor does it receive remuneration from them. *