What Happens If You Die Without A Will?
LAWPRO has produced this video which explains the benefits of having a prepared will.
Eileen Quinn is a Canadian lawyer practising exclusively in the area of estate law including wills, powers of attorney, trusts and estate administration. She is dedicated to helping her clients understand their estate planning options and enjoys working with them and their advisors to ensure that their individual estate planning goals are achieved. Eileen offers convenient appointments in your home or workplace at times to suit your schedule. Eileen Quinn is a full member of the Society of Trust and Estate Practitioners (STEP).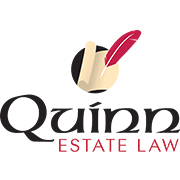 Eileen Quinn, LL.B. (Hons.), TEP
"Where There's a Will there's your way."
T: 289-239-7772                  E: equinn@quinnestatelaw.ca
Website: QuinnEstateLaw.ca
Disclaimer: The information presented in this post is for general information purposes only. This content is not intended to be legal advice and should not be relied on to make legal decisions. If you require specific advice, you should contact and retain a lawyer directly.  © 2015 Copyright Quinn Estate Law