Hearing, Speech, Language, or Swallowing Problems?
May is Speech and Hearing Awareness Month. According to Speech-Language and Audiology Canada, 1 in 6 Canadians has a speech, language or hearing problem. 
Speech-language pathologists can provide therapy to help with language, speech and swallowing.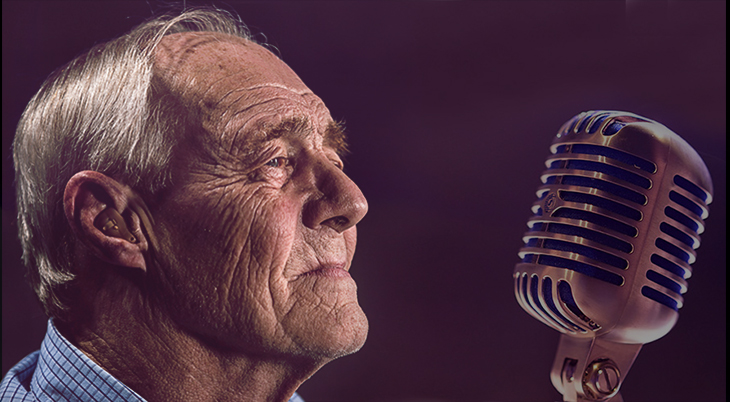 (Source Photos: Man JD Mason & Microphone Matt Bottsford; Blended Photo: A Hamilton)
Older adults and seniors may experience swallowing and communication problems such as difficulty speaking or understanding, voice problems, or cognitive problems (thinking and memory), for a variety of reasons including: 
Head injury
Parkinson's Disease and other neurological diseases
Tumours
Respiratory illnesses
Medication side-effects
Alzheimers Disease and other types of dementia
Psychiatric disorders
Audiologists can help with hearing loss, tinnitus (ringing in the ears), balance problems and other auditory disorders.
Hearing loss is the third most prevalent chronic disability in older adults, affecting 80% of nursing home residents, and 20% of senior citizens over the age of 65. Hearing, balance and other auditory disorders experienced by older adults and seniors may have as their root cause:
Aging 
Noise exposure
Heredity
Middle ear dysfunction
Medications that affect hearing
Neurological diseases (e.g., stroke)
Head injury
Tumors

Help is available and early detection of any problems and early intervention with therapy, is the most effective solution.
**This article is for general informational purposes only. Obtain expert medical or legal advice from a qualified practitioner about your unique situation.**