European Travel for Older Adults
Have you dreamed about what it would be like to enjoy the sights and sounds of traveling through some of the world's most historic cities in Europe?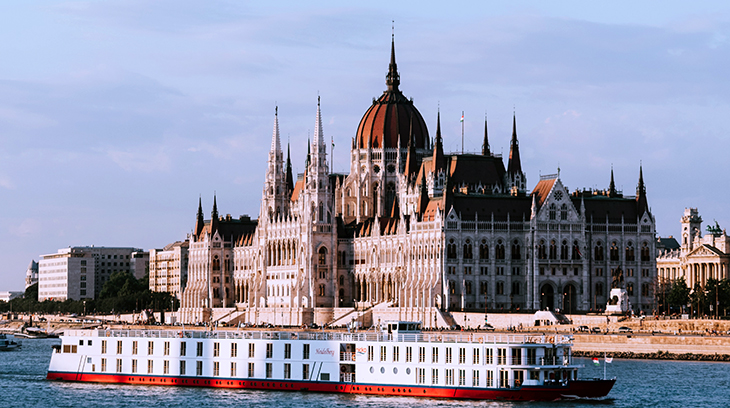 (Budapest Parliament Building, Hungary River Cruise Photo: Taras Zaluzhnyi via Unsplash)
The senior travel market abroad is set to boom again as more mature adults are retire and become curious about new experiences. Even with limited mobility, there are plenty of destinations in Europe perfect for retirees and older adults to getaway.
Why Go Abroad?
There is nothing better than learning about new cultures via travel. Whether you take a week or a month, there are endless options for new cities and countries to explore. Between relaxing on a secluded beach with limited cell service, and soaking up the rich history that many European cities have to offer, there is a perfect travel destination abroad for everyone, of every age.
Plan your trip well in advance for the optimal experience. Decide whether you want to invite your whole family, or hop on the travel train solo. Either way, you should set a loose schedule for each stop in question, marking the special landmarks on the way.
What's Included in a European Vacation?
Depending on your level of independence, you can book a trip where you barely have to lift a pinky finger, or you can get into the nitty-gritty of hoofing through night buses and cheap flights on your own.
European hotels typically will be fully accommodated with a bed, bathroom, common room, and a balcony. Rooms are usually equipped with a television, air conditioning, and Wi-Fi so you can feel right at home and stay in touch with friends and family.
Best European Trips for Seniors & Older Adults
Traveling is exciting for us 50+ age adults, because of the extensive list of activities to choose from suitable to our needs. Some of our favorites are:
RV'ing: An RV trip is a great idea for singles and couples who love to be on the open road and don't mind navigating a tall vehicle under bridges and tunnels, or maneuvering a long, wide vehicle into a camping spot. RVing can be affordable and gives you the opportunity to travel with all the creature comforts of home without having to find suitable hotels at each destination. 
River Cruises: The best part about this type of trip is that it can be very easily planned and you can usually expect a smooth journey with paid excursions. Less scheduling means more time to enjoy your trip. Depending on your cabin, you may not even have to leave bed to see some of the gorgeous sights each country has to offer.
Guided Tours: If you know that you have trouble making plans or decisions because of the overwhelming options, guided tours are a perfect solution. These are great because you rely on someone else to choose what you will do and see, while taking note of your most important travel goals.
All-Inclusive Resorts: All-inclusive resorts are the perfect getaway for relaxing and staying put. Not only is your food always covered, but you may also get free beverages throughout your stay as well. Not to mention, luxurious add-ons like unlimited spa trips and specialized excursions.
Tips for Traveling Abroad
Depending on your desired travel location, make sure to get a packing list together early on.
Oftentimes you'll find new visa waiver requirements in each country, so proper credentials are vital.
Beyond any documentation, make sure to pack plenty of medication, and know emergency contacts including the authorities and consulate.
Most importantly – have fun!
*This article is for general informational purposes only. Consult with experts about your unique situation before making travel plans. 50+ World does not endorse nor receive renumeration from, any travel providers or authors.*