Celebrating Seniors - Tippi Hedren
Actress Tippi Hedren kept lions in her home in the 1970's!  She later became a critic of keeping exotic pets in homes, and as a senior, successfully lobbied Congress to get a bill passed in 2003 outlawing the traffic of big cats between states.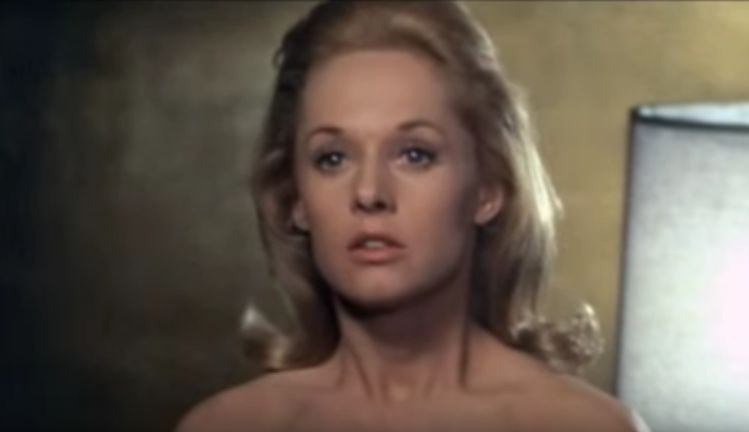 (Tippi Hedren 1964 Marnie Movie Trailer)
tippi hedren 1964, american actress, 1960s movies, alfred hitchcock films, the birds, marnie, rod taylor costar, sean connery costar, senior, exotic pets, lions, mother of melanie griffith
Tippi Hedren turns 85 on January 19, 2015 and still keeps lions, but they're now housed on the Shambala Nature Preserve she founded in 1983 and still runs today in California.
Most people will recognize Tippi Hedren from her first film and leading lady role in 1963's Alfred Hitchcock film The Birds, playing Melanie Daniels opposite leading man Rod Taylor's character Mitch Brenner. The movie clip below from The Birds features Tippi Hedren and Rod Taylor.
She starred again the next year in Marnie, another Alfred Hitchcock suspense film, opposite Sean Connery. Tippi Hedren's troubled working relationship with Alfred Hitchcock was captured in a book and a 2012 movie The Girl.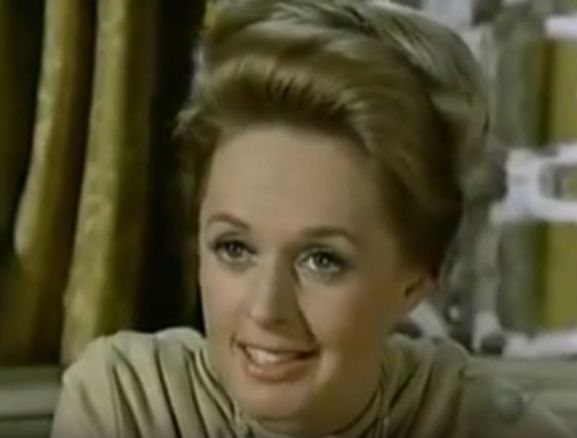 (Tippi Hedren 1965 Kraft Suspense Theatre Screenshot)
Tippi Hedren guest-starred on an episode of Kraft Suspense Theatre in 1965, "The Trains of Silence". Her co-stars in the episode were Jeffrey Hunter, Warren Stevens, and Lloyd Bochner.
Below, "The Trains of Silence" episode of Kraft Suspense Theatre.
Married 3 times, Hedren's only child, daughter Melanie Griffith, is a product of her first marriage in 1952 to Peter Griffith (they divorced in 1961). Tippi Hedren was married to second husband Noel Marshall for almost 18 years, from 1964-1982; and her third spouse Luis Barrenechea from 1985-1995.
The Australian movie Roar (1981) about a family that travels to Africa to meet their father, starred Tippi Hedren, and her real-life family - husband Noel Marshall, daughter Melanie Griffith, and Noel's son's John and Jerry Marshall. Joel Marshal (Noel's other son) worked behind the scenes and as an art director on Roar.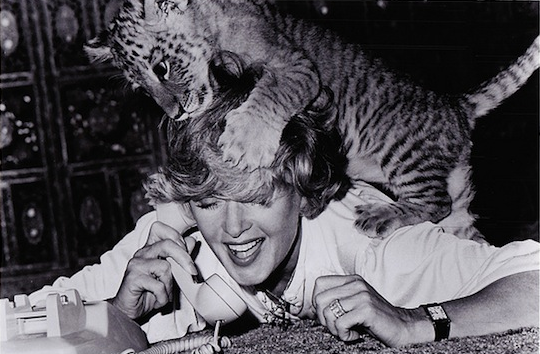 (Tippi Hedren 1981 Roar Photo: Filmways | Wikimedia Commons / Public Domain)
Tippi Hedren's daughter Melanie Griffith presented her with a Lifetime Achievement Award in film in October, 2014.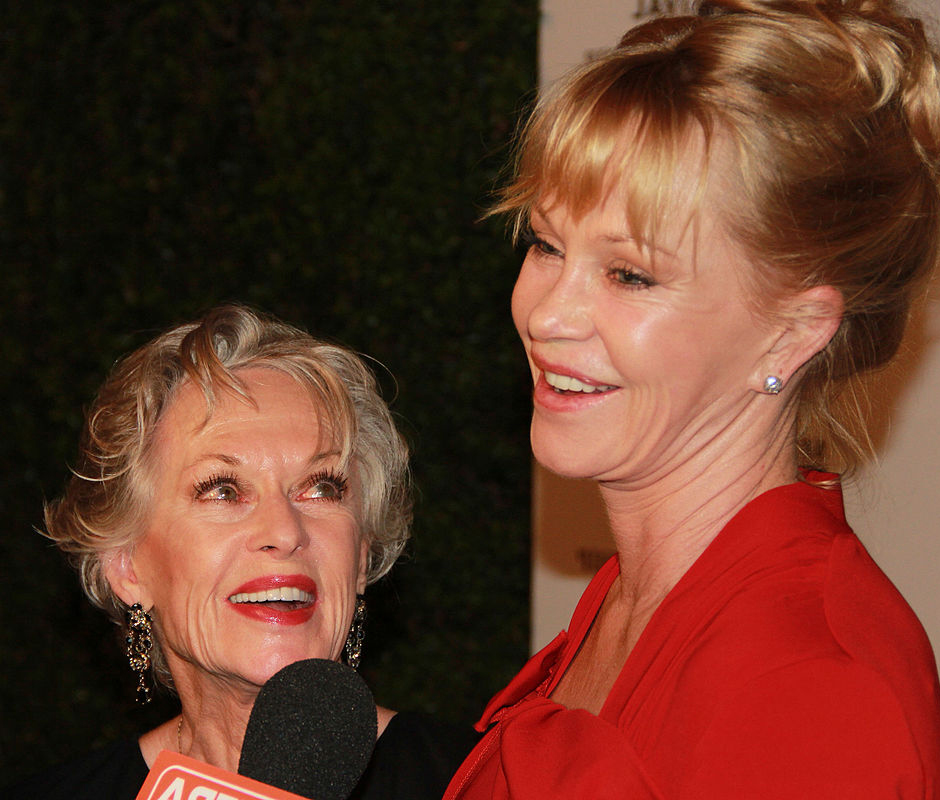 (Tippi Hedren & Melanie Griffith 2014 Photo: Real TV Films | Wikimedia Commons CC BY-SA 2.0)
In an acting career that has spanned 7 decades, Tippi Hedren has appeared in more than 80 movies and television shows, most recently at age 84 in 2014.
Happy 85th Birthday, Tippi Hedren!